Digital Customer Experience Tips and Tactics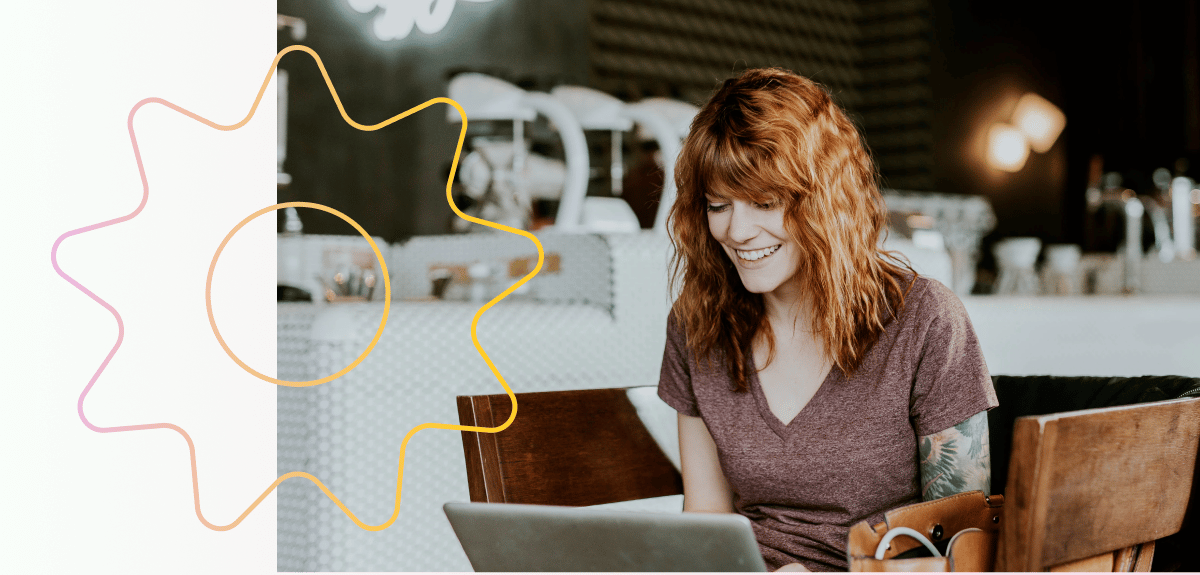 The term 'customer experience' sounds like it should be important, right?
It is, but first we have to define what customer experience entails? We can't rely on its implied 'important' status.
Customer experience is the impression your business leaves on your customer, which results in how they think of your brand.
Based on the definition we just learned, customer experience has a far reach. It isn't just confined to customer service. Customer experience covers all interactions that a customer can have with your business. This can include the ease (or difficulty) of navigating your eCommerce site, the communication style, and frequency across platforms like email or Messenger Marketing, or the return policy your business has in place.
Why is Customer Experience Important?
If the customer experience is far-reaching, then the efforts to ensure that the customer has a positive one needs to be far-reaching as well. The growth of your business is directly affected by the customer's journey and their overall experience. How can customer experience have such a powerful effect on the success of a business?
We'll tell you (with a fun alliteration, of course). Here are the 3 R's of great customer experience and how they impact your overall business:
Referrals – Types of customers that have a positive customer experience refer your business to their friends and family. Happy customers will even sing your praises to strangers on social media. What does this mean for your business? Well, for starters it can be some free advertising for your business. This will generate new leads and new paying customers at no cost to you!
Of course, the opposite is true of negative customer experience. Customers who are less than pleased with their experience will sometimes go out of their way to voice their disapproval and try to discourage people from doing business with you. We can all probably think of a time when we had a poor experience and spread the word. As a business owner, we shudder at the thought, but as a consumer, we can easily relate to the reasoning behind it. This can be detrimental to a business, especially when there is a vast number of people sharing their negative customer experience.
Reviews – How encouraging is it when a customer leaves a positive review on your business site or social media? If you have taken the time to read reviews on any site, then you have seen that customers don't just review products. Reviews are used to share opinions on any aspect of the experiences they've had with a business. The review may begin as a product review but could veer towards expressing frustration or giving praise on the customer service they received. Shipping times or the product's packaging may be mentioned in a review. Customers may note discrepancies on how a product was advertised versus how they received it.
Repeat Customers – A positive customer experience creates repeat customers and stronger customer relationships. This point may seem redundant, but is important to be repeated and implement customer relationship management training. This is the ultimate customer experience goal! Keeping this in mind throughout all of your strategizing is a steadfast motivator. Remember that repeat customers often bring new customers with them, as mentioned at the beginning.
How Do I Measure Customer Experience?
How do you know if your customer base is having a positive or negative experience?
How can customer experience be measured?
Your business can have an intimate view into customer satisfaction by integrating customer relationship management tools and having a few measurement metrics in place with the following customer data:
Have customers fill out surveys to measure satisfaction.
Examine the reason for customer churn and the rate at which churn is occurring.
Study customer service tickets to see trends in complaints.
Have a virtual "suggestions box" to gauge customer expectations and desires.
By examining these four areas, your team will be able to gauge customer satisfaction. Afterwards, you will be able to correctly address any issues by improving the affected areas in your business. That leads us to our next question.
How Can My Business Improve Customer Experience?
Customers want to have a positive experience, which is why they have given you feedback in the first place. Now, it's up to your company to take all insights into consideration. Once you have observed your customer data and input—reviews, complaints, and customer service tickets–then you can move forward in addressing the concerns and develop a strategy for your business towards customer experience transformation.
Here are some ways you can boost your customer experience "scores" and generate sales.
Walk a mile in their shoes. You may have assessed your customer's expectations and desires, but have you given thought to the actual customer experience? Think about the processes your business has in place.
Let's say a customer finds your product on Pinterest, a bag, and is instantly taken to your website. They are hoping to find the bag but instead, land on a page about shoes. The bag they're looking for is a sale item, but isn't categorized correctly and is consequently lost in the shuffle of the full-priced items. The customer doesn't see a live chat button, so they send an email instead. The automatic reply that lands in their inbox states that they're out of office, but it doesn't specify when office hours are.
Do you see how this can be confusing and frustrating? Your business has most likely lost a customer–one that will likely share their negative experience.
Take the time to go through your processes and develop a customer experience strategy to ensure that customers are getting the most effortless experience possible.
Make your website mobile-friendly. A user-friendly website is, of course, a must when it comes to creating a positive customer experience. While you're at it, take that extra step and design a website that is mobile-friendly. How many of us have tried ordering something from our phone to land on a confusing site with a small font and an awkward layout? That leads us to decide we will order it when we are near a computer, but that never happens.
Customers want to be able to shop from any device. The option to "mobile order" needs to exist. When a website is customized to make the user experience easier, sales flow in effortlessly.
Prompt for feedback instantaneously. We have talked about gauging customer insights to better understand the level of customer satisfaction. What better way to do that than to make it an organic part of the shopping process? Customers are more likely to comment on the service they received immediately after the purchase has been made.
It has become common practice to have customers rate their experience after they have spoken with customer service agents on the phone or on live chat. The questions should be direct and there should only be a few. Although the customer data will be minimal, it will be significant. The answers to these questions can provide your team with the ammunition to strategize better and build strong customer relationships.
You can even employ customer feedback efforts on your social media pages. In your ManyChat dashboard, you can create a flow that targets subscribers who've purchased and employ a chatbot that asks for feedback. Just be sure to offer an incentive!
Implement an excellent return policy. This tip doesn't require much of an explanation. Customers get irate when a fair return policy isn't in place, which is entirely their right. Make sure that your eCommerce business offers a just return policy and issues refunds as soon as possible. Customers don't easily forgive bad return policies and they certainly never forget them.
Leading Examples
If we're going to head up an initiative in your eCommerce businesses to improve customer experience, then we need to take a look at examples set by those that have mastered it.
Amazon: An A+ in App and Website Navigation
Amazon's app and desktop browser navigation are effortless. Amazon mastered the ease of shopping, checkout, and even returns. Merchandise isn't hard to find and suggested products are clearly displayed for the customer. Amazon readily issues refunds as part of their generous return policy and handles customer issues in a timely manner. A+ for great customer experience.
Canva: Winning at Customer Service
Canva has grown in popularity as social media marketing has skyrocketed among businesses. The team of reps that Canva has onboard takes customer service to the next level. Tickets are opened and resolved quickly. The entire experience emphasizes personalized experiences for each customer. This is what chatbots for customer service do — they create a personal connection between business and customer.
Starbucks: Convenience at its Best
Go ahead and order that latte through the Starbucks app. We dare you. Starbucks makes ordering via their mobile app so easy! This speaks directly to the need to make placing an order effortless. Not only can you order from the app, but Starbucks also allows you to earn points from the rewards program within the same app. Starbucks provides a digital customer experience that leaves them in control of their individual experience.
Key Takeaway
The customer experience is something that your eCommerce business has control over. The tips and tactics to create an experience that is positive on your customer's journey include assessing what your customers are saying, putting yourself in their position and seeing what processes need to be changed, and continuing to make the shopping experience effortless.
The contents of this blog were independently prepared and are for informational purposes only. The opinions expressed are those of the author and do not necessarily reflect the views of ManyChat or any other party. Individual results may vary.