Email Design Inspiration: Unique Ideas for Your Next Campaign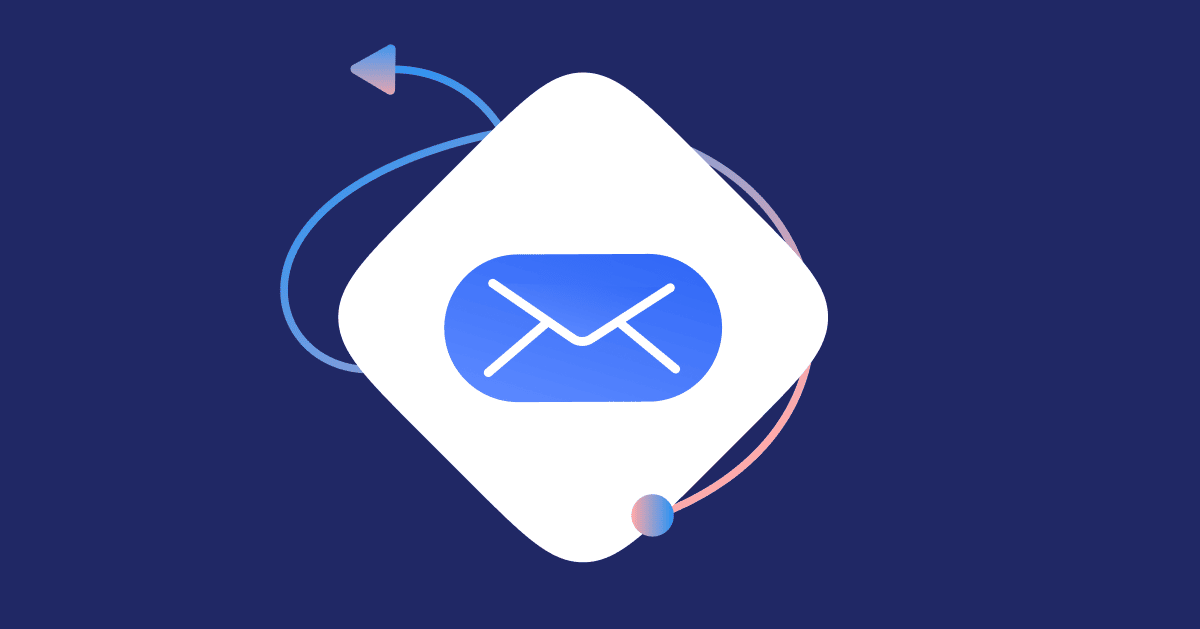 As humans, we are highly visual creatures and hardwired to rely on subtle cues for even basic behaviors. Neuroscience research shows that our ability to appreciate beauty is timeless. So why not bring a heightened level of artistic thinking to your email marketing campaigns?
If you don't come from an artistic background, don't worry. You don't need graphic design experience to have email design inspiration and create beautiful emails since there are plenty of easy-to-follow templates  that provide  visual organizational tips and tricks to optimize your content. 
What you will need to learn, though, is how to tell a visual story devoid of words. Luckily, that's the fun part of the marketing campaign planning process.
One way to get started with email marketing design ideas is with a bit of exploratory research into email design trends. Here are four sources of inspiration to guide you.
1. Color as emotion
Brand inspiration: Magic Spoon
Working with colors in an email marketing campaign is both an art and a science. It's also a lot of fun. That's why there's a cross-disciplinary field, known as color theory, devoted to the psychology, neuroscience, philosophy, ethics, and mechanics of creating visual effects. 
Color theorists have a deep understanding of how different shades, hues, and palettes convey meaning, and they're often hired by corporations, branding consultancies, film studios, and academic institutions for their level of color theory expertise.
The best way to learn color theory for your email marketing campaign is to tinker with some foundational ideas and incorporate what you learn into your work. There are a number of free resources available online, for anyone interested in learning about  the basics of color theory.
Color Theory For Designers, Part 1: The Meaning of Color can help you familiarize yourself with foundational concepts.
Canva's color wheel allows you to play with color combinations and palettes.
This Quora thread on color theory offers insights from different industry perspectives.
And here's a helpful video that you might find helpful in your learning process:
Below, you'll see an example of a company that gets creative with color in its email designs.
Magic Spoon is a high-protein, low-carb, Keto-friendly cereal. One of the challenge the, company faces is that the food industry is extremely competitive and extremely impacted, so it's tough to capture people's attention and keep them interested long enough to make a purchase.
Magic Spoon uses color and out-of-the-box email newsletter design to position its brand as bold and engaging. The first thing people see when opening their email newsletter is the product next to the logo. The visual hierarchy in email marketing design keeps people interested and engaged through the reading experience.
The email design uses color, textures, and patterns to reinforce Magic Spoon's core message that "sometimes you need a little push." The reading experience is engaging thanks to the brand's use of color and word choices. These subtleties suggest that the brand has an appreciation for high-quality design.
You can also see the brand's use of motion with the animated gif on its website, here.
2. Smart use of positive/negative space
Brand inspiration: Nutrafruit
As a large majority of people continue to work remotely during the pandemic, we are all faced with the possibility of burnout. Even before the pandemic, people suffered from the feeling of overload.
When our minds feel tired, we struggle to process and communicate information. All this said, your recipient list may not be in the mood to read your brand's beautifully-written emails right now.
Luckily, graphic design best practices can help make your marketing emails more visually "readable." Negative space, also known as "white space" is a design concept that helps reduce cognitive overwhelm.
"Negative space is the space between, within, and surrounding an object in an image, often to form another image or symbol," wrote Creative Bloq writer Timothy Von Rueden. "The positive space is the focus of the image, the object itself, but the negative space is just as important."
Here are some resources to help you learn more about negative and positive space as a design concept:
And here's a video from Mr. Otter Art Studio that can help you learn more about the topic:
The following email design example from Nutrafruit exemplifies the concept of positive and negative space in its product imagery. The goal for this marketing campaign is to communicate an introductory story about the brand.
Every email design element communicates a detail about the brand experience, including:
The products are high quality.
Every element in the design system communicates the brand's personality, which can be interpreted as elegant, thoughtful, and trustworthy.
The shopping experience is to the point.
Proper usage of positive and negative space in email marketing design draws the reader's attention to words and product images in an elegant and simple way.
3. Scannable information
Brand inspiration: Miro
Good design can help readers prioritize where to focus their attention.
Especially for audiences who consume a lot of information, a visual hierarchy is a valuable tool for emphasizing important key points. Effective email designs do the hard work of making the bottom line easy to interpret.
"Due to new technologies and fast internet connection, people can produce more content than they are physically able to consume," wrote the Tubik Studio team for UX Planet. "Dealing with numerous websites and apps, users don't read everything they see word by word — they first scan the page to find out why and how it's useful for them."
Here are few resources to help you learn more about the importance of scannable content that can be used for email marketing design ideas:
This video from Nielsen Norman Group shares some additional guidelines for creating more scannable content:
For an example of a scannable email design, take a look at the marketing campaign from Miro. The software company has come up with an initiative to scale growth by inviting users' teammates to its platform. The email design incorporates a visual hierarchy that makes Miro's value proposition more visible.
The newsletter campaign leads to a clear CTA button that email recipients can skim to see: a simple design system that leads readers to action. Plus, a minimalist and clean design makes the email template easy to navigate.
4. Motion as inspiration
Brand inspiration: Adobe
Have you ever thought about why animated gifs are such a popular design trend?
According to neuroscience researchers, a large portion of our human brains are devoted to motion processing, and different visual pathways in our minds are activated depending on the visual cue.
It's for this reason why motion graphics are so popular. The juxtaposition between static and dynamic visual elements is undeniably eye-catching.
"The human brain is exceptionally good at filling in the blanks in an image and creating a whole that is greater than the sum of its parts," wrote designer Cameron Chapman in an article for Toptal. "It's why we see faces in things like tree leaves or sidewalk cracks."
One way to capture your audience's attention and imagination in an email campaign is through the use of subtle motion design. Here are some resources to help you understand this graphic design trend a bit more deeply:
This article, Six Reasons Why You Should Use Motion in Your Content Marketing, written by the creative director of an animation studio, shares a list of reasons why motion graphics are valuable for brand marketing. It also explores how to think about this medium within the context of a larger web design strategy.
This resource, How to Make Motion Graphics in 4 Simple Steps, published by a well-known visualization design agency, shares tactical steps for creating engaging motion graphics.
Here's a video that shows how to create an animated gif using Canva, a user-friendly design tool for people who aren't designers.
If you're interested in diving deeper into the topic of motion graphics, here's an informative video from Amy Balliett, CEO at Killer Infographics:
To see these ideas in action, take a look at the email design below from Adobe. The use of motion graphics is subtle rather than distracting, accentuating the pattern on the woman's shirt.
The value of this marketing campaign is that the email showcases the product, Adobe's design software, in action, with the goal being to inspire the audience to try it out themselves.
Last but not least
You don't need to be a professional designer to create beautiful emails for your email campaign. The key is to learn a handful of graphic design best practices before trying  them out yourself using a template. This resource equips you with a few basic concepts to help you get started: the strategic use of color, positive/negative space, visual hierarchy, and motion. 
Think of these recommendations as bowling alley bumpers or lines to help you color in. Be creative. Enjoy the process. Good emails are about building human connections.
Enhance how you converse with your audiences. Sign up for a free trial with ManyChat.
The contents of this blog were independently prepared and are for informational purposes only. The opinions expressed are those of the author and do not necessarily reflect the views of ManyChat or any other party. Individual results may vary.