How To Generate More Leads with Content Marketing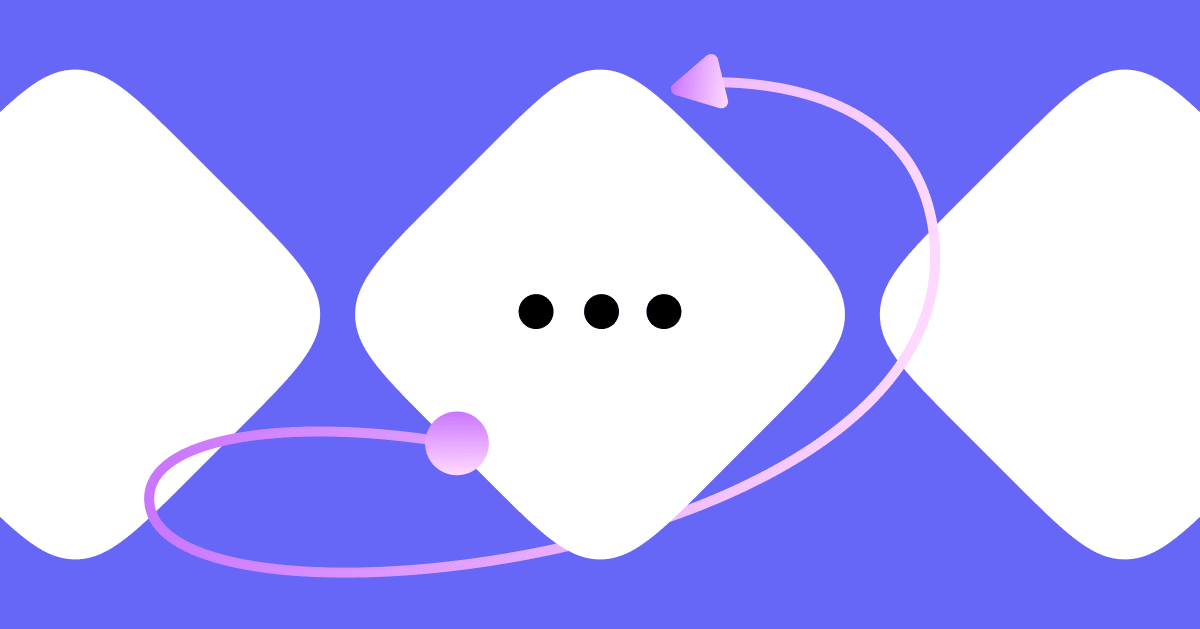 Content is the fuel that drives modern marketing.
According to Demand Metric, content marketing can generate three times as many leads as traditional marketing platforms at a fraction of the cost; which is why so many businesses embrace content as part of their lead generation strategy.
However, you'll only get your desired results if you have the right approach to content marketing, starting with creating content that solves your target audience's problem before using creative strategies to promote the content. In this article, we'll delve into the different types of content for lead generation and popular content promotion strategies that deliver the best results.
Types of content that can generate leads
There are different types of content you can post to generate quality leads for your business; however, the effectiveness of each type of content depends on your industry and target audience. Some of the most popular content types and their ideal use cases are:
Blog posts & articles
Blog posts are easily the most popular type of on-site content. When properly researched and written, they're a great avenue for providing useful information to your readers. Plus, you can artfully advertise your business or services through your blog posts. Moreover, prospective leads usually gauge your knowledge or expertise by the quality of posts on your website.
Blog posts also help increase your site's visibility on search engines. That's why consistently publishing blog posts is an important part of any content strategy. Even if you think people aren't reading your posts, the fact that your content will rank higher in SERP (search engine results pages) in your field is enough to invest in strong content.
Case studies
There's practically no better way to demonstrate your experience than case studies — essentially highlighting common problems prospective clients face and how you solved these issues for previous clients.
A good case study includes statistics, metrics, specific achievements or results, and testimonials from the client. The overall goal is to show your leads that you have proven experience working with a business like theirs, and you delivered excellent results.
The most common way to showcase case studies is either through summarized infographics or a downloadable PDF that illustrates how you improved the client's bottom line or solved a pressing problem.
Webinars
A webinar is another great way to demonstrate your expertise in the field. Admittedly, creating a successful webinar requires a lot of work, but if you can pull it off, the rewards are more than worth the effort.
When organizing a webinar, it's important to choose a topic that addresses your prospective clients' major pain points. If you can accompany this with aggressive publicity, you're likely to get a healthy number of attendees.
Another strategy for getting more people to attend your webinar is collaborating with thought leaders in your industry. Most people tend to research speaker pedigrees before registering for a webinar. So if you can gather a star-studded lineup, you're more likely to generate useful leads from your webinar. You can also ask for attendees for their webinar expectations and if they were met in a form sent immediately after the session.
E-books
E-books help you expand your email list while educating your audience about important trends in your industry. In addition to a well-written subject matter, your e-book should be rich in visual content to make it more appealing to prospective leads. Infographics, industry insights, and actionable tips also help convert more leads.
For best results, create a landing page for the e-book. The landing page should highlight what visitors will gain from downloading the book. You should also provide the table of contents and a few e-book snippets to whet their appetite. Most importantly, make signing up for the e-book as easy as possible, and refrain from requesting personal information beyond names and emails.
Whitepapers
Demand Gen's 2019 Content Survey Report revealed that 49% of respondents are willing to share some personal information in order to access a whitepaper. (The only content type that beats this figure is the webinar.)
If you're operating in a highly professional or technical industry, whitepapers are the way to go. Similar to e-books, whitepapers demonstrate your expertise in an industry-specific field. The language is typically formal, but you can include graphs, charts, and tables to make it visually appealing.
The major difference between the two is that a whitepaper dives deep into a narrowly-defined topic, while an e-book typically provides a more general look on a broader topic. Depending on your industry, your content marketing strategy can feature a combination of whitepapers and e-books for better conversion.
Online calculators
Online calculators are categorized as interactive content, and market research shows that interactive content boasts more than twice the conversion rate of passive content. If your potential customers typically begin their Google searches with terms like "how much," "what's the ROI of," "what will I save," etc., consider building a calculator that answers their questions.
Calculators provide instant gratification because visitors get a definite answer to their questions with little effort on their part. Furthermore, the engagement is transparent and happens on a personalized level, which helps you build more trust and convert visitors to leads.
An important point to note is that a calculator's complexity depends on the sales funnel stage it's addressing. If your calculator answers questions related to the funnel's early stage, a simple calculator requiring minimal customer input will sufice. However, if you're building a calculator for customers ready to make a purchase, your calculator is a little more complex and should provide more precise answers.
Landing pages
Virtually all the types of content mentioned above require a high-converting landing page. If you have the best content but can't match it with an equally top-notch landing page, you won't attract the leads you desire. Below are a few qualities that high-converting landing pages have in common:
A compelling headline.
Strongly-worded sales copy.
Clear CTA.
Images that resonate with the audience.
Social proof in the form of testimonials, number of downloads, number of subscribers, etc.
Remember, your landing page itself is not the product. It's only a tool to promote other types of content, and the majority of focus should still be on the content you're trying to promote.
Finally, your landing page should be structured in a manner that makes it easy for customers to take the desired action. For example, if you want them to fill out a form, the form should be visible on the page, and they should be able to see which pieces of information are optional or required.
Podcasts
Podcasts are a newer channel compared to the others but have already shown effective lead generation. Many businesses create podcasts covering industry topics and interviewing leading experts. For example, the "How I Built This" podcast interviews successful entrepreneurs and uses the platform to promote its eponymous book.
B2C businesses can generate leads too
Many B2C (business to consumer) business owners think lead generation through content marketing is only useful for B2B marketers. What they don't know is that content marketing is a way to offer value to prospective customers. And in today's uber-competitive business world, brands that provide the most value are more likely to thrive.
While you may not need whitepapers, e-books, or webinars to promote your products or services, there's so much you can achieve with blog posts, social media posts, and email marketing content. If you provide potential customers with a continuous stream of value-packed information about your products or services, they're more likely to come to you whenever they need that product or service.
For example, if you're a company that specializes in baby products, your marketing efforts should extend beyond direct advertising of your core products, and instead provide education content that targets new and expecting mothers. You can also increase your content marketing scope to include other seemingly unrelated information expecting mothers can use. With this strategy, you'll gradually nurture your leads until they become customers.
The benefits of content marketing for lead generation
If you're trying to sell anything online, you should know that 96% of first-time visitors to your website will not make a purchase. They'd rather take their time to do some more research on your product or service and how it compares to your competition.
Invariably, if your website content is filled with sales pitches, you're less likely to see much success. The most prudent tactic requires you to invest in content that provides value to your customers; which also allows you to accompany them through every step of the buying journey — from need recognition to making a purchase decision.
It sounds like an arduous process, doesn't it? Luckily, there's a lot to gain when you successfully execute the task. Below are a few important benefits of content marketing for lead generation.
High conversion rates
Businesses that adopt content marketing for lead generation have five times higher conversion rates than those that don't focus on content marketing. If you consistently create high-quality content, your audience will perceive you as an expert in your field and are more likely to patronize you when they're finally ready to buy.
Moreover, the high-value content you offer will answer most of their questions. This will give you a clear advantage over your competitors if your prospective customers are still in the research or comparative stages of the buyer journey.
Prove your expertise with content
As mentioned earlier, lead-generating content demonstrates your expertise in any field. When people search for solutions to their problems and come across your whitepapers, e-books, or blog, your name will register in their minds even if they're not paying for your services yet.
Ultimately, when potential customers have problems they can't solve on their own, they're more likely to get in touch with you. At that stage, you shouldn't have too much difficulty convincing them to purchase your services because they already perceive you as an expert.
Get higher quality leads
Content marketing leads to a higher conversion rate because you attract high-quality leads. People assessing your content most likely fit your ideal customer profile. Thus, nurturing leads and converting them into paying customers will be easier.
High ROI
Content marketing promises a higher return on investment (ROI). When you employ the right content strategy, you attract high-quality leads that ultimately turn into paying customers, and therefore improve your ROI. Although many marketers find it challenging to measure ROI, there is no doubt that the investment will come in handy as long as you employ the right strategy.
How to promote lead-generating content
It isn't enough to simply create high-quality content and hit "post." If your content marketing efforts are to generate the right results, you also have to promote your content through the right channels. Below are a few of the most effective content promotion channels digital marketers should explore:
SEO
Although SEO is not a direct content promotion channel, it remains one of the most effective ways of generating useful leads. All your content should be optimized to help your site rank higher on Google and other search engines. That way, internet users searching for related queries will actually see the quality content you're offering.
Social media
Marketers can leverage their brands' followers on social media channels to promote marketing content. If you employ this method, you need to tailor your promotional materials to suit the specific social media channel you're working with. For example, the kind of content that appeals to LinkedIn users is different from content that works for Instagram users.
Paid social ads
If your brand doesn't have a large following on social media, you can still promote your content via paid social ads. Platforms such as YouTube and Facebook are widely employed by B2C marketers, while B2B (business to business) companies tend to prefer LinkedIn and Twitter. Whichever channel you choose, it's important to target prospects with the ideal buyer persona to get the best results.
PPC ads
Pay Per Click advertising can be a useful tool to complement your search engine optimization efforts. Through Google AdWords and other similar channels, you can get your content to appear at the top for search engine queries, increasing your site's visibility. Once you start getting visitors through the paid click, you can then expect your content and lead nurturing efforts to finish the job.
Email campaigns
Email marketing campaigns are one of the most popular ways to promote content and generate leads. However, email's effectiveness as an advertising channel has dwindled over the years, with 80% of all email communications going to the spam folder. Still, your email list typically is comprised of people who have patronized you or who have at least shown an interest in your products or service, and are therefore more likely to be receptive to your content.
Facebook Messenger
Messenger from Facebook is a useful channel for promoting personalized content. It boasts a higher open rate than email, and, if you can target the right users, generates useful leads from your content marketing efforts.
SMS campaigns
SMS campaigns remain one of the most effective ways to deliver personalized content to prospects. The channel enjoys a 98% open rate — a significantly higher rate than any other channel.
However, marketers should note that text messages can only be sent on an opt-in basis. If you send a promotional text message without obtaining the prospect's written or digital consent, you may be subject to huge fines.
Content lead generation FAQs
Below are answers to a few of the most common questions about generating leads through content marketing.
What is the best way to gain leads from content marketing?
The best way to gain leads from content marketing is by creating great content and employing the right promotional strategies. Strategies such as offering lead magnets with Facebook Ads, blogging, and creating quality landing pages are useful for promoting content. Just be sure that the content you're creating is what your target audience needs.
What is a content marketing strategy?
A content marketing strategy is a plan for building an audience and ultimately generating leads through content creation efforts. Most people consider a content marketing strategy as a subset of content strategy.
While a content strategy includes planning, creating, and maintaining all aspects of content, a content marketing strategy focuses on how to disperse content to target audiences. Multiple surveys show that having a written content marketing strategy greatly increases your content creation and marketing efforts.
How do I get leads through SEO?
There are different strategies you can employ to generate leads via search engine optimization. Some of them include:
Constantly analyzing your competitors on the first page of Google.
Targeting long-tail keywords.
Providing value to customers or solving their problems.
Carrying out scheduled content audits and modifying old content to generate new leads.
Conclusion
Content marketing is one of the most effective ways to generate leads for your business and convert prospects into loyalists. And it's not just about creating high-quality content. The only way for marketers to achieve desired results is through a combination of quality content and promotional efforts.
Want to start generating leads with SMS, email and Messenger? Start using ManyChat by clicking the button below to see how easy it is to get started.
The contents of this blog were independently prepared and are for informational purposes only. The opinions expressed are those of the author and do not necessarily reflect the views of ManyChat or any other party. Individual results may vary.