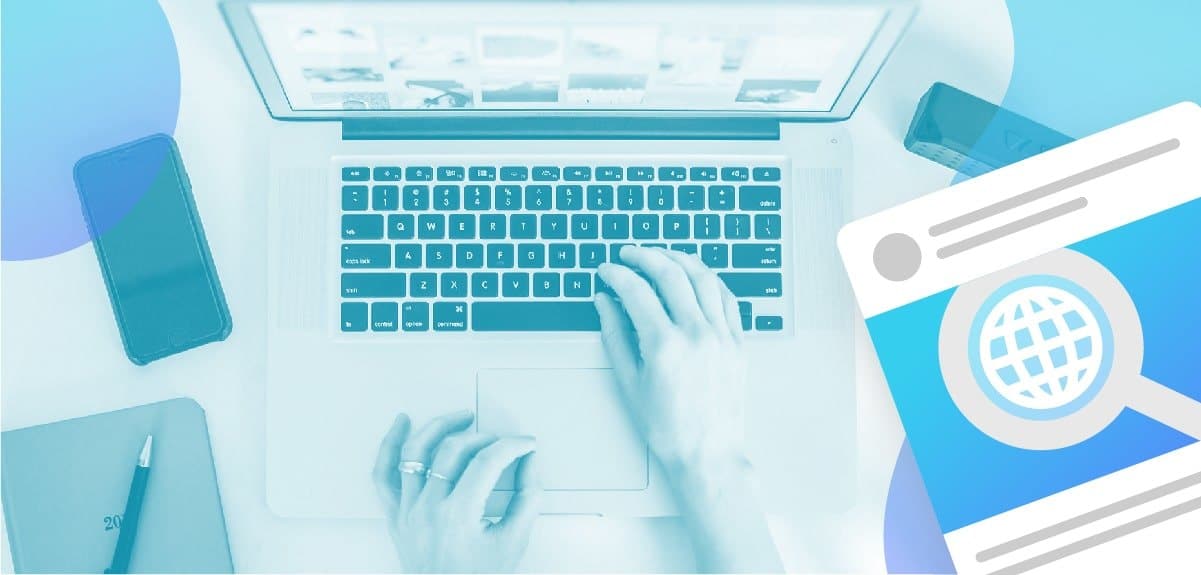 Whether you're an agency owner running paid ads for clients or a freelance marketer doing it all on your own, Facebook advertising is a piece of every successful marketing strategy.

Facebook ads can help you improve brand awareness, drive website traffic, generate leads, boost revenue, and so much more — but only when it's done right. You need a streamlined way to run ads that are both effective and profitable.

Here's how you can set up and run profitable Facebook ads for your business, along with several examples you can use for inspiration.
Why advertise on Facebook?
We're sure you're asking yourself, Is advertising on Facebook worth it? In short, the answer is yes.

In 2019, Facebook reported nearly 1.58 billion daily active users (DAU). These users also accounted for 66% of the platforms daily monthly users, which came in at 2.41 billion. This is why marketers find Facebook to be the most effective advertising channel.

With the rapid rise of Facebook Messenger ads, which see an 88% open rate and 56% click-through rate, it's only getting easier to pull in qualified leads and generate revenue for your company.
Types of Facebook ads
For many marketers and small business owners, a good start is creating traditional Facebook ads. But after you've been running ads for a while, you'll realize the price of conversions continue to rise over time. Which is why for this guide to profitable Facebook advertising, we'll focus on three different types of Messenger ads that drive traffic and conversions.
Messenger Home: These show in the Messenger home screen of your target's inbox. It can take them to a Messenger conversation or landing page.
Click-to-Messenger ads: The nice thing about click-to-Messenger ads is that the destination is not a landing page or opt-in form; it's Messenger. They show up in a regular Facebook news feed or Instagram. Once a user clicks through and responds to your welcome message, they become a subscriber and you can nurture the relationship through the final conversion and beyond.
Sponsored Messages: These let you send a message directly to anyone you've had a Messenger conversation with in the past, even after the 24-hour rule is over. If you want to send special offers or new products to people, Sponsored Messages are the most effective.
To learn more about Facebook Messenger advertising best practices, read "A Marketers Guide to Facebook Advertising" on the ManyChat blog.
How to create Facebook ads
Facebook ads are a fun and effective way to drive targeted leads and revenue for your business. When paired with ManyChat, you can start more meaningful conversations and connect with customers. If Messenger is your destination (and it should be!), you can use ManyChat JSON Ads Growth Tool to deliver your campaign.

Setting up your first Facebook ad with ManyChat is easy:
Go to Ads Manager and click "Create Ad."
Choose your campaign objective and where you want to send traffic.
Set your target audience, budget, and schedule options.
Set your creative assets (headline, text, image).
In Messenger sets, select "Custom Template" then "JSON".
Get your JSON code in ManyChat.
Paste the code in Ads Manager.
Now you're on your way to profitable and more effective Facebook ads for your business. To learn more about setting up Facebook Messenger ads, check out our articles "How to Create Facebook Ads" and "How to Push Facebook Ads for eCommerce" on the ManyChat blog.
Want to reduce Facebook ad costs and drive results? Sign up for a free ManyChat account today.
Retargeting ads
If one of your goals is to drive action and reduce customer acquisition costs, retargeting ads are a great way to make it happen.

The general rule of thumb in Facebook advertising is to remarket to potential customers based on their actions. But to do that, you have to do more than just create a new Facebook ad and deliver it. You need to get into retargeting.

You've seen these ads before in your own news feed. Say you went to download an ebook and didn't, or went to buy a new pair of shoes, but didn't. Then while you're on Facebook, you see an ad for the thing you left behind, enticing you to go back. With retargeting ads, you can persuade potential leads to come back to complete an action, and drive more conversions for your business.

If you're interested in mastering retargeting ads, read "The Complete Beginners Guide to Retargeting Ads" to get started today.
Five tips for successful Facebook ads
In practice, Facebook ads are just paid advertisements that appear on people's feeds. In the marketing world, they're a powerful way to boost brand awareness, drive leads, and generate profits. You want to make the most of your ads, so here are a few ways to do it:
Deliver different ads to different audience segments.
Provide value before you ask for the sale; for example, a lead magnet download.
Offer special promotions to people who've previously engaged with you.
Make your ads conversational and friendly.
Add GIFS, images, or videos in your ads, and nurture flows to boost response rates.
These tips, along with a constant habit of testing and experimenting, is the best way to run successful Facebook ads. To learn more, read this article on Facebook ad marketing tips.
Facebook advertising use cases
Speaking of profitable and successful Facebook ads, companies who use ManyChat see higher return-on-ad-spend and lower customer acquisition costs. Here are a few great examples:
Getting started with Facebook advertising
Considering Facebook advertising can be overwhelming. The competition for customers' attention has dramatically increased. Simply boosting any old post isn't good enough anymore. Your Facebook ads need to be targeted, conversational, and personalized.

With Facebook Messenger ads, you can increase your brand awareness, generate leads, connect with specific audiences, and drive more revenue for your business. All you have to do is adjust your Facebook marketing strategy accordingly.
Curious how Facebook ads and ManyChat work together? Get a ManyChat account today.