4 Innovative Ideas for Your Customer Loyalty Program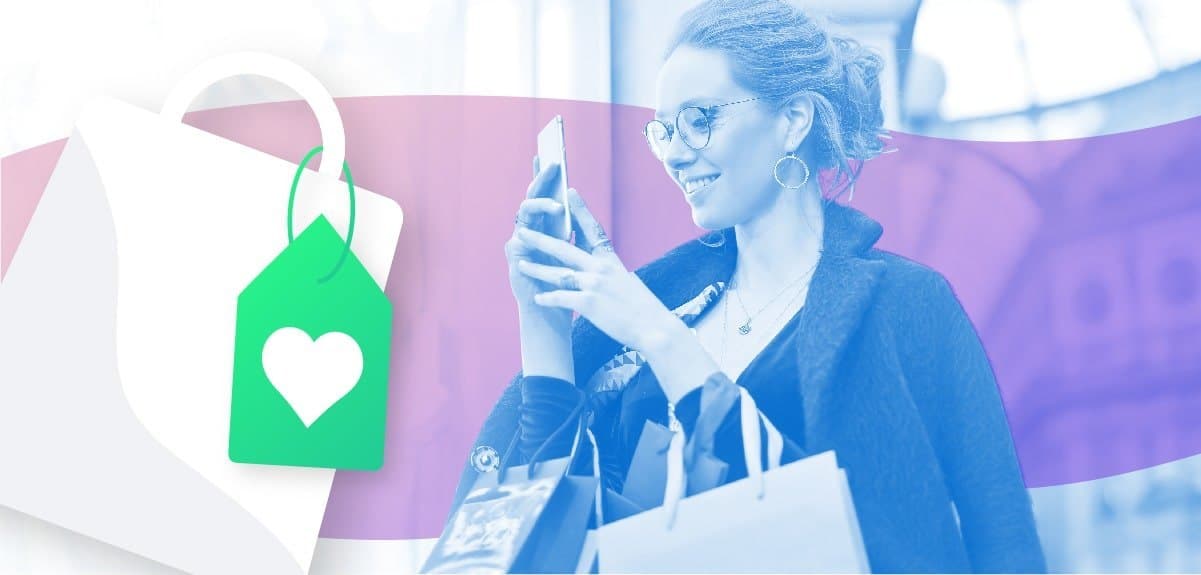 As you probably know, a loyal customer is a high-value customer. They spend more, they're engaged, they come back, and they're likely to lead others to your business. You can build these types of customer relationships through a traditional loyalty program that serves one goal: to boost customer retention.

But we're not here simply to tell you how to keep your customers around. We want to help you dazzle your best shoppers and customers with great experiences through a digital customer loyalty program. Here are examples, tips and recommendations on implementing Chat Marketing to help you achieve the customer loyalty you want.
Why digital loyalty programs are better than punch cards
In this digital age, the modern consumer values — and expects — convenience, expediency and on-demand services. And in order to compete in today's supersaturated markets, businesses need to meet these demands.

So, since customers want their interactions with businesses to be fast and easy, traditional loyalty programs like paper punch cards and receipt coupons aren't optimal. Chances are, these pieces of paper are never going to see the light of day.

Enter digital loyalty programs. Interactive, intuitive and convenient digital platforms allow businesses to offer unique brand experiences to their customers on their phones. The best part: they can be used for multiple functions which can all be executed digitally, some of which include:

Loyalty program sign-ups
Rewards sign-ups
Point-system collection
Rewards redemption
Access to special offers
And much more …
These different iterations of customer loyalty programs can not only boost customer engagement, though — they can also increase brand exposure and foster a red-hot reputation.

So, how do you execute a digital loyalty program, exactly?
Innovative ideas for your customer loyalty program
Facebook Messenger, SMS and email help you build real-time connections with customers through an omnichannel experience. 
Let's take a look at four innovative examples of digital loyalty programs and how you can use Chat Marketing to implement your own program.
1. Starbucks Rewards
Starbucks has one of the best loyalty rewards programs around. If a customer makes enough repeat purchases, they qualify for Green status and the discounts that come with it. Moving up to Gold (for better rewards) takes 50 stars (transactions) in 12 consecutive months on a registered Starbucks Card.

Customers lose their Gold membership if they fail to collect another 50 Stars before their anniversary (the date they qualified for Gold membership), incentivizing them to keep coming back to repeatedly spend more.

The program is accessible on mobile. Customers can log into their account via Starbucks' app where they can place orders, keep track of their stars and redeem rewards.

How to execute the "Starbucks" program with Chat:

You don't need to build a fancy app to employ a similar loyalty program. In ManyChat, you can build a Starbucks-like program for any retail business.
Here's an example of what your program could look like:
You can provide a QR code or Growth Tool widget in your online store that prompts people to sign up after they make a purchase.
Every time they scan or buy something, you can add a score to their customer profile with a Custom field and Action.
When they redeem points or a free offer, you can set a condition to check if their score and see if it matches.
You can reset the score at a certain point (whether time-based or purchase-based), or let them continue to earn more points for more stuff.
2. Sephora Beauty Insider
When a customer makes a purchase online or in-store at Sephora, they can request a physical or digital White loyalty card. By spending more money, they can move up to White or Gold membership via the Sephora Beauty Insider program.

The Sephora Beauty Insider program allows customers to choose how to use their reward points, rather than limiting them to set benefits. They can use their rewards for discounts, beauty classes, seasonal coupons and exclusive curated sets. This particular program empowers customers to opt for rewards they really want, so that they feel more satisfied.

How to execute this program with Chat:

Customers can sign up for your loyalty program through your Messenger bot, in-store or online. You can use a QR code or Messenger Ref URL to get customers into a sign-up sequence. Collect their SMS and email and then enter them into the program.

For example, the coffee shop below uses a scan code to enter people into their loyalty program:

Similar to Sephora's example, customers can collect points, share the program with friends and family, and get great rewards right inside Messenger:
e-Commerce companies can use the same set-up by offering digital rewards versus a coffee or free meal. You can easily track redemptions, drive more customers back into your store, and show better ROI for your marketing efforts.
Create an engaging loyalty program for your customers today with ManyChat.
3. Tarte Rewards
Tarte Rewards' main goal is to increase social engagement. Members earn points by shopping but can also earn points by:

Inviting a friend to shop with Tarte
Completing a beauty profile (i.e., downloading a lead magnet)
Connecting on different social media platforms
Sharing your contact information.
This method is a great way to build the brand's online community and extend their organic reach while generating new business.

The brands' "Soulmates" tier also incentivizes customers to keep coming back. Customers who earn this membership receive access to special perks like expedited shipping, triple points during their birthday month, and exclusive products.

How to execute this program with Chat:

When a customer signs-up for your Messenger-based loyalty program, offer them other ways to earn points besides buying your products. You can ask for their phone number or email for more points. Encourage them to like your Facebook page or follow you on Instagram; the more fun you make your loyalty program, the more people will stick around for it.

To create memberships or tiers, as we've seen in many of these examples, you can set Custom Fields after each action a customer takes and assign a "Loyalty Score" to them. It shows how engaged they are with your bot, and you can send customers with a higher score special discounts, offers, rewards, and create a more personalized experience for loyal fans.

To build your own loyalty program in Messenger, we recommend reading "How to Build a Loyalty Program in ManyChat."
4. The North Face VIPeak
Customers who partake in North Face's VIPeak program can earn points by spending money, attending the company's events, checking in at certain locations, and downloading The North Face app.

The coolest part of the North Face loyalty program is just how well the brand gets its consumer. Customers can spend their points on adventure travel experiences, like hiking up a volcano or exploring ancient ruins. By offering these bespoke experiences, customer satisfaction spikes higher than Everest itself.

How to execute this program with Chat:
If you want to create a truly great loyalty program like North Face, you've got to know your customers well. You can learn about them by building a quiz in Messenger that asks them about their goals, favorite things to do, and anything else relevant to your business and what can you offer — and create rewards based on their answers.
Building your customer loyalty program
Join the 44% of companies who have already moved to a digital-first approach for customer experience.
Execute an innovative customer loyalty program and you may be able to boost lifetime profits per customer by as much as 85%. Try implementing these tips to build meaningful relationships with your customers, empower them, and keep them coming back.
Create an engaging loyalty program for your customers today with ManyChat.
The contents of this blog were independently prepared and are for informational purposes only. The opinions expressed are those of the author and do not necessarily reflect the views of ManyChat or any other party. Individual results may vary.