Why do People Need ManyChat (Instagram Automation) if They Don't Have Many Followers?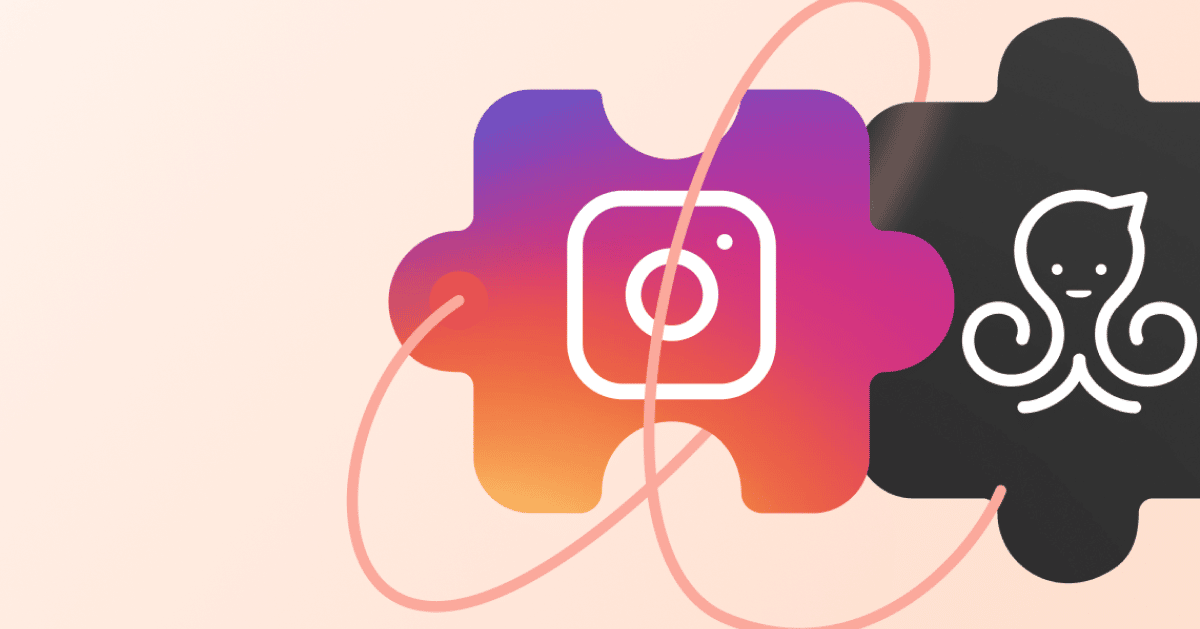 According to Statista research, 47% of marketers automated their social media efforts in 2021. While the research does not include the size of those social media accounts, that information could be largely irrelevant. If you can take even one task off your list, why wouldn't you?
Social media on any channel can be a huge effort and a massive time suck, even for small businesses and companies with a smaller social media following (size is relative, of course). As a result, more digital marketers are turning to automation. One great tool for automating your social media efforts is Instagram DM Automation by ManyChat.
Save time on your existing social media workflows
Instagram (IG) Automation by ManyChat can boost your current social media initiatives in several ways (which we'll cover in this article), but freeing up your time is a major one.
The bulk of a social media manager's schedule involves developing new workflows for various channels. You can leverage workflow templates and clone successful flows across channels using social media automation.
When you automate your workflows with ManyChat, you benefit in several ways. For example, you'll:
Boost efficiency: Task automation reduces error and redundancies.
Improve customer experience: Give customers the information they need quickly.
Allocate resources better: Automation takes care of mundane tasks so teams can accomplish higher-value work.
Gain insight: Acquire a better understanding of your processes and make better decisions.
Enjoy less wasted time and resources: Eliminate time-sucking tasks.
Increase transparency: Get a clear understanding of how your process works and who is responsible for each step.
Improve scalability: Manage increased workloads and sophisticated processes in your business.
Now that we've established how Automation can benefit your workflows, let's dive into some specific areas it can help.
Automatically reply to Instagram comments
Even if you don't have a large following, replying to comments on your social media posts can take lots of time and energy. Ignoring comments altogether isn't an option either, since responding is a large part of engagement (which factors into social media algorithms).
ManyChat's Comment Automation feature is perfect for encouraging more comments and rewarding individuals who've already written one.
With Comments Automation, when someone comments on an Instagram post, your IG Automation responds to them in a DM. Through there, you can deliver an exclusive coupon, priority access to your newest products, a free guide, or another valuable freebie.
You can also gather more details, like the customer's phone number or email address, to add to your database for future marketing efforts.
Pro tip: A similar ManyChat feature, Comments Growth Tool, works with Facebook comments.
Set up Instagram Story mention reply
With Instagram Automation, you can automatically reply to anyone who tags your Instagram profile as part of an Instagram Story. You can create a custom reply in the ManyChat dashboard, such as "Thanks for the mention!"
You can also create multiple responses and use the randomizer, so if an Instagram user tags your brand several times, they'll receive a different reply each time.
Someone mentioning your brand is also an opportunity to include an extra direct message asking them to rate your service between one and five stars. If they answer with three or more stars, your IG Automation can deliver a coupon code for their next purchase as a thank you for their positive rating.
Using the Story mention reply feature is one way to get valuable customer insights and ensure your customers enjoy the service experience. You can also use the Story mention reply feature to track mentions if you decide to run an influencer marketing campaign in the future.
Provide prompt customer support
Customer support teams using Instagram Automation will never miss a customer question or complaint. In ManyChat, you can set up a "Default Reply" (an automated, customized response) as an immediate reply to every incoming customer message.
The Default Reply is a message—or an entire automated Flow—sent to customers if they message you first. Brands have complete control over the message text and can even use a Default Reply as a "menu" for incoming customers, such as a list of links to a knowledge bank or specific webpages.
The Default Reply can be as simple or robust as you'd like and can help you achieve a variety of outcomes. Because the Default Reply will reply to nearly all incoming messages, using it has benefits such as:
Ensuring users who send messages always receive a response
Acting as a "troubleshooting" guide or "helper" if customers type something your chatbot doesn't understand
Providing 24/7 support to customers by including things like buttons or answers to FAQs
Read more about ways you can customize the Default Reply to best fit your business needs.
Increase engagement on Instagram
Various factors play into increasing engagement. For example, using the right hashtags, partnering with influencers, and posting high-quality content all improve the chances of someone viewing your social media posts and hitting the like button, sharing, or commenting.
Social media automation tools can help increase your content's engagement rate across the board without any added manual work. Some of ManyChat's Instagram Automation features that help with engagement include Comments Automation, Story Mention reply, and DM Automation for Instagram Live.
Use Keywords to get more leads
Keywords is one of ManyChat's most popular Automation features. It allows you to send an automated response to a user after they send you a DM with a particular Keyword or phrase.
As with most ManyChat features, you can customize your Keywords DM response. For example, if you tell users to DM you the Keyword "guide," you can set your IG Automation to ask them for their email address and send them a free guide.
You can include your Keyword in your Instagram bio to encourage people to DM you, mention your Keyword in post captions and Instagram Stories, or even speak to it on Instagram Live.
No matter how big (or small) your Instagram following, you can save time and energy by automating your social media marketing, leaving you free to focus on tasks that can't be automated. . .or can they?
Ready to start automating your Instagram efforts with ManyChat?
The contents of this blog were independently prepared and are for informational purposes only. The opinions expressed are those of the author and do not necessarily reflect the views of ManyChat or any other party. Individual results may vary.