How to Provide Top-Notch Customer Support on Instagram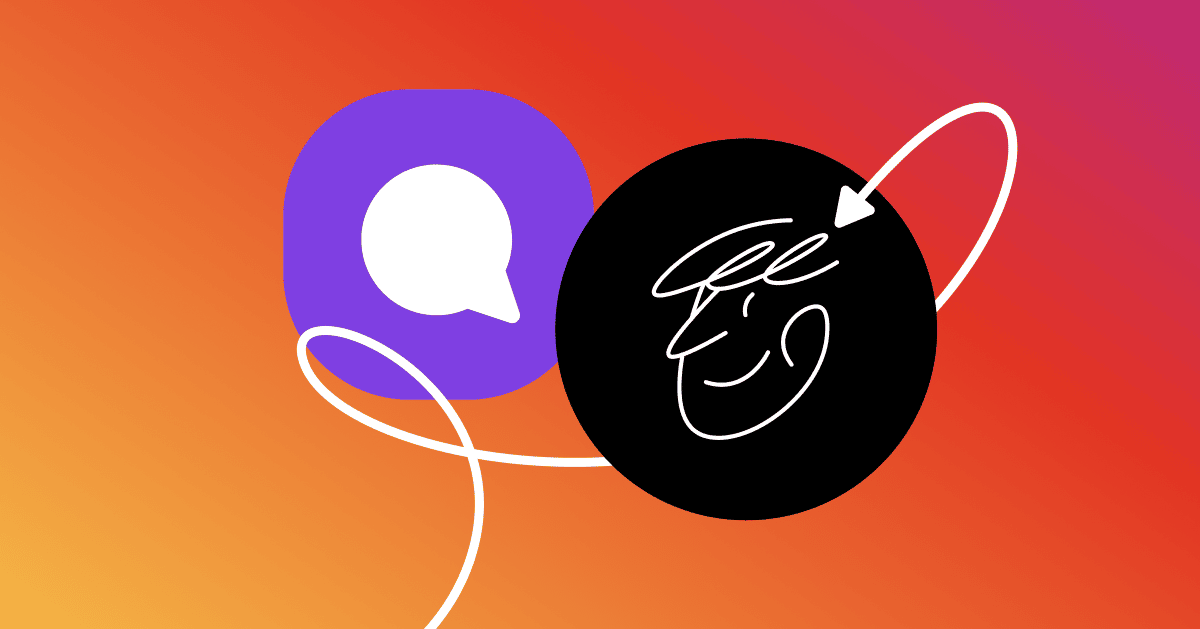 A great customer experience comes from meeting people where they are. Today, there's one channel with more potential customers than anywhere else: Instagram.
With over 1 billion monthly active users, Instagram (IG) is a leading channel for entertainment, product discovery, and even buying stuff online. It's also a perfect platform for companies to provide customer support and build relationships.
What's more, if you leverage IG as a service channel, you'll achieve higher engagement rates and a better return on investment. What's not to like?
If you are a brand selling on Instagram, you're in the right place. Now all you need is a killer customer service strategy. Lucky for you, this article will walk you through four key ways to provide support on this growing social media platform.  
Why use Instagram for customer service?
Instagram plays a critical role in every step of the buyer journey. It's a platform where people actively discover and research products online. Data from Facebook found that the platform has helped up to 80% of Instagram users decide whether or not to buy something.
Business communication has a strong influence on these journeys. Think about it: If you are shopping in a retail store and have a question, whom do you turn to? A store attendant. The same holds true for people who shop on Instagram; however, they don't have any associates to talk to. Instead, they typically message a brand on Instagram Messenger, comment on posts, or do nothing at all—which usually results in lost sales for your business.
Of course, when you promote a customer service option on Instagram, you'll run into a big issue: an overloaded inbox full of messages from customers. How could you possibly respond to all these queries in a reasonable time with your own two thumbs?
Instagram reports that over 150 million users chat with businesses each month through Instagram Messenger. If someone asks you a question on Instagram, they should get an immediate response—otherwise, they may not hesitate to purchase from a competitor.
But what's the best way to achieve this without overwhelming your support team or yourself? By using Instagram Automation by ManyChat to field queries and provide immediate responses! You'll have more satisfied customers that'll result in greater sales and higher customer lifetime value.
How to provide customer service on Instagram: 4 essential tips
1. Make it easy for followers to ask questions in Instagram Messenger
Your customer service team is likely highly competent when it comes to responding to customer requests. But they can't respond to queries if someone never sends one.
Conversation Starters are pre-filled buttons that show up in a shopper's Instagram Messenger window even if all they do is open it. They don't even have to send a message to the brand for the buttons to appear.
Conversation Starters make it easy for customers who have never messaged your account to find relevant information without placing any additional burden on your service team.
When a customer taps a button, it kickstarts an automated conversation based on what button they chose. Conversation Starters are great for providing answers to frequently asked questions and requests such as "Do you offer free shipping?" or "I need help with a purchase."
These buttons only appear to people who have never sent your Instagram account a message. They help fensure new customers get answers to questions and can resolve their issues fast. The best part? It requires zero effort from you or your team.
2. Be fast to respond
Being quick to respond to queries is another essential part of providing superior customer service on Instagram. It's what people expect from brands today on social media.
Statista surveyed over 5,000 individuals globally on their expected response time for social media questions or complaints, and almost 30% thought an hour or less was reasonable.
Here are the full results:
Sometime that day (37%)
Within an hour (28%)
Immediately (18%)
Never (17%)
If you respond to all questions and complaints manually, it can be challenging to get back to everyone in under 24 hours, let alone instantly. Considering 65% of people aged 18-34 believe social media sites like Instagram are effective for customer service, chances are you don't want to be the company that disproves this belief!
One way to respond to questions instantly is by using ManyChat's Keyword Automation feature. Keywords allow you to trigger messages or entire conversations if an Instagram user messages you with a predefined keyword or phrase.
Say you recently bought a pair of shoes from Hot Kicks. Once you receive the order, you notice they are the wrong color; you ordered blue, but they came in green. Obviously, you are going to contact customer support.
So you head to Hot Kicks' Instagram profile and send them a message: "Hey! I had a problem with my order. They got the color wrong. Can someone help me?" Happily, you get an immediate response from Hot Kicks saying they are sorry something went wrong and that they are finding you a support agent right away to take care of your issue.
Two minutes later, a customer happiness agent named Brandy enters the chat. She asks you a few questions about your order and sends you a new pair after a few minutes of chatting. In under five minutes, you've got a fresh pair of shoes en route to your door.
How did Hot Kicks manage to respond so quickly? Well, when you sent your original message, its system identified the keyword "help," initiating an Instagram automation that answered you while it routed your conversation to a support agent. That's how keywords work; they are a fantastic way to provide fast, hassle-free customer support on Instagram.
3. Use live chat
Think about the way you talk to people in your day-to-day life. You probably use WhatsApp, iMessage, and Messenger with family and friends, and Slack for chatting with work colleagues.
Because we are used to chatting with people through messaging apps all day, customers have come to expect it too. A recent Google survey found that 68% of people are more likely to buy from a business that offers convenient ways to communicate, such as through live chat.
One way to provide convenient support is through live chat on Instagram. Yes, it's now possible!
Remember the Hot Kicks example from above? If you're curious about how support agent Brandy was able to enter the chat so quickly, it's because the brand's ManyChat system alerted her. Once she saw the open conversation, she jumped into a Live Chat conversation to resolve the issue in Messenger.
Live chat is a terrific way to provide human support to those who need it. A live chat agent can diagnose issues an automation cannot fix and respond quickly, leaving customers happy and satisfied. And as we all know, delighted customers lead to more sales and can help you maintain an advantage over your competitors.
4. Never miss a message
Customer support teams will never miss a customer question or complaint, thanks to Instagram Automation. In ManyChat, you can set up a "Default Reply" (an automated, customized response) to send to every incoming customer message.
Brands have full control over the message text and can use a Default Reply as a "menu" for incoming customers.
Treat all your customers with care and respect
At the end of the day, your customers want to feel acknowledged. If they come to you with a question or complaint on Instagram, you want to do your best to resolve it quickly. With Instagram Automation by ManyChat, it's easy to provide personalized, fast service that will keep customers happy with your brand.
When you have a solid support system in place, customer service on Instagram can help you achieve your overall business goals. Start today to cultivate customer loyalty, improve retention rates, and build a reputation for your brand that puts customers first.
Grow your Instagram following and make sales with Instagram Automation by ManyChat. See if your business is eligible by applying below.
The contents of this blog were independently prepared and are for informational purposes only. The opinions expressed are those of the author and do not necessarily reflect the views of ManyChat or any other party. Individual results may vary.