Feature Best Practice: Instagram Story Mention Reply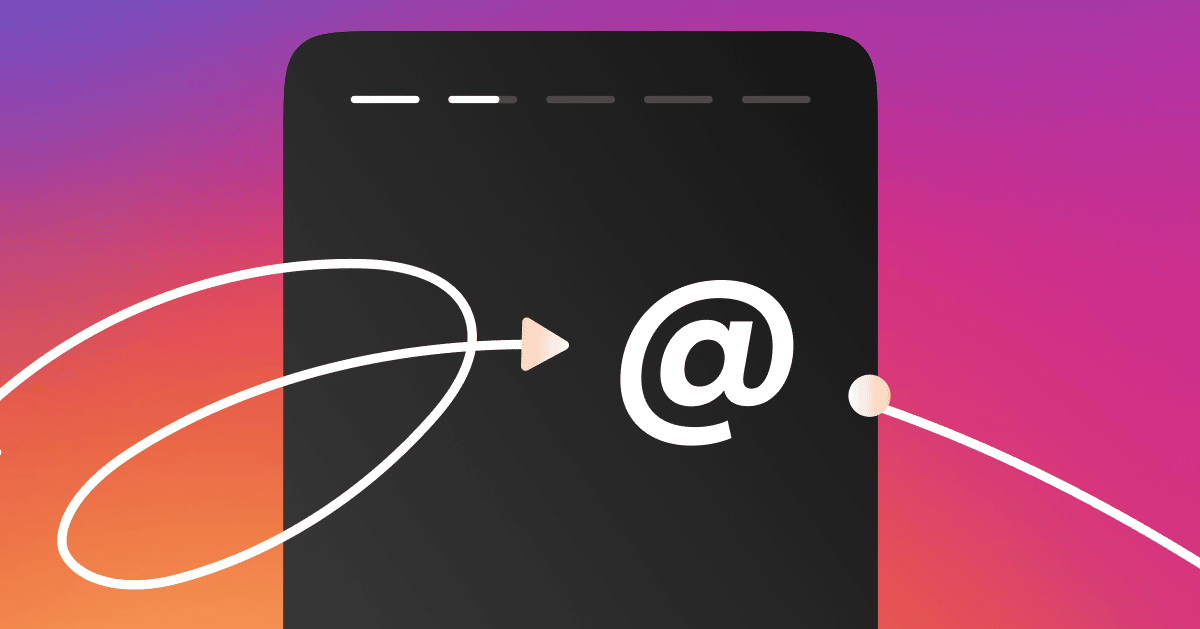 Instagram Stories' short lifespan and interactive elements make them ideal for engaging followers in a short amount of time. If you've ever created a Story, you know that Instagram makes them fun with features like stickers, filters, animations, and more.
That's why it's one of the most popular Instagram formats today — more than 500 million Instagram users create Stories every day.
What is an Instagram Story mention?
Customers and brand loyalists often tag brands and businesses in these Stories with an "@" mention. Tagging brands is one way Instagram users can interact with their favorite businesses while also sharing products with their followers.
Historically, it's not been easy for brands to engage with these Story Mentions at scale. But with Instagram Automation by ManyChat, you can respond to every single Story Mention using the appropriately named Story Mention Reply.
A look at Story Mention Reply
Since this automation is triggered every time a user mentions your account, keep it simple or personalize it to your liking.
For example, set your Story Mention Reply to say, "Thanks for the mention!" And if you want your message to be a little more personalized, set up a Randomizer that shuffles through different types of thank-you messages.
Our advice is to personalize your Story Mention Replies by using the information you've collected from your customers. Let's say, for example, you've tagged customers as "dog" or "cat" people. Let's also say that you're running a promotion but only want to offer it to dog people.
In your Story Mention Reply (located in Flow Builder), your very first step is to select a Condition, which checks ManyChat's CRM to see if someone is a dog person. If they are, you can send just the dog people a coupon.
You can choose not to send a message or simply say "Thanks for the mention" to the cat people.
Ideas for using Story Mention Reply
Beyond simply thanking customers for the mention or running targeted promotions, some other great ways to use Story Mention Reply are to:
Run giveaways.

Generate new brand ambassadors, such as people from an IG ambassador program.

Escalate issues to customer support if someone is complaining about a product feature.

Send customer satisfaction surveys and address issues if you receive negative feedback.

Generate leads by quickly following up on customer engagement.
We're so excited to see how you use the Story Mentions Reply. Make sure to mention the @manychat Instagram account if you want to share your results!
Check out our video course to learn more about using Story Mention Reply, or go to our Facebook community to learn more ways people use this convenient feature.
Ready to automate your DMs? Get started with Instagram Automation by ManyChat.
The contents of this blog were independently prepared and are for informational purposes only. The opinions expressed are those of the author and do not necessarily reflect the views of ManyChat or any other party. Individual results may vary.