How To Build an eCommerce Funnel in 4 Simple Steps (With Examples)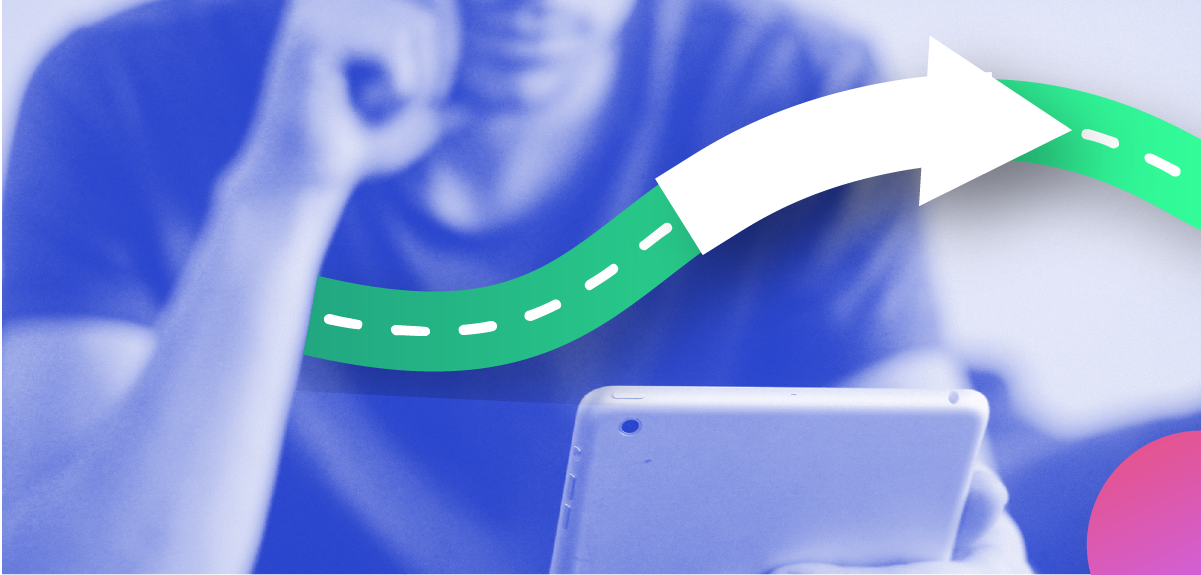 Many eCommerce stores find it challenging to grow online revenue.

One of several things they focus on to improve conversions and sales are:
Remarketing Ads
Flash sales
Abandoned cart reminders
Limited time discounts, and more
It may be because owners feel it's the only way to get customers to buy. Or perhaps, they think it's the easiest way to grow a store. Regardless, with the average eCommerce conversion rate of about 2%, shifting from a bottom-funnel focused strategy to an optimized conversion funnel can benefit your business.

So, do you want more traffic, more leads, and more sales? Fortunately, it's not as hard as you think.

All you need to do is follow the funnel optimization strategy in this post. And you too can grab potential customers attention, turn them to paying customers, and keep 'em coming back for more.
What is an eCommerce sales funnel?
The value in an eCommerce sales funnel for online stores is to build a foundation that converts potential customers into repeat buyers. Not fishing for random consumers on Facebook.

Once your funnel is developed toward building relationships and ensuring you meet sales goals, you'll find that it provides more value in the long run than paying for cold prospects dollars.

All that's required is that you get a bird's eye view on how customers buy your stuff. Whether you're doing $10K or $1M in monthly revenue, you want to know:
How did they find your ecommerce store?
Why did they buy from you?
Will they buy again from you in the future?
These are the questions an eCommerce conversion funnel is designed to answer. With a clear idea of the journey, it's easier to advance people through the buying process, encourage them to click "Purchase", and so much more.
Stages of the conversion funnel in eCommerce
eCommerce Conversion Funnel Step 1: Attract
The first thing you should look at is: how can I get my products in front of the right people? Is this the most cost-effective way to do it?

Currently, most online stores focus on the mid to bottom part of the sales funnel. They might look at abandoned cart rates or remarketing ads. While these are useful for getting would-be customers back to your product page, they're not always as effective.

A more optimized conversion funnel looks at the entire journey, from attract to purchase.

So if you're not getting the conversions you expected, start building your top funnel stage by:

Sending ads to targeted audiences in Messenger. Platforms like ManyChat let you use custom audiences to send paid ads. This cuts costs and drives more targeted traffic into your funnel.
Get the word out about your business. Share photos, stories, and videos on your website and social networks like Facebook, Twitter, Instagram, and wherever else your people hang out.
Write blog posts that help people. 55% of marketers say blogging is their top priority. That's because blog content helps bring in organic search traffic, plus brings awareness to your company.
Want to bring in a steady flow of potential customers to your money-making ecommerce website? Start by boosting awareness. The more people you attract, the better the chance they'll consider you when they need your products or services.

eCommerce Conversion Funnel Step 2: Engage
Your top funnel is a lean, mean, lead-generating machine. You're posting consistently on social media. Social engagement is growing. People are visiting your store. You're excited — but now what?

Turn those visitors into leads by collecting information.

52% of consumers are happy to share personal data for product recommendations. Downloadable guides, quizzes, and other types of interactive content help recommend products in a fun and exciting way.

For example, Fit N Simple uses a simple ManyChat quiz to find out more about peoples workout habits:

Fit N Simple customers continue to receive free daily workout plans to their Messenger. The goal is to encourage prospects to purchase their paid workout app.

Create interactive content to keep potential customers engaged during their visit. Then focus on:
Gathering information for retargeting (via Facebook ads, for example)
Getting them to subscribe to your Messenger bot
Collecting email addresses for building your email list
eCommerce Conversion Funnel Step 3: Convert
Once potential customers show interest in your products, you want to focus on sequences that nurture and convert them into paying customers.

Send educational content across social media, email lists, Messenger subscribers, and more.

For example, Molly Mahoney, Founder of The Prepared Performer, uses MollyBot to share content, answer questions, and even sing to her audience.

It's a great way to keep your company top of mind and build relationships with your audience:
Based on what you learn about customers during your interactive content, send personalized purchase suggestions. Create how-to videos, product guides, and even finders to assist purchasing decisions. This is the crux of content marketing: Produce useful, personalized content that speaks to your audience and draws them into the ecommerce sales funnel.
Since certain subscribers don't bite right away, toss the hard sell. Create valuable content that educates potential customers about the topic on hand. Yes, even if you sell jeans — there is content you can create to deliver value to your audiences' Messenger.
Use tools like ManyChat to reduce friction and speed up the conversion process. Sometimes it needs no promotion, and sometimes you may need to retarget leads on social media.

eCommerce Conversion Funnel Step 4: Retain
65% of a company's business comes from existing customers. So ultimately what we're trying to do is sell a product once, then encourage repeat purchases from the same people.

A good retention strategy will help customers become frequent shoppers and even brand advocates.

One great way to do this is by exceeding customer expectations post-purchase. But how do you do it?

Send post-purchase things like order updates and tracking info.
Create and share content like articles and tips on social to keep everyone engaged.
Set up a community page to humanize your ecommerce business and make customers feel included.
Offer help documents and FAQs published on your site.
The retention part of your eCommerce strategy is not to be ignored. It helps drive word-of-mouth referrals, brand loyalty, and allows you to encourage past customers to buy again and again.
Three eCommerce funnel examples you can replicate today
There are a number of eCommerce companies using funnel optimization to boost their conversion rate, improve sales, and increase user retention. If you're looking for a few top performers, check the three examples below you can replicate to maximize engagement and revenue for your online store.

1. Messenger Marketing Funnel
Facebook Messenger makes it easy to design a profitable chatbot sales funnel, whether it's your only channel or apart of your marketing mix. Click-to-messenger Ads keep users on Facebook, reducing friction and cost per click. Plus, you can set it up quickly and easily.

2. Paid Traffic Funnel
Regardless of your advertising budget, you can always run the proven paid traffic funnel. They are typically more expensive and involve more set up, but are known to get the job done.
3. Inbound Marketing Funnel
Inbound content marketing makes it easy for customers to find you online. It takes a bit more time to create content and boost search rankings. But overall, you can build authority in your niche and drive warm traffic to your site.
What's next for you?
Now you've seen what it takes to get an eCommerce funnel up and running. Not so bad, right?

Whether you're starting from scratch or improving your funnel optimization strategy, you can use these tips above to create a profitable model.
Want to create a profitable eCommerce funnel for your business? Get ManyChat today. It's free to get started.
The contents of this blog were independently prepared and are for informational purposes only. The opinions expressed are those of the author and do not necessarily reflect the views of ManyChat or any other party. Individual results may vary.