How Gold's Gym Achieved A 9X Lift In Bookings Using Instagram Automation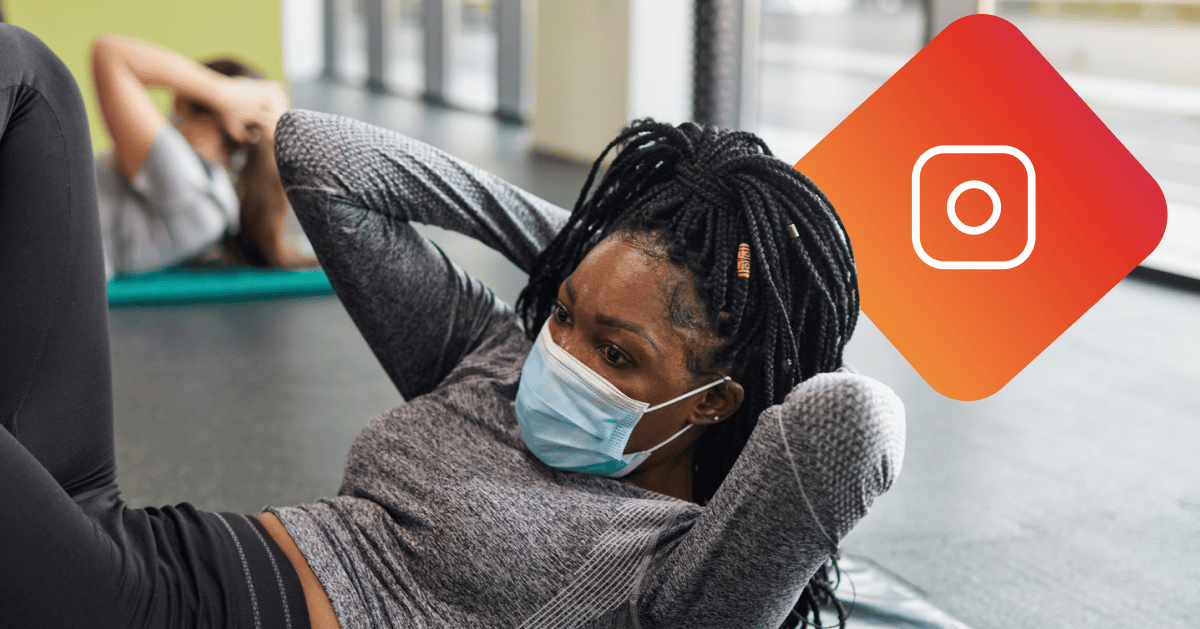 Overview
Gold's Gym Costa Rica is a premier fitness center in San José, the country's largest city. With three different locations, Gold's Gym has built a loyal following on social media and a dedicated community of local fitness enthusiasts and gym-goers who support the brand.
Prior to the pandemic, Gold's Gym members could simply walk into the gym and go exercise — free of hassle. After government guidelines required all gyms to have a booking system in place in order to reopen in early 2020, however, the fitness center turned to ManyChat for Facebook Messenger and Calendly for help.
But there was one small problem: Younger clients were requesting the booking links on Instagram instead, which required Gold Gym's community manager to reply manually to each person on Instagram Messenger.
Come 2021, TBS Marketing gained access to the Instagram Automation by ManyChat Beta, and the first client they knew had to test it was Gold's Gym.
With support from Trilce Jirón Garro, CEO of TBS Marketing, Gold's Gym built an interactive class scheduling system through Instagram, tailoring its Instagram Messenger experience to accommodate the younger generation on the platform. Using Instagram Automation by ManyChat, the brand saw a 9X increase in bookings through Instagram and 99% decrease in agent support response time.
Results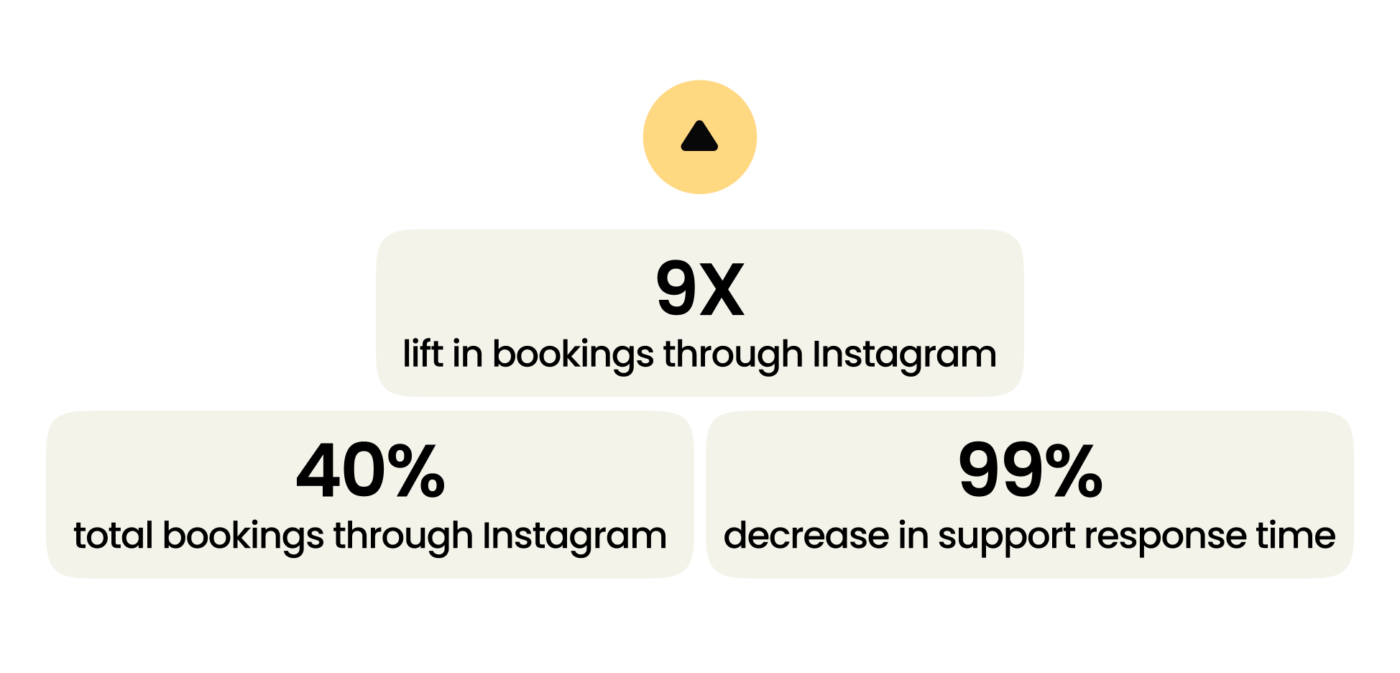 Challenge
During the pandemic, Gold's Gym Costa Rica relied on manual support for booking classes for new and existing members on platforms outside of Facebook Messenger.
The company had an engaged community on Instagram and wanted to get more sign-ups through the platform. Gold's Gym wanted to cut down on message response times while looking to avoid tedious phone calls and manual messaging through WhatsApp like a few of its competitors were doing. Without automation, it took roughly one hour to confirm a class sign-up.
Goal
Gold's Gym wanted to create an automated booking system for members who don't useFacebook (only a small percentage of Latinx millennials and Gen Zers use the social media channel). The goal was to increase class sign-ups, improve support agent productivity, and provide a better customer experience.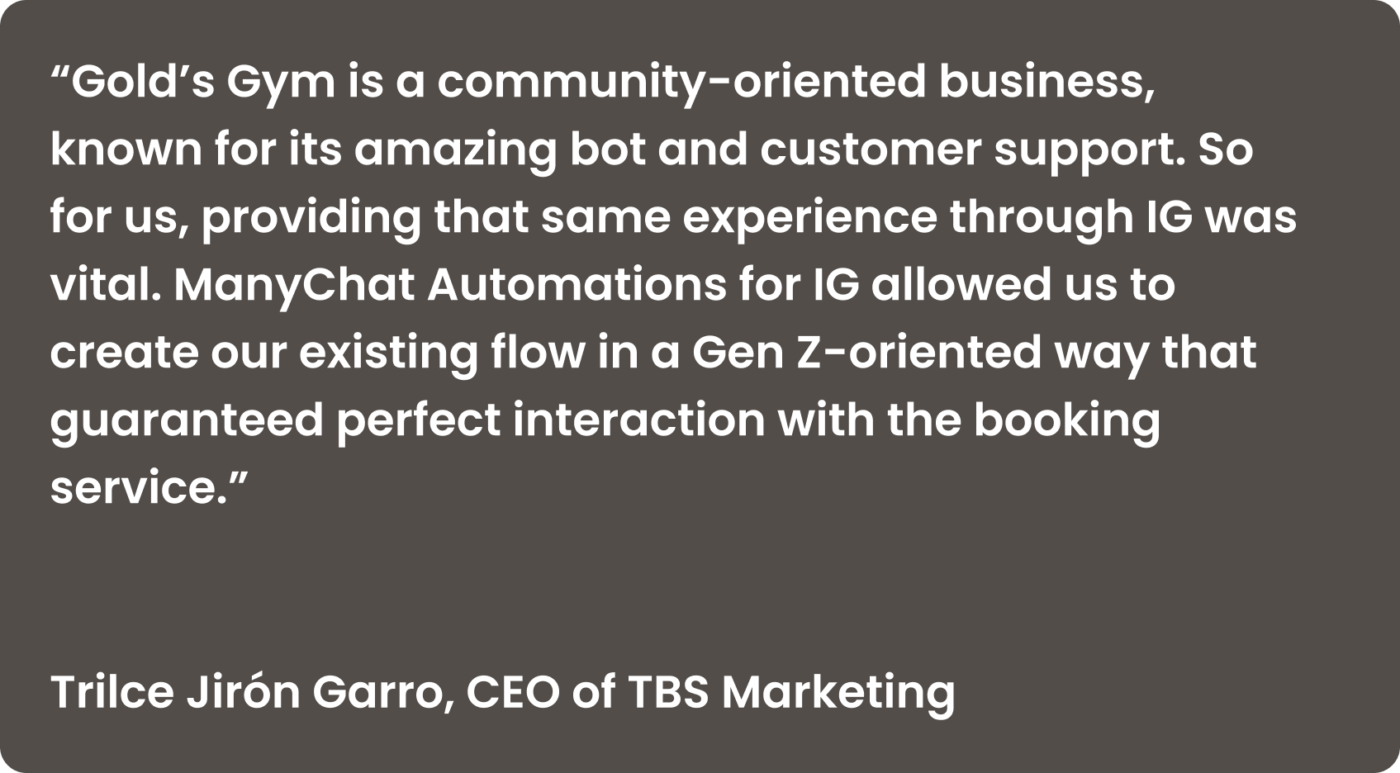 Approach
Building a community-oriented Instagram. Gold's Gyms program worked because it built a community around its Instagram page, and has been growing a user-focused strategy since 2019. The company used images of real people training in the fitness centers with an empowering and body-positive message. Gold's Gym published a mix of Stories, Highlights, and Feed posts to connect with its audience and build awareness.
Promoting booking service through organic content. The company published a series of content to promote the Instagram-based booking service, which was applauded since users were already acquainted with the Facebook version.
Sending leads into Instagram Messenger. Leads were directed to Instagram Messenger to start the booking process.
Keyword automation. Once in Instagram Messenger, people simply typed "citas" into the chat. That keyword triggered the booking process and allowed people to schedule a class entirely inside the Instagram app.
Tag-based logic. Garro uses a system called "tag-based logic," where members can type a keyword, and the bot will carefully go through a set of conditionals and tag actions so the trigger is not activated again by mistake for a short while.
Calendly integration. The gym integrated ManyChat and Calendly to make booking easy for users.
How Gold's Gym achieved a 9X lift in bookings using Instagram Automation
Gold's Gym had been using marketing automation on Facebook to encourage class sign-ups. To see if adding automation to Instagram would increase sign-ups from the younger generations, the company worked with Chat Marketing agency TBS Marketing on an interactive booking service.
The TBS team created content specifically to promote the Instagram Messenger experience through Stories and Feed posts announcing the big news.
The company directed people into Instagram Messenger to begin the booking process. To start a conversation, users clicked on the Message button on Gold's Gym's Instagram account and typed in the keyword "citas, " which triggered a chat conversation. TBS set up automated messages in ManyChat's Flow Builder to guide the experience.
People would then type in the location they wanted to visit. The marketing team chose not to use Quick Replies because the buttons don't show up on every device or version of Instagram (depending on the app's last update). Instead, they used tag-based logic.
This means that when a keyword, such as "appointments," is used, the tag Appointment Requested is added into TK. The step that asks for the gym member's desired class sign-up location, the team useda conditional to check for that tag in order to avoid loops later on, and removed the tag to avoid missed sent messages if the user sent the name of the location again.
The team's ManyChat workflow then sent a message to the person with booking links through Calendly.
The member would then enter Gold's Gym's booking system through Calendly. Once the appointment was booked, the member would get an email confirmation to ensure they are signed up for the class.
Conclusion
Gold's Gym's campaign continues to run today, proving that Instagram Messenger is an effective way to increase user interactions and provide better customer experience. Results included:
9X lift in bookings through Instagram
40% total bookings through Instagram
99% decrease in support response time
Grow your Instagram following and make sales with Instagram Automation by ManyChat. See if your business is eligible by applying below.
The contents of this blog were independently prepared and are for informational purposes only. The opinions expressed are those of the author and do not necessarily reflect the views of ManyChat or any other party. Individual results may vary.