How to Become a Brand Ambassador on Instagram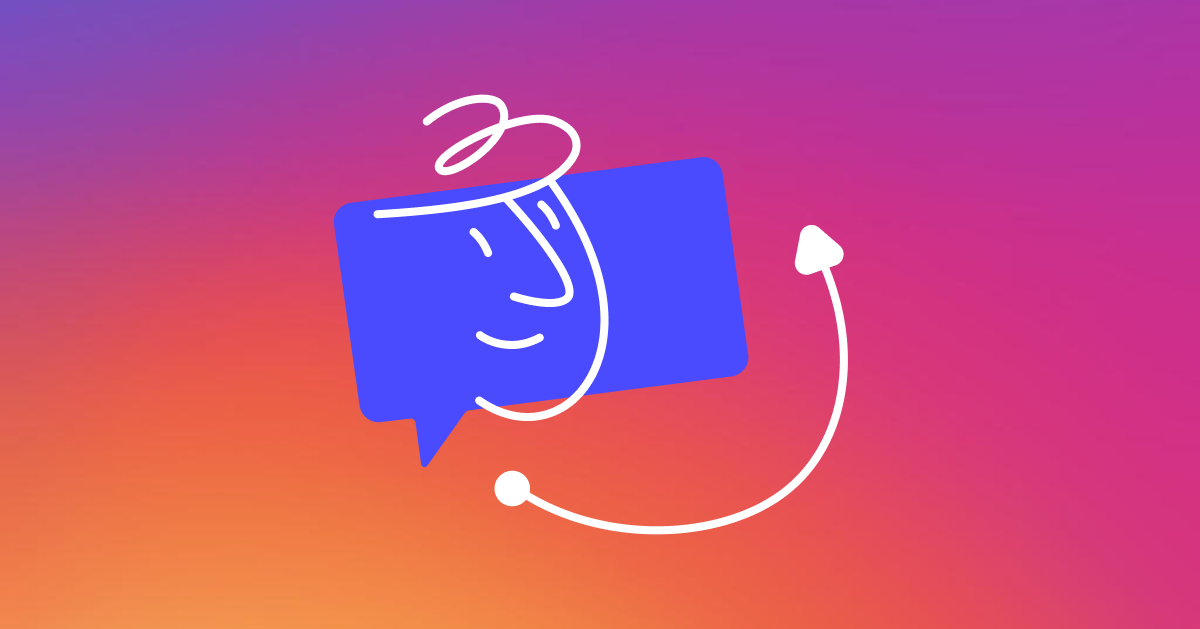 Instagram and its one billion users have significantly contributed to the popularity of influencer marketing. Since the advent of the marketing trend, the number of influencers has rapidly increased, and for good reason. Being an influencer can be extremely lucrative. Even micro-influencers with a few thousand followers can make money through the Instagram app by earning $273.82 for a single sponsored post.
While this may be enough for many influencers to earn a decent living, others are more ambitious. A report by AspireIQ found 96% of creators today want a deeper relationship with brands than just simply being their influencer on social media platforms.
So, how do you turn one-off influencer campaigns into ongoing relationships with clients? For the majority (91%) of influencers, the answer lies in becoming an Instagram brand ambassador. This guide shares how to do it.
What is an Instagram brand ambassador?
An Instagram brand ambassador is a long-term brand partner or spokesperson paid to promote a company's products, talk about the brand positively on social media, and embody its values. Think George Clooney for Nespresso or Gigi Hadid for Tommy Hilfiger.
But a brand ambassador doesn't necessarily need to be a celebrity or someone with a large social media following. You can be a customer already advocating for the brand, a social media influencer who shares a brand's story, or a blogger sharing a company's mission.
While a huge following isn't necessary, an engaged audience and authority or expertise in the same niche as the brand is a prerequisite. For example, a dermatologist is a credible brand ambassador for a skincare company; or, a dog clothing brand could have "petfluencers" with as little as 20,000 followers be brand ambassadors.
In reading this, you might notice the job description of a brand ambassador and an influencer has quite a bit of overlap, but there are significant differences between the two.
Brand ambassador vs. influencer: What's the difference?
The primary difference between an influencer and a brand ambassador lies in their commitment to a brand.
An influencer partners with multiple brands and promotes each company's products once or twice, which is why influencer campaigns are typically short-term. On the other hand, a brand ambassador guarantees exclusivity and is the face of a brand, resulting in a long-term partnership.
"Brand ambassadors have a more defined and sincere loyalty to the company and play a significant role as an authentic brand advocate."

Jake Smith, owner and managing director of Absolute Reg
What does a brand ambassador do?
As a brand ambassador, you can do many things for a business, depending on the company's marketing strategy and goals. Primarily, you would use your social prowess to boost a brand's visibility and reach. Here's how.
Act as the face of a brand
When you become a company's brand ambassador, people instantly connect you with the organization — like how you immediately think of L'Oréal when you see Kate Winslet.
As a brand ambassador, you are the face and voice of the company you represent. As such, you are responsible for building trust with your audience while promoting the company's products. This trust building and positive product promotion is what ultimately inspires action in your followers, turning them into paying customers for your brand partners.
Work on product collaborations
An easy way to collaborate on Instagram is through product shout-outs. It's effective, simple, and easy to set up. But brands often look to take product collabs further than simple sponsored social media posts.
Here are some other ways you can work on product collaboration with brands on Instagram.:
Referrals: You become a part of the company's affiliate programs and earn a commission every time someone buys through your link or promo code. Creator Christy Anne Jones promoting Ana Luisa's jewelry is a good example. The code gives her Instagram followers 10% off on their next purchase with the brand, while she gets a kickback.
Giveaways: Limited-time promotions that offer free or discounted products to a few lucky followers are one of the easiest ways to boost engagement on a brand's Instagram account. For example, Huda Beauty partnered with creator Alexandra to host a giveaway of its nude palette.
Use your audience to build a brand's
As a brand ambassador, you boost a company's brand awareness by helping them build their community through your own social network.
Consumers today want to hear reviews from individuals and not brands themselves. Some 61% of consumers trust recommendations from friends, family, and influencers. In comparison, just 38% of consumers would trust recommendations from brands on social media platforms.
Instagram recently rolled out a new feature, Collabs, to aid this type of partnership. The post format allows two Instagram users to co-author content and publish it together. The same content will appear on both yours and your partner's profile, making it easy for brands to grow their followings and share exciting announcements together.
The benefits of becoming an Instagram brand ambassador
As a brand ambassador, you help businesses prosper. You boost their reach organically, give them new customers, and cultivate public trust in them. But it's not a one-sided deal. Here are the top three benefits of becoming an Instagram brand ambassador.
Your partnerships and authority will be more genuine
The influencer market is becoming oversaturated. There are a whopping 37 million micro-influencers on Instagram, according to MediaKix.
In such a scenario, consumers are tired of identical cookie-cutter posts. Almost half of consumers are exhausted by repetitive influencer content, but evidence seems to suggest that audiences are more inclined to listen to brand ambassadors who actually care about the product they are promoting.
Narrowing down your focus to one product will also position you as an expert in the industry and fuel the trust you're building with your audience.
You create a new source of consistent income
Ambassadorship is a long game. By expanding your profile as a brand ambassador, you add a new revenue stream or side hustle to your business.
There's no cut-and-dry answer to how much an Instagram brand ambassador makes. Every company pays its ambassadors differently. Some choose to pay a flat fee as part of their brand ambassador program; others offer free products and commission as part of their affiliate marketing efforts.
Besides, you don't just get paid financially. Companies offer their brand ambassadors VIP access to new products, an invitation to exclusive events, and discounted services.
You work with brands you love
Influencer marketing involved doing sponsored posts and one-off campaigns with companies you may or may not genuinely admire. But as a brand ambassador, you're able to choose the brands you love and want to work with. Unlike an influencer, you are a part of the brand family and form a long-term collaboration based on shared values.
Take it from British influencer Molly Mae, who first partnered with luxury hair enhancement brand Beauty Works back in 2018 on a series of sponsored Instagram videos. Now, Beauty Works has a special 'Molly Mae' collection on its website that features her best-selling styling kits, including hair extensions, Christmas gifts, and hair care tools.
How to become a brand ambassador on Instagram in 4 steps
You're excited about all that brand ambassadorship offers and on the edge of your seat to bag a deal with the brand you love. But where do you begin?
Let's look at four steps you can take to become a brand ambassador on Instagram.
1. Build your Instagram following
Data shows that 73% of marketers already have a brand ambassador program or plan to launch one in the future. So how do you get onto their consideration list?
Here's the harsh reality: Metrics like follower count and engagement rates matter if you want to become a brand ambassador for big name brands. Companies reach out to influencers who love their product and have enough engaged followers to move the needle.
But it's more important to build your Instagram following in one niche than have a large follower count. Having all your content aligned to one area — like beauty or travel — allows brands and followers to associate you as the expert in the industry.
As soon as you go to Little Red Fashion Hood's profile, you know she's all about fashion and clothing primarily from Amazon. She'd make a fantastic Instagram brand ambassador for fashion retailers that sell through the marketplace.
However, getting more Instagram followers is easier said than done. Here are a few marketing strategy tips to build an audience in your niche:
Post high-quality content regularly: The question often boils down to quality vs. quantity. But the reality is, you need both to succeed on social media. Create timely, relevant, and engaging content that resonates with your audience and attracts brands.
Use hashtags: The right hashtags can get you on the Explore page and help people discover your social media account. Later analyzed 18 million Instagram posts and found that the use of 20 hashtags receives the highest average rate, with 30 close behind.
Optimize your Instagram bio: It's one of the first things your target audience and sponsors see when they land on your profile. Keep it concise, helpful, and personal. For example, food influencer Jess Larson's Instagram bio tells us what she does, who she helps, and has a clear call to action to check her recipes. 
2. Prioritize Instagram follower engagement
There's one thing that matters even more than the number of followers: audience engagement. You can't just keep posting on your Instagram account and never interact with your audience if you plan to be a successful brand ambassador. Social media is a conversation, not a one-way broadcast.
Here are a few ways to maintain engagement with your Instagram followers:
Reply to their comments on your posts. You can even encourage interactions on your posts by asking a question in your caption.
Respond to their direct messages (DMs). Or better yet, drive traffic to your DM inbox to provide additional value.
Use Instagram features like question stickers, polls, and live video to get to know your followers.
But all this activity can be extremely time-consuming — especially once your account starts to take off. Luckily, there are many social media automation tools to save you valuable hours. Tools like Buffer and Sprout Social help you schedule your posts on Instagram, so you never have to worry about posting when your audience is active.
And, if your DMs are overflowing, Instagram Automation by ManyChat can help you build workflows that simplify conversations with your followers.
The Story Mentions trigger, for example, can thank followers when they repost your content to their own profile. An automated DM like, "Thanks for reposting. I appreciate you!" goes a long way in building relationships with your Instagram followers — and could even encourage them to continue helping you reach new people.
3. Talk about the brand organically
As a brand ambassador, you're looking to work with brands you already love. Sometimes, this translates to promoting the brand without being prompted. Worried it will be like shooting in the dark? Brands today use tools like AspireIQ to find influencers who are already talking about them.
Here are four quick tips to consider when naturally talking about a potential brand on your Instagram feed:
Talk about how you use the brand's product and how it solves a specific problem.
Provide some social proof by sharing what you love about their products — without it being a #sponsoredpost.
Highlight the use cases of the brand's products for your audience.
Share how your personal brand aligns to the brand's values.
Talking about a brand organically with your followers portrays you as the company's advocate, which can open up opportunities for you to work with them.
4. Over deliver on existing collabs
Many brands start by partnering with Instagram influencers on a marketing campaign and later hire them as their brand ambassador.
According to one report, 56% of marketers have worked with the same influencers across different campaigns. Brands want to save the cost, time, and effort of hunting for new influencers by continually partnering with those who already deliver immense value.
The secret to turning those collaborations into ambassadorship deals is to under promise and over deliver. Here are some ways to do that with your existing brand collaborations:
Pay attention to detail. Your messaging should align with the brand's expectations. Do they have a specific way of writing their brand name? Are there certain words you should avoid using while describing them? Is there a tone you should match while creating content about them?
Detailed analytics summary. The easiest way to stand out from the crowd is to over deliver on analytics. After a project wraps up, give the brand a quick rundown of impressions, engagement, and shares of the posts done together. With a business or creator account on Instagram, you'll have access to the native Instagram Insights, which shows you how well your posts have been performing.
Prompt responses. Brands often have tight deadlines with their digital marketing strategies. Be as quick as possible to respond to brand partners with any questions or concerns about working together.
Provide something extra. Go a little beyond your scope of work and provide brands with something valuable. This could mean coming up with content ideas for your next campaign together, cross-promoting campaigns on your other social media profiles, or offering one free, non-sponsored post.
Anytime you over deliver on your brand partnerships, it's more likely brands will want to work with you again.
Pro tip: Use Instagram automation to help your brand partners capture user information. Connect your partner's email marketing platform with ManyChat so they can collect the email addresses of followers who are interested in the products you're promoting, but not ready to buy just yet.
Make your life easier as an Instagram brand ambassador
Marketers are realizing the true power of influencers and are looking to build a lasting long-term relationship with them via brand ambassadorship.
If you're looking to expand your revenue stream as an influencer, work with brands you admire, and be more authentic with your audience, becoming a brand ambassador is the way to go.
Start by organically promoting the brands you love and venture into a long-term relationship by nailing your first campaign together. Use Instagram Automation by ManyChat to level up your efforts without doing the tedious manual work — from sprucing up your comment section to automating DMs from Stories.
Make your influencer business more lucrative with Instagram Automation by ManyChat.
The contents of this blog were independently prepared and are for informational purposes only. The opinions expressed are those of the author and do not necessarily reflect the views of ManyChat or any other party. Individual results may vary.