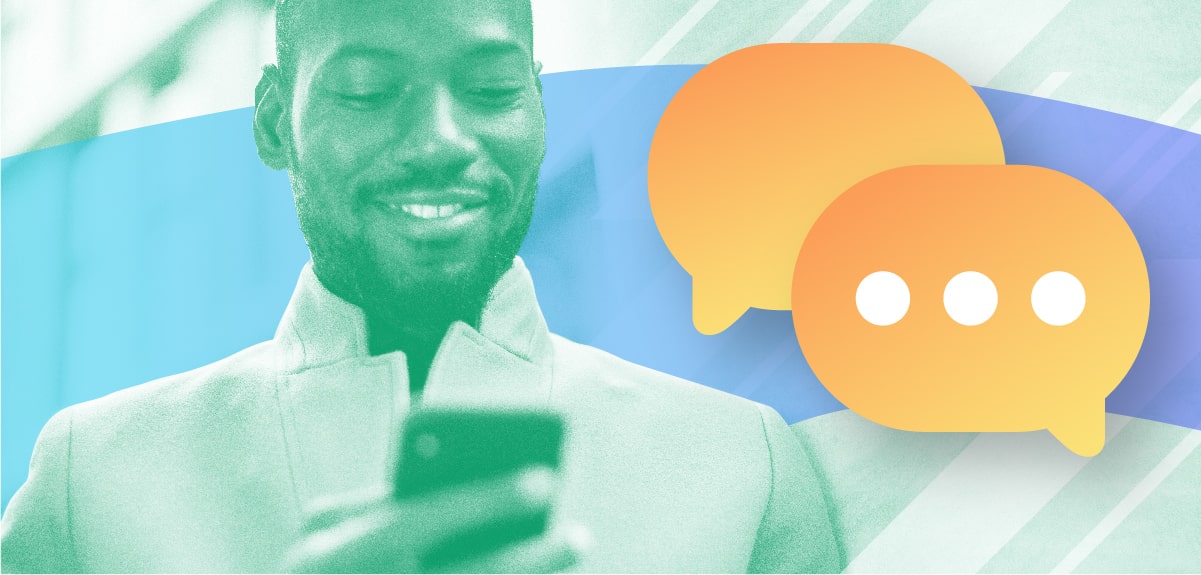 Here's a fun fact: There are 543,000 new businesses starting each month.
New businesses are popping up across the U.S. and across the world every day, equaling more than 6.5 million new ventures each year. If you've been tinkering with starting a new business, know you're not alone.
To be successful with your new venture, you'll need to stand out, laying a solid business plan for a foundation and then using smart marketing methods as you pick up speed.
Chat Marketing is an effective strategy as you set about marketing your new business. But before you can get to that, there are a few other things you'll need to do first to help your fledgling business get off the ground.
Note: Some of ManyChat's interface and information has changed. We're working hard at updating this content. Please stay tuned!
Research and Plan
What type of business do you want to start? Think about what product or service you're going to offer, why you're the best person to do it, and what problem your product or service will solve.
Once you have the general concept of what you'd like to do, conduct market research to make sure it's a viable idea. This research can also help you define your target audience — the group of people who need your product or service because it solves a problem for them. Use public sources such as trend reports and government statistics to start your research, and if you can, identify people in your ideal audience and talk to them as well. When you feel confident that your business idea has a market, you can move on to the next step.
Budget and Raise Money
It's hard to start a business with no money. Depending on the nature of your business, you might need to pay for a brick-and-mortar location, online tools and services, materials to create products, and more. So before you get started, you might need to drum up some funds to help you get off the ground.
One popular way to raise money is through a crowdfunding campaign — using the Internet to raise money for a project. For example, Formlabs raised $2,945,885 through Kickstarter for its 3D printer. To start your own campaign, choose a platform to use (like Kickstarter or GoFundMe) and create a brief, compelling video that shares your vision for your business. If you already have a Facebook page set up, you can use ManyChat to create a Messenger bot and send the video to potential investors.
Register Your Business
Choose a business name and structure. The most common types of business structures are sole proprietorship, partnerships, corporations, and S corporations; each one has different legal ramifications and requires certain tax forms, so do research before settling on what's right for you.
This is also the time to choose a name for your business! A good name is descriptive and creative, but also should be simple and easy to remember (for example, "Lego" is a catchy, two-syllable name that actually means "play well" in Danish). If you already have a large group of people who are interested in your business idea, use SMS marketing to run a contest by texting them and asking for business name ideas.
Next, you'll need to register with the federal and state government by applying for an EIN, or an Employer Identification Number — this number helps the IRS identify your business for tax purposes. You can apply for this number on the IRS's website.
Finally, make sure you have any necessary licenses or permits. Depending on your state laws and what you're planning to sell, you may need to obtain a business license before you can officially open.
Use Chat Marketing to Get Customers
Once you know who your target audience is, you can figure out where they spend their time and identify the best avenue to reach them. Chat Marketing is a great method to advertise your new business! Customers prefer live chat, and in fact, it's become the leading digital content method for online customers.
Set up a business Facebook page so you can utilize a Messenger bot. SMS and email are also good channels for Chat Marketing; you can even incorporate your marketing methods and use all three of these channels. For example, connect with a lead via Facebook Messenger and then add them to your email list or your SMS text messages. If they're engaged, bring them back to your Messenger bot. ManyChat seamlessly integrates email and SMS so you can manage everything in the same place.
Create Message Flows
From within the ManyChat dashboard, set up message sequences (which are essentially automated drip campaigns) and flows (messages that flow like a conversation). You also might want to set up broadcasts — scheduled message blasts — to share company news or announce a new product launch.
Get creative about how you use chat marketing. You can use chat marketing to:
Share company news or announce a product launch
Deliver content
Get feedback from customers
Send discount coupons
Generate new leads
Suggest products based on purchase history
For example, if you're talking with a new lead, set up a message flow that asks for more information about them — including their email address and phone number so you can add them to your email/SMS lists. You can then reach that lead from alternate channels, in addition, to continue engaging them via Facebook Messenger. And in addition to message flows, you can send that lead broadcasts to keep them updated on how your new business is growing.
Use Facebook Ads
Get creative about how you initially connect with people via chat marketing. Yes, people can open up a Messenger conversation through your Facebook page or your website — but you can also use Facebook ads to reach out. These click-to-Messenger ads appear in a user's feed, and when the CTA is clicked, a Messenger conversation begins.
To make this type of ad, choose an ad format (video, carousel, single image) and create the ad just like you normally would in Facebook's Ad Manager. When you select your "Campaign Objective," however, choose "Messages." Then you can connect your preferred message flow from ManyChat. You can also choose to create sponsored ads, where instead of opening up a conversation with a user, you send a promotional message blast (often with a discount code or coupon) straight into their inbox.
Click-to-Messenger ads give you an important opportunity to interact with users and draw them into your sales funnel.
Attract, Convert, and Retain
Once you start getting customers, you need to continue interacting with them via Chat Marketing to make sure they continue patronizing your business. Constantly tweak your message flows, delivery methods, and other aspects of your chat marketing strategy to make sure you're optimizing things as much as possible. That will help you see not only new customers but repeat ones, too.
The contents of this blog were independently prepared and are for informational purposes only. The opinions expressed are those of the author and do not necessarily reflect the views of ManyChat or any other party. Individual results may vary.