How to Start Dropshipping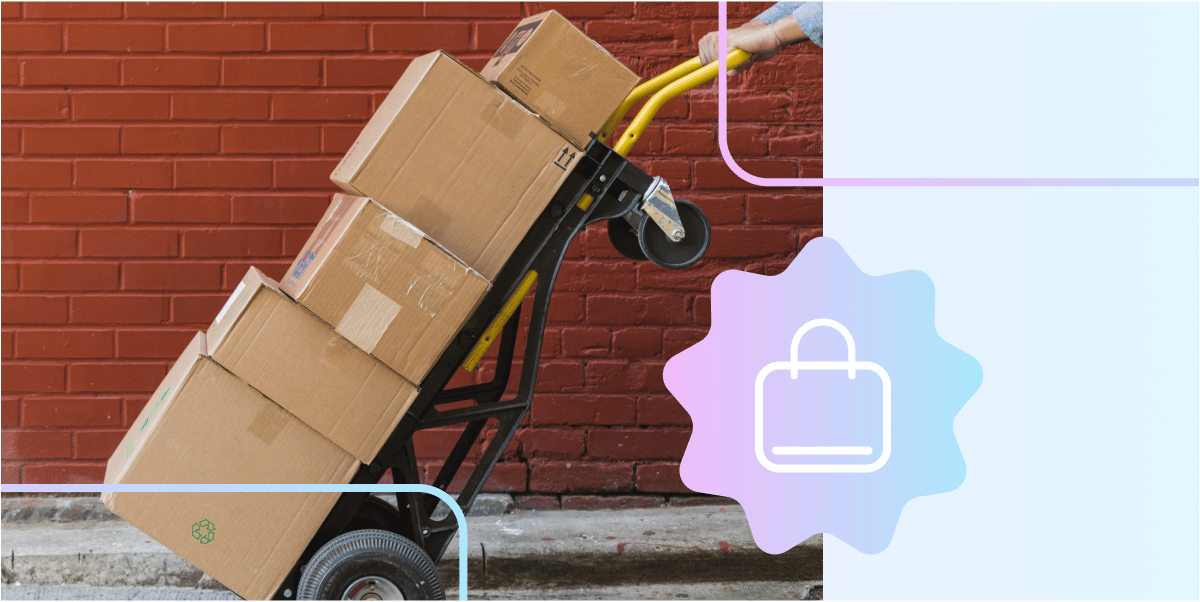 If you've ever wondered how to start an eCommerce business, dropshipping is an easy way to get started. The barriers-to-entry are low and there's good money to be made. However, because the barrier-to-entry is so low, it means that competition can be fierce.
Even though the dropshipping business model is competitive, it doesn't mean you can't stand out. While the products sold might be the same, there are ways to get ahead of the competition to improve your sales.
What is dropshipping?
Essentially, a dropshipper is an online store that doesn't need to hold any inventory. You sell your products at retail, purchase from your wholesale supplier, and your dropship supplier ships the product from their warehouse to the doorstep of your buyer. You pocket the difference as your profit (you still have to pay taxes).
You don't have to deal with packaging, shipping, or storing items, you just worry about your online store, finding a potential customer, and handling any support issues that arise. The wholesaler deals with fulfillment while you focus on customer service.
How to start a dropshipping business
Though there is always more than one way to skin a cat, when setting up your dropshipping business, start with basics.
1. Choose a great niche market
What niche you choose depends on you. It should be focused, but also should be niche products you really enjoy and understand so that you can successfully scale it. You have to walk a fine line between a trending product niche and one that isn't so popular that you can't get a foothold. It's also good to keep in mind that the work of acquiring a customer is the same whether you're selling a product for $50 bucks or $500.
Look for a niche that has plenty of high-end products you can make a healthy profit from, that attract customers with plenty of disposable income. However, be careful of niche products that are extremely expensive to ship. You will have less room to make an attractive offer to your customers (i.e. free shipping) and a lower profit margin. Plus, high shipping fees might be a discouragement to some buyers.
Since most dropshipping is done from suppliers outside the US, you have to keep an eye out for product quality to ensure customers are actually getting what they paid for. If you're dropshipping high-quality products, you should keep an eye out for what the products look like in person so customers don't feel misled.
2. Research the competition
Dropshipping is a popular business model. That means there is competition, not only from other dropshippers but also from other big retailers. If you choose to sell a product with little competition, you may not sell a thing. That's because there's no demand for the product. You have to have product demand to generate sales otherwise you're just spinning your wheels. Figure out what your competitors are selling because it will give you a lot of intel on what a winning product looks like.
One easy way to determine what's currently popular is to use a tool like Google Trends. This allows you to research specific niches or categories of products to see what people are searching for. For example, if you dropship fashion, look at the current trends to see what types of fashion are currently looking for.
3. Register your business
Once you're ready to start your dropshipping business, you should register your business with your governing bodies. Why? With a registered business, you'll be able to protect yourself legally in case any issues come up.
Once you've selected a business structure like an LLC or sole proprietorship, you can get your business licenses and start operating your new dropshipping store.
4. Find a dropship supplier
Finding a reliable supplier is an incredibly important step and communication is key. Many dropship suppliers are found overseas, which makes communication around shipping time and expectations that much more important. Do your research and make sure you find a reputable supplier that can handle potential sudden growth. Your dropship supplier can make or break your business, so finding one that's worthwhile should take some time. Don't rush the process and listen to your gut. If the fit feels wrong, move on and look for another supplier.
Some of the most popular dropship suppliers include Aliexpress and Oberlo. They have integrations with eCommerce platforms like Shopify, BigCommerce, and online marketplaces like Amazon or eBay to make it easy to list their products.
5. Create your branded eCommerce store
Consider branding elements carefully, such as your eCommerce platform, domain name, and website URL. The best eCommerce websites should be simple and memorable, with a tagline to convey your unique selling point. Choose your color palette carefully and pay attention to your site fonts. The more consistent everything looks, the more professional it looks.
Professionalism inspires confidence, which leads to more sales. There are plenty of eCommerce website tools that help you build an eCommerce website quickly and easily, such as Shopify.
The nice thing about setting up a Shopify store is you can choose from a variety of themes to help make your site look pro. You can also build your own custom site, but until you know if your dropship business will be profitable, it's better to go with an out-of-the-box option like Shopify. You can select from lots of well-designed themes that give your site an air of professionalism so it doesn't look like you're a one-person shop (even if that's what you are).
You can also dropship on Amazon or eBay. But these platforms are so oversaturated with dropshipping listings, that it's going to be hard to stand out. Unlike an eCommerce store where you can add your branding and personal touch, you can't do anything on Amazon to help yourself stand out unless you have lots of good reviews.
6. Decide your customer acquisition plans
Make a plan to attract customers. Even though you're selling someone else's products, you need to treat this as if you created the products yourself. You can't just set up a site and expect them to come. You have to go out and find customers and funnel traffic back to your shop's site.
There are many ways to do this, such as Google or Facebook Advertising, social media marketing, email marketing, content marketing, and search engine optimization (SEO). While some strategies work better in the short term, others might work better over the long term. Use a mix of both and map out a plan for the future of your dropshipping business.
How Chat Marketing grows your dropshipping business
Want to leverage an exciting way of growing a new business? Start using Chat Marketing. Thanks to new technologies that allow seamless, personalized, and relevant interactions, you can form deeper connections with customers than before with SMS and Messenger. Chatbots can address customer needs before they come up. And in many cases, they can form long-lasting, valuable relationships with both new and existing customers via chat.
7. Optimize your marketing campaigns
With marketing platforms like Facebook Ads and Google Ads, it's important to constantly keep an eye on your campaigns. You need to analyze and tweak them for the best performance. Setting and forgetting is not a thing, at least not a profitable one. Keep an eye on what's working and what doesn't, and eliminate the things that don't.
How profitable is dropshipping?
Incomes can vary with dropshipping. However, provided you set yourself up for success and find a great product to sell, dropshipping can be extremely profitable. Since you aren't on the hook for the manufacturing or shipping cost of goods or keeping an inventory, you have bigger margins to win by.
Depending on where you live, taxes can also affect the profits from dropshipping. Work with a CPA or accountant to determine how profitable your business can be and if you can take advantage of local government programs designed to help small businesses with grants or tax breaks.
How much does it cost to start dropshipping?
The great thing about dropshipping is that it's a low risk as far as eCommerce business models go. Start-up costs are mostly your website and maintenance costs. You only pay for inventory after you've already sold it to your customer. You aren't responsible for the costs associated with creating your products or storing inventory you haven't yet sold. You don't even need employees for packaging and shipping your items.
Learning how to start a dropshipping business isn't hard, it just takes work. Like any business, you will get out of it what you put into it. That's why it's so important to build your business around a niche that you're passionate about and that's profitable, so you stick with it and don't give up.
Conclusion
For any new entrepreneurs, dropshipping is easy to start but a hard to master business model. To give yourself an advantage in growing your dropshipping business, consider using channels like Chat Marketing to help grow your business.
Get started with ManyChat today to grow your dropshipping business.
The contents of this blog were independently prepared and are for informational purposes only. The opinions expressed are those of the author and do not necessarily reflect the views of ManyChat or any other party. Individual results may vary.