10 Conversion Rate Optimization Best Practices for eCommerce Businesses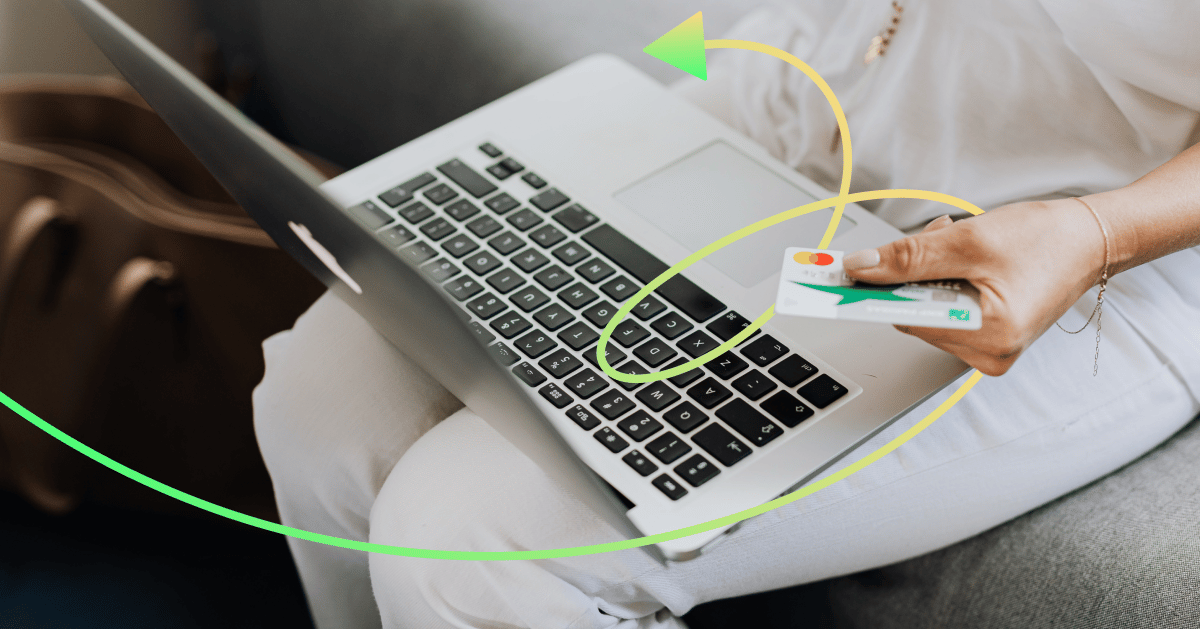 Do you know how to boost your conversion rates for your ecommerce business?
Here's a quick refresher: conversion rate is the number of visitors who you convince to take some kind of desired action on your website—share a page, fill out a form, or make a purchase, etc.—divided by the total number of visitors.
If your conversion rates are low, that doesn't bode well for your site. This is especially true in eCommerce, where low conversion rates often translate to low sales.
There are no hard and fast rules for what your conversion rate should look like. After all, this can vary widely between industries. In this post, we take a look at the most effective, industry-agnostic conversion rate optimization best practices for eCommerce businesses.
10 Best conversion rate optimization tips
1. Optimize your landing pages
A key part of your conversion optimization strategy should be optimize your landing pages. A great landing page has relevant, easy-to-read elements that cover essential details a buyer would want to know. When people stumble upon your site, the page they land on has to deliver answers based on your buyer persona's search intent.
One way to engage a website visitor immediately is by being creative with your landing pages. Include videos that showcase different use cases for your product, and provide testimonials that appeal to your different customer types. Dream up emotional, benefit-driven copy and cta buttons that will convince visitors they need your product.
Many of the best eCommerce platforms do a great job of developing landing pages and product pages that address their buyer persona's pain points at each stage of their marketing funnel. Don't be afraid to learn from the best!
2. Provide search options
Adding a search bar on your website can make products instantly accessible to users, saving them valuable time. However, for a search bar to be effective, it has to be noticeable—if possible, make it one of the more prominent elements on the page.
Amazon.com has one of the best examples of a conspicuous search bar. It is located in the site's hero section and takes up a lot of room. The placement and size encourage users to start searching immediately.
A search bar can do wonders for your eCommerce conversion rate by delivering the most relevant content for your visitors in a timely way. Not all users are in the mood to browse, so the faster they can find what they're looking for on your eCommerce site, the more likely they are to make a purchase.
3. Personalize the shopping experience for your customers
Research from Salesforce indicates 57% of people are willing to give up more personal information in exchange for personalized offers and discounts. Based on this information, we can reasonably assume that a personalized shopping experience can persuade more shoppers to convert. Instead of providing broad, general content that could appeal to anyone (or no one!), companies—especially eCommerce stores—should take the time to learn about their target audience.
One way you can personalize the shopping experience for your users is by using a chatbot for your eCommerce business. Chatbots are software programs powered by artificial intelligence (AI) and machine learning that mimic human conversations.These technologies train your chatbot to "remember" your customer's product preferences: the more your customers interact with it, the more personalized their experience will be.
The ShopBot on eBay's Facebook page is a perfect example of how chatbots can personalize your customers' shopping experience.Once initiated, the chatbot offers the user a selection of different products and categories to choose from. Underneath each item, users can decide whether they'd like to learn more about the product or be given other micro conversion options.
The chatbot also asks questions to help narrow the user's search.
The more the users interact with the chatbot, the more the chatbot learns about items the users want to purchase. The next time eBay launches an offer for one of its products, it will know which customers to contact, and can easily set up conversion tracking to verify their efforts.
4. Allow customers to start and complete purchases across multiple devices
If you want to optimize your conversion funnel, make the buying process as user-friendly—so much so that even a multi-screen user would find it easy to complete the purchase process.
According to an analysis of two billion global e-Commerce sessions back in Q4 of 2017, more buyers used their mobile phones instead of desktops as their primary way of communicating and purchasing.
While it's not a significant difference, more people used their mobile devices (40%) than their desktops (37%) for their initial journey.
With this in mind, remember to cater to users with different shopping habits. After all, you can have one user who prefers to browse on mobile yet wants to complete the checkout process on desktop, and vice versa. One way to implement this step is by making sure your site is mobile- and tablet-friendly (responsive), ensuring an equal user experience across all channels as much as possible.
5. Include trust indicators on your eCommerce site
With all the scams happening today, it's no wonder that some people have issues with eCommerce. To ensure your consumer trust rating remains high, don't hesitate to add trust indicators across your eCommerce site.
Testimonials and product reviews from previous customers are a great trust indicator to show visitors that you've successfully delivered on your promises. Security badges also do well to boost trust in your site and improve conversion optimization.
Other significant trust indicators include explaining how users can cancel an order or get a refund. Things like 30-day guarantees also do well to boost conversions, as people are more likely to try your product if they know they can get their money back if they're unsatisfied.
Your eCommerce site should also have an SSL certificate—this shows up as a "secure connection" on browsers.
WaveApps, an accounting and payroll solutions provider, does a great job of showcasing trust indicators, utilizing some of the ones mentioned above and adding a few of their own.
First, they include testimonials from actual satisfied customers with a photo as a form of social proof:
Since the company is aware that its customers will be submitting sensitive information and details as they use the platform, Wave addresses security concerns by describing the measures it employs to keep data safe on a separate page.
6. Provide multiple payment methods
There is no universal payment method people are using right now. As such, it should be a priority for eCommerce sites to provide multiple payment options.
In an infographic highlighting survey results compiled by Milo, about 56% of respondents mentioned that they expect at least a few different payment options on the checkout page
It's unnecessary to offer every single option available, but you can cover basic payment gateways like credit cards, PayPal, or Stripe payments. If it's possible for your business, users could even pay with cash upon delivery (COD) of your product.
7. Put a remarketing or retargeting strategy in place
Remarketing refers to an automated marketing campaign that reminds a potential customer about the products and services they might have viewed but ultimately didn't purchase.
There could be several reasons why someone doesn't complete a checkout: they may have gotten distracted just as they were about to buy, they may have found a better price, they didn't feel a burning need to purchase right away, etc.
With remarketing, your product shows up in retargeting ads to shoppers with good conversion potential to entice them to reconsider purchasing. Social media or email are two common channels for remarketing.
Some companies offer customers exclusive discount codes and additional freebies, such as free shipping, in their retargeted ads. Even a simple reminder about the product the customer was considering can prompt people to purchase.
8. Evoke a sense of urgency
Scarcity increases the perceived value of a product (think about the allure of "limited edition items"). What better way to boost conversion rates than by infusing your product pages with a little urgency? After all, if someone knows a product will be available forever, the risk of losing it is low, and there's no reason to acquire it immediately.
But if they knew what they wanted was only temporarily available or they only had a small window in which to buy it, it raises the risk of losing the product significantly. If you employ these tactics, you can expect they'll complete the checkout as soon as possible!
Some examples of urgency tactics are trigger phrases like "Only until," "Limited Edition," "Expires in," or "Only five left." You might also consider adding countdown timers when doing promotional sales or seasonal deals.
This is one reason why Kickstarter campaigns can be so successful. All of them run for a limited time, and there are a set number of slots per "reward" available for customers.
9. Automate abandoned cart emails
Sometimes a user will go through the entire checkout process only to suddenly abandon their cart. If your eCommerce host supports this feature, you can send an automated email follow-up to remind customers about their cart and the products inside it.
Build your own email marketing campaign that can entice visitors to complete their purchase. You might even include exclusive discounts or deals in your abandoned cart email conversion rate.
10. Ensure quick website loading speed
Website optimization is a big part of any conversion rate optimization program. For many site visitors, a slow-loading website is often the main reason they leave a site without purchasing. In fact, every second delay after the first 2 seconds can lead to higher bounce rates.
If your eCommerce site takes more than five seconds to load, you might want to optimize it for speed. Here are common ways to decrease your site's loading time
Optimize images and other media
Review your theme (some themes aren't optimized enough and can cause websites to load more slowly)
Optimize website code
Use a better web host provider (not all providers are created equal—a few are able to provider more resources that allow your site to load faster than with other hosts)
Those recommendations are just scratching the surface; there are many more ways to increase the speed and improve your website's performance. Think of improving site speed as an ongoing CRO process that you will need to continually evaluate. If you improve it over time, your website traffic will show their thanks by converting more frequently.
Improving conversion optimization in your online store
Whether your eCommerce site is new or has been around for decades, a higher conversion rate should be a top priority if you want to continue to generate more sales. Constantly review your analytics, don't be afraid to experiment, and keep innovating the way you do business. Be sure to implement the tactics above as a starting point for your CRO strategy, then keep tweaking then keep tweaking to continue increasing conversions on your website.
Conversion rate optimization FAQ
How do you optimize conversion rate?
Start split testing
Personalize the shopping experience for shoppers
Use simple language rather than hard-to-understand copy
Create a sense of urgency to make shoppers' take action
Understand your customer's worries and solve them
Improve website load times
How does conversion rate optimization work?
Conversion rate optimization (CRO) refers to optimizing your landing pages, paid ads, and overall online store to increase your conversion rate. The goal is to get the highest percentage of shoppers on your site to take action and complete a conversion goal.
Why is conversion rate optimization important?
Conversion rate optimization is important because it helps lower your customer acquisition costs by obtaining more revenue from site visitors and customers. Conversion optimization can lead to a higher conversion rate, an increase in revenue, more customers, and sustainable business growth.
What is a realistic conversion rate?
A realistic conversion rate differs depending on your industry. A good conversion rate for eCommerce websites is 2.86%, according to research from Invespcro.
The contents of this blog were independently prepared and are for informational purposes only. The opinions expressed are those of the author and do not necessarily reflect the views of ManyChat or any other party. Individual results may vary.