[Case Study] How Zinvo Watches Uses Curated Offerings to Drive Conversions with ManyChat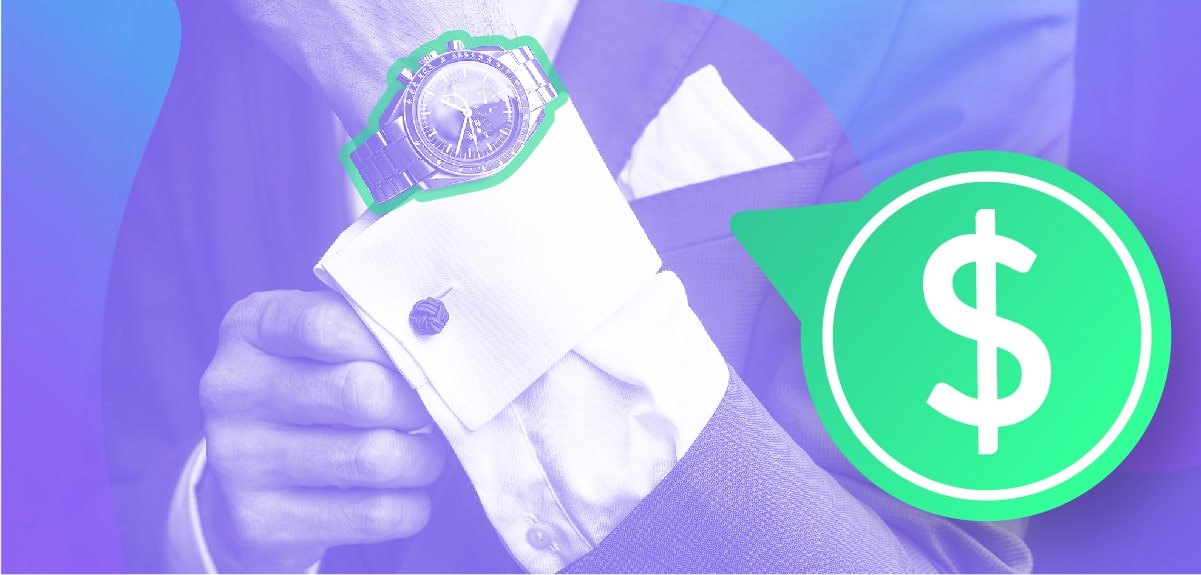 Dillon Ceglio — the founder of LogicBot, a ManyChat Agency Partner, and Messenger Marketing Expert — specializes in helping e-commerce brands understand their customers in order to drive conversions through conversations.

Digital products are the bread and butter for Dillon's agency. Messenger bots have helped his e-commerce clients learn more about their buyers, reduce customer acquisition costs, and show better ROI on their marketing campaigns. These successes attracted online retailer Zinvo Watches, who was looking to have more meaningful interactions with customers while increasing revenue.

Zinvo Watches is known worldwide as a premium timepiece maker. The company has sold over 245,000 watches in 130 countries across 118 different retailers. Each Zinvo watch is built to reflect the modern lifestyle of their target market: stylish Millennials who want to stand out without spending too much money. The company is driven by expert craftsmanship and design at an affordable price, and continues to build a community around their brand.

E-commerce retailers like Zinvo prosper by creating personalized experiences in unexpected places such as Facebook Messenger. For their campaign with LogicBot, the goal was tri-fold:

Expand its customer reach through targeted Facebook ads.
Learn more about their different audience segments.
Deliver curated offerings to assist in the customer buying journey.
Relying on his past experience in customer segmentation and personalization, Dillon helped the retailer build a profitable funnel inside Messenger that brought in leads for $.38 cents per subscriber, better segmentation practices, and a new way to empower customers.
Helping customers win when buying watches
A major shift is underway for online stores. Thanks to new technologies that provide regular, low-friction, personalized interactions, digital retailers can build more meaningful bonds with customers than ever before. Customers get a significantly better experience, and companies boost operations while lowering costs. It's a win-win.

Buying watches online can be overwhelming for buyers who have a lot of options. Combing through an uncurated set of watches can lead to frustration and customers abandoning their potential purchase.

Dillon saw an opportunity to address this problem in Zinvo's online store. They could provide a carousel of curated watches based on responses to a short quiz. These curated offerings, which incorporate customers' own insights, gave customers the reassurance and confidence they needed to make the best purchase.

In order to provide Zinvo's customers with the best recommendations, Dillon knew that he had to create a quiz to gather information and help the company offer a tailored menu of watches.

His solution was the Men's Style Guide bot flow seen below.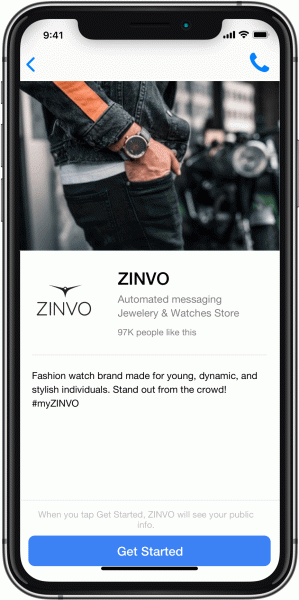 Using conditional logic, the bot recommended three curated watches at the end of each customer's quiz in Messenger. The response to these personalized recommendations was impressive. In the first couple of weeks, nearly 2,400 people engaged with the bot at a 56% quiz completion rate, which filled Zinvo's pipeline with warm leads.
Why ManyChat?
Dillon's Messenger strategy involved providing customers with the products they'd be interested in — and doing it as quickly and smoothly as possible. ManyChat was essential for a few different reasons:
Fast delivery: ManyChat's conditional logic helped Zinvo send relevant messages to subscribers, automatically suggesting a tailored menu of watches. This helped create a great user experience — something e-commerce brands cannot live without today.
Minimal friction: Everything from the quiz to product offers and personalized coupons took place inside Messenger. No app-hopping for users.
Precise execution: Customer segmentation based on ManyChat tags allowed Zinvo to better execute their campaigns. Subscribers spent less energy searching for products, which made the buying process much easier.
How LogicBot created a profitable funnel for Zinvo Watches
There are plenty of e-commerce funnels around — too many to choose from if you're the average online retailer. You can use inbound marketing funnels, Google AdWords funnels, YouTube ads, or many others. Knowing which will convert takes time and testing. Zinvo leveraged Dillon's Facebook advertising strategy to expand its customer reach and attract interested buyers to the funnel.

Customers entered the funnel from a paid ad to the Style Guide. They were asked whether they were looking for men's or women's watches.

Users then continued into Zinvo's quiz. The questions covered preferences such as styles, favorite colors, and when they wear watches.

Based on their responses, users were tagged and segmented, then sent promotional offers to encourage purchases. Dillon applied tags to users based on quiz responses to create a segmented sales funnel.

Using this process, Zinvo was actively involved in helping customers at the earliest stages of their buying journey. Customers knew they wanted a new watch, but didn't know which product to choose. Zinvo's recommendations not only delighted their customers, but made the selling process easier. The key mover here was the personalized recommendations. Customers value advice, but in the end, they want to be the ones making the final decision.
Results Round-Up
Dillon's strategy resulted in a positive feedback loop — the more data Zinvo had, the more they could make tailored offerings to their users. The more Zinvo delights its customers, the better chance these customers will return in the future. This continually feeds the company with data so they can improve segmentation, create more desirable products, and attract new customers.

Zinvo now brings in leads at a fraction of the price they did before working with Dillon; plus, they now have a loop in place that feeds them endless bits of information they can use to sustain competitive advantage.

Want to drive more conversions and sales for your online store? Get ManyChat today. It's free to start.
The contents of this blog were independently prepared and are for informational purposes only. The opinions expressed are those of the author and do not necessarily reflect the views of ManyChat or any other party. Individual results may vary.