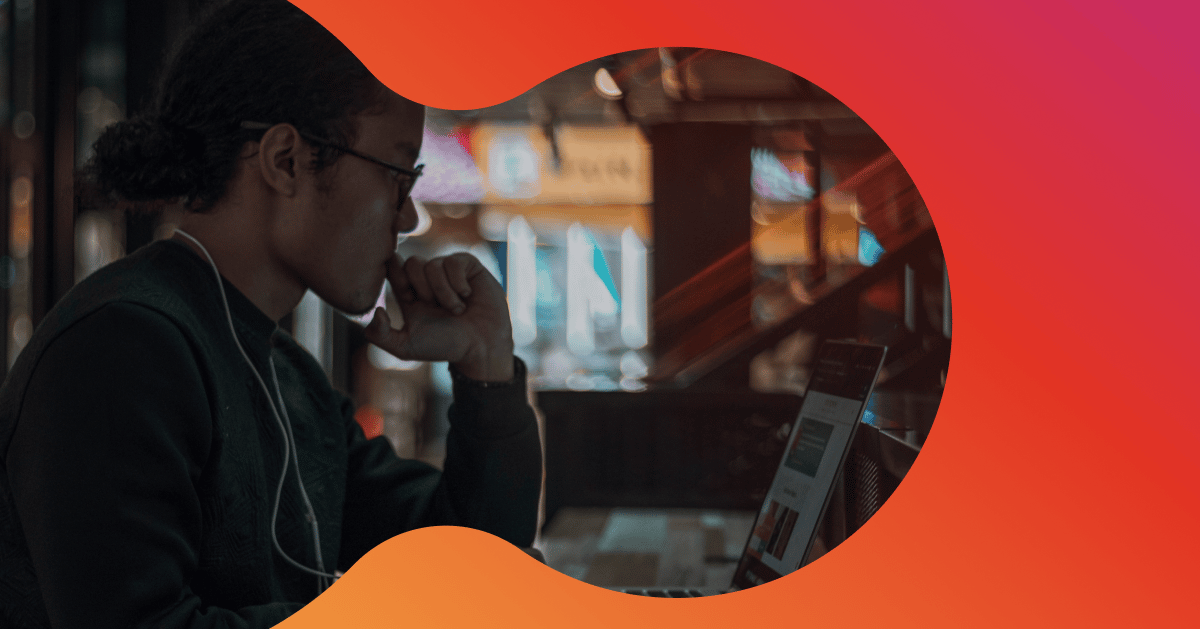 With more than a billion people using the platform every month, it'll come as no surprise to learn that Instagram usage is exploding. And these days, people aren't just using Instagram to connect with people they know, and act as an Instagram creator.
An increasing number of Instagram users are using the platform to follow, engage, and buy from brands — hence why over 25 million businesses all over the world use the social network (owned by Facebook) as part of their marketing strategy.
In a nutshell: If you're not using Instagram to promote your business, and be an Instagram creator, you're missing out. 
Want to get in on the action? Here are 15 of the best ways to promote your business on Instagram for free:
1. Set up your Instagram account properly
Before we dive into tactical Instagram promotion strategies, it's crucial to have your Instagram account optimized first. That way, anyone visiting your business's profile has a fantastic first impression (which could convince them to follow you.)
Make sure you've got an Instagram Business Account set up instead of an Instagram Creator Account. It'll give you access to advanced features like account analytics. We'll need this later. 
Then, upload your:
Profile picture: This Instagram business profile picture should match your logo to help with consistency and brand recognition. 
Instagram bio: Why should people follow your profile? Use your Instagram bio to tell them, and explain what type of content you'll be sharing. 
Website link: Instagram only allows one clickable link from the profile. Add yours here. (Top tip: Consider building a dedicated landing page just for Instagram users.) 
CTA button: What should people do when they visit your Instagram page? Give them a call to action (CTA) with something along the lines of "Book Now," "Start Order," or "Get Tickets." 
Contact information: Make it easy for potential customers to contact you. If you've chosen a "Call" CTA, enter your phone number. 
The end result for your Instagram Business Account should look something like this: 
2. Post at optimal times
If you're using Instagram to promote your business, as opposed to a creator account, you need to make sure that you're posting when your audience is online. After all, if you're posting content in the middle of the night when nobody's around to see it, you won't get the results, or positive Instagram insight, you're looking for.
Research pits the best time to post on Instagram as weekday evenings.
However, remember that optimal posting times on your Instagram business account, using your business profile, can vary quite a bit. Your audience, their daily routine, and their time zone all play a role.
The best way to find yours is to test it. So start with these guidelines and schedule content at various times of the day. Monitor what content at which time(s) gets the most engagement. You'll start to notice a pattern. Continue posting at times where your content tends to perform best.
3. Schedule your content
Consistency is key when it comes to promoting your business on Instagram, and your business page.
If someone visits your profile and sees your most recent Instagram post was two weeks ago, there's no reason for them to hit the follow button. Similarly, if their Instagram feed is overwhelmed with posts from your business, they'll be less likely to follow you.
There are various social media automation tools that'll schedule Instagram posts on your behalf including Buffer, Sprout Social, and Hootsuite.
Most of those Instagram automation platforms will use historical data to analyze your own optimal posting time, and create a queue for scheduled content to go out at those peak times.
4. Show your Instagram feed on your website
It's easy to fall into the trap of treating your Instagram profile as its own entity.
The truth is, you likely have people visiting your business's website that want to engage with your brand elsewhere, including Instagram.
Not only are those people more likely to follow your business's Instagram profile, but when they do follow you, it might only take a few posts for them to take the next step and purchase from you.
Take a look at how The Pearl Source highlights their Instagram on their eCommerce website. There's a feed for their latest posts alongside a hashtag for customers to use.
5. Use popular hashtags
The secret to Instagram marketing is to position your content in front of your target audience. A great way to do this is to include popular hashtags in your posts.
Why? Because Instagram allows its users to follow hashtags in addition to profiles. Should you use any number of hashtags that someone follows, you can appear in their News Feed even if they don't follow your Instagram profile.
Use audience intelligence tools like Sparktoro and Hashtagify to find the right hashtags for your posts. Remember to rely on trending topics (like the example below from Treats by Stephanie), and use specific hashtags that your audience is most interested in.
Once you've found the right ones, plug your hashtags either in the post's caption or as the first comment.
6. Tag your location
When uploading a new post to Instagram, you'll see an option to tag the location the photo was taken at. This is a great way for local brick-and-mortar businesses to use Instagram to build brand awareness and encourage more in-store visitors.
Inside the Instagram app, users can click locations and see a gallery of previous posts shared from there. If someone's thinking of visiting your restaurant, for example, there's a good chance they'll be browsing this page before booking.
7. Write engaging Instagram captions
Every Instagram post should have an engaging caption, regardless of whether you're posting single images, videos, or IGTV videos.
A good caption makes followers more likely to engage with the content. High Instagram engagement is a signal that your content is interesting, and, therefore, influences how high the post is placed in your other followers' feeds.
So, what makes a good caption?
The exact answer lies within your buyer persona information. Figure out which phrases your target demographic uses and replicate it.
This post from Rowen Homes, for example, uses emojis. It also directly calls out an action they want users to take (in this case, commenting on the post), which helps increase engagement.
8. Run a giveaway
Looking for a quick way to boost your Instagram follower count or increase awareness of new products?
A study by Tailwind found that Instagram giveaway posts get 3.5 times as many likes and 64 times more comments than regular content. It's no wonder why brands who use Instagram contests can increase their follower count 70% faster.
"The best tactic for promoting almost any business on Instagram, in my experience, is giveaways. Running a giveaway that aligns with your target audience interests and values generates organic and relevant account growth like nothing else.

"A recent Instagram giveaway for The Bircher Bar drew in close to 1,000 new Instagram followers, as well as hundreds of Facebook followers and email sign-ups. They are super simple to run, and often promote great networking with other brands that want to be involved!"

Darcy Ogdon-Nolan, founder and owner of The Bircher Bar
As Ogdon-Nolan explained, the people who are entering your Instagram giveaway don't stop engaging with you once the contest ends. You'll build a list of potential customers who you can continue reaching through future Instagram posts.
9. Partner with Instagram influencers
If you've been in the social media world for a while, you'll know that influencer marketing is a superb marketing tool. It works by partnering with influencers in your niche, collaborating with them, and asking them to share your brand, product, or service with their followers.
Start the process by finding Instagram influencers to partner with — tools like Upfluence show which influencers your audience is following. Then, reach out to the influencer and ask if you can work together. Example campaigns include:
Paying for a sponsored post where the influencer posts your content to their profile.
Gifting free products. If they like it, there's a chance they'll share it with their followers, which could include another Instagram influencer. (This is a great way to use Instagram for business promotion with a small budget.)
Creating influencer collections or products. While it is a big upfront investment of time and money, some companies see success in partnering with influencers for new product collections. 
Fashion company In The Style partnered with one influencer and reposted her content to their profile, which led to positive results for both The Style and the Instagram influencer. They also combined it with an Instagram giveaway to increase engagement: 
10. Repost user-generated content (UGC)
Struggling to post quality content to your Instagram account, and find positive Instagram insights? The photos you're sharing have a huge influence on whether a visitor decides to follow your business. 
However, you don't need to create all of that content yourself. You probably have previous customers already creating it for you.
To find it, look:
At Instagram photos you've been tagged in.
On the search results page for your brand name or hashtag.
Across multiple social networks.
The Tur-Shirt Company, for example, uses their Instagram business profile to repost images of customers wearing their clothing.
11. Host Instagram Live videos
With Instagram Live, any business can start a livestream for their audience. People can hop in and out any time.
Some 82% of people would rather watch a livestream than see a standard social media post. Use Instagram Live videos to promote your business (and increase your engagement rate) on the platform.
Running low on ideas? Here are few examples of fun livestreams:
Take followers behind the scenes of your business.
Host a Q&A session with your followers.
Explain the details of a new product launch.
Interview a previous customer for a case study.
Talk with an influencer in your industry.
12. Create Instagram Reels
When you post a new piece of content to your Instagram feed, it's not guaranteed that it'll be seen by everyone following your business's profile.
That's why you need to experiment with different content formats on Instagram, including Reels — repetitive video loops that are 15 seconds in length.
"Luckily for businesses, TikTok appeared on the scene. To keep up with its success, Instagram added a Reels section to its app. To incentivize people to use this new format, the algorithm is currently giving these short vertical videos a ton of organic reach.

In my experience, brands using Reels can see up to 3-5x video views compared to regular posts and stories."

Andrea Bosoni, founder of Zero to Marketing
Take a look at how People's Revolt uses Reels to grow their business's Instagram page.
13. Use Instagram Stories regularly
People aren't just using Instagram to follow posts in their News Feed. Over 500 million people use Instagram Stories, a feature where brands show vertical videos (or photos!) that appear in the top banner of a user's homepage, every day.
Make the most out of Instagram Stories by posting them regularly. Some ideas include:
Video content of behind the scenes.
Stickers and polls to increase engagement.
"Swipe up" links to direct people to a specific landing page.
Take this a step further by using Instagram Automations to send your followers personalized content. In this example, the keyword "ebook" triggers an automated Direct Message containing a link to download the e-book.
14. Monitor important metrics
Regardless of which Instagram promotion tactics you've used, it's crucial to monitor how effective your new Instagram marketing strategy is.
A great way to do this is to regularly check in with your Instagram analytics reports. Specifically the types of content and topics that get the:
Most views and impressions.
Highest engagement rate.
Highest response rate.
All of this data can be found in Instagram Insights, but if you want more insight into your social media strategy as a whole, use a professional social media analytics tool like Hootsuite Analyze or Databox.
15. Respond to conversations with Instagram Automation
Chances are, you'll start to notice an influx of conversations being started with your business on Instagram. New followers might have questions about a product you've shared, or maybe they want to check product stock before buying.
Either way, you can use Instagram Automation by ManyChat to provide real-time responses to those conversations, especially those sent in response to your Instagram Stories.
With this type of Instagram Automation, you'll save time on your social media strategy (time you can spend growing your account). Plus, your audience gets real-time responses to their questions without having to hang around and wait for a customer service agent to sign in.
Start using Instagram to promote your business
No doubt about it, Instagram is a powerful social media platform for businesses to tap into.
Use these marketing tips to start promoting your business on Instagram. Make sure your profile is well-optimized, schedule content at optimal posting times, and experiment with different content formats like IGTV, Reels, and Stories.
Grow your Instagram following and make sales with Instagram Automation by ManyChat. See if your business is eligible by applying below.
The contents of this blog were independently prepared and are for informational purposes only. The opinions expressed are those of the author and do not necessarily reflect the views of ManyChat or any other party. Individual results may vary.