Tips on How to Start a Successful Business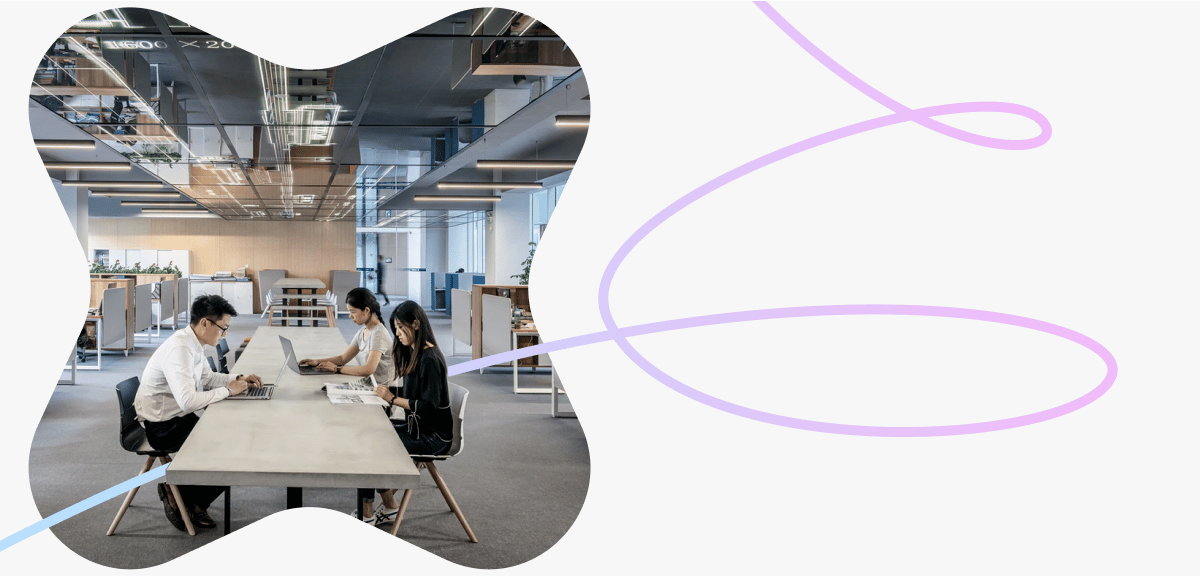 The definition of success in the business world has been altered and the world we live in today has changed…a lot. Starting your own business on a "normal" day is hard enough. Add in a pandemic like the one we're experiencing and there's a whole new level of roadblocks to overcome.
There is some good news though. There are automated solutions like Chat Marketing that can do the work for you while YOU take care of keeping your employees, family, and yourself healthy. This global crisis has forced a large number of companies to shift towards a remote lifestyle and people are looking for tools that help businesses adjust quickly and efficiently.
Before discussing what Chat Marketing is, how it can aid your business growth, and how ManyChat's products are helping create success in an uncharted marketplace, let's start with the basics.
So, you're looking to create a business. Great. Congratulations. Now what?
Be Realistic about the Statistics
The numbers don't lie. As of this month, there are 30.2 million small businesses in the United States, and 1 in 12 are likely to close this year. The good news is that 50% of these businesses are operated from home, which means they have a chance to find success despite any quarantine. If you are also homeschooling and stressing about toilet paper, you may need to take a time out and walk around the block a few times.
Who Will See Your Vision and Make the Decision
Unless your business is the first of its kind, what are YOU offering that your competitors aren't? It's important to recognize what problems your business solutions are going to solve.
Once you've identified the problems, you need to identify who is demanding these changes. Remember that your target audience extends beyond those seeking your goods and solutions to those who are making the decisions. It might take time and research to understand exactly who to target, but it's time well spent when learning how to start a successful business.
Show Me the Money, Honey
Any new venture costs money, but there are ways to lower your costs when mastering how to start a successful business. Focusing on an all-in-one integrated solution for marketing needs is going to create a successful stream of leads that can quickly be converted to customers.
As you're thinking about the best way to budget your funds, the idea of having an emergency fund is not something to overlook. In addition to natural disasters, cybersecurity attacks, and other unexpected circumstances that might arise, you need to think about what you're going to do if your business has to suddenly shut down.
Without an emergency fund, you may find yourself tapping into your 401K or personal savings to stay afloat, make payroll, and pay utilities if the unforeseen happens. Just look at the way the COVID-19 outbreak is hurting businesses, small and large, all over our globe.
Find the Right Flow to Grow your Audience
If you haven't already heard of Chat Marketing, it's time to get on board. It's quickly changing the way people connect with your company online, enabling you to connect with your audience, generate leads, and drive conversions.
Using the right communication tools, companies like ManyChat are helping businesses scale by taking innovative approaches such as implementing Messenger Marketing. This method, as outlined by our Facebook Messenger guide, gets people interested in your products or services using messenger apps like Facebook Messenger.
A business is only a business if the right end-user is identified and knows you exist. With Chat Marketing, bots are allowed to take over and that's a good thing. A very good thing.
Businesses are experts in what they do, but not necessarily in marketing. This means that most businesses can benefit from a little help during campaign launches, lead acquisitions, and funnel optimization. However, it can get expensive to hire someone to successfully build all of these marketing elements.
Chat Marketing does the work for you, based on your specifications. Here's a great free video course from ManyChat to get you up to speed.
You'll learn how to use your access to chatbots, SMS, and email marketing to grow your audience and your business. All this is done to deliver more personalized experiences to your customers.
Get a complete, step-by-step walkthrough that shows you how to build a highly engaging and effective chatbot format that answers questions, provides value, and sells your product or service.
Beat Your Competition
Staying ahead of your competitors is key. Chat Marketing is a great way to achieve this and a trend that is growing rapidly. In a few years, it will be one of the biggest marketing strategies in the world. Don't wait for your competitors to gain the advantage … give yourself a head-start by mastering this exciting new platform now!
When companies make smart moves to invest in new ideas, like Chat Marketing, they can spend more energy and focus in honing their craft, telling their story, and building lasting relationships with their customers.
Regardless of your company's size, communicating with current and prospective customers and building deeper ties will separate you from the rest. If you want to grow your business or see better ROI from your marketing efforts, now is the time to implement a successful marketing solution. A solution like Chat Marketing. 
Planning ahead will put you ahead of the competition. Here are some ideas to keep you going as the other companies start running out of gas.
Construct an elaborate journey for your customer
Go multi-channel
Develop and execute fully functional and strategic chat marketing campaigns
Build an engaging chatbot
How do you accomplish this wishlist? By using ManyChat's Facebook Messenger resources.
Identify Roadblocks Early to Ensure a Smoother Ride
Every business will face obstacles as it gets started. If you are experiencing any of the barriers listed below, then you need a marketing method that is quick, easy, and affordable.
Decreasing click-through rates
Slow customer service response times
Low conversion rates
No multi-channel marketing approach
High customer churn
Little brand awareness
The Good News
Starting a business doesn't need to be a scary endeavor and having the right tools can definitely put you on the road to success. Here are a few things to keep in mind.
There is a way to build a highly engaging and effective chatbot that answers questions, provides value, and improves the odds of a sale
It's possible to build a Messenger Marketing sequence that delivers a satisfying user experience that's personalized to each subscriber
Communication is key. Effective communication with your audience allows you to provide them with 1-on-1 personalized experiences
It will also keep you informed about the advantages and disadvantages of your past marketing efforts so you know where to improve.
Know Your Goals and Achieve Them
Whether it's selling products, sending coupon codes, remarketing to previous visitors, qualifying leads, or showing potential customers your menu and making reservations, understanding what your business needs to succeed is crucial.
Once these needs are identified, you must quickly discover solutions that are easy to implement. However, understanding what platforms your audience is using will allow you to implement these solutions in the right place. Understanding which platforms your audience is on is one of the most important social marketing media tips when you're thinking about how to promote your business.
The statistics are astounding when it comes to the people using messaging apps. Facebook Messenger is the most popular messaging platform in the United States with 107.87 million users. This platform provides a great marketing opportunity that lets you achieve your goal while giving your customers the best possible journey.
Imagine being able to easily customize products shown to your customers. Then being able to send coupon codes to those who perhaps need a little nudge in order to complete the purchase. No need to imagine this scenario since it's possible using ManyChat's Messenger Marketing program.
What's cool about ManyChat is that it can also qualify your leads, saving you time and money. Your potential customers can ask questions, provide contact information, and schedule an appointment all inside of their Facebook Messenger screen.
Building a business is easy, fun, and stress-free… said no one ever. Luckily, there are tools and platforms for you to access that will allow you to take command and guide you along the way to success.
There will definitely be some bumps along the way, but any good venture has them. The important thing is to keep your eye on the prize and power through any difficulties. It's especially through the difficult times that it pays off to utilize all the tools at your disposal. Arm yourself with the right team, tools, and support so that you can improve your chances of making your business flourish.
Bring more customers to your business, sell them exactly what they need, and track what's working with ManyChat.
The contents of this blog were independently prepared and are for informational purposes only. The opinions expressed are those of the author and do not necessarily reflect the views of ManyChat or any other party. Individual results may vary.