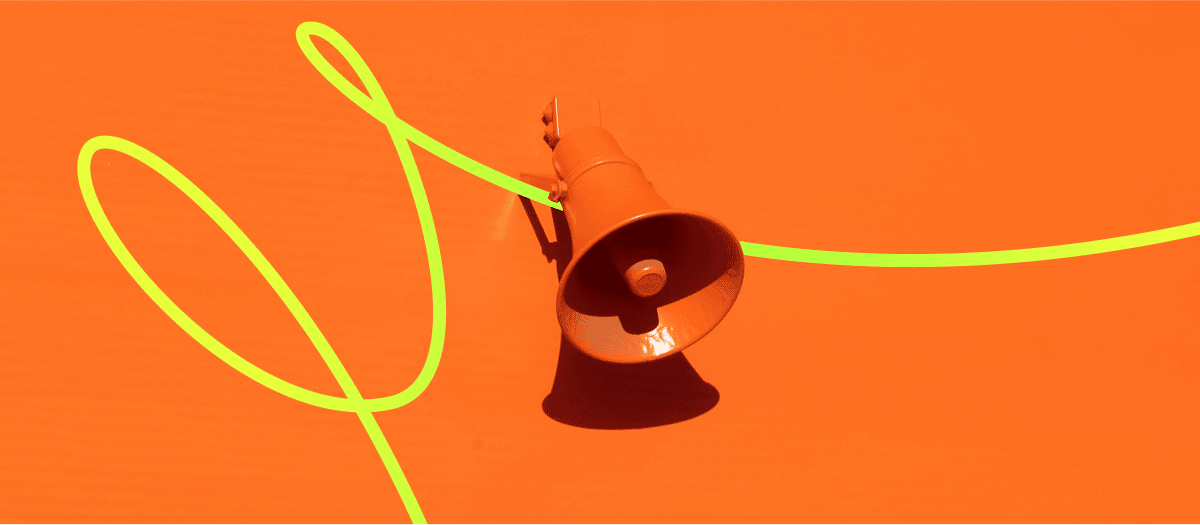 Your marketing strategy should allow you to "work smarter and not harder," with the goal of raking a passive income while devoting valuable time for your current customers or clients.
Making money through your blog sounds great, doesn't it? Getting paid for product reviews isn't as far fetched as you may think.
It is possible to generate an income that almost makes itself — and doesn't take too much time out of your day.
Enter Affiliate Marketing.
Note: Some of ManyChat's interface and information has changed. We're working hard at updating this content. Please stay tuned!
What Is Affiliate Marketing?
Affiliate Marketing is the process of earning a commission by promoting another company's products or services.
Let's just add here that this isn't multi-level marketing.
Instead, affiliate marketers receive a commission for driving their high-volume site or social media traffic to the product pages of the brands they work with.
For example, let's say you have a social media page about the different types of coffees found around the world. If your page is popular and you have a lot of subscribers in your ManyChat dashboard, you can monetize your popular coffee pages by joining affiliate programs.
Hypothetically, you could join the Venezuelan Coffee Company affiliate program. If you (subtly) market their products to your audience, and they use your specially-derived affiliate links to purchase products from the Venezuelan Coffee Company, then you'll receive a slice of the revenue of each order placed by customers that used your links.
This is only one example. The truth is there are many Affiliate Marketing strategies and scenarios which we'll explore further.
How Does Affiliate Marketing Work?
Now that we have a definition and an example, let's look behind the scenes of Affiliate Marketing and examine its inner-workings a bit further.
Three parties must be involved to qualify the partnership as Affiliate Marketing:
Seller or product creator (those that provide the product)
Affiliate or advertiser (the party that tests and reviews the product)
Consumer (those that buy the product after reading the affiliate's review)
Let's paint a clear scenario of how Affiliate Marketing can play out:
Party A, an athletic-wear brand, uses its affiliate program to offer its members 25% off of full-priced products. Affiliates are chosen through a simple application process and then given access to the affiliate program.
Party B, the owner of a local gym and renowned wellness blogger, applies to the Party A affiliate program and is accepted. She orders a new athletic outfit and models the benefits of the product on her blog and social media accounts. When readers of her blog, members of her gym, and social followers purchase said products using her link or personalized discount code, she gets a portion of the sales.
Party C, the customer, receives their product, happy with their purchase. The goal is for this final step to continue the cycle for parties A and B … when the consumer leaves a positive review directly on the athletic wear website or the gym's social media account. And down the line, the consumer could join the brand's affiliate program, as well.
This mutually beneficial dynamic among all parties means that the athletic-wear brand, gym owner, and consumer all end up gaining something. The gains aren't just financial;there are other advantages. For example, Party A and Party B both receive new followers and exposure to their brands and/or services.
Now, imagine that example on a larger scale. If 75 people buy product from the gym owner through her blog, she may be able to advertise more products for the company, which could earn her a higher commission.
The Most Common Affiliate Marketing Programs
There are few ways to start your Affiliate Marketing programs. Here are the most common:
Influencers
Influencers have a great advantage when it comes to Affiliate Marketing — they're already equipped with a large following on social media. With the target audience in the palm of their hand, posting affiliate links is as easy as a touch of their Instagram app. Of course, more thought does go into it, but influencers are literally making money anytime and anywhere because of the various channels they use.
Bloggers
With an expertise in SEO, bloggers are able to write reviews on products, and then have those reviews generate organic traffic. Those reviews can help the buyer make a decision to drive a sale.
Like influencers, successful bloggers come with an active audience and are able to convey the success of the product they've tried while remaining true to their own brand and tone to maintain audience trust. Bloggers also have the ability to explain their reviews in more detail, can hyperlink to information helpful to the purchasing process, and they have more in-depth interactions with their readers.
Email Lists
Creating an email campaign that works well can lead to an impressive Affiliate Marketing strategy. Embedding links to the products and social media can quickly result in sales because you have your audience right then and there click on the URL to make a purchase.
Offering as much specificity as possible in your affiliate-based emails is the way to go (i.e. "Click here for the 2020 release of the canvas tote in orange or here to design your own option").
Microsites
Sounds cute, right? A microsite is a tool that companies use to bring customers to a specific product or service. They are separate from the corporate website and are usually a temporary venture from a normal business. For example, a company may have a microsite for holiday products, a special initiative, or a mega sale. You can encourage your affiliates to direct traffic to these sites.
Large Media Websites
Big businesses, big production, and big websites. Companies use big names to generate a continuous flow of high traffic. Customers are directed to affiliate links via banners and advertisements. You've probably seen these ads a thousand times. These advertisements are ultra-optimized to your search history and interests.
Who Practices Affiliate Marketing?
Honestly, anyone can implement Affiliate Marketing into their marketing strategy.
If you're focusing on a specific initiative and want to create content around it, you can get into Affiliate Marketing and monetize your content. Note: You'll each affiliate program have different criteria, so you'll need to make sure you fit into that in order to be accepted into that company's program.
How to Use Affiliate Marketing to Find Success
The term "passive income" often comes up when discussing an Affiliate Marketing strategy. Reaping the benefits of earning a passive income may sound easy, but winning this type of business does require hard work and dedication.
Most of all, Affiliate Marketing requires a good strategy. Here are some rules to live by when implementing your Affiliate Marketing strategy:
Choose Wisely
Both the seller and the advertiser need to be cautious when entering a partnership. Sellers need an affiliate that has a decent following, is not representing too many products, and is on-brand with the seller's product. If you are an affiliate, it's important to partner with a company that offers you fair compensation, employs excellent customer care practices, and carries products that you personally believe in.
Be Subtle
It's important to remember that Affiliate Marketing is a bit different from traditional marketing in its disruptive and "in your face" approach, whereas Affiliate Marketing allows your audience to choose to read your content and the value it provides to them. If your Affiliate Marketing strategy becomes too top-heavy, you risk driving away your content viewers (who are the entire backbone of your Affiliate Marketing business in the first place).
Consider the 80/20 rule, in which 80%of your content is rich and valuable to your audience members and 20% is lightly promotional.
Be Available
It's not only wise to choose carefully, but you also need to be available during the duration of your working relationship. Both parties need to have an accessible means of communication regarding the affiliate process. Sellers and advertisers should have contact forms on their websites that specify the program guidelines and expectations.
Using the flow builder in your ManyChat dashboard to build a sequence that nurtures specific customer interactions enables you to remain "available" — even when you're not.
Be Consistent
Review a product with pride. It's one thing to say something was great. It's another thing to articulate why you love the product. Answer questions like, "Was the product as described?" and "If you hadn't bought this product, would you have been able to find an alternative of equal quality?" Crack down on your SEO skills and don't forget to include photos or videos of you using the product.
Track Your Affiliate Traffic
Keep an eye out on your traffic sources. Are most readers engaging with your blog posts directly or finding your blog via a search engine? See what trends you notice and keep up to date on algorithms for your chosen platforms.
You can track your analytics easily with ManyChat by enabling conversion tracking.
Key Takeaways
Creating your Affiliate Marketing strategy doesn't have to be hard. Simply think of brands you and your audience would gel with. Think hard about what your particular Affiliate Marketing strategy should look like. Make a list of the brands you trust and see if they have an affiliate program. Is your blog social-justice oriented and eager for a call to action?
Every audience is different and every blog is unique. Trust your gut, hone your skills, and have fun as you go!
Interested in ManyChat's affiliate program?