How to Add Videos to Instagram (+ Tips)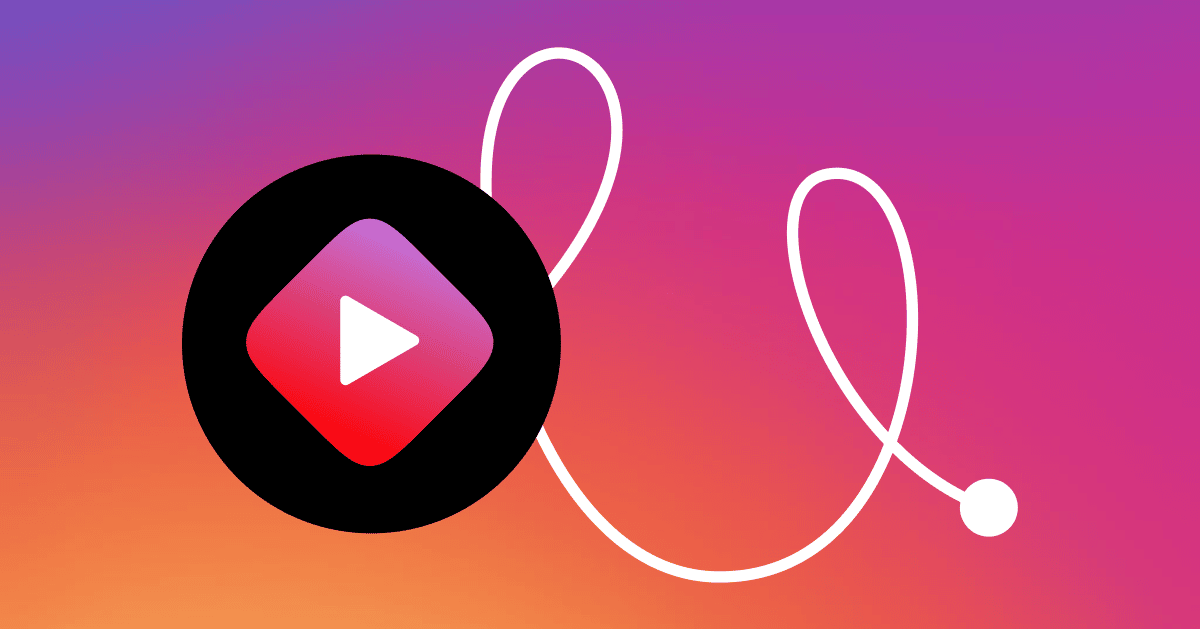 Instagram is one of the most popular social media platforms, boasting over 2 billion monthly active users. Furthermore, 90% of Instagram users follow a business, making it a great place to build your brand.
However, posting the occasional photo isn't enough to generate the engagement you'll need to be successful on the platform. Instagram recommends mixing up your content format to reach as many people as possible, which means you'll need to post videos too.
This guide will teach you how to upload videos to Instagram for each type of post you can include them in: feed, Stories, and Reels. (Note: IGTV videos and feed videos have been consolidated into a new "Instagram TV" tab.) After that, you'll learn some Instagram video best practices.
How to upload videos to Instagram
Uploading videos to Instagram requires a slightly different process from using the Instagram app's built-in camera feature. For starters, you're not recording on the fly. While broadcasting live is a great idea for spontaneity, it's also harder to plan and keep consistent.

It's a good idea to record videos in advance so you can schedule your posts and use third-party apps for video editing.
With that in mind, let's jump into uploading feed videos.
Feed
Due to recent changes mentioned earlier, the Instagram feed is where all standard videos now live no matter the video length (R.I.P IGTV). However, Instagram now includes the TV tab on profiles. This tab is where IGTV-specific videos used to be but now includes all feed video posts. So how do you add to these TV videos?
Open Instagram and click the Create icon (+ symbol in a box) at the top of the screen on either on the home page or on your profile.

From the dropdown menu, choose Post. From there, you'll see your phone's camera roll (iPhone) or photo library (Android). Choose the video you want to upload and hit Next.

After selecting your video, you can choose a filter, trim the video, and turn the original sound off (though including sound is recommended).

On the last screen, you'll have the option to write a caption as well as adjust technical settings. One setting allows you to add a geotag, which is a great way to connect with local followers and potential customers.

If you're including sponsored content or otherwise paid partnership in the video, you'll also need to go into the Advanced settings area and toggle the Add paid partnership label option.


Once you're finished with the settings, all you need is to press the blue Share button at the bottom of the screen.
Pretty simple right? Since the removal of IGTV, feed videos can now be up to 60 minutes long (or 3.6GB in size, whichever maximum you hit first). This format is best for showcasing higher-production videos, expert interviews, or other in-depth content.
Stories
Next up: Instagram Stories. Story videos have been a staple feature on the app since launched in 2016. This particular format is well-suited for spontaneous content, but these videos can also be scheduled in advance with the right app or via the Facebook Business Suite.
Here's the tutorial for uploading pre-recorded videos on the app instead of recording and posting immediately:
On the Instagram app, go to the same Create icon (+) at the top of the screen. From the dropdown, this time choose Story. Note: you can also click on your profile picture in the top left where it says Your story to add a new one.


When you go to create a Story, Instagram sends you straight to your media library to choose a video. However, in the bottom left of the Story creation screen you'll see a small square with your last camera roll image in it. Click on that box and you'll see your photo library again.


Choose the video you'd like to upload to your Story and you'll get to the editing screen. Here you can tag people and add extras like stickers, text, and a paid partnership label.

Once you've finished your edits, you can press the arrow symbol on the bottom right to choose if you want to share the story with the public, your "Close friends" group, or through a private message. After deciding who to share it with, press the blue Share button, and you're done!

Stories make for highly interactive posts, and they're a fun way to create lead magnets and collect emails (if done right).
Reels
Last up is Instagram Reels (Instagram's attempt to compete with TikTok's popularity that also happen to be a super-effective way to drive leads for your business.) As the newest video-based feature on the app, they currently occupy the center icon on the home page. Like the other video features, Reels can be recorded directly in the app or you can upload a video clip from your camera roll.
What differentiates Reels from the standard video is that they're limited to 60-second clips, but you can also add effects and new audio. Here's how to upload to Reels:
As before, go to the Create symbol in the top right corner and select Reel.


From there, you'll encounter the same box with your previous camera roll image in the bottom left corner as you did with the Stories editor. Click that box to bring up your camera library.


Find the video you want to use as a Reel and click on it. You'll be brought back to the same editing window because you can add multiple videos (as long as the total is 60 seconds or shorter). To move on, click on Preview.


In the preview screen, you'll see options similar to those with Stories. However, you have a few new ones to choose from, audio and voiceover. Once you've made the edits you'd like, click Next.


On the final screen you can add your caption and location, tag people, change the Reel cover, and rename the audio (which you can only do once). After finishing the technical settings, press the blue Share button, and you've created your Reel!
Side note: in case you're wondering why Instagram Live isn't featured on this list (despite being a video format), it's because you can't upload pre-recorded videos, which is what this guide focuses on. But if you're interested in learning more about Instagram Live, check out the post below.
Read: 9 Cool Things You Can Do With Automation for Instagram Live
Best practices and tips for Instagram videos
As you've seen from the tutorials, uploading videos to Instagram is simple. However, that doesn't mean you'll be immune to making easy mistakes with them.
There are plenty of tips online for making the best and most effectiveInstagram videos, but here are the best three to keep in mind.
Use the right formatting and compression
A critical thing to remember about Instagram videos is that each feature has its own formatting requirements and video compression needs.
For example, the best aspect ratio to use for Stories and Reels is 9:16. Portrait videos fill up the screen on mobile,whereas if you use a landscape video, your Story or Reel will only take up a small part of the screen and Instagram will blur the rest:
Feed videos can follow the same 9:16 ratio—which means the video will fill up a screen when viewed in the TV tab. But you can also use a 1:1 ratio to get the best results in the main Instagram feed.
When it comes to compression, if you've got a long video you want to upload to your TV tab, you should try to compress the video to decrease the file size, but make sure to maintain the quality. It's a delicate balance.
Use both sound and captions
According to the Instagram Creator's account, 60% of people listen to Stories with the sound on. This means that 40% of viewers watch without sound (whether because they're hearing impaired or have other barriers, like being in a public place without headphones).
Ensuring your content is accessible to a wider audience is reason enough to include both sound and captions. But to get better results, consider using Trending Songs on Reels—including trending audio can mean a difference of millions of views.
Adding captions is also another reason to upload pre-recorded, edited videos instead of recording them within the app.
Grab attention in the first 3 seconds
The final tip is to make sure you're trying to grab the viewer's attention within the first three seconds of the video. Any more than that and you risk people skipping your video in favor of the next one.
Methods of grabbing your audience's attention can differ between topics — do you want to entertain, educate, or promote?
For entertainment-based videos, a common strategy that works well is adding a text caption at the start saying "wait for it", like this one:
This encourages people to watch until the end of the video to see the results. However, another method you see in the above example and with different formats is using text in the first few seconds that explains what the video is about.
Adding this explanatory text helps stop people from being frustrated at trying to guess, and consequently skipping before giving your video a shot.
Use Instagram to start building an audience and making money
Mixing up your Instagram posts with video content helps increase your reach across the app since there are more places for you to be discovered (beyond using hashtags).
But to get that better reach and engagement you'll need to make sure you're using the right video formatting, sounds, captions, as well as using effective hooks to keep people watching your videos.

From building an audience with your content, you can start to use your Instagram account to drive leads and sales for your business with the help of Instagram Automation by ManyChat.
Nurture relationships with followers with Instagram Automation by ManyChat.
The contents of this blog were independently prepared and are for informational purposes only. The opinions expressed are those of the author and do not necessarily reflect the views of ManyChat or any other party. Individual results may vary.