Tips for Influencers to Create the Best Instagram Lead Magnet and Collect Emails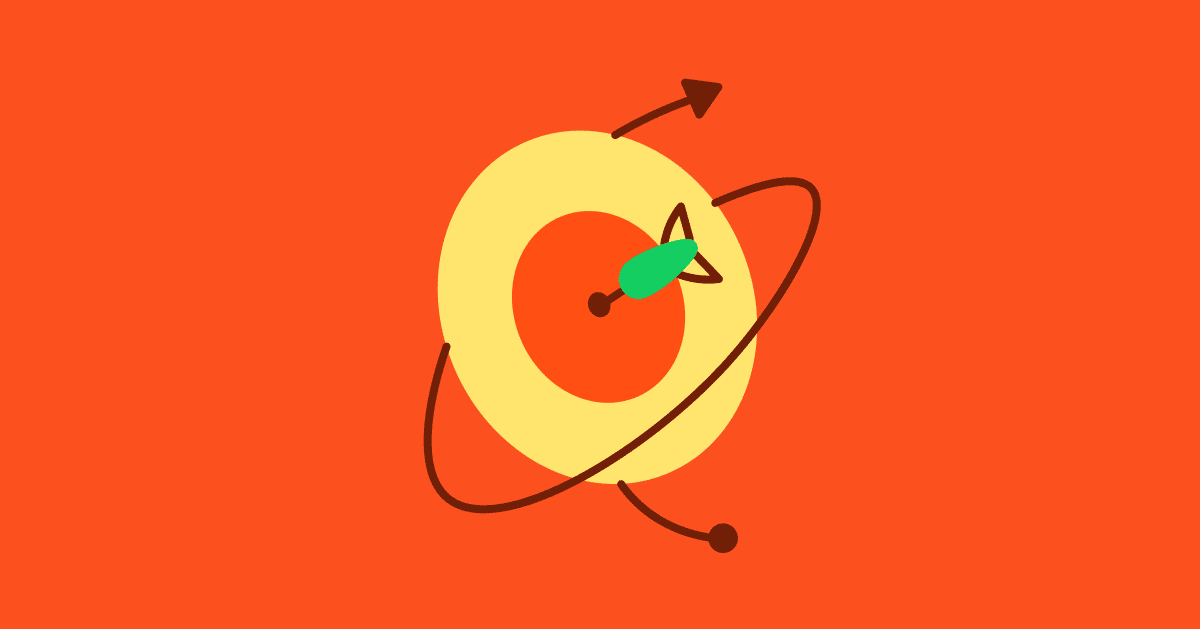 A lead magnet is something of value (e.g., a free trial, ebook, whitepaper, consultation, etc.) brands offer potential customers in exchange for their contact information. According to Statista, 60% of small-to-medium-sized businesses said lead magnets were an effective marketing strategy.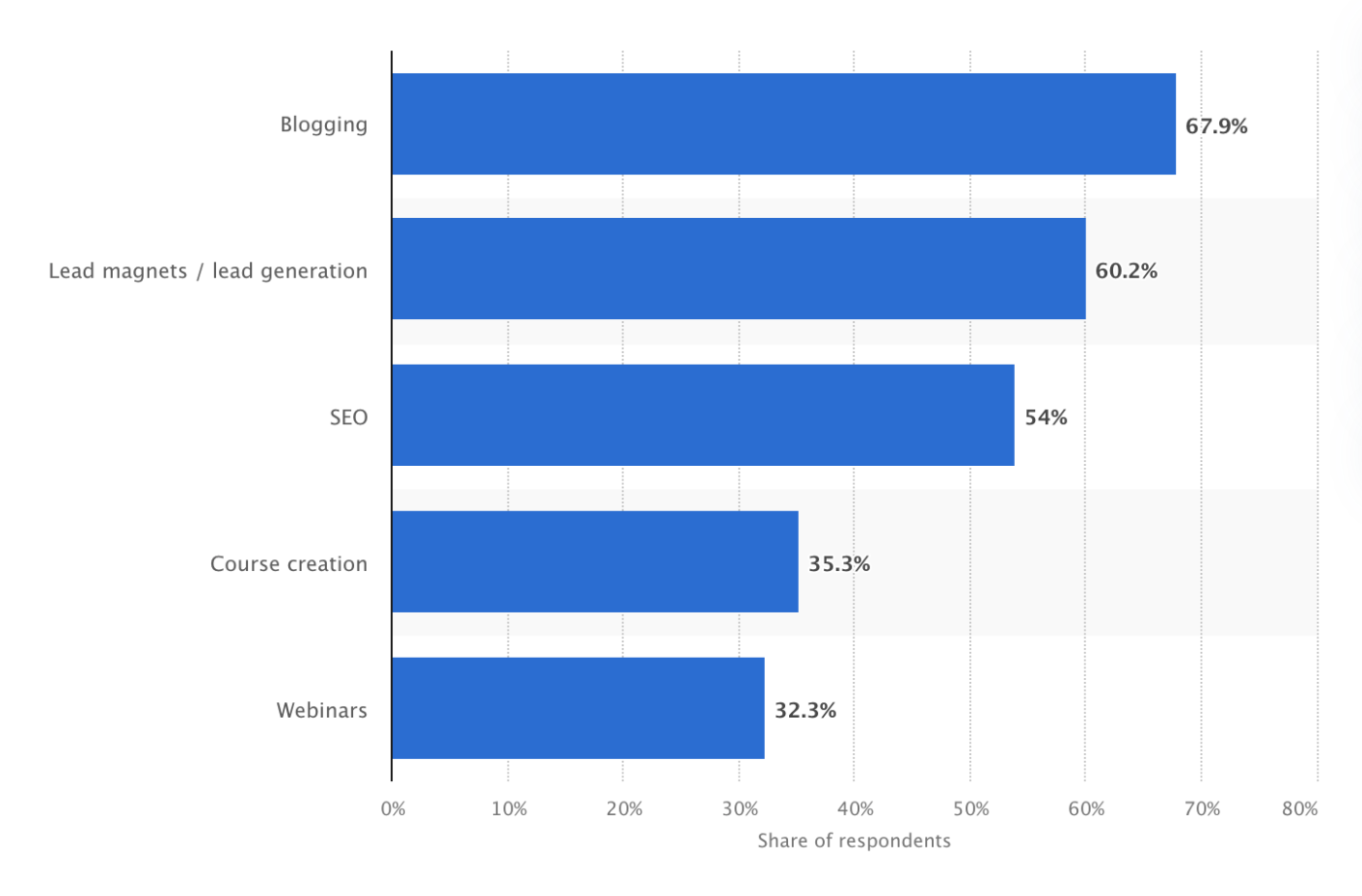 Lead magnets move potential customers towards making a purchase in two ways: by providing the consumer with a taste of the brand and giving the brand the option to send interested parties targeted content.
In this article, we'll explore what makes a successful lead magnet, provide some ideas for promoting lead magnets on Instagram, and share how ManyChat can help turbocharge your efforts.
Features of a successful lead magnet
The lead magnet that will work for your business needs to be relevant to your customers and satisfy a need. Generally speaking, your lead magnet should:
Promote your business
Demonstrate your expertise
Be something your audience cares about
Solve a problem or give your audience something of value
Be free for the end-user
Lead magnet ideas
Now that you know what a lead magnet is and the elements it needs to achieve your goals, let's look at some ideas. You may find one that you can use for your business!
Calendar
Planners love a good calendar, especially one that's tailored to their needs. The calendar you offer could be one for workouts, a moon cycle, marketing content…anything that makes sense for your brand. Take a look at our real examples of Instagram content calendars and maybe you'll be inspired to create one as a lead magnet.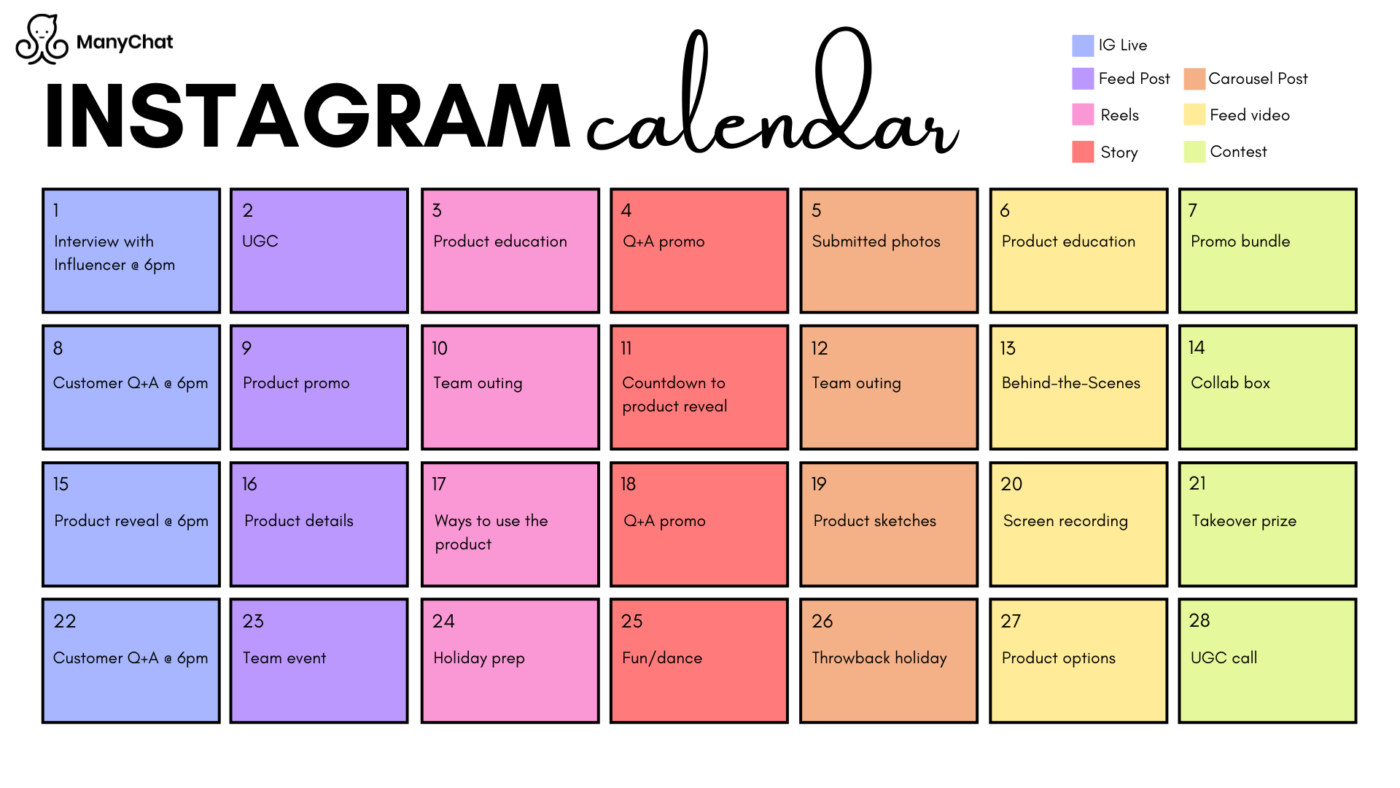 Calculator
Create a branded calculator that does something specific, such as calculating taxes or the significance of A/B tests.
Checklist
Checklists are often a win because they're easy to create and consume, plus they're useful. Create a checklist that makes sense for your brand, e.g., packing, shopping, search engine optimization, digital accessibility, etc.
Generator
Help people come up with titles for a blog post with a blog title generator! Or provide a topic generator, a fiction novel character generator…get creative with it.
Giveaway
Offer a relevant prize and encourage users to earn additional chances to win by sharing about the contest (through tagging friends on social media, for example). Instagram DM Automation by Manychat can help run and manage your giveaway.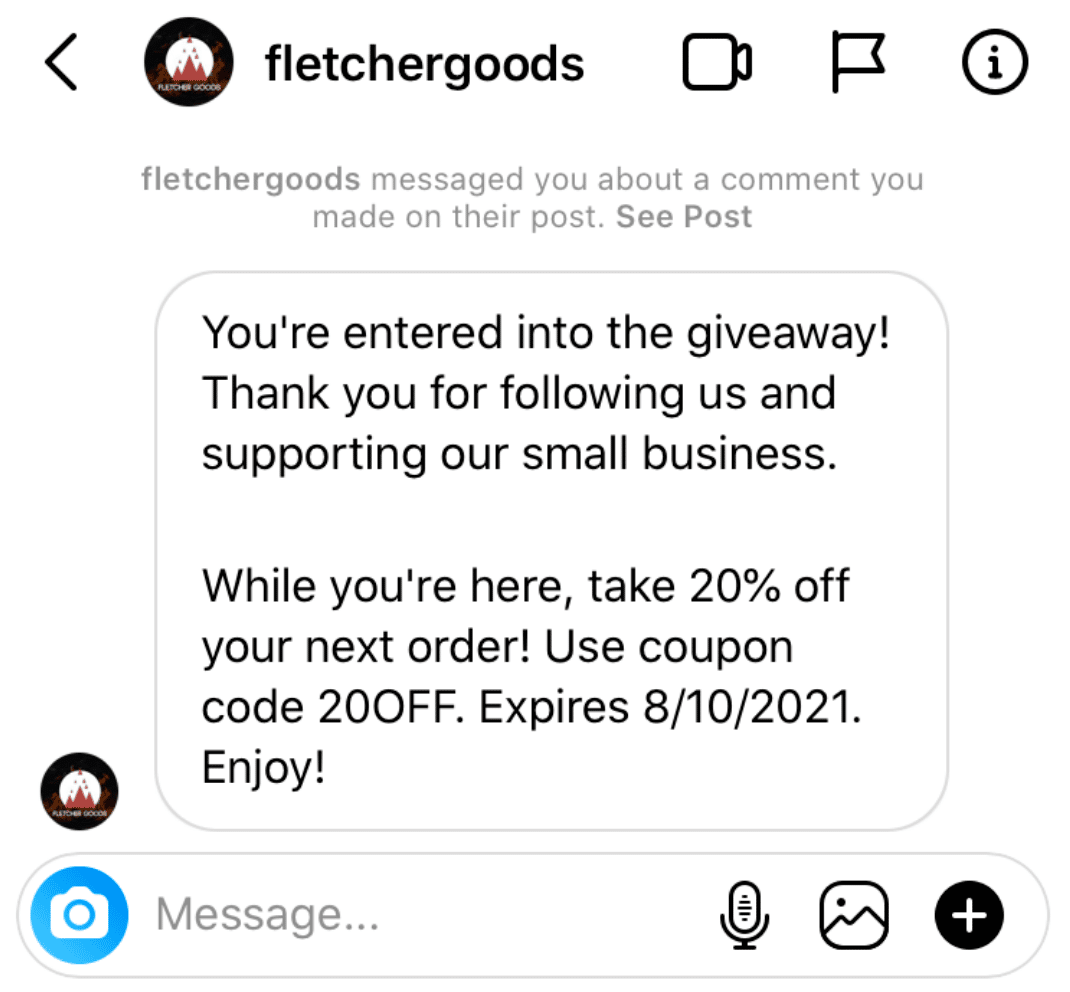 Quiz
You can offer a quiz on just about any subject and then provide the quiz results in exchange for contact information. Try using ManyChat to create an automated lead magnet quiz.
Recipes
If it makes sense for your brand, offer downloadable recipes for users. These could be seasonal, specific to a particular diet, or just for fun.
Report
Data lovers and likely anyone who works at a B2B organization would be interested in a report, whitepaper, or a case study.
Sample
Who doesn't love a free sample? A book chapter, audio clip, or a limited-time trial will give users a taste of your product and leave them wanting more.
Template
Offer a free design template, content template (such as a resume outline), or in our case, a Flow template. Like a free sample, templates are a great way to give the user a taste of your product and help them use it.
Tickets
Offer free tickets to an event (bonus points if your company is hosting it). If it's an in-person event, you could target the messaging to those who live locally.
Tutorial
Create a video or a PDF that shows the user how to do something step by step.
Webinar
Webinars are great lead magnets since they're scheduled at specific times and create a sense of urgency.
You can use social media to promote any of these lead magnets. Even better: If you use Instagram, you can take advantage of ManyChat's Instagram Automation capabilities to assist with marketing, engagement, and collecting information.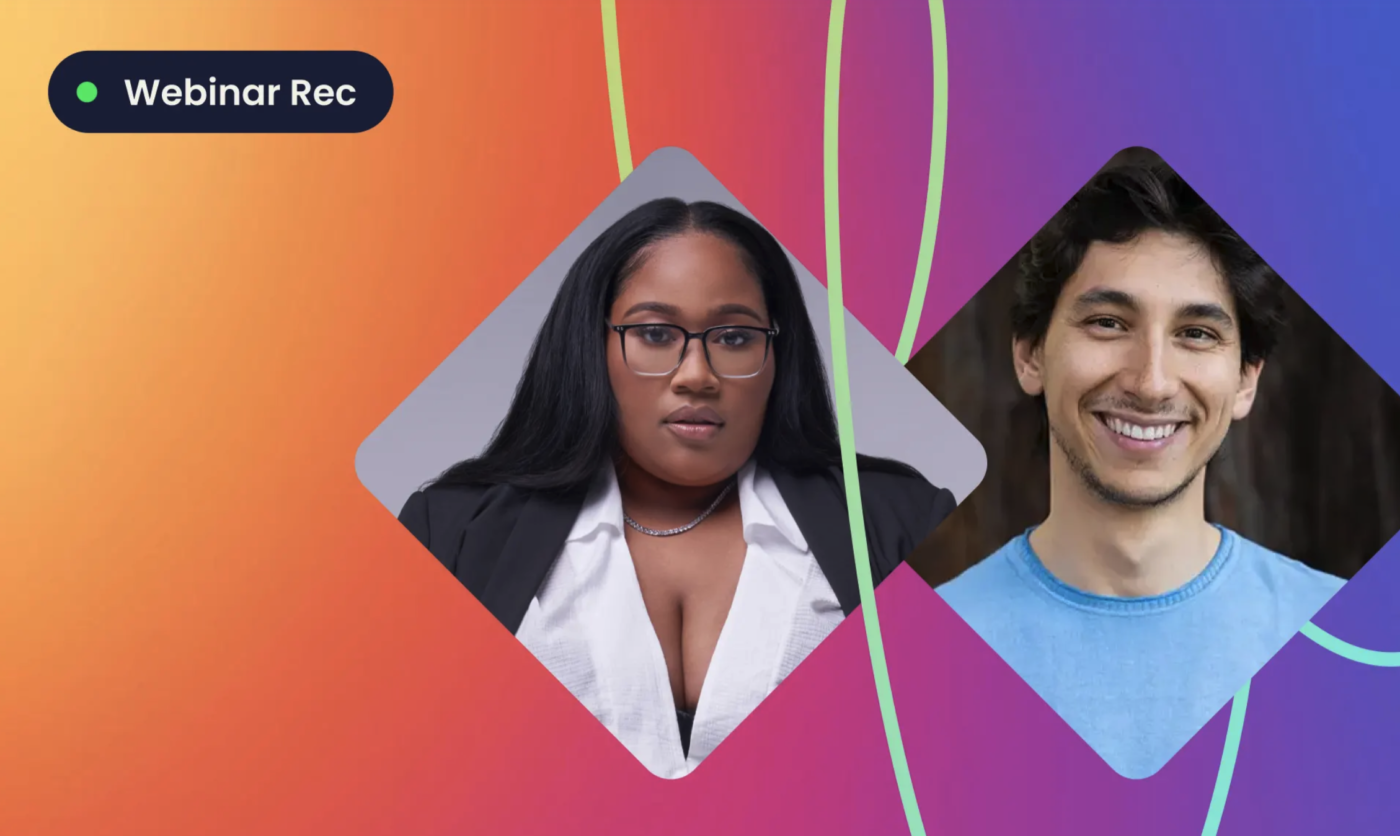 How to use Instagram Automation by ManyChat for your lead magnet
Instagram Automation by ManyChat has several features that encourage your social media audience to interact with your brand, including Comments Automation and the Story Reply Trigger. When users engage, Instagram Automation stores all of their information in ManyChat's CRM for future communications.
Here's a rundown on what you can do with Instagram Automation to help make your lead magnet more successful:
Automate your Instagram DM's
Instagram offers customers the ability to contact you directly via Instagram DM's so shoppers don't have to leave the platform to reach out to your brand.
Instagram DM Automation is one solution for maintaining high-quality customer chats on social media (our tools work with Facebook, too). You can use DM Automation to assist with your lead magnet—anyone who sends you a message will receive an automated response prewritten by you. This message also kicks off a Flow you create, which is one way you can direct an Instagram follower to your lead magnet.
Comments automation
Instagram Automation helps support more than just lead magnets; it also boosts other social media engagement efforts, like giveaways and contests. This is where ManyChat's Comments Automation for Instagram can be particularly useful. When someone comments on your Instagram post about the giveaway, they'll be entered into the contest. Then Instagram Automation will trigger a DM that provides relevant details, such as prizes and how to gain more entries.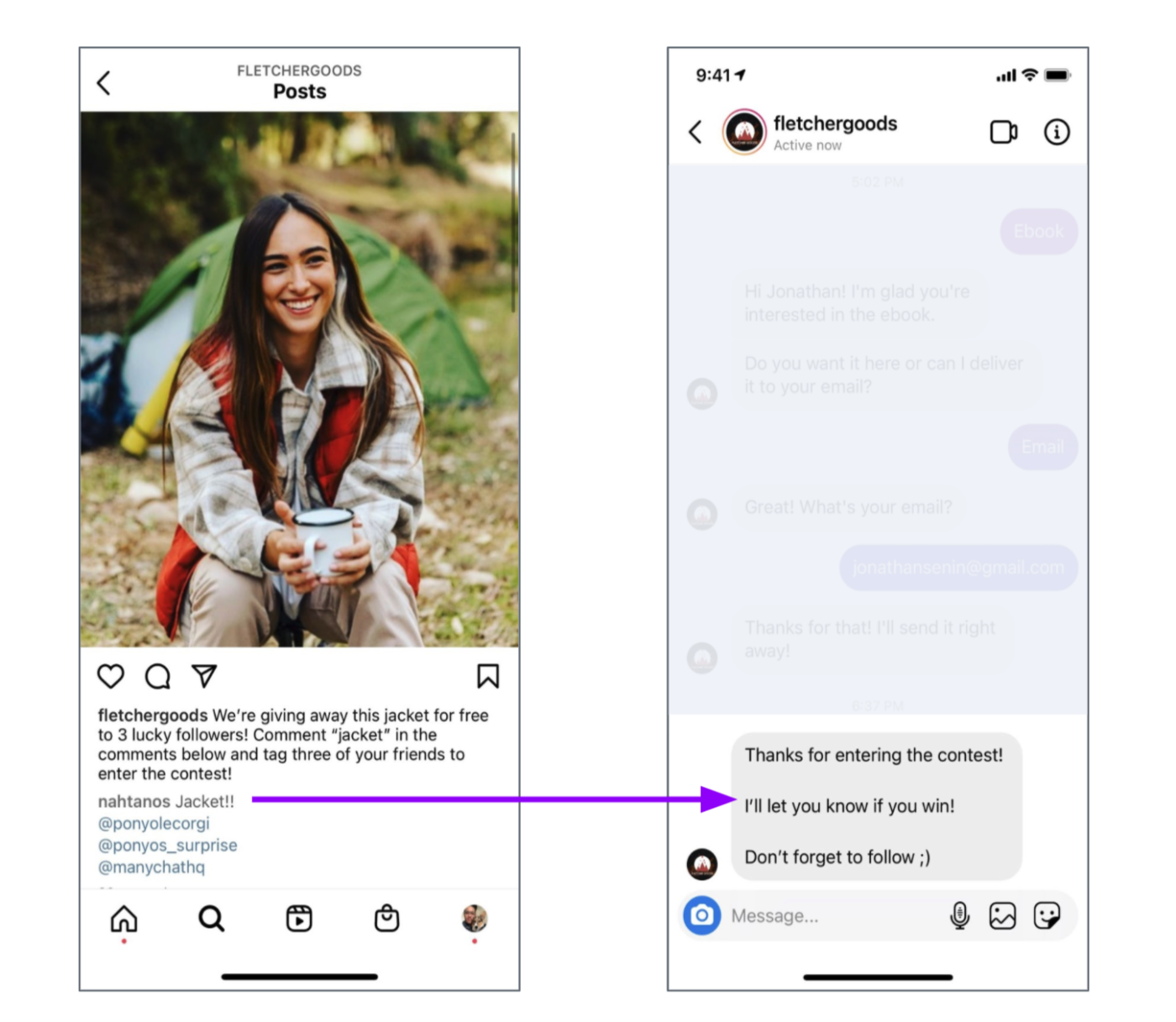 Encouraging Instagram followers to comment on your posts and DM you are also ways to increase your Instagram engagement, which helps boost your profile's appeal to the Instagram algorithm.
Keywords
Using the Keywords in Instagram Stories or the Comments Growth Tool can trigger automated messages when followers include a specific word or a phrase in a DM or comment. As soon as they use this word, they enter a chatbot flow that asks them for their contact information in exchange for a freebie, entrance to a contest, or to receive promotional emails.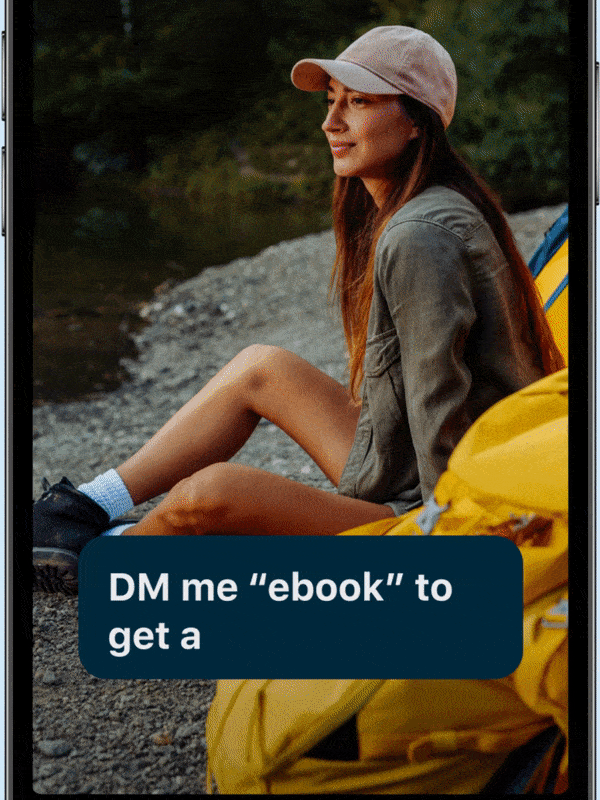 For example, if you've set up Instagram Automation using Keywords (such as the word "Win"), you can publish an Instagram Story and tell followers to reply to the Story with "Win" to enter the giveaway.
Story Mentions trigger
Another way you can use Instagram Automation tools to assist with a lead magnet is through our Story Mentions trigger. When someone—it can be any Instagram user—tags your Instagram account in a Story, you can send an automated thank you message or begin an entire conversation. Deploying a response acknowledges Instagram followers and customers who share your content; when they do so, it increases brand awareness since their followers see it and may also follow you as a result.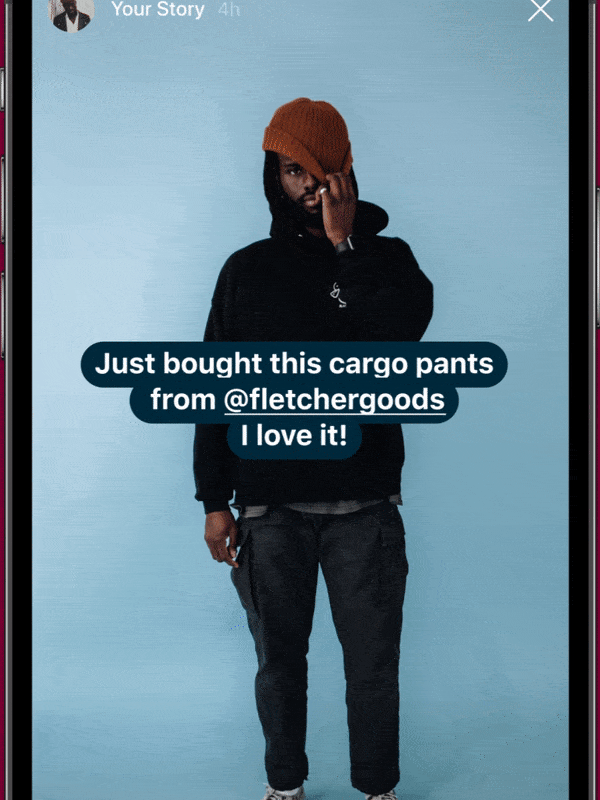 Engaging with potential and current customers and capturing their contact information allows you to follow up with them through other channels (e.g., other social media platforms, email, SMS, etc.) and can serve in lieu of a lead magnet, or you can send them to the gated content they've unlocked.
Regardless of how you decide to use the info when you capture someone's email address and phone number our CRM stores their info for easy follow-ups.
Wrap-up
No matter what type of lead magnet you choose for your business, you can utilize automation to amplify your digital marketing efforts on Instagram and Facebook. With automation, you'll be able to effortlessly see more engagement with your Instagram account; this will lead more users to your gated content and increase lead generation!
Ready to use Instagram DM Automation by ManyChat to generate more qualified leads?
The contents of this blog were independently prepared and are for informational purposes only. The opinions expressed are those of the author and do not necessarily reflect the views of ManyChat or any other party. Individual results may vary.