How to Meet the Demands of Holiday Season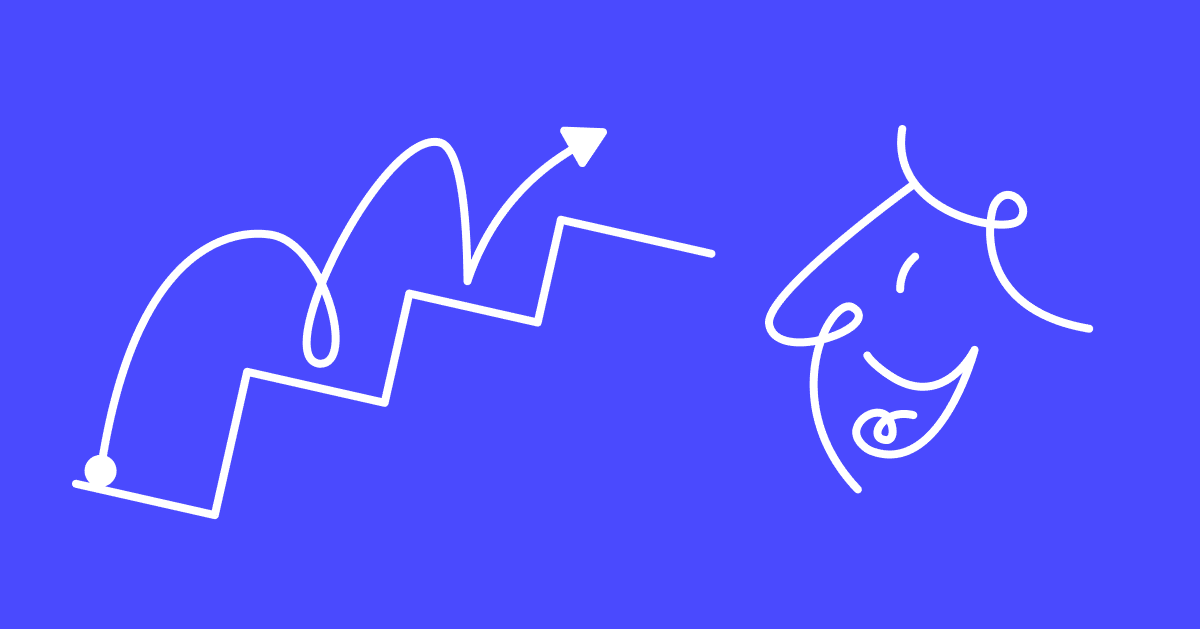 It's the most wonderful time of the year: HOLIDAY SHOPPING SEASON! Forecasted to reach over $843 billion in sales this year, the holiday season is sure to be hectic. Managing traffic and unpredictable demand, delivering seamless sales, offering effective promotions—it's a lot for a retailer to handle. 
But fear not, this article will help you prep your store to meet holiday demand. From managing customer support to handling post-season returns, we'll take you through it all.
Manage customer support on Instagram
With 82.5% of consumers planning to shop online as much (or more) during the 2021 holiday season as they did last year, investing in customer support is a smart move. 
Furthermore, social shopping (especially among gen Z'ers) is becoming more popular than ever and Instagram is a great place to set up a customer support channel. So how do you do it?
Automated support
With Instagram Automation by ManyChat, you can create "Conversation Starters," pre-filled, customizable buttons that appear to Instagram users when they message your business for the first time. Conversation Starters look like this:
Creating these pre-filled options is a great way to answer frequently asked questions (FAQs) or offer quick holiday gift deals without placing extra demand on your support team.
Live chat
Chatbots are terrific in a variety of situations, but when a customer has a unique question or issue they're dealing with, chatbots can be less helpful. Within ManyChat's interface, you can intervene and pick up the conversation using Live Chat. 
Engaging with your customers in real time enables you to resolve complicated issues and questions, helping you build customer loyalty (and more holiday sales).
Promote your deals early
Speaking of sales, another way to prepare for the high demand is to promote your holiday deals early. This way, you can space out your sales instead of squeezing them into a frenzied deluge squeezed into a few days (cough, cough, Black Friday).
Of course, another benefit of promoting your sales early is that you'll catch the early shoppers. Last year, 40% of consumers said they started shopping for holiday gifts earlier than they normally would; almost 60% of them started shopping in November.  
Given that the ongoing pandemic influenced this behavioral change, it's likely to repeat this year. So, what is one of the best ways small businesses can run early-bird promotions?
Use ads
The average cost per click (CPC) for ads on Facebook (which also owns and manages Instagram ads) depends on the level of competition you're facing. Costs increase with greater demand and more limited supply.
For eCommerce businesses, demand increases as the holidays draw closer. Data from AdEspresso suggests it's cheaper to run ads before the end of November/December price hikes.
That being said, another way you can make ads more cost-effective is by lowering acquisition costs. You can accomplish this using ManyChat's click-to-Messenger JSON ads instead of standard ads. JSON ads can help you funnel potential customers into a ManyChat chatbot Flow.
Best of all? These ads work on Instagram, too. Just bear in mind that you'll want to run slightly different ads on Instagram since Instagram tends to be more visually orientated and has a younger audience.
Sell omnichannel
Meeting demand throughout the holiday season also includes catering to customers buying your products online on their preferred platforms, including social media platforms, email, and SMS.
Social media will influence 58% of buying decisions this holiday season, with the top three social media platforms (Facebook, YouTube, and Instagram) all competing for eyeballs. And if small businesses like yours are to beat the likes of Amazon on these platforms, you'll need to get creative.
Selling through Facebook and Instagram
As mentioned before, using ads to promote your sales early is just one way to bring people into your sales funnel. But the strategy goes deeper than that. Let's review what a sales funnel on Facebook or Instagram can look like:
Top:
Running ads: You can create all kinds of ads, including the all-important click-to-Messenger ads.

Creating Stories: Stories matter a lot more on Instagram than on Facebook (yes, you can create Facebook Stories), but creating Stories on both platforms will help you engage with your followers and expand your reach.

Working with influencers: Partnering with influencers not only helps you gain access to their audience (some of whom will hopefully start to buy from you) but will also help you build credibility in your space.

Hosting giveaways and contests: Perhaps the most interactive of these methods, running a giveaway or contest is the best organic way to get the word out about your business (besides going viral).
Middle:
Interacting with your followers: If you're rapidly gaining a lot of followers or you generally struggle with continually engaging your audience in your post comments and on Stories, ManyChat's Keyword Automation and Story Mentions trigger can help you out.

You can set up chatbot Flows to kick off when someone mentions you in their Story, as well as when they use a specific keyword in your DM's or your comments.

Using Conversation Starters: We mentioned them a little earlier for customer support, but using Conversation Starter buttons in your DM's can also direct customers to sales you're running.
Bottom:
Using Live Chat: Your sales agents can use Live Chat to help with everything from generating leads to closing sales.

Try Live Commerce: More than two out of three Gen Z shoppers plan to shop via nontraditional channels such as Instagram, WhatsApp, and livestream commerce this holiday season.

To stand out from the competition, try using Facebook or Instagram Live (channeling your inner QVC skills) to demonstrate your products and encourage sales.
No matter what part of the sales funnel your customers are in or how they got there, you'll always want them to be able to visit your website, landing page, or Facebook/Instagram Shop. So make sure your social profiles and emails all include links to them.
Be proactive about supply chain strain
Ever since the pandemic began, there have been supply chain issues across the board, especially during the holidays. Some might go so far as to call the truck driver shortages, backlog of shipping delays, and rising prices of raw materials a supply chain crisis.
Therefore, smart business owners should be proactive about working around these issues. If your business is already experiencing supply chain disruptions, it goes without saying that warning your customers ahead of time is the least you can do.
In the meantime, here are some ways to help make sure your supply chain workarounds are proactive rather than reactive:
Establish early warning alerts: Supply chain disruptions are inevitable; no one ever has a perfect supply chain. Instead of waiting until it's too late, set up warning notifications that alert you to issues as early as possible on the chain.

Set up contingency plans. Proactively designed supply chains have multiple alternative plans in the event that some critical parts experience issues or shut down altogether. To keep your supply operating as smoothly as possible, figure out what you would do if any stage of the chain shuts down.

Analyze your whole supply chain: It can be easy to overlook parts of your supply chain by thinking of it as just a manufacturer > distributor > customer cycle. But there are many other parts involved. Who supplies your manufacturer with materials? Can your centers be affected by natural disasters? What trucks do your distributors use? It pays to think about the smaller links in the chain before they become big issues.
At this point, even U.S. President Biden is in talks with Walmart, UPS, FedEx, and Target CEOs about supply chain issues in preparation for the holidays. If the president is on it, you probably should be too.
Automate these 3 processes
As much as we sometimes like to think we can do everything if we try hard enough, running an eCommerce business can get overwhelming. Automation can help ease the strain by executing processes that don't need manual oversight or labor.
During the holiday season, automation can save you countless hours. Here are three pretty critical processes you can automate in minutes.
Capturing data
Social media referrals will generate an additional 30% of traffic to eCommerce sites this holiday season. If you're doing a good job with your social media marketing, you're going to want to plan for a way to stay in touch with those referrals.
If you've created your store through Shopify, connecting ManyChat to your store is super easy. After connecting, you can create a mobile-friendly pop-up that asks visitors for their personal information in exchange for value (like a discount code).
Sending personalized discounts
Automating discount codes is a great way to effortlessly bring in more sales, especially given discounts convince 44% of shoppers to try out new stores in the holidays. 
Many businesses create mass discount codes (e.g., "30OFF" or "BOGOF"), but these types of codes can be abused even if they're only intended for a select few. That's where personalized coupons come in handy.
With ManyChat's Shopify integration, you can automatically create a unique discount code for each individual that will encourage them to buy from you. 
Recover abandoned carts
Offering personalized discount codes can help generate interest and can also help you recover abandoned carts. A reported 71% of buyers abandon their carts, but automation strategies like sending a coupon can help bring them back.
Beyond offering discounts, you can use a few other tricks to entice people into completing a purchase.
Send them reminders.: Some people genuinely forget they were considering buying something (guilty!), so offering a reminder can be helpful. Just remember not to go overboard and end up spamming them.

Recommend similar products: Perhaps what they were originally looking at wasn't quite what they wanted. You can try sending them similar product recommendations via SMS or Messenger.
These aren't the only processes that are worth automating—you can read about more of them by clicking the link below—but these three are particularly useful for small eCommerce businesses.
Read: Stay Ahead of Holiday Shopping Trends Through the End of Q4 with Automation
Prepare for store returns
Our final tip involves preparing for returns. Each year, U.S. consumers spend an estimated $15.2 billion on gifts their receivers don't want, and many of these gifts end up being returned.
During this time of year, you need to prepare for an increased volume of returns because they'll affect your supply chain and (mostly automated) customer support efforts. Here's how to cope:
Prep the supply chain: Does your business have an adequate reverse logistics solution? And do you have physical space to store returned items? These might sound like basic questions, but they can be overlooked in the excitement of building a business.

Automate returns process: Returns can sometimes be awkward, or in some cases, purposefully more difficult than in previous years. However, 84% of people value an easy returns process, and a ManyChat chatbot can help you automate it. Simply create a Flow triggered by the keyword "return" or create a "Return Item" Conversation Starter.
Then create a message that asks for their order number (the Shopify management system will check if the item is eligible for return), and give the customer the option to print their return label!
Getting ready for returns doesn't need to be difficult, but making sure you have the correct processes in place can save you a lot of substantial time and headaches later.
Make this year your best yet
The holidays can be the most stressful time of year for many small businesses. However, thanks to ManyChat (and our Shopify integration), you can create automated processes that help generate leads, enable instant customer support, and close more sales.
All of these are possible with minimal human intervention. So go ahead, try out these tips, and make this year your best one yet!
Meet demands and exceed expectations this holiday season with ManyChat
The contents of this blog were independently prepared and are for informational purposes only. The opinions expressed are those of the author and do not necessarily reflect the views of ManyChat or any other party. Individual results may vary.