Why Social Media Teams Should Use Live Chat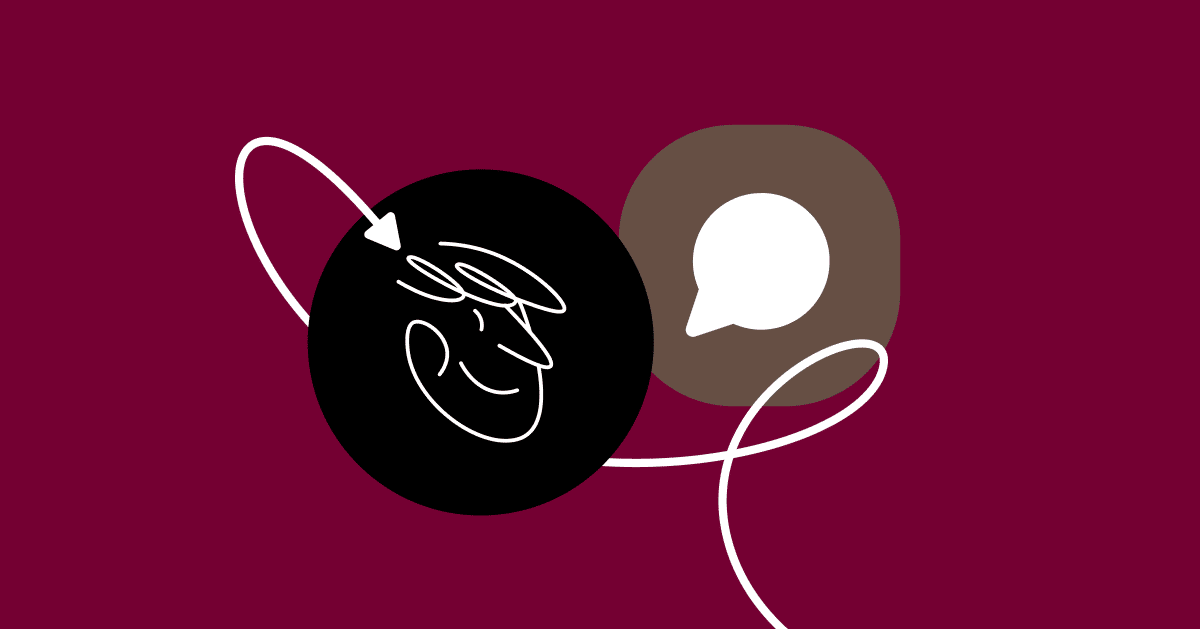 It's official: utilizing social networks and implementing a solid social media strategy has become the standard for most eCommerce businesses worldwide. In addition to using them to share content, brands are also leveraging their social media presence to talk with followers and customers and take care of customer support.
Offering social media-based customer service has several benefits for current and potential customers, but adding an entirely new customer support channel can put a strain on the service and the social media teams.
This is where live chat—supplemented by automation and integrations—can save the day. You've probably already seen live chat software on many websites (the pop-up in the lower right-hand corner of the site is a dead giveaway) or social media platforms.
Typically, live chat is software implemented on a website to put online visitors in touch with customer support in real time. But several live chat software programs now integrate with social media platforms, making messaging and customer support more accessible outside of websites. Combining social media with live chat has become incredibly popular because doing so allows brands to offer immediate customer service on platforms where users spend their time.
Let's take a closer look at how businesses can combine social media platforms and chat app capabilities to offer top-notch customer support and increase social media engagement.
How social media teams benefit from using live chat
Using traditional live chat software can do wonders for your customer service offering and your customer support team, but—when integrated with a social media platform—it can also make things easier for your social media team.
Let's start with some benefits of using live chat on your website:
Automation features can provide answers to customers 24/7 without requiring a live agent to be available at all times

Live chat agents can speak with more than one person at a time, increasing productivity

It automates your FAQ information via keywords that trigger pre-written responses

Quickly solves customer problems through a live customer service agent or an automated response

Builds customer relationships and supports customer loyalty.

Reduces the cart abandonment rate since customers can get information related to purchasing decisions

Collects customer data that you can use for retargeting

Helps you track customer service-related success

Enables you to resolve problems privately, instead of on a public profile

It increases customer engagement
Many of the same benefits of website-based live chat apply when it's integrated with a social media platform. Here are some additional advantages to offering live chat through a social media platform integration:
Talk directly with customers who are active on social media

Speak with social media followers through one dashboard instead of via several social platforms

Share links to your profile, social media shop, products, services, etc., directly in the chat window so users don't have to leave the app to browse or make a purchase

Know exactly who you're talking to (since its a social media profile)
Now that we're clear on the benefits of using live chat on multiple channels, let's dive into some of the standard features you can expect the software to offer.
Standard features of live chat
Features for live chat software will vary, of course, so it's important to understand your end-goal for using it. Which features are must-haves versus nice to have? Which features will help you reach your business goals?
While there are several live chat software options available, many of them share similar core features, such as the ability to:
Initiate conversations with website visitors and social media followers

Gather and store data from users who interact with the chatbot

Provide pre-written responses to frequently asked questions (FAQs)

Transfer returning chat participants to customer service reps to whom they've previously spoken

Share images and files as part of a chat

Allow customers to send messages via a form whether or not a representative is online

Assess customer satisfaction by sending a survey for feedback once the chat is finished
How live chat benefits customers on social media
In 2019, 83% of global customers said they were satisfied with using live chat. This stat is unsurprising, given that there are several ways customers benefit from it:
Live chat is accessible and efficient, and customers get their questions answered quickly

Customers can reach an agent 24/7 instead of waiting to call during business hours or receive a response from an email inquiry

It prevents customers from having to explain themselves multiple times since the software maintains chat history

It helps them make informed purchasing decisions

If they see a product they like on social media, they don't have to leave the platform to reach a customer service representative
Now that you know how customers and social media teams can benefit from live chat, let's explore the different ways you could use ManyChat's live chat feature.
ManyChat's live chat features
ManyChat's live chat feature integrates with email, SMS, Facebook, and Instagram. When you connect ManyChat with Facebook, you can use click-to-Messenger Ads to send prospective customers into Messenger, where you can qualify leads, accept payments, and keep the conversation going.
Connecting ManyChat and Instagram gives you access to Flow Builder, which allows you to create personalized conversations, trigger automated responses from chosen keywords, and instantly reply to anyone who mentions your brand in an Instagram Story.
If you decide to integrate live chat into your social media accounts, why stop there? There are plenty of other ways to use social media for customer support.
Beyond live chat: using social media for customer support
Today, many businesses use social media platforms to market products and increase brand awareness. As a result, customers naturally gravitate to social media to get in touch with brands to resolve customer support issues.
As many as 47% of customers worldwide think social media is an effective channel for customer service. In general, social media can be an excellent place to initiate or host customer support, given that most platforms have built-in ways to facilitate two-way communication. For example, on Facebook, customers can start a conversation via Messenger; on Instagram, customers can comment on posts and send direct messages (DMs) to a business.
Let's take a look at some of the specific ways a company can use social media for customer service:
Create a dedicated customer support account
Companies can use social media platforms for customer service by maintaining a support account separate from the brand account.
The support account may even have a social media handle that includes the brand name and a term like "support" or "help" to set customer expectations. With a dedicated support account, the social media team can easily categorize messages and differentiate requests for customer service from other inquiries.
If you decide to integrate live chat into social media, it makes even more sense to create a dedicated customer support account. Doing so would help keep support requests separate from other chat conversations since customers would be approaching the profile looking for help.
Answer customer questions triggered by social media posts
Customers will always have questions about products, warranties, shipping, and other concerns, and social media is a great place to provide answers. It's even more helpful to have a direct avenue for customers to ask questions on social media because many times the questions are triggered by the content you post. With live chat on social media, customers don't have to leave the platform to get answers, reducing friction.
Timing is crucial here because customers want a response fast. Automation can be instrumental when it comes to replying to a customer ASAP. A quick reply is even more critical because response time affects the customer experience.
Some live chat software—including ManyChat—allows you to create automated responses to frequently asked questions, or include links in the replies leading customers to additional relevant information.
Respond to brand mentions
A proactive way to use social media for customer service is to utilize social listening tools to stay on top of brand mentions and respond to them.
Using social listening tools, such as Hubspot or Hootsuite, you can reach out to potential customers before they even need support. For example, say someone on Twitter is looking for a recommendation for a product. Since your company sells what they need, you can like their post and leave a comment telling them to check out your store; maybe even offer an exclusive discount code to sweeten the deal.
Conclusion
Running a successful business is complicated enough, but fortunately, we live in a time when there are plenty of tools (including live chat) available to make things more efficient and a bit easier to manage.
Live chat is convenient and helps increase customer engagement and sales. It also improves the customer experience and eases the burden on customer support staff and social teams. As this article has shown, implementing live chat—whether via a website, SMS, or social media—has several benefits, all of which will help achieve your business's goals.
See where live chat can take you with ManyChat. Start free today.
The contents of this blog were independently prepared and are for informational purposes only. The opinions expressed are those of the author and do not necessarily reflect the views of ManyChat or any other party. Individual results may vary.