How to Use Facebook Custom Audiences and Make Them Work for You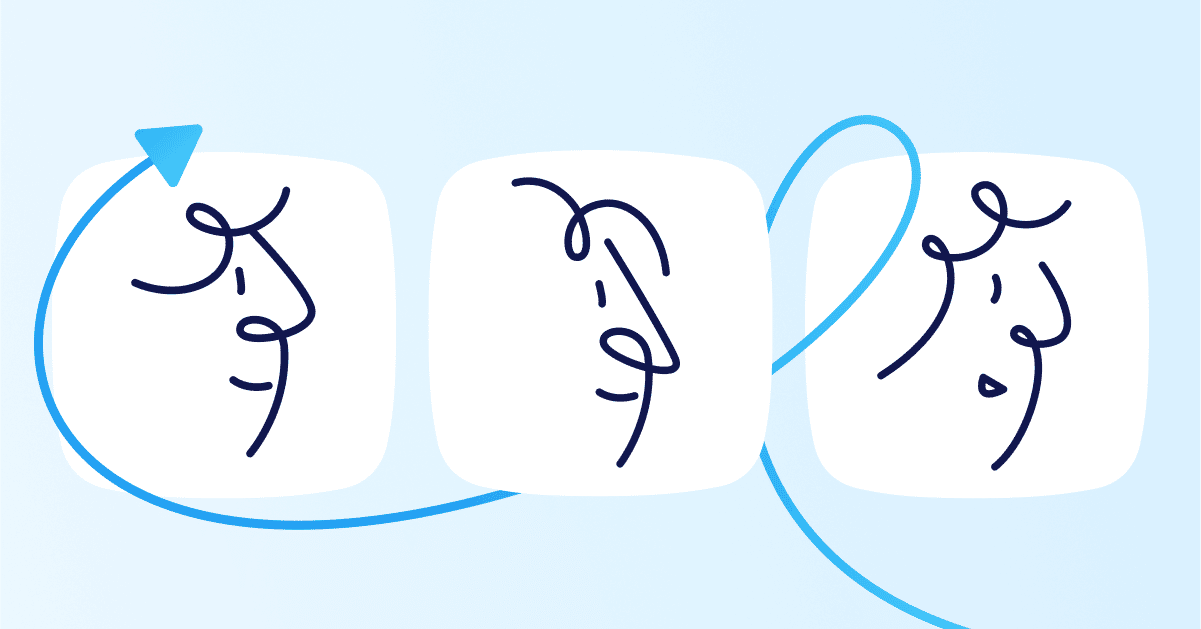 Launching Facebook ads might be the best decision your business ever makes.
Over 1.8 billion people use Facebook every day, offering advertisers a massive potential audience for their products. Yet, 1.8 billion is too big for one company. Narrowing down your audience to ensure you expose the right people to your ads is critical for maximizing your ROI. Otherwise, you'll just be trying to communicate with people who don't care what you have to say.
Facebook Custom Audiences allow you to advertise and promote your products to people who care what you have to say, as they've already interacted with your business in some way. Examples of a Facebook Custom Audience include recent website visitors or people who've watched a recent video ad.
When used correctly, these audiences have incredible potential to increase lead generation and sales. This guide will walk you through how to set up Facebook Custom Audiences and use them for your Facebook advertising.
What are Facebook Custom Audiences?
Custom Audiences are a Facebook ad targeting option you can use to direct ads at people who have previously engaged with your business. This history can be powerful because the audience is already familiar with your brand. You can also use Custom Audiences to create Lookalike Audiences, people who share key characteristics with your existing customers.
Compare that to a cold audience based on vague demographics whom you have to win over. It's no contest which one is superior. The Facebook Custom Audience allows you to send ads to people who are more likely to act on your offer, which is the basic premise behind advertising.
Types of Facebook Custom Audiences
There are multiple sources you can use to create a Custom Audience.
Website
The Facebook Pixel is a snippet of code that, when added to your site, tracks your site visitors and the actions they took. This means you can direct ads at people who've already browsed your website (a warmer audience!).
Keep it simple and include anyone who has visited your site, or drill down to specific landing pages viewed if you're looking to promote particular products. You can customize options so the audience includes people who last viewed your site up to 180 days ago for the biggest pool of potential customers.
Keep in mind that the longer you make the threshold for this audience's last visit, the greater the chance they'll have moved on from your brand already. Just keep testing and see what works best for your company.
App activity
App activity groups are based on people who launched an app and took a specific action. You can aim your advertising campaigns at people who have engaged with your app in some way—e.g., downloads, purchases, activity level, etc.
PartyCasino first created a Custom Audience and lookalike audience based on the top 25% of their most active app users, knowing this group was likely to engage. Next, they built audiences based on people who downloaded the app but never used it. The campaign resulted in a 14% increase in app installs in one month, at 3x lower cost per install.
Customer list
You can also create a group based on who have interacted with your business outside of Facebook, like an email or SMS list. Upload a file containing customer details like email address, name, and location. Use this audience to send ads to people who've already purchased from you, then upsell a similar product to them.
Alessi, an iconic design brand, created a multi-stage ad campaign that included lookalike audiences based on their email subscribers. The campaign generated a 2.3x increase in shoppers who added products to their online carts.
Valentina Lopez, co-founder and CMO at Happiness Without, believes "The biggest benefit of Facebook Custom Audiences is how it allows you to target and segment your market precisely."
Her business has experienced positive results from using a customer list Custom Audience. She says that over the past four years, "I've seen a 97% increase in our ads traffic, over 11,200 new email subscribers, and a 98% increase in customer loyalty. Targeting the right audience makes our ads cheaper and delivers better ROI."
Offline activity
You can also create a Custom Audience based on people who've interacted with you in real life, such as those you've met your store or spoken to over the phone.
Offline activity can be tricky because it requires the extra step of creating an offline event set in your Events Manager. Though it may be a trifle more time consuming to set in motion, it can be an effective way to deliver Facebook ads to your offline customers.
Facebook engagement
There are a variety of targeting options to choose from when using Facebook engagement as your source.
Video: people who've watched a video on Facebook or Instagram
Lead form: those who have opened a form in your lead generation ads
Instant Experience: users who've opened an Instant Experience
Shopping: potential customers who have previously interacted with your products through a shopping experience on Facebook or Instagram
Instagram account: people who've seen your Instagram posts, profile, or ads
Events: users who've engaged with your events on Facebook
Facebook Page: individuals who follow or engage with your Facebook Page
On-Facebook Listings: people who interacted with the Facebook-based listings in your catalog
How to Create a Facebook Custom Audience
To create any Facebook Custom Audience, start by opening up the Facebook Audiences page in Ads Manager. Click Create a Custom Audience.
You'll end up with the following pop-up.
From here, it's a matter of selecting which Custom Audiences you want to create. This guide will cover a few of the most effective types you can use for your online business.
Creating a Custom Audience from website activity
Before creating a Custom Audience for this group, you'll need to add the Facebook Pixel to your website. If you haven't yet, follow Facebook's guide to creating and installing the Facebook Pixel.
1. Choose Website under Your Own Sources, then choose the Pixel you'll use to create your audience.
2. Define your target audience. You can choose all website visitors, people who visit specific pages, or people who spend a certain amount of time in your store. Then set a time window between 30 to 180 days. You can also refine your audience by how many times an event occurred on your site (frequency) or the device they used.
3. Name your audience, then click Create Audience.
4. Hang tight while Facebook creates the audience for you. It can take about 30 minutes on average.
Building a Custom Audience from a customer list
1. Choose the Customer list option from your Custom Audience menu. You'll encounter a prompt to prepare your customer list such that Facebook can read the identifiers and match them with Facebook users.
You can download their list template or manually format one using Facebook's formatting best practices.
2. Upload your customer list in .CSV or .TXT format. You can also copy and paste your list in the provided box.
3. Name your audience, then click Next.
4. Sit tight while Facebook creates your Custom Audience.
Creating a Custom Audience based on Facebook engagement
1. Under Use Facebook sources, you can choose to create your audience based on engagement with your videos, lead forms, Instagram account, and more. Select your desired option.
2. Choose the proper settings. For example, if you're sourcing from video, choose how much time someone needs to have spent watching it. For lead forms, pick whether you want to target people who submitted the form or only opened it. Each source has its own settings.
3. Choose your time frame. You can opt for up to 365 days prior.
4. Name your audience and click Create Audience.
How to use your Facebook Custom Audiences
Once you've built your Custom Audiences, you can create a Facebook ad through ManyChat or Facebook Ads Manager. But that's just the start. Here are some impactful ways to use Facebook Custom Audiences.
Grow your audience
People who've engaged with your content might not always follow you on social media or even be in your customer database. Get them into your ecosystem by using the Facebook engagement Custom Audience to place ads that encourage them to like your Page or become an email subscriber.
Increase awareness
To increase awareness for its new appliance, the Dual Cook Flex Oven, Samsung Germany ran a two-part campaign using Facebook and Instagram video ads. The first phase directed ads at a specific audience interested in home appliances and cooking.
The second phase deployed retargeting ads to the same group, but this time Samsung narrowed the potential viewer base to Custom and Lookalike Audiences. The technology company saw a 19% lift in ad recall and 1.8% lift in purchase consideration.
Engage cart abandoners
Cart abandonment is all too common, but you can target these potential customers using the website activity Custom Audience. Choose a specific landing page or category and surface ads to people who browsed but didn't buy.
Tip: Use Facebook dynamic ads to zero in on cart abandoners and show them the exact products they were considering on your website.
Dial in on existing customers with an upsell
Create a Custom Audience from your customer database and create ads that promote a product or service that complements their original purchase. Two classic examples are printers and ink or coffee and creamer.
Retarget Messenger bot subscribers
Did you know that you can retarget Messenger bot subscribers with Facebook ads from inside the ManyChat dashboard? Since these people have already interacted with your business in Messenger, it's an optimal audience for lead generation, promoting flash sales or discounts, and more.
Learn how to advertise on Facebook using ManyChat.
Hit your most loyal buyers with VIP offers
Include customer value data in your file when you're uploading their contact info to Facebook so you can target your most engaged or highest-spending customers with VIP offers that thank them for their loyalty.
Create lookalike audiences
Facebook Lookalike Audiences are made of people who possess characteristics or demographics similar to those of a chosen Custom Audience. Because of their shared attributes, these individuals are more likely to be interested in your business.
Lookalike Audiences are proven conversion drivers. They help send shoppers who are more likely to make a purchase to your business, leading to more cost-effective advertising. Allianz Direct used a Lookalike Audience for a video ad campaign touting car insurance and saw an 11.5% lift in online quote requests.
While the best Lookalike Audience for your business may not work for others, three types likely to yield high conversions are based on the following user groups:
Individuals who browsed your product pages
High spenders in your ManyChat bot
People who view more than 75% of your video content
One other suggestion: Research by AdSpresso showed that creating a smaller Lookalike Audience can increase ROI, so don't be afraid to experiment.
Tip: Advertising to Europe? Your ad options may have changed slightly — read EU Privacy Changes to Messenger API and ManyChat.
Final thoughts
If there's one thing you should take away from this guide, it's that you should not use Facebook Custom Audiences with the intent to cast a huge net to find a new audience.
A Custom Audience shines by enabling you to focus on audiences that genuinely drive revenue for your business. And isn't that what marketing is all about?
Want to turn shoppers into customers and sell more products online? Run your Facebook ads with ManyChat.
The contents of this blog were independently prepared and are for informational purposes only. The opinions expressed are those of the author and do not necessarily reflect the views of ManyChat or any other party. Individual results may vary.