How to Create Successful Facebook Video Ads (+ Tips and Examples)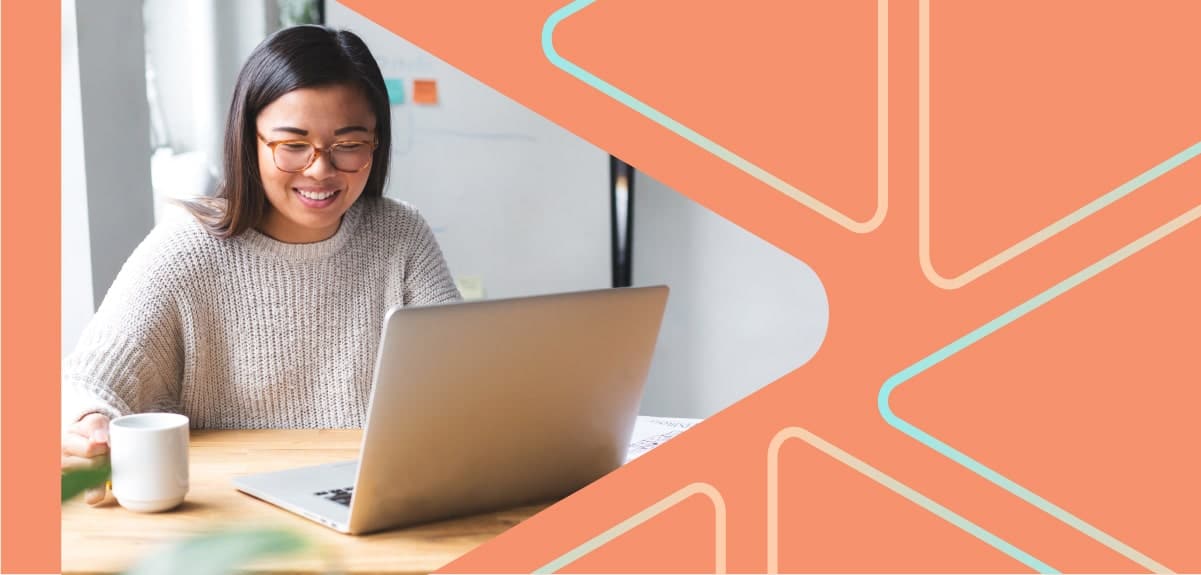 You don't need to be James Cameron or Martin Scorsese to grab the attention of an audience. Today, online store owners and marketers can create successful video ads that capture viewers and encourage them to take action.
Video marketing is one of the most effective ways to connect with your target audience. In fact, viewers retain 95% of a message when they watch it in a video, compared to 10% when reading it in text.
With video, you have more creative freedom when it comes to communicating your message. Stunning visuals help you tell stories that delight and captivate like never before.
One way to get your videos in front of more relevant audiences, attract viewers into your Messenger bot, and increase your return on ad spend is through Facebook video ads.
From comedic creatives to heart-warming user-generated content, here are a number of examples to help you create successful Facebook video ads.
What are Facebook video ads?
If you're wondering how to advertise on Facebook and cut through the noise, Facebook video ads are exactly the tool you need to be successful. Facebook video ads are promotional content that plays in a viewer's news feed, stories, or in-stream while watching another video.
Paid advertising on Facebook helps you get your product or service in front of new audiences, and can assist your company's overall video marketing strategy. You can create videos in Facebook's native Ads Manager tool or in ManyChat while pushing people to your Messenger bot to start a conversation and encourage conversion.
Why Facebook video ads are important
Video is continuing to grow in popularity and goes hand-in-hand with social media platforms like Facebook. Consumers are watching more videos than ever before. It's even expected that the average person will spend 100 minutes every day watching videos online by 2021.
In short, there has never been a better time to use video marketing:
78% of people watch online videos every week, and 55% view online videos every day. (HubSpot)
92% of users watching video on mobile will share it with others. (Virtuets)
Social media posts with video have 48% more views. (HubSpot)
And here's why Facebook is one of the best platforms (if not the best) to deliver your video ads:
With video advertising on Facebook , you also gain new strategies to drive more benefits for your business. For example, you can include a link on your post that sends users to Messenger (we call this a click-to-Messenger ad).
From there, you can do a whole host of things depending on your video offer. Let's say your video was an ad for your new product. In Messenger, you can send potential customers a link to your website's product page via your Messenger bot.
Or, you can drive personalized recommendations by asking your prospect to answer questions related to their purchasing preferences. With this Facebook marketing strategy, you can then send them to a hand-picked product page based on the information gathered, giving them a fast and bespoke shopping experience.
Here are the other key benefits of using Facebook video ads:
Precise targeting: Facebook ad targeting allows you to use Facebook's Ad Manager or ManyChat to create Custom or Lookalike Audiences to reach people who are likely interested in your product or service.
Attention-grabbing: With Facebook's auto-play feature, when a user scrolls down their news feed, your video starts playing. This helps you grab their attention. To hold it, you'll need engaging content for your video.
Effective Retargeting: You can use a Custom Audience in ManyChat to retarget people who have watched a percentage of your video and show them another ad.
How to create a Facebook video ad
No complicated coding needed, you too can get your video ad up and running quickly. ManyChat has a built-in Facebook Ad tool that lets you upload video content. You don't have to navigate away from the platform to complete your advertising campaign.
To create a Facebook video ad in ManyChat, follow these simple steps:
Navigate to Growth Tools within your dashboard
Click on 'Create a New Ad Campaign' and choose your preferred ad type. The 'Messages' option is best if you want to funnel users to Messenger, while the 'Traffic' option is ideal for directing users to your website.
Select 'Create New Ad Set' where you can target who you want this ad to reach to and where.
Choose your message destination. You have two options:
Sponsored – this option allows you to send promotional messages outside of Facebook's 24-hour rule
Click-to-Messenger – your ad will appear in users' newsfeed and when they click on it they will be taken to Messenger
Select a Custom Audience, a Lookalike Audience, or create a new audience. If you need to create a new audience, ManyChat connects to Facebook and lets you populate users based on their location, language, behaviors, and interests.
Choose your ad placement. Editing your placement rather than allowing the platform to choose for you gives you more control over your ad's location.
Choose the device type: desktop or mobile. Choose the latter option and your ad will be optimized for mobile to ensure it loads properly for viewers. Considering 40% of online transactions are done using a mobile device, you may want to opt for mobile to satisfy your prospects.
Allocate your daily budget and create an advertising schedule. If you don't allocate enough money, ManyChat will alert you. You can choose to run your ad continuously from a specific day or set a start and end date.
Create your ad. This is where you can upload your video along with an attention-grabbing headline. ManyChat also lets you include a CTA (call-to-action) and provides built-in options to make this easy.
Create an opt-in message. If your goal is to net subscribers from your video, you can create an opt-in message that will appear when a user enters Messenger. You can also create buttons to give users new options for them to choose from, like visiting your website or activating a free trial.
Confirm the details of your ad. You can preview it in ManyChat and wait for Facebook to approve it. This can take anywhere from five minutes to two days.
If you want to create video ads in Facebook Ads Manager, read Facebook's guide on how to create a video ad.
Want higher ROI from your Facebook video ads? Get ManyChat today. It's free to get started.
Seven tips for high-converting Facebook video ads
Now that you know how to create a Facebook video ad, let's look at seven tactics you can use to increase engagement and conversions:
Follow Facebook video ad specs
It's easy to get caught up in the creative side of creating video ads. We often forget about the technical side. Video ad specs make sure your content looks professional and maximizes your return on ad spend.
For video ads in the News Feed, use the following recommendations:
Recommended File Type: MP4, MOV or GIF
Ratio: 4:5
Resolution: At least 1080 x 1080 pixels
Video sound and captions: Optional, but recommended
Duration: 1 second to 241 minutes
Maximum File Size: 4GB
Minimum Width: 120 pixels
Minimum Height: 120 pixels
Text: 125 characters
Headline: 40 characters
Link description: 30 characters
If you plan to run video ads in other places like Facebook Stories or Instagram Explore, the specs may change. Check Facebook's video ad specs page for more information.
Include captions
Eighty-five percent of Facebook videos are viewed without sound. Why? People aren't always in a situation where they can turn up the volume. They might be at work, in a library or at home next to a sleeping baby. To ensure everyone can digest your content, include accurate Facebook ad copy.
Keep it short and succinct
Wistia found that on average people watch more than 80% of a video shorter than 30 seconds. It makes sense: thanks to mobile technology, we have ever-shortening attention spans. The faster you can get to the point, the less likely your viewers will lose interest.
Check out these top free video editing software to help create a compelling, short video for your campaign.
Mention your brand within the first three seconds
Facebook recently found that consumers are 23% more likely to remember you if your video features your brand name or logo in the first three seconds.
Include a powerful call-to-action
You've created great video content, but what are your viewers to do when done watching? Help your viewers navigate the next steps with a strong CTA. You can drive them to your Messenger bot or take them to a product detail page to help them make an action—and help you achieve your marketing campaign goals.
Learn how to create effective CTAs.
Personalize your video
"Personalization keeps the company and client relationship feeling human," says Jia Wertz of Forbes. Consider using a platform like Hippo Video or idomoo to deliver more intimate experiences by merging customer data and video.
Measure your ad performance
You'll never know how well your video ad performed if you don't monitor your video stats. Understand your ROI and engagement levels while gaining insights on how to improve for future ads.
Facebook video ad examples
Need some inspiration to get your creative juices flowing? Look no further. Here are five examples of engaging Facebook video ads that generated significant results.
Beekeeper's Naturals
Beekeeper's Naturals wanted to increase orders for its product sampler box, the Beegan Pharmacy, to boost its average order value. The company created a video ad offering a 10% discount for viewers who clicked-through to Messenger.
This video was highly-effective in driving orders because of precise targeting – only people who had visited the company's website within the last 30 days and left an abandoned cart could see the video.
Through specific retarding of customers who's previously shown a genuine interest in the product, Beekeeper's Naturals Facebook video ad generated a:
39% increase in purchases of the bundle
4.5X increase in return on ad spend
Learn more about this example.
Corona Canada
The goal of Corona's Facebook video ads was to encourage people to think of the Corona beer brand as a brand that cares about people, community and the world.
It created a series of video ads for it's Corona shoreline cleanup ad campaign, and each video was focused on the geography of specific cities to make them more personalized. Moreover, to drive cost efficiency, the marketing team allowed Facebook to automatically allocate the greatest budget to the highest-performing ads and automatically select the best placement, also based on performance, for all ad types.
Because of these smart decisions, the video ad campaign resulted in a:
2.3-point lift in associating Corona with a message about cleaning up Canadian shorelines
35% savings in cost per person for positive message association
9.2-point lift in ad recall
4.2-point lift in intent to purchase Corona
Learn more about this example.
Michael Stars
The clothing retailer, Michael Stars, wanted to test whether Facebook video ads were more cost-effective than photo ads for generating sales.
The company developed and compared two separate campaigns with the same budget and time frame: once featuring photo ads and the other video ads.
It also leveraged Facebook's video ads advanced features, such as automatic placements, budget optimization, and auto advanced matching (activities on the website are anonymously matched one the website back to customers).
By using these automated features for its video ads, Michael Stars produces better cost-efficiency than with its photo ads campaign which generated:
3% decrease in cost per purchase
11% increase in return on ad spend
Learn more about this example.
Luca and Danni
The jewelry maker, Luca and Danni, sought to raise brand awareness via Facebook video ads by emphasizing brand elements along with a call to action.

The videos displayed gorgeous studio product shots to capture viewers' attention which were shown to Custom Audiences: people who added items to their shopping carts or made purchases. It also targeted a lookalike audience to find new potential customers.
To measure the ads' performance, a study was conducted using two groups: people who saw the ads and people who didn't. It found that the former test group had much better results in terms of raising brand awareness and ad recall. Overall, the video ad campaign generated a:
4X lift in sales conversions
30-point lift in ad recall
24-point lift in brand awareness
1.8X increase in return on ad spend
Learn more about this example.
Thinx
Thinx decided to use Facebook video ads to raise brand awareness, running a provocative message about what would happen "if cisgender men had periods."
The company created short videos surrounding this provocative topic with captions so viewers could understand the content without sound. The video ads were shown to a broad audience of people with periods in the US in addition to a lookalike audience.
For those who watched the video, Thinx reached out to them, asking questions to grab attention and draw viewers to specific landing pages on the website where they could purchase the underwear products.
Thinx ran a Facebook brand lift study to measure the results of its brand awareness campaign. The results showed a:
19-point lift in ad recall
8.5-point lift in brand familiarity
7.5-point lift in message association
30% increase in traffic
68% increase in new website visitors
Getting the most from your Facebook advertising
What business goals will you meet with Facebook video ads? Remember these top tips for creating high-converting videos that captivate, persuade, and engage:
Include captions
Keep it short and succinct
Mention your brand within the first three seconds
Include a powerful call to action
Personalize your video
Measure your video ad's performance
Get the most from your Facebook ad spend with ManyChat. It's free to get started.
The contents of this blog were independently prepared and are for informational purposes only. The opinions expressed are those of the author and do not necessarily reflect the views of ManyChat or any other party. Individual results may vary.