How to Retarget an Audience With Facebook Dynamic Product Ads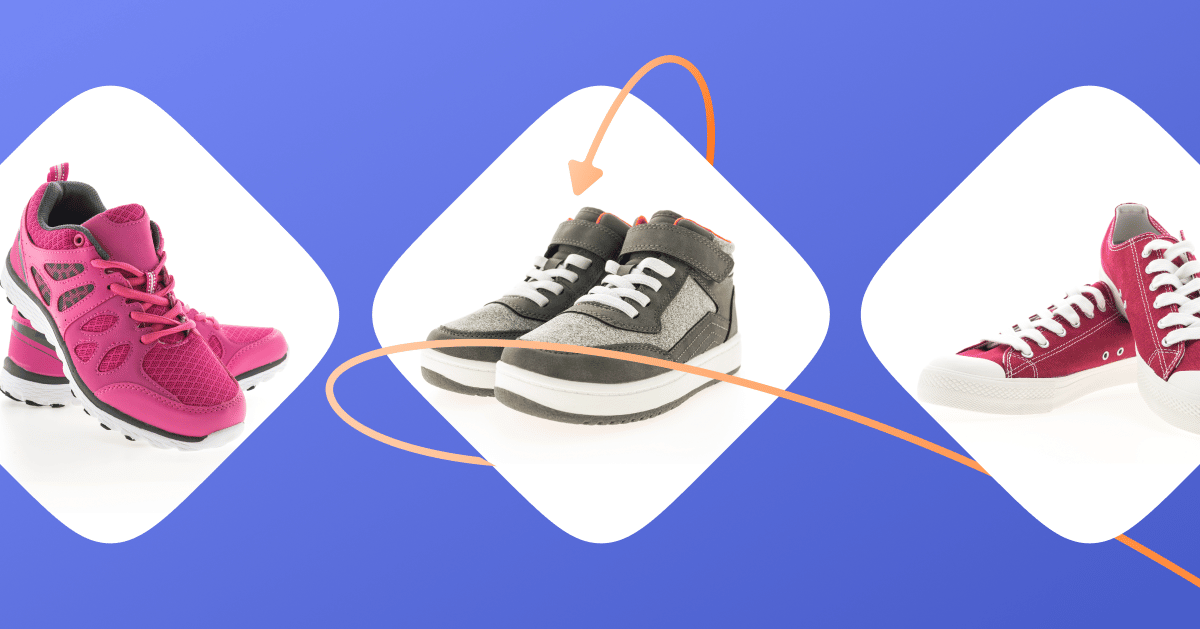 For small businesses and online sellers, Facebook advertising can be a terrific way to increase brand awareness, launch new products, boost sales, and retarget website visitors who showed interest in your products but didn't buy anything. Retargeting can be a powerful strategy for re-engaging potential customers you may have otherwise lost.
Many marketers will turn to Google remarketing ads (which cater to a broader audience) and hope for the best. While this channel is effective for bigger businesses, it's not always favorable for those with leaner marketing budgets. Such ads can get expensive quickly and may not deliver the ROI a small business needs.
So, what's a small-scale business to do? How can you ensure you're not wasting your money and that you're targeting the right people who are likely to buy?
Why, by launching Facebook dynamic ads, of course.
This guide will teach you how to create effective, scalable ad campaigns using dynamic product ads that will bring valuable customers back to your online store. 
What are Facebook dynamic product ads?
Facebook dynamic ads are an ad type you can use to display relevant products to people who have expressed interest in products on your website or app. It's an opportunity to show products tailored to a shopper's browsing history and retarget those who haven't bought from you yet.
To users, dynamic ads are no different from other Single Image, Carousel, Collection, or Stories ads on Facebook, Instagram, and the Audience Network. It's the mechanisms behind the ads that make them extraordinary.
To create a dynamic product ad, you need to upload your product catalog and set up your campaign only once; it'll continue running on autopilot — even displaying up-to-date pricing and availability. These ads will even continue to find the best people to show your ads to, all without you lifting a finger.
Why use a Facebook dynamic product ad?
Here are some key benefits of using Facebook dynamic ads:
Top niches for Facebook dynamic ads
Retail
Facebook dynamic ads are a great opportunity for online retailers to display current products and allow people to casually browse through a carousel ad before clicking through to the site for further exploration.
Ontime, a popular branded accessories retailer, drove a 32x return on ad spend by using Facebook dynamic ads in collection and carousel formats to promote compelling discounts to high-intent audiences. 
Rex Freiberger, CEO of Gadget Review, a leading technology and lifestyle publication, is a fan, explaining, "Dynamic ads worked well for us. Our normal conversion rate is around 13% on a good day, and it increases to 17–⁠18% when we use dynamics ads."
At Gadget Review, Rex uses dynamic ads to retarget website visitors who landed on specific pages but didn't purchase a product.
"We use the [dynamic] ads to continue showing them the product (with our affiliate link) in hopes the continued exposure will get them to buy."
Travel
Travel brands can also use Facebook dynamic ads to create new sales opportunities. Latvia-based airline airBaltic used this Facebook ad type to retarget shoppers who expressed an interest in booking flights.
The company displayed highly relevant deals to shoppers researching and planning trips, resulting in an 8.4x increase in revenue and a 90% lower cost of acquisition. 
Real estate
When a potential buyer looks at a property on a real estate website, realtors and property managers can present those same listings to them on Facebook. For businesses already achieving great results with awareness campaigns, dynamic ads can help move customers further down the funnel.
UK-based McCarthy and Stone, a retirement community developer, used retargeting ads to drive 4.3x more sales leads than the previous year and saw a 2x lower cost per lead in their campaigns. 
Automotive
If you're selling cars, you can use dynamic ads to retarget people who have already shown interest in your brand. Leeway Motor Company, a car dealership in Wales, UK, launched dynamic ads with a lead generation objective to Custom Audiences comprised of: 
Recent website visitors
People who recently submitted an inquiry
People who engaged with their Facebook Page posts
The ads displayed relevant information, such as branded imagery and key selling points, and the results speak for themselves. The campaign drove (no pun intended) 203 sales inquiries and doubled monthly sales.
How to create Facebook dynamic ads
Before you go to create a dynamic ad, there are a few technical requirements you'll need to set up:
Create and install a Facebook Pixel in Facebook Business Manager to track shoppers' interactions and collect behavioral data for your dynamic ad. 
Create a catalog and add all the products you want to promote. You'll also want to create a product feed file to bulk upload and update your items.  
Once these requirements are in place, you can create your dynamic ad:
1. Go to your Facebook Ads Manager and click + Create.
2. Create your campaign and choose Catalog Sales or Lead Generation as your objective.
3. Create your ad set and choose the products you want to promote. Then set up your audience, placement, budget, and schedule.
4. Select Single Image, Carousel, or Collection ad formats. You can also turn on Dynamic Formats and Creative to let Facebook create multiple versions of your ad and show the ads to people Facebook thinks are most likely to respond to them.
5. Fill out your ad creative, including text, URL, deep links, call-to-action button, languages, and remaining fields. 
6. When you're ready, click Publish to get your dynamic ad live.
Facebook dynamic ads best practices and tips
Here are some tips and recommendations for building dynamic ads that will engage more shoppers and generate more sales.
Target the right audiences
There are four main audiences you'll target to with Facebook DPA:
Broad audience: These are Facebook users who haven't seen your products yet, but expressed interest in products similar to yours. When you target this group, they'll automatically see relevant products from your catalog.
Add to cart: Show relevant ads to shoppers who've engaged with your store, but didn't buy anything.
Up-sell: You can show specific product sets to people who've viewed other product sets. For example, if someone views a new item for sale, you can retarget them with discount ads.
Cross-sell: Target recent customers with products related to what they've previously bought. For example, if someone buys a bag of coffee, retarget them with ads for filters and mugs.
Use deep links
Deep links allow you to send people directly to a product page inside an app to help them buy faster.
Optimize your ads for mobile
Facebook derives 94% of its ad revenue from mobile because that's where people engage with it most, so design your ads for mobile devices. Think about how your product names, titles, text, and images will look on a smaller screen, and don't try to cram a lot of information into the ad. 
Start with a seasonal campaign
This can be a great way to test out dynamic ads. Joselito, a well-loved Spanish ham brand, ran a dynamic ad campaign over the festive season and saw a 2.1x increase in sales, 2.1x higher return on ad spend, and 11% higher average transaction value compared to the previous year.
Test the "Send Message" CTA
When selecting your call to action, consider testing the Send Message button for your ad. You can connect with customers using ManyChat's Live Chat feature to resolve any lingering doubts and encourage them to make the purchase. You can even take payments right inside Messenger and track interactions in your bot for future marketing efforts.
Use video to deliver a lasting impression
Video can help increase conversion rates and sales for your Facebook ads. FitFlop used a combination of video ads and dynamic product ads to retarget people with relevant products and netted $100,000 in incremental revenue over the course of the campaign, a 73% lift in online sales, and a 28-point lift in ad recall.
Getting more from your Facebook advertising with dynamic product ads
Facebook dynamic product ads can be a highly effective ad format for your business. They help retarget visitors who are likely to buy your products and can result in tremendous results when done well. If you're promoting an online store, test out dynamic Facebook ads to recover lost sales and drive more revenue for your business. Keep this guide handy and you can't go wrong!
Want to turn shoppers into customers and sell more products online? Run your Facebook ads with ManyChat.
The contents of this blog were independently prepared and are for informational purposes only. The opinions expressed are those of the author and do not necessarily reflect the views of ManyChat or any other party. Individual results may vary.