[Case Study] How STEEZY.Digital Used ManyChat to Build a Scalable Real Estate Marketing Tech Agency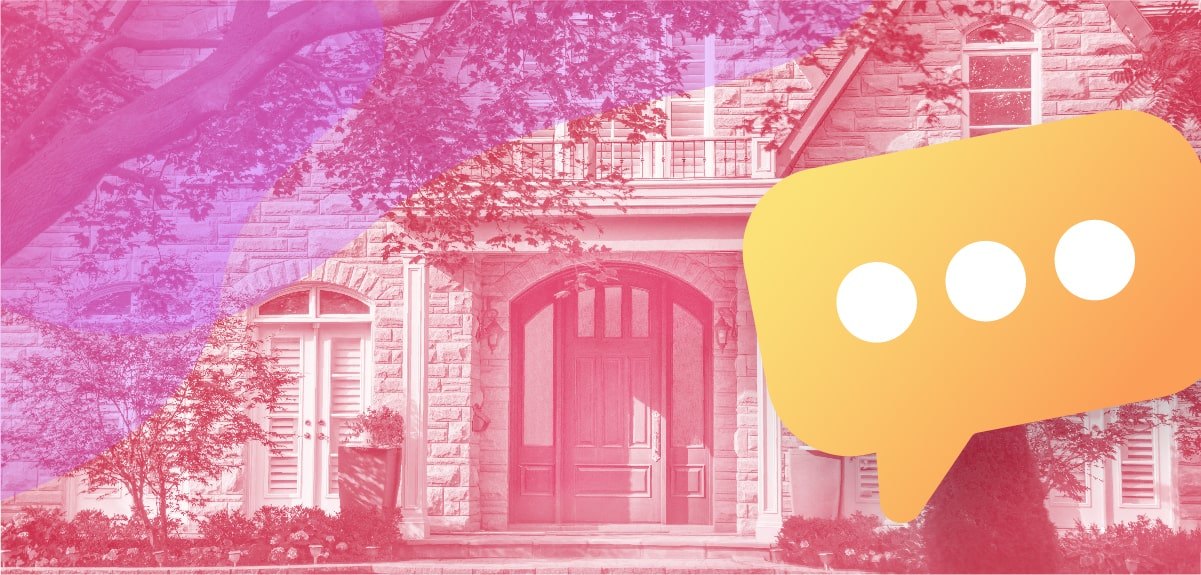 STEEZY.Digital — a real estate marketing tech company based in Cardiff by the Sea, California — helps realtors with social media marketing, lead nurturing, and Messenger bots. After three years of running general marketing campaigns for clients, STEEZY.Digital's Founder, Jeffrey Brogger, was fed up with the results: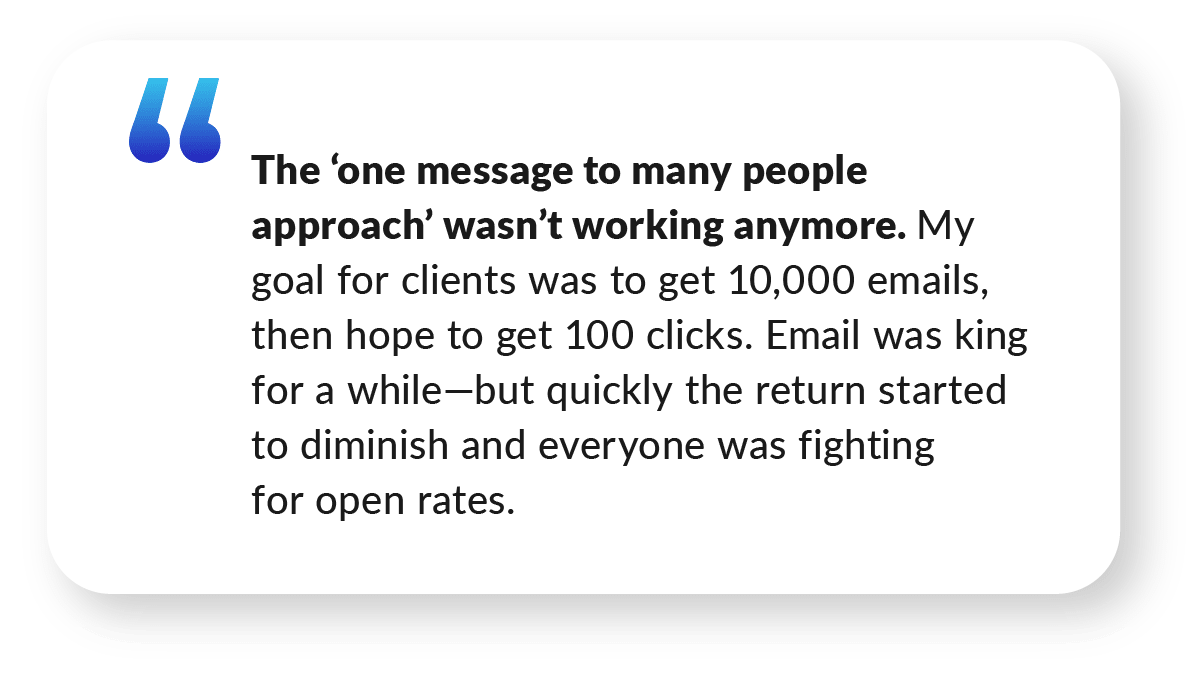 Real estate marketing is no easy feat. Homes are high-ticket sales and take a little extra human touch to close the deal. He knew there had to be a better way.

And so Jeffrey took a step back to reassess what he could bring to the real estate market. Years of sales experience, a mastermind class or two, and weeks of research came together to create an offering that differentiated him: a ManyChat bot.

Jeffrey saw the automation advantages of ManyChat without delay. Qualified sales conversations for his clients soared. And the average time to close escrow dropped dramatically.

For one client, Jeffery's lead nurture sequence equated to 1.45M in sales at a three percent commission rate, bringing in $43,500 in gross commissions in six months. And his ad spend was only $600 a month — a 12X return on ad spend (ROAS).
Doing what other real estate marketers aren't
Jeffrey saw the shift of commerce and communication going from email to Messenger. Real estate marketers were using the new channel as a way to close escrow. This inherently left out one important aspect of sales: Conversation.

Since Jeffrey's clients sell high ticket offers, the ability to talk with their audience, provide valuable content, and qualify prospects before talking with an agent was necessary. He also wanted to bring the average time it takes to close a sale down for his clients. A personalized experience that generated sales conversations would separate them from their competition.
The most important criteria for Jeffrey was generating sales conversations. He wanted to make sure that this tool would speak for his agents, and that it was available 24/7 and on autopilot. With all this in mind, he found ManyChat to be the best solution to take his real estate marketing strategy to the next level.

ManyChat allowed him to build template experiences for clients, and create a unique SaaS offer for his company that's truly scalable: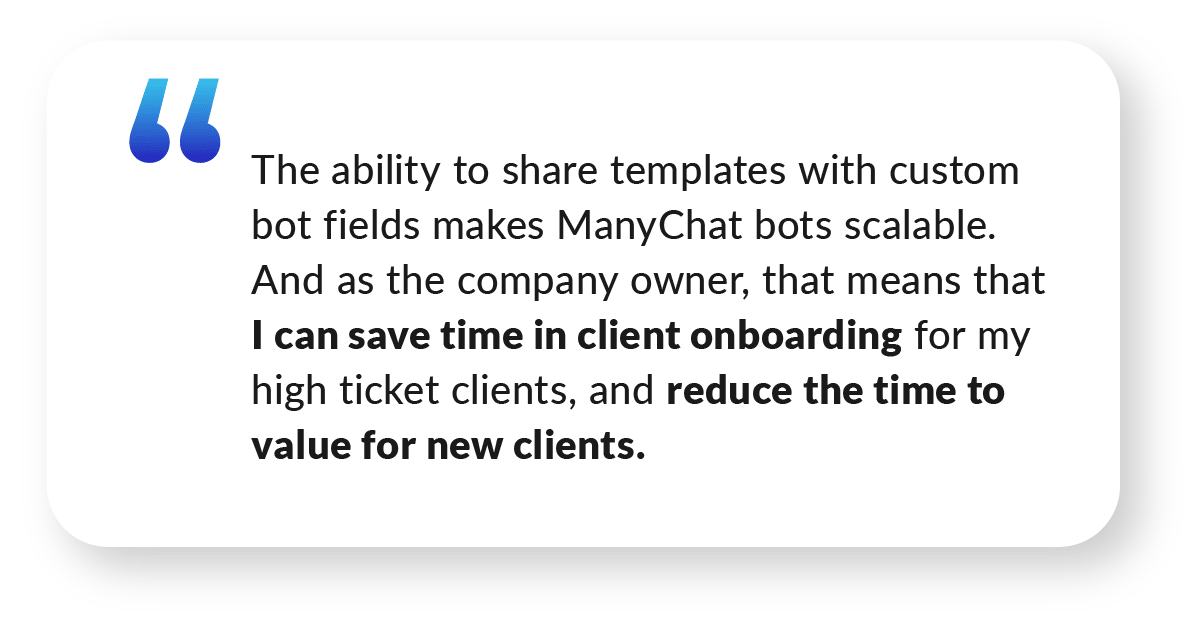 Why ManyChat?
Jeffrey chose ManyChat for three main reasons:
ManyChat's intuitive user experience gives Jeffrey the ability to build sequences that create a two-way conversation with prospects, without sourcing code.
Conditional logic enables Jeffrey to create a personal experience for prospects by sending targeted messages and qualifying leads.
ManyChat's community helps Jeffrey refine his marketing strategy. It's a place where knowledge flows freely, and members can learn from each other to create better experiences for their clients.

How Steezy.Digital Uses ManyChat To Help Clients Book More Calls and Close More Deals
Lead generation is the main focus in real estate. For most, the process can take up to 11 months to close the deal. Closing has a lot of moving parts and sometimes a deal can stall and no one knows why. You want to be available to answer any questions buyers may have to smooth out the process. If you can build a strong relationship with potential homebuyers, you have a higher chance of turning them into new business.

With ManyChat's Flow Builder, Jeffery was able to see the whole journey from start to finish. This allowed him to design lead nurture and follow-up sequences with full transparency. The best part? Once the automated conversation stopped, Jeffrey would jump in to address any concerns someone had and encourage them to book a call.
Jeffrey's real estate template also helps clients determine likely buyers with lead scoring. Based on engagements made throughout the sequence, agents can know:
How engaged the customer is by tracking every click
Whether they filled out the mortgage calculator
Price points customers are clicking on in the bot
Whether or not the customer is reading the content

Once the lead engages with enough content, they are marked as "hot" and two actions are triggered.
The agent is notified that this lead is hot and ready to be talked to right now (even if it's months after the lead was generated)
The customer is sent an automatic message prompting them to call the agent because "we've noticed you are reading all of our content!"
All this information is then routed to the agents CRM for them to reach out to qualified leads.
The Results
Not only has Jeffrey built an effective business model for his agency with ManyChat, he continues to make an impact on his clients' businesses as well. In particular, one client has:
Closed 5 homes in six months.
Generated $1.45M in sales at a three percent commission rate.
Spent only $600 a month, seeing a 12X ROAS.
Generated $43,500 in gross commissions.
What's next for STEEZY.digital?

Jeffrey's new goal is to impact 100,000 agents with new real estate marketing tech called RealNurture.io. To do this, he is creating an AI-powered, low monthly subscription template that agents can use to nurture leads 5x more effectively than email and traditional methods.
For the past 13 months, he's been training an AI knowledge base specific to real estate which can respond to free text input. This is built out through Google's conversational AI product called DialogFlow and integrates seamlessly with Jeff's extensive ManyChat real estate template.
The unique part about Jeff's conversational AI is that by combining the power of ManyChat with the power of DialogFlow, real estate agents on this system receive the best of both worlds:
An easy to install pre-built ManyChat real estate template
Conversational AI knowledge base that responds to customers for the agent
This tech will give homebuyers the best information they need to make purchasing decisions faster and with context. It'll help save agents take on more clients at once, close sales quicker, and even let them spend time with their family on the weekend.
Want a free ManyChat real estate chatbot template from Jeff? It only takes 7 minutes to see up. Head over to RealNurture.io website where you can get a real estate chatbot crash course with video training.
Or, start by signing up for a free ManyChat account and build your bot today.