How to Set Up Lead Scoring in ManyChat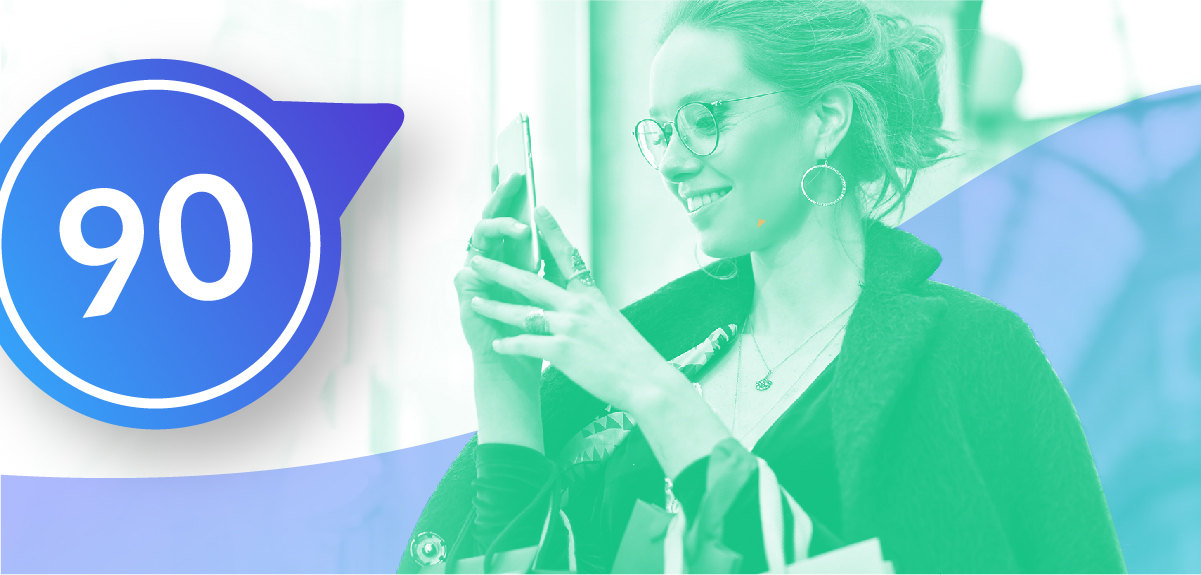 Setting up funnels, pop-up forms, follow-up calls, and qualifying leads has become a part of our day-to-day lead generation efforts. And it'll continue to play an important role in the lives of small business owners and marketers today.

The problem starts with "qualifying". It's both general and subjective, so any plan of attack feels like a step into the void. But it doesn't have to be.

If you take measures to define what a qualified lead is, you can quickly identify who is ready to buy your products or services. And with a Messenger bot, you don't have to lift a finger to figure it out.

For that, you can use lead scoring. 
What is lead scoring?
Lead scoring is the practice of assigning points or scores to each lead you generate for your business. It helps you figure out which leads are ready to buy, and which need more nurturing. A scoring system helps companies prioritize leads so sales and marketing can respond and engage with them accordingly.

Every company has a different standard for how they assign points. You can score leads based on different characteristics, including personal information they give you and how they've interacted with your Messenger bot or business. It's up to your company to define what actions increase lead score, whether it's a button clicked, quiz taken, or type of information received.

Setting up a value system for assigning points takes three steps:

Identify the common threads between leads who became customers.
Determine the characteristics of leads who didn't become customers.
Decide which attributes should be weighed heavily based on how they signal someone will buy.
This helps you figure out what signals can lead to a sale. When a user takes them, your bot will automatically assign a point value to the user. The higher the score, the better chance they'll buy from you.

Identify what actions affect lead score
The first thing you should look at is what actions affect lead score? Are they positive or negative?

Currently, most marketers or business owners track some type of action. They might look at coupons redeemed or eBook downloads. While these are useful for assessing engagement, they're not definite. You can't tell whether someone is ready to buy or not.

A more accurate reflection is a lead score, or an assigned number value such as +60 or -20. You can add or subtract points whenever a person takes action. For example, you might increase points each time they take positive actions:
| | |
| --- | --- |
| Action | Score |
| Read a Sponsored Message | +2 |
| Engaged with your Messenger bot | +3 |
| Downloaded content | +4 |
| Completed form or quiz | +6 |
| Gave email address or phone number | +8 |
| Attended webinar | +10 |
And decrease it when they take negative ones:
| | |
| --- | --- |
| Action | Score |
| Didn't give email or phone number | -2 |
| Cancel webinar registration | -3 |
| Typed "stop" but stayed a subscriber | -5 |
| Unsubscribed from your bot | -10 |
Knowing when a person is ready to buy should be clear. So you need a specific number for your goal. The points you give for each action are up to you to decide.
How to set up lead scoring in ManyChat
To create a successful lead scoring tool, you need to define what actions increase lead score. Content downloads, SMS opt-in, promos redeemed, and purchase history are some of the many different attributes you can choose to assign points to.

With ManyChat, you can set conditions after an individual action, or set as a rule for one or multiple flows.
Action-based scoring.
In your ManyChat dashboard, head over to Settings. Click Custom Fields, then +New User Field to create a new customer field. Name it "Lead Score" and set type to Number.

Back over in flows, you want to create an action to set the lead score. For example, we want to see who's likely to go to Conversations this year, so we'll start by:

Add action off 'Wow — I can't wait!' CTA.
Set Custom Field to Lead Score.
Increase or decrease points by a concrete number.
For this lead scoring demo, we'll give everyone who's excited about Conversations 10 points.
And for those who aren't excited about Conversations (which, why wouldn't you be!?), we'll decrease their lead score by -100.
You can add these actions throughout your flows based on how people interact with your bot. Over time you'll watch as their score increases or decreases in order to reach out at the best times.

Rule-based lead scoring.
Some builders may have multiple flows that have the same qualifying action. Instead of trying to insert an action block into each task item, you can create a rule that automatically updates points.

If you're a gym owner, for example, you can set a rule that says: 'If someone books a free training appointment, give them 2 points". Rules can be set for any trigger including booking location tours, giving an email address, or even canceling an appointment.

Now anywhere in you have these triggers in your bot, the users score will go up. Setting rules make scoring faster than going into individual flows and adding this step each time.
Set up your lead scoring system today. Get a ManyChat Pro account to get started.
What lead scoring means for your marketing efforts.
Once you have your lead scoring tool in place, you can also use it to improve your targeting and promotional efforts. Lead scoring enables you to filter audiences based on their likelihood of buying and send relevant offers in Messenger, SMS, or email.
Reduce spend on paid messages.
Whether you use scoring to determine loyalty or qualify leads, the idea is the same. Filter your audience by their score and send an offer they can't refuse in response to their past interactions. This helps you improve targeting when you send broadcasts, text messages, and Sponsored Messages. When you pay to send promotional content, you want to be clear on who's valuable to you as a customer.
Offer exclusive deals to loyal customers.
Pro tip: really want to impress your customers? If they have a high score, set an action to give them a 5% discount toward the end of a purchase sequence. It may help give them the extra push they need to tap buy. You can also split discounts based on loyalty scores or offer discounts via SMS.
Deliver more relevant content.
Every user will be in a different stage of buying your product. Use lead scoring to tailor content based on those stages; for example, you can invite users who have a lead score of 50 to an exclusive SMS list or webinar. Or ask people with a lead score below 15 for feedback on how you can improve their experience.
Integrate with Google Sheets.
Keeping organized is important for any size business, which is why you can record each action taken in Google Sheets. This is good for agencies or marketers who want to show clients a track record of their leads.
Lead scoring makes your life (and marketing efforts) easier.
When you can determine what considers a lead qualified, the momentum creates agency-level marketing effects with a Messenger bot. You can uncover more insights about your customers creating more personalized experiences for them, and enact a lead scoring tool that does the dirty work for you.
Set up your lead scoring system today. Get a ManyChat Pro account to get started.
The contents of this blog were independently prepared and are for informational purposes only. The opinions expressed are those of the author and do not necessarily reflect the views of ManyChat or any other party. Individual results may vary.