How To Build An Effective Sales Pipeline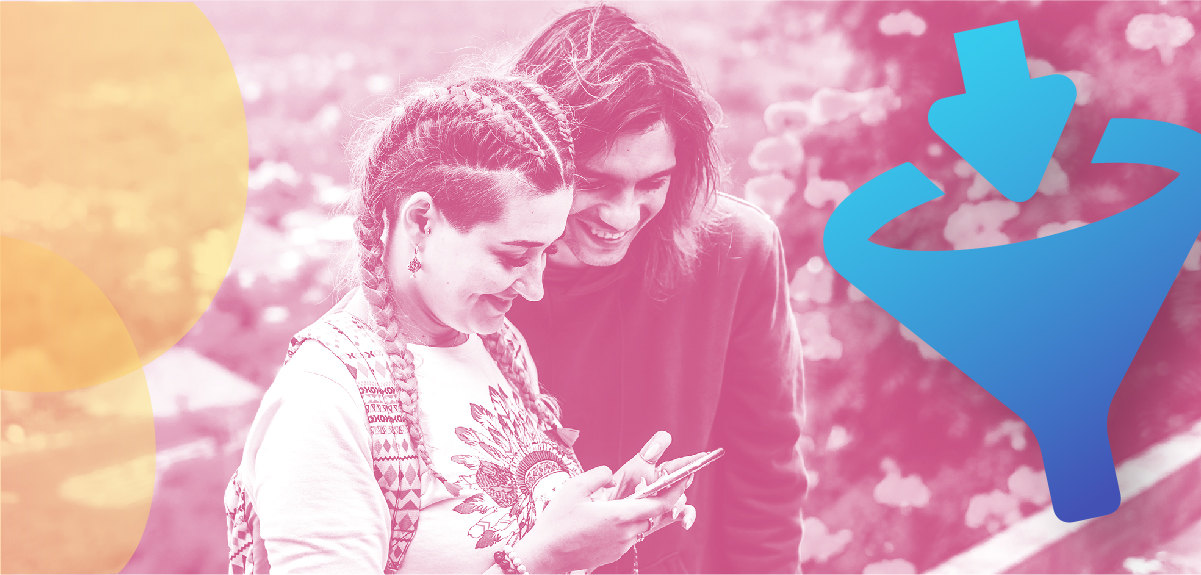 Every small business has a selling method they use to close deals. Whether you're a real estate agent or a startup founder, you have one goal: drive sales revenue.

It doesn't matter who you sell to, or the size of your business. Building a sales pipeline helps you better predict upcoming sales, and create rich opportunities for potential customers from prospect to closing.

Surprisingly, the sales pipeline is pretty similar for everyone. It's not only a sales strategy for corporate teams in a big fancy office, but also for small business owners who want to sell more.

Here's an overview of what an effective sales pipeline formula looks like, and how you can build one for your business.
1. Get new leads
Your goal in the first stage of your sales pipeline is to identify new leads for your business. There are several ways of finding these prospects; often, businesses rely on social media posts, in-person networking, and cold outreach to bring new leads to their business.

With the rise of Messenger Marketing, conversational selling is quickly becoming the weapon of choice for discovering and connecting with your target audience. Messenger is a vital communication channel because it's where everyone interacts these days. More than a billion people use FB Messenger — that means your prospects are probably using it too.
Take Technosetbee International's Messenger bot giveaway as an example:

The company used its bot to inform and encourage audiences to enter the giveaway, which resulted in over 200 high-quality leads and more sales. Users could click through "Apply Now" and end up in a Messenger flow where the engagement continued.
2. Engage with them
Once you pull in some warm leads, offer them something fun and exciting so they stick around. There are many ways to create engaging conversations using Messenger. You can use quizzes, games, videos, and more to draw prospects deeper into your funnel and toward the next action.

Not sure where to start? Check out Fit N Simple's fitness quiz, which they use to learn more about new subscribers:
Starting with a quiz means two things: One, you get to learn about new subscribers so that you can tailor content and offers; two, people like to talk and learn about themselves, so they are more willing to engage. It's a win-win.

If you start with a quiz or questions that weed out the right leads, you start on the right foot with them. It can help move them to the next desired action, like giving you a phone number or email, redeeming a coupon, booking an appointment, or watching a video. Now that they're more comfortable with your company, they're more likely to click and engage with what you send.
3. Qualify leads
Whether you're a mom-n-pop shop or online coach, qualifying leads is really valuable. And while it might sound stuffy and sales-y, there's nothing wrong with setting up a lead scoring system in your Messenger bot.

The goal is to identify who is ready to buy and who needs more nurturing. If someone clicks a button or downloads an eBook or coupon, you can assign them a point or lead score. It's up to you to decide which actions mean someone is more likely to buy versus which don't.
Don't know where to start? Look at these three characteristics to help you figure out a scoring system:
Determine the common threads between leads who became customers.
Identify characteristics of leads who didn't become customers.
Decide which characteristics should be weighed heavy based on how they indicate someone will buy.
If lead scoring sounds like too much of a challenge, try using live chat. Jump in at the end of a sequence and see if users have any questions you can answer to help close the sale.
4. The sales meeting
Since some of your leads will be ready to chat right away, it's natural for them to expect a face-to-face meeting or trial of your product. That's the original sales pipeline formula. But thanks to Messenger, there's no need to meet in person anymore. Everything can happen right in your leads' chat window to shorten the sales cycle.

There are two ways you can reimagine the meeting:
Live chat gives you the ability to connect with prospects in real-time and respond to any questions or concerns.
Send videos, sales decks, and PDFs to give prospects the same product demo you'd typically present in a sales meeting, but inside Messenger
The sales meeting can still take place, just on a different, more accessible channel for your clients.
5. Follow-up
While some prospects may buy after your meeting, there are often people who won't and will continue to need a little love. It's a good idea to follow up after you send digital sales documents to show prospects you're still there for them.

For example, you can always send a thank you message and include a recap of what happened during your interaction. Or discuss the next steps, thereby leading them to the next stage of the sales pipeline.

6. Close the deal
Closing the deal could be as simple as a purchase of your product inside Messenger. Or it could be a complicated process where several people need sign-off to finalize everything.

Regardless, you want to make the buying experience easy for your potential customers. To really benefit from your Messenger bot, add a Stripe integration, free-trial form, appointment booking, or other action that seals the deal to make sure it's easy peasy for people to buy.
7. Turn customers into repeat buyers
Offer existing customers something to keep them around. It can be a free product, discounted service, or some reward for customer referrals. Word-of-mouth marketing is powerful, so having friends tell their friends about your business is extremely useful.
What's next for you?
Maintaining an active sales pipeline involves a combination of social skills and using the right tools at the right time to find, qualify, and convert prospects.
The good news is that there are plenty of tools available for today's sales reps and small business owners to help them create a pipeline that delivers increased ROI – and a Facebook Messenger bot is just one such tool.
Want to get started on your new sales pipeline? Get a free ManyChat account and start building your bot today.
The contents of this blog were independently prepared and are for informational purposes only. The opinions expressed are those of the author and do not necessarily reflect the views of ManyChat or any other party. Individual results may vary.