5 Tips for Building and Managing a Sales Team in 2020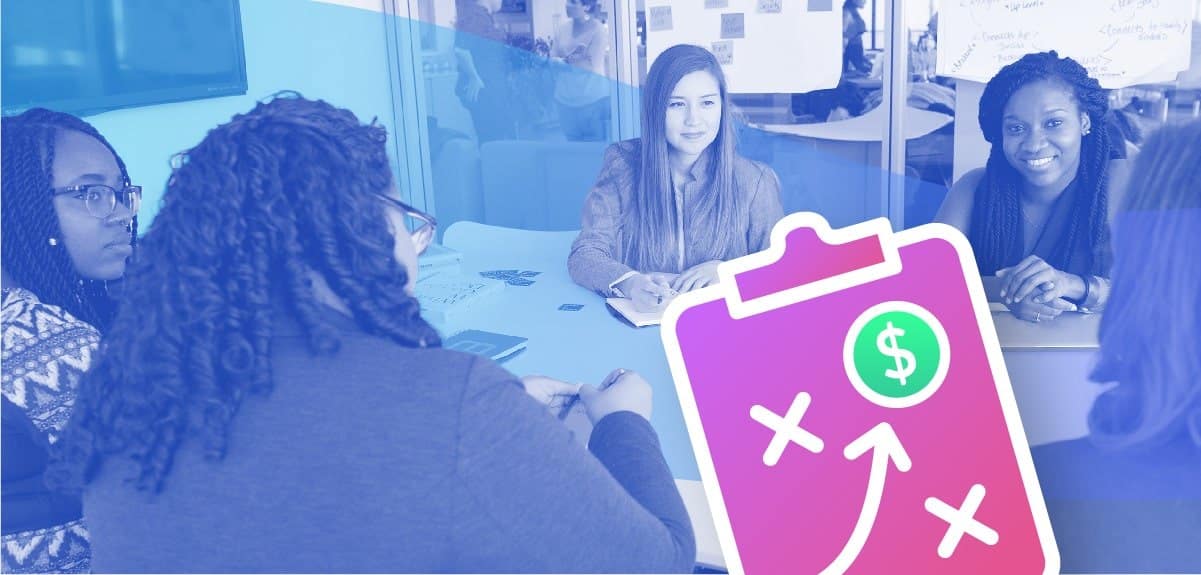 There are endless strategies for building and managing a sales team. For most sales managers and directors, trying to handle all of them at once presents roadblocks to business growth. Not only will tackling the job on your own take up much of your time, but you'll also end up jeopardizing buyer relationships and spending too much money trying to find the best fit. At the end of the day, if you bite off more than you can chew, it's hard to really succeed at any one thing.
The better method is to choose a few ways to build and manage your sales team. Train them on a few key tactics, and measure what works and what doesn't over time. Then you can fine-tune your efforts based on what's actually driving sales and growth.
If you want to crush your sales goals in 2020, follow these five tips to help you build and manage a successful sales team.
1. Come up with a repeatable hiring process
The first step is to know and write down the sales tasks at hand. It may seem you can hire any generalized salesperson to sell something, but without knowing the relevant tasks, you can't set criteria for a smarter hiring process.
For example, if you're selling sunglasses online, personalized service and advice are needed to make the sale. But with a marketing service, trust and problem-solving make sales tasks more difficult and variable. You need to hire salespeople that can successfully sell your product or service.
To ensure you consistently hire the best fit, Harvard Business Review recommends evaluating job candidates based on three key areas:
Background and reference checks: Does your candidate have experience in executing the sales task you present them with? What do past colleagues have to say about their work?
Structured interview: A standardized interview where each candidate gets the same questions, in the same order. Questions focus on qualifications over cultural fit.
Assessment results: Create an evaluation that emulates the sales experience in your organization. For example, at Hubspot, sales hires spend a month getting hands-on experience to help them understand what the customers do with the product. They experience the same pains and successes as buyers, and can better help them during the sales process.
When hiring new employees, focus less on how a candidate fits into your company culture, and more on how they can solve problems and execute your sales tasks.
2. Give your team better sales tools
You may think that more tools will make your team more productive and shorten your sales cycle. However, that's not always the case. The best sales tools should make data easy to access, automate repetitive tasks, and manage your team.
Whether you're a solopreneur or small operation, you don't need to break the bank to fill your sales pipeline. Odds are, you don't even have time to search all the tools you need for sales: a customer relationship management (CRM) software, a lead handling and prospecting tool, analytics and reporting tools, automation and integration tools.
With ManyChat, you can create a mini-CRM inside the platform, fit with subscribers' demographic information and other advanced targeting information. You can collect and score leads so your sales team can reach out ready to help prospective customers. Plus, the platform also integrates with free sales tools, including Hubspot Sales, to create a robust and affordable sales ecosystem for businesses of any size.
3. Teach your sales team how to text
Depending on your needs, sales accompanied by SMS customer support can be a highly engaging and powerful way to close a sale. With SMS, you can answer any questions in a two-way SMS Live Chat and help encourage the customer to buy.
Using SMS, it's important to not speak in a sales-y tone or upset customers through text. Your goal is to give people a quick response with consideration and respect. You can set up a system where customer support fields the problem, then hands the customer off to the sales team for product-related questions.
When you teach your team how to text, be sure to brush up on SMS best practices and compliance rules. You don't want to accidentally ban your team from using this effective channel to sell.
4. Create buyer-focused sales content
For most businesses, creating content to encourage sales typically takes the backseat. You rely, instead, on sales brochures or some type of manual to aid prospects in their buying decision. More often than not, they don't align with what the prospect really needs in order to purchase your product.
Take a look at your prospect's buyer's journey, then consider where the following types of content can assist your sales strategy:
Blog posts.
Whitepapers.
Case studies.
Sales scripts.
Product sheets.
Competitor comparisons.
Email templates.
Messenger and SMS templates.
One-pagers.
With buyer-focused sales content, you're arming your team with the assets they need to close the deal. You're helping them form better relationships with buyers across your accounts. And most importantly, the more empowered your team is, the more motivated they are to do good work in the future.
5. Keep your team motivated
All too often, sales leadership treats reps like a selling machine. If you need to boost sales for a particular product, improve the compensation and incentives for the people who are selling it as a start. But the reality is, sales teams aren't always driven by money — they are goal-orientated and need to stay motivated by more than just their paycheck.
While it's not leadership's responsibility to ensure day-by-day motivation, it is their job to lay the foundation for it. Some examples of how you can achieve this are:
Building trust with your team. Without a healthy and confident relationship between leadership and reps, it'll be hard for people to stay inspired by their work.
Asking people how they like to be managed. Everyone's personality is different. Find out certain preferences for each rep including: How often do they want to meet? How do they like to receive feedback? Do they prefer email, Slack, or in-person communication?
Understanding what drives them. You can't motivate someone if you don't know their professional and personal goals.
Setting daily, weekly, and monthly goals. This helps keep people on track, show they are hitting quota, and making an impact on your organization.
Overall, find out what gets members of your sales team excited, what will make them go the extra mile for your company. By bringing out the best in your sales team, you help them stay motivated and, in turn, make more sales.
Final thoughts
Building and managing a sales team is a lively topic because the annual turnover in sales is between 25 and 30%. It's hard to sell products and services, and even harder to keep sales teams motivated for the long run. By following these five tips, you can build a long-lasting team that continues to drive revenue in an ever-changing environment.
Looking to improve your sales team with automation? Sign up for a ManyChat bot. It's free and you can start selling more today.
The contents of this blog were independently prepared and are for informational purposes only. The opinions expressed are those of the author and do not necessarily reflect the views of ManyChat or any other party. Individual results may vary.