SMS Marketing Best Practices: 5 Tips to Achieve Success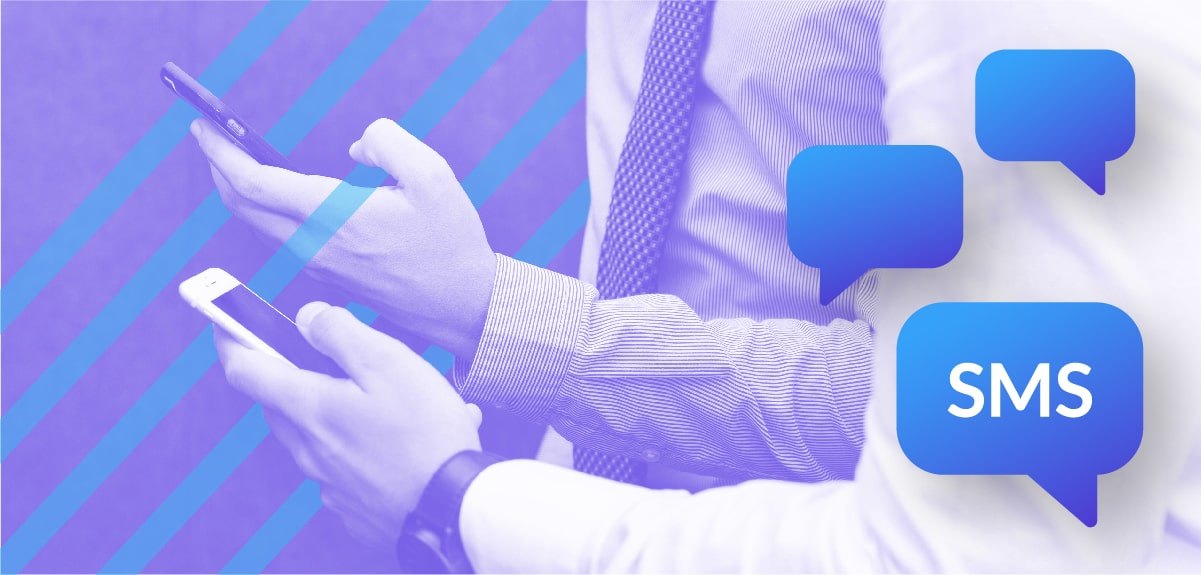 Consumer behavior changes what feels like every second — and today, mobile devices are becoming more personal than ever. According to KPMG's Customer Insight Report, nearly a third of millennials check their phone every five minutes without getting a notification.
People spend more time texting than doing anything else on their phones. To do so, there's no app to download, no new interface to learn, which helps explain why ninety-seven percent of all smartphone users text their contacts at least once a week.

This is why SMS marketing is one of the marketing channels. It's expected that 48.7 million people will opt-in to company communications via text by 2020.

Needless to say, this is a channel you want to tap into. Here are seven best practices for text marketing to get you started.
SMS Marketing Best Practices 
1. Set expectations
In addition to getting permission, you should specify how many texts you'll send each week or month. This lets people know when they'll hear from you so they won't be bothered by your messages.

Kelly Mirabella, a Certified ManyChat Educator Partner, adds to this:

"With SMS Marketing, you need to be clear about what a subscriber is getting, when they are getting it, and you have to follow through. Are they getting promotions or news? What is it you're going to be texting them about. Text messaging is very personal to users, so you have to set expectations to see better engagement for your campaigns."

Besides, no one wants to receive a ton of messages from any business anyway. Try to stay between two to six texts per month. 
2. Own a keyword
Creating easy ways for people to opt-in to your SMS marketing list is key to effective acquisition. It's important to reserve certain keywords for people to text and subscribe with. When people text your shortcode — or special five or six-digit number for your business — with the keyword, you can respond back with an automated and customizable response.

Marketers should treat this as a fun opportunity to connect with potential subscribers. Keep keywords to one word — for example, "CHAI" may be more effective than "CHAITEALATTE". You can own multiple keywords for specific promotions and deals, too.
3. Use short and close-ended messages
It should go without saying, but keep messages short. Long messages may appear spammy and lack purpose, so keeping your text concise is important to improve click-through rates.
"One of my biggest best practices for text messaging: Be shorter than short. People don't want back-to-back messages in their texts, which means you need to be straight to the point. You can then take people from text to Messenger where you have more flexibility with how much copy and content you send."

Kelly Mirabella
The message below is a great example of a short and clear message. It's conversational, shows exactly what the receiver needs to do next, and why:
The average person responds to a text in 90 seconds; giving them an easy "Y" or "N" option incites action. Also, simple SMSs lead to higher open rates and can help make for a more effective text marketing campaign.
4. Drive traffic to other marketing channels
When collecting leads from your SMS campaign, it's a good idea to move them onto other marketing channels as well. Make sure you're not just sending promotional texts in hopes of a sale. Use text conversation to start building the relationship, then encourage people onto other platforms such as Messenger bot or YouTube channel.

You can also use texts to recoup lost sales opportunities. For example, Framesbuy, an eCommerce glasses store, uses text marketing to reduce abandon cart rates. Customers give their phone number at the beginning of their buying process. If someone leaves items in their cart, the company sends a coupon code for them to apply to their deserted cart.
5. Offer to opt-out
Subscribers need to know they can opt-out from your texts any time. So, whenever possible, add "text STOP to cancel" at the end of your response.

When someone opt-ins in to your list, you must include this. Occasional texts throughout your text sequence should also include an opt-out option. Some people may not want to receive your messages any more, and you need to give them an easy way to do so.

It's important to let subscribers know that when they opt-out from text, they are not opt-ing out your Messenger list too. People often forget or don't know they have to do both if they want to stop getting messages from you completely.
Today's Marketers are Moving to Text and SMS Messaging. Are You Ready?
Mostly everyone has a smartphone they keep handy all day long. And they spend their days browsing, scrolling, and texting to talk with friends and family.
By meeting them where they are, your business can harness a cost-effective and simple channel that drives success. Text and Messenger Marketing make a powerful and conversational medium to build relationships with your customers. It's time to get started.
Disclaimer: This information is provided for educational purposes only and should not be relied upon as legal advice. Please always consult your own attorney before engaging in text marketing.
The contents of this blog were independently prepared and are for informational purposes only. The opinions expressed are those of the author and do not necessarily reflect the views of ManyChat or any other party. Individual results may vary.