How to Prepare Instagram Campaigns for the Holiday Season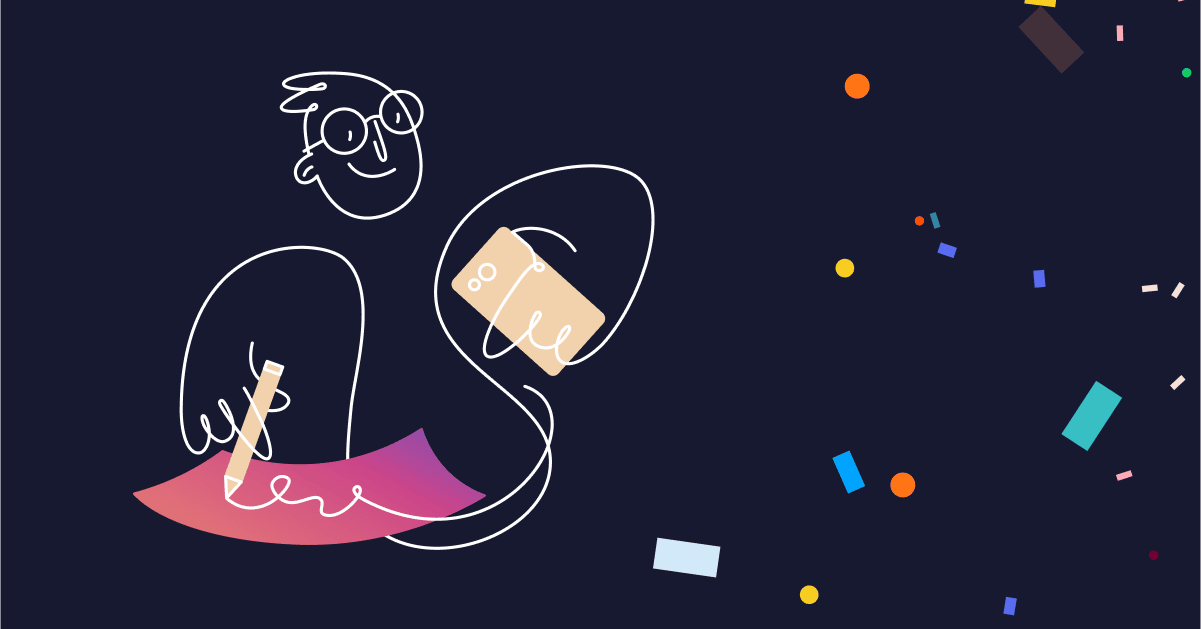 For many, the holiday season is the most wonderful time of the year. But for social media marketers, it's one of the most stressful.
Consumers are spending more and more each year during the holiday period. Americans alone spent a record $188 billion in November and December 2020.
Instagram is one of the main social media platforms consumers rely on in their holiday purchasing journey. Data shows that 70% of consumers plan to research their holiday purchases online, and 81% of Instagrammers use the social media app as part of their research.
So, how do you prepare your business's Instagram profile for Black Friday, Cyber Monday, Thanksgiving, and Christmas? This guide shares the answer.
When should I start preparing my Instagram holiday campaigns?
Sure, it's good to be reactive — especially on social media. If you see an opportunity to get involved in a trending conversation, it's great to have the flexibility to jump in and add to the conversation. But when it comes to the holidays, being proactive is the way to go. Planning out your Instagram holiday content well in advance gives you time to update, amend, and edit your scheduled posts in the lead up to the holidays.
Many marketers start planning their seasonal content up to six months in advance, and with good reason. Research shows that 56% of people plan to complete their holiday shopping before December, so if you're promoting your products as gifts, you need to take this into account.
Take a look at seasonal sales data from last year to see when you usually see an increase in holiday orders, and survey existing customers to ask when they start searching for Christmas gift ideas.
Shoppers in some industries start planning holiday purchases earlier than others. But as a general guideline, start planning your holiday Instagram campaign around July, with the goal of scheduling content in early November.
How to plan an Instagram holiday campaign
When it comes to social media content over the festive period, preparation is key to your success. Here's how to ensure you're all set for a successful Instagram campaign for the holiday season.
1. Decide on a campaign goal
At the heart of your Instagram holiday campaign should be an overarching goal or target. What do you want to achieve from your strategy?
For many businesses, the holiday season is about capturing sales and revenue. And it makes sense since this is a time period when many consumers are looking to buy holiday gifts. In this case, judge success on metrics like leads, sales, and revenue generated.
But sometimes, it might not be about sales and revenue. The holiday season is a great time to increase your Instagram engagement and grow your follower count too, especially in certain industries. The business-to-business (B2B) product and service space, for example, might not be in demand at this time, but you can still take advantage by creating content that excites and engages your target customers.
2. Create an offer or landing page
To capture sales, sign-ups, or leads from your Instagram holiday marketing campaign, you need to have a destination for potential customers to go.
Create (or resurface) a dedicated page on your website to drive Instagram users to. This might be a sales page for Black Friday, a gift guide, or an email sign-up page if you're trying to get leads.
Instagram only allows brands to add one link in the bio on their profile page. However, tools like Later and Campsite act as mini landing page for Instagram users to visit different pages from a single link:
Once at this stage, prepare URLs for any holiday-related pages you're directing users to. You'll need these to add "swipe up" links in Instagram Stories and any paid ads you run.
3. Plan your holiday content calendar
Next, it's time for the main event: creating your Instagram holiday content.
Instagram is first and foremost a visual platform. So it's super important to share engaging visual content through either images or video. There are no rules per se, but your content should look consistent so it's easy to recognize your brand — this might be through branding and design, or the actual photography style.
Instagram offers a range of content formats to help you reach and influence your followers. Let's take a look at Instagram holiday content ideas for some of the most popular.
Use carousels to tease holiday promos
If you're releasing new products or promotions throughout the festive period, an Instagram carousel is the ideal format to showcase them.
With a carousel, you can share up to 10 images or videos, which is for teasing promotions on certain products or creating gift guides for last-minute shoppers.
Real Techniques, for example, uses Instagram carousels to tease new Christmas products. It builds anticipation and encourages engagement by announcing the new product on the final slide — the one proven to get the most engagement.
Pro tip: Create an Instagram Shop to tag products you're sharing in your festive content. That way, you can create shoppable posts for users to watch the video, browse the product, and buy it — all without leaving the app.
Use Reels to create content advent calendars
Instagram Reels is a new feature you can use throughout the holiday season as well. Reels are short, 30-second videos you can use to shout about holiday-related promotions.
Drive engagement over the holiday season by creating an advent calendar content series where you give products away on each day leading up to Christmas. Encourage followers to enter by commenting on your Reel and tagging a friend.
This method works fantastically if your holiday campaign goal is to improve brand awareness. By only entering the people who comment on your Reel, you're giving them a reason to introduce their own network to your brand.
Get people in the holiday spirit with Stories
Data shows that more than 500 million users use Instagram Stories each day. Almost a quarter swipe up on a link in a brands' Instagram Story. That means you can drive traffic and sales from your Instagram holiday strategy. Potential shoppers will visit your site when they're ready to buy.
Make your Instagram Stories engaging by:
Using holiday-related stickers.
Reposting user-generated content (UGC).
Running a special holiday-themed giveaway, such as a gift card or limited-edition bundle.
Pro tip: If you're running a festive giveaway on Instagram, configure Automation to collect your lead's email address. Encourage followers to DM a keyword — like "giveaway" — and give an automated, real-time response to ask for their email address. This helps you build a list of giveaway entrants and retarget those who don't win.
4. Write an engaging holiday-related caption and CTA
Granted, Instagram is a visual-heavy platform, but there's more to posting engaging content than a visually appealing image.
The caption of your content is a hugely important factor in how your content is received by your audience. The majority of people pay attention to captions, with more than a third (35%) saying they always read them.
Treat your caption as a mini call to action (CTA) for someone to interact with your posts. Push them to leave a comment, like, or share your post with their friends. The more engagement you have, the greater chance Instagram's algorithm places your content higher in a follower's feed.
It's also worth noting that when writing your caption, consider your brand tone of voice. Write in a way your followers are accustomed to. Get people excited about the things you're sharing via the caption, and give them something to do next, like what Emma Mattress did:
5. Use holiday hashtags in your posts
Hashtags are a vital part of your Instagram strategy. By adding them in the caption or first comment, you'll have the opportunity to reach people who don't already follow your business's Instagram account.
Use popular festive hashtags in your holiday content to drive further reach. Some of these include:
#holidays
#christmas
#holidayseason
#christmastime
#christmasgifts
Also look to include more niche hashtags that are hyper-relevant to your industry, products, or services. If you sell DIY products, use hashtags like #seasonaldecor or #christmasdecorating. A clothing retailer might showcase some products from their eCommerce store using hashtags like #partydress.
Experiment with creating your own holiday-related hashtag, too. Coca-Cola's infamous #The HolidaysAreComing hashtag has more than 35,000 tags on Instagram. The same goes for Starbucks' #RedCupContest, which starts building momentum around fall.
The best part? You don't have to have huge legacy campaigns to capture holiday shoppers on Instagram. Fashion retailer Cluse created their own festive hashtag, #MerryCLUSEmas, to showcase their products in the build up to the holidays.
During the holiday season, Instagram users tagged the brand and used the hashtag in their own posts, featuring the brand's watches as part of their holiday outfits. The hashtag has been used over 2,600 times, generating superb brand awareness for the retailer.
6. Commission influencers in advance
Influencers are a powerful way to get your brand message and products in front of your target audience. Some 87% of users say an influencer has contributed to them making a purchase; hence why the influencer marketing industry is set to be worth $15 billion by 2022.
Brands can rely on an influencer's engaged audience during the holiday season. Schweppes, for example, partnered with influencer Em Sheldon to post a short video of her using the product:
​​
When partnering with influencers during the holiday season, remember to give them as much notice as possible. It's likely their busiest time of the year too, and to keep their audience's trust, they'll be cautious about how many brands they partner with over such a short period of time. Reaching out early will help you secure a spot.
Related Post: Cold Emails: 5 Tips for Contacting Influencers
7. Schedule your Instagram content in advance
Once you've created your content, crafted engaging captions, and have your holiday posts ready to go, it's time to schedule them.
Scheduling Instagram content in advance — with tools like Buffer, Hootsuite, or Sprout Social — helps when taking leave during the holidays. You don't need to worry about remembering to post your content manually over the festive season. It also frees up time to concentrate on other tasks during what is often a busy period for social media marketing teams.
You can also use Instagram DM Automation by ManyChat to set up automated responses and make sure followers aren't left hanging when they contact you. Upload answers to your FAQs, such as product availability, size, or shipping, and give potential holiday shoppers an immediate answer:
It's time to start planning your Instagram holiday campaign
It's never too early to start planning your Instagram holiday campaign. Use a variety of different content formats, lean on seasonal hashtags to increase your reach, and schedule content in advance to take the stress out of holiday marketing.
Whether you're preparing a seasonal campaign to reach new audiences or generate sales, the holidays are one of the most important times of the year for eCommerce businesses. Make sure you're prepared by planning content for your social channels in advance.
Ready to prepare your Instagram account for the holiday season? Start using Instagram DM Automation by ManyChat today.
The contents of this blog were independently prepared and are for informational purposes only. The opinions expressed are those of the author and do not necessarily reflect the views of ManyChat or any other party. Individual results may vary.