New Limits and Changes to Facebook Ad Features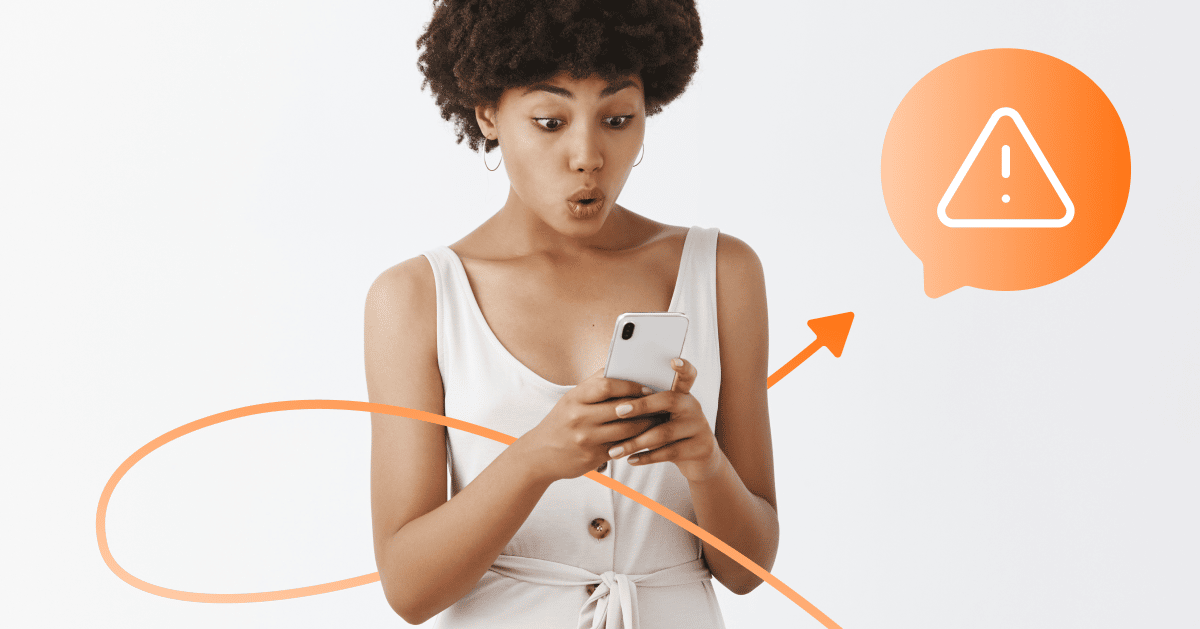 March 30th Update:
Japan is now included in these Facebook Ad optimization restrictions. This blog post has been updated to clearly outline whether your account is impacted. If you're impacted by these restrictions, you might also be impacted by December 16th, 2020 restrictions to your Messenger account. Please read this blog to see if you're impacted.
Old Post:
Due to an ongoing effort by Facebook to comply with privacy laws in Europe, Facebook has implemented fundamental changes to its Ad capabilities and features.
If you are running Facebook Ads and are based in Europe or Japan or are targeting users in Europe/Japan, these changes will limit and affect the way you run and measure your ads.
As of November 16th, Facebook hasn't given guidance on when these changes will be lifted or reverted, so for now, make any necessary changes to your current campaigns. You can read Facebook's version of the changes here.
This post will dive deeper into these changes, how they might affect your ad campaigns, and our suggested next steps.
Who does this affect?
The Facebook changes affect two ManyChat user groups.
If you're located in any of the 30 European Economic Area (EEA) countries OR Japan, including the 27 EU member states, Norway, Iceland, Liechtenstein, and the UK, these changes apply to you. 
If you advertise to Facebook users located in any of these countries, these changes also apply to you.
What's changing?
Starting on November 16th, 2020, and rolling out gradually through early December, several of our Messenger and Instagram products will be unavailable for advertisers in Europe/Japan and any campaigns globally targeting people in Europe/Japan, including:
Engagement Custom Audiences based on people who have messaged a Page or Instagram business profile (and Lookalike Audiences based on these Engagement Custom Audiences)
Sponsored messages
Ability to optimize for Conversations or Leads in the Messages, Traffic, and Conversions objectives
Lead Generation message template
Messaging metrics for ads reporting & insight for messages
Let's analyze each one by one to understand what this means for you.
Engagement Custom Audiences based on people who have messaged a Page or Instagram business profile (and Lookalike Audiences based on these Engagement Custom Audiences)
What does all of this mean? First, this means you can't target your ManyChat subscribers, as part of the Audience targeting step, in either ManyChat or Facebook's Ad Manager, using any ad format. This is because ManyChat subscribers are essentially Facebook users who have messaged your page, and therefore, fall under this new restriction.
Second, this also means you can't create and then target a Lookalike Audience based on your subscribers.
Third, there are other kinds of engagement that users can do with your Facebook Page, which then makes them eligible for targeting. For example, it is possible to build a Facebook Custom Audience of users who have visited your page or interacted with a post. As of November 16th, we at ManyChat have not heard about restrictions on creating Custom Audiences based on those engagements, but we will let you know if/when we do.
Note: if your subscriber base is a mix of people located both in and out of Europe, and you still choose to target the Custom Audience of your subscriber base, your Campaign might automatically pause by Facebook.
Sponsored Messages
You're no longer able to run Sponsored Message campaigns to anybody in Europe. Full stop.
Ability to optimize for Conversations or Leads in the Messages, Traffic, and Conversions Campaign objectives
In Facebook's Ad Manager, you can set high-level Campaign Objectives for your ad, like Conversions on a website or a high volume of Messages.
Within these high-level Objectives, you can set additional optimizations that will affect who will see your Ads. For example, you can tell Facebook to optimize a Messaging Ad Campaign for a maximum number of Conversations or Leads.
So, Facebook will use algorithms and machine learning to deliver ads to people most likely to have a conversation with you, or in the case of Leads, to people most likely to become a lead for you.
With these changes, Facebook will no longer make these auto-optimizations available, meaning your ad will default to a different kind of algorithm or machine learning. This might mean you might not get as many Messenger Conversations or Leads from your ads.
Lead Generation message template
If you're running a Lead Generation campaign in Facebook's Ad Manager, with Messenger or Instagram being the destination, you have the option to create some question-and-answer automation, within Ad Manager itself, for Facebook users who click on the ad.
With these changes, you will no longer be able to use the Lead Generation Message Template.
Messaging metrics for ads reporting & insight for messages
You can read the full list of metrics that won't be available here. In summary, you won't be able to see your ads' impact as it relates to messaging results, like the messaging engagement metrics or conversion metrics with a messaging component.
Please do check Facebook's Help Article for the full list of metrics.
What's still available?
We've discussed the new limitations for advertisers in Europe and ads that target Europeans, but there are still Ad capabilities that remain available to use.
Ads that click to Messenger (CTM) and Instagram will continue to be available. Click-to-Messenger (and click-to-Instagram messaging) Ads will still function normally, but, per the new limitations above, you won't be able to target your existing subscribers or optimize them for Conversations or Leads.
If you are running CTM ads, the overall Campaign Objective of Messages will remain, with the ability to optimize for Link Clicks, which will optimize delivery for clicks of the "Send Message" CTA. Other optimization options will also be available.
Lead Generation will continue to be an option for Campaign Objectives. Since there's only one Ad Optimization option for this overall objective by default, "Leads," this option will continue to function normally.
Analysis, commentary, and suggested next steps
While this change will undoubtedly limit your ability to target and optimize your ads targeting European customers, some potential workarounds might help you achieve your desired outcome differently.
Suggestion 1: Run click-to-Messenger ads for top-of-funnel engagement
The changes to targeting capabilities, i.e., being unable to target your subscribers or the ban on Sponsored Messages, make it difficult for European advertisers to pay to re-engage their subscribers via Messenger even gain net new subscribers via Sponsored Messages.
That being the case, it is still possible to run CTM ads. Since you are free to leverage most of the existing targeting capabilities with ads that click to Messenger, CTM ads are a great way to target a wider audience and generate top of the funnel leads.
Here's a great guide on five CTM examples.
Suggestion 2: Go Omnichannel for re-engagement
If there was ever another reason to go omnichannel, being able to re-engage your subscribers with methods other than paid Messenger channels is a great reason to get started now.
Using ManyChat and Messenger, start collecting email and SMS opt-ins and use those channels to re-engage your subscribers there. You can check out our blog for the best ways to go omnichannel. Here are Five Cross-Channel Target Marketing Strategies you can use today.
Going omnichannel doesn't have to mean just email and SMS. Consider using other paid or organic channels forretargeting your subscribers, with the call to action being to message your business. For example, you can send new leads to your Facebook Page and Instagram account and re-engage them there, albeit indirectly.
Suggestion 3: Ensure your post-ad experience is excellent
The Conversations or Leads ad optimization are currently unavailable, while other ad optimizations like Link Clicks remain usable. You can still run CTM ads on Facebook with the CTA being "Send Message", for example. Regardless, Facebook won't automatically optimize those ads to users who are most likely to engage in a conversation or become leads but will optimize the ad to generate a maximum number of clicks, which would, in this case, open to Messenger.
Before these targeting changes, if you were running ads hoping to maximize the number of people conversing with your bot or to generate leads, Facebook was kind of assisting you, via its optimizations, to achieve that outcome.
With those options unavailable, this means that the onus is on you to create an Ad to Messenger experience that nudges and incentivizes users to have a conversation and to become leads. For example, using great lead magnets or ensuring your copy and conversational flow is written for maximum conversion.
In ads that open to Messenger, check and see if your starting message is written clearly. Have you made it easy for users to reply and enter the conversational flow? Is it clear what they're getting from the experience?
We've collected seven examples of Lead Magnets that are proven to convert on Messenger.
Suggestion 3.5: Use ManyChat for capturing lead information
Let's assume you've done an excellent job generating potential leads because you've followed ManyChat's guide to generating leads.
These new restrictions mean you can't use Facebook's native Lead Generation message template. Instead, use ManyChat to automate the questions and answer-capturing. You can do this in ManyChat's Flow Builder.
Here is ManyChat's five step guide to capturing and converting leads.
Save a lead's answers to ManyChat directly using Custom Fields or Tags or use one of our integrations to save it to a CRM like Hubspot or even Google Spreadsheets.
Suggestion #4: Separate your campaigns
Because measuring campaign results from some messaging ads will become difficult, for non-European advertisers running multi-country campaigns that include European consumers, we suggest splitting European consumers into a separate campaign before changes go live.
For this separate campaign targeting European consumers, we encourage considering the alternative options available mentioned above. You can still use all Ad targeting and optimizations available for non-European consumers.
Learn more on how to leverage other channels to engage with your customers.
Additional FAQ
Q: Which countries are impacted by these changes?
A: All of the 30 European Economic Area (EEA) countries include the 27 EU member states, Norway, Iceland, Liechtenstein, and the UK AND Japan
Q: Do these changes apply to the UK?
A: Yes. These changes will apply to advertisers in the UK and campaigns delivering to the UK.
Q: Can I still run ads that click to Messenger, WhatsApp, and Instagram messaging in or targeting the EEA?
A: Ads that click to Messenger, WhatsApp, and Instagram messaging will remain available in eligible ad objectives by selecting a messaging app as the destination at the ad set level. However, the ability to optimize campaigns for Conversations or Leads will no longer be available.
Q: Will optimizations be available for EEA advertisers targeting outside of the EEA and, if so, how can they continue to run those campaigns?
A: No. Ads using the Conversations or Leads optimizations cannot be delivered to people outside of the EEA when the advertiser is based in that region
Q: When do we expect these features to become available again?
A: Facebook is looking into ways to continue to support advertisers who use these features in our messaging ad products. We'll share more updates as information becomes available.
The contents of this blog were independently prepared and are for informational purposes only. The opinions expressed are those of the author and do not necessarily reflect the views of ManyChat or any other party. Individual results may vary.