5 Best Cross-Channel Target Marketing Strategies You Need to Be Doing Now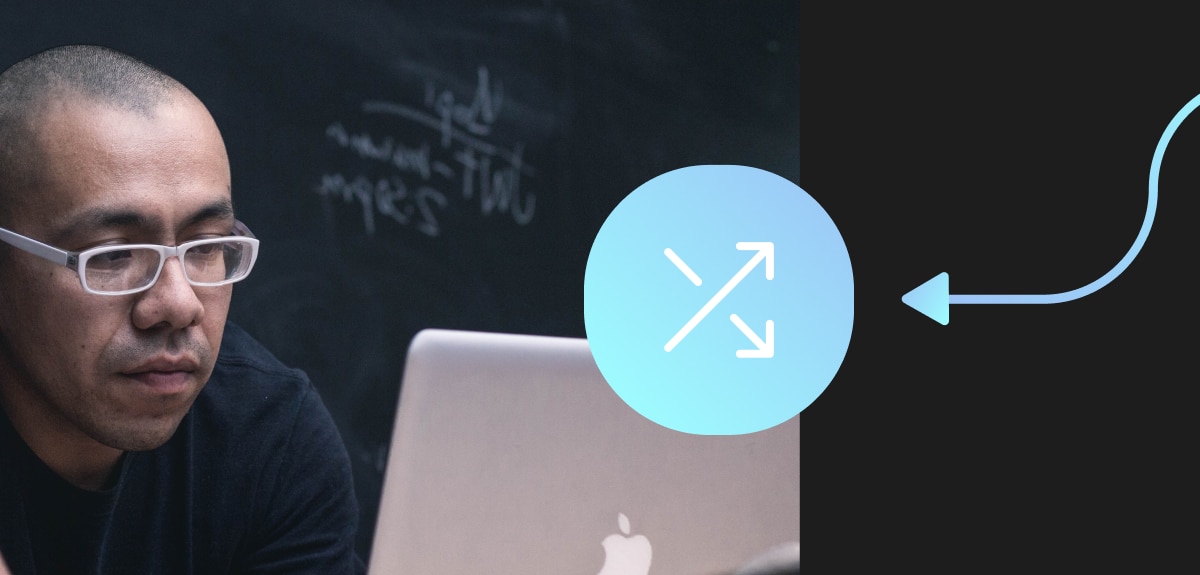 Each of your marketing teams are working in silos.
You've got an SEO team creating on-site content to get better rankings, a social media team posting creative content to boost brand awareness, and a bunch of email experts trying to push subscribers towards a purchase.
But other than the odd check-in at your monthly marketing meeting, those teams don't communicate. They're all separate departments and should work as such, right?
Not necessarily.
Dividing your marketing team by the channels they're working on could hinder your results.
Instead, you should have a cross-channel targeting strategy that your entire department works together on, and ties into your sales funnel.
What is a cross-channel marketing strategy?
Before we dive in, let's be clear on what a cross-channel targeted marketing strategy is.
Here's a quick definition: Cross-channel marketing strategies are the same as any other marketing strategy. The only difference is that they focus on using different channels for each campaign (such as social, email, and SEO), rather than one.
It's also known as omnichannel marketing for this reason. You're using different tactics on a variety of channels.
Your cross-channel targeting strategy meets people as they pass through the sales funnel.
For example, their first touchpoint is usually an organic search. But when they visit your website from your search result, they're encouraged to sign up for your email list. Those emails encourage them to engage on social media. When they do, you've got them engaged on three different channels. You want to get a good understanding of social media demographics per platform so that you know WHO to target WHERE.. 
Your team should work together to create campaigns that pass target customers along from channel to channel on their route to purchase.
That process is your omnichannel marketing strategy.
The benefits of having an omnichannel marketing strategy
Wondering why you should be using omnichannel marketing in your business? There are some benefits that a single-channel campaign can't always achieve.
One of those is the ability to reach your target audience across different platforms and devices. The average person has seven social media accounts, for instance. Focusing just on Twitter might see you alienate a huge chunk of your potential audience base.
Cross-channel marketing is a competitive advantage, too. Research shows that just 14% of organizations say they are currently running coordinated marketing campaigns across all channels.
That's surprising—especially when omnichannel shoppers have a 30% higher lifetime value than those who shop using only one channel.
The bottom line: Cross-channel marketing strategies boost your chances of reaching your market segment. Your potential customers don't use one platform—they use a combination. Your target marketing campaigns should do the same.
How do you choose a target marketing strategy?
You can't just create a new target marketing strategy from thin air. You will need to decide on your marketing goals in order to come up with an effective targeted marketing plan.
Any new tactics need to be carefully thought-out. That's especially important when you're crafting your marketing message for several platforms at once.
Here are three things to consider whilst building your target marketing strategy.
Know your target market
The foundation of any campaign should be your customer. So, it goes without saying that you can't plan an omnichannel marketing strategy without having a solid idea of your buyer persona—the people you're trying to reach. Spend time getting to know your audience to write a successful persona.
Your buyer persona should tell you everything about your target customer. (Note this is a customer profile, not a reader profile. You want to target people who will actually put money in your pocket.)
Understanding your target demographic and customer will help you come up with a successful targeting strategy. The easiest way to find out who you're marketing to is through surveys. Ask questions like:
Which social media platforms do you use regularly?
What's your favorite social media platform?
How many times do you click on a PPC ad, rather than an organic result in search engines?
Which channels do you follow brands on? (Social media, email, etc)
That way, you can make a list of the devices and channels your target customer is actually using. Your cross-channel marketing strategy should be based on those. For example, if you find out you're marketing to millennials, your strategy may include different channels like Instagram or Pinterest than if you were marketing to baby boomers.
Define your marketing budget
Research shows that marketing budgets have been cut for the first time in seven years.
We don't have an infinite budget to spend on creative campaigns, nor expensive advertising.
That's something you'll need to play around with when you're using a multi-channel marketing strategy. You don't want to spread your small budget too thinly across too many places. Too small of a budget might not get any results (especially with advertising campaigns).
Combat this by looking over previous marketing campaign data to see how much you should budget for each channel you've listed as important.
For example: Did you run a Facebook campaign with a CPC of $0.50 and a Google Ads campaign with a CPC of $0.03? It makes sense to put more budget to the Google Ads side since that's where your cheapest results come from.
But regardless of how you've initially split your cross-channel digital marketing budget for each platform, make an effort to split-test. You want to make the most of each budget you've assigned to each channel.
Consider which digital marketing channels work well together
You've got a list of channels to focus on, and a budget for each.
Next, start to think of specific links and workflows you can push leads through. These should be logical steps that a potential customer flows through—similar to a marketing funnel.
Here's what that might look like in practice:
Use SEO to drive someone to a blog post, and share the post on social media.
The blog post has a gated content upgrade, so when someone signs up, you can email them too.
Emails direct people to a landing page to purchase.
That gives you three different channels to use in your omnichannel content marketing strategy. They all work together and logically push people further down your funnel.
The best part? This doesn't have to be guesswork.
Google Analytics has a Top Conversions Path report that shows you the channels people use before becoming a customer. Take a look at the most common routes to purchase, and you've got the basis for your cross-channel marketing strategy.
5 targeted marketing strategies to consider
Are you ready to start putting your targeted marketing strategy into action?
You've got the foundations set. You know who your target audience is your budget for each channel, and a rough idea of the channels people are using on their route to purchase.
Here are five strategies you can consider to reach your entire market (with examples).
1. Use chatbots for personalized target marketing
There's a fine line you'll dance around when delivering product recommendations.
You want to make them specific enough to appeal to a certain shopper—without alienating people who probably won't be interested. After all, who wants to see a product being pushed that's the opposite to what they're interested in?
Take a department store, for example. They sell thousands of items in a variety of different categories. Promoting your beauty products on social media won't necessarily resonate with an entire market interested in cooking appliances.
Luckily, you can manage that balance by allowing people who want to ask questions to do so.
Over 300,000 bots are being used on Facebook Messenger. Those direct messages reach far more users than organic posts do (and convert 3x to 5x better than Facebook desktop ads.)
A Messenger bot helps people talk with you, and delivers personalized recommendations, without overpowering those who don't.
Take a look at how Nordstrom did this:
Their Messenger bot promised to help people around the holiday season by giving gift recommendations.
Sure, they recommended other products on their public Facebook Page throughout that period. But by bringing it to another channel (Facebook Messenger), they managed to give personalized product suggestions to people who actually wanted them.
2. Retarget with Google's In-Market Audiences
We already know that cross-channel promotion means using a variety of different channels for your campaigns.
One of those channels can include paid advertising such as Google Ads. You're able to target customers who are researching your products or services on Google, without having to put tons of SEO work into your site. (Even then, it can take several months to see the effects of organic SEO.)
Why not combine both organic and paid advertising in your omnichannel marketing strategy?
A great way to do that, and make sure you're generating income, is by using Google's In-Market audience. A statement says Google's algorithm:
"Takes into account clicks on related ads and subsequent conversions, along with the content of the sites and pages they visit and the recency and frequency of the visits."
This means you're targeting the most qualified leads with your Google Ads campaigns—helping you bring some revenue through the door whilst you wait for your organic strategy to start taking effect.
3. Run retargeted Facebook Ads
Speaking of advertising, another paid channel you might be familiar with is Facebook Ads.
But we're not talking about the standard method for creating Facebook Ads. We're talking about retargeted ads directed at people who have visited your website before.
These people have an existing interest in your brand. It's not like you're targeting them out of the blue, pushing them to a pricing page for a tool they're never heard of. Instead, they already have an understanding of who you are, and the products or services you have to offer.
You can break down your Facebook Ads targeting section to reach:
Everyone visiting your site
Those visiting specific pages (like a product page or blog post)
People who abandoned their online cart with products inside
This fits within your cross-channel marketing strategy because you're reaching people who've visited your website on another channel: Facebook.
Your target audience might have arrived on your site from organic social media or a Google search. But when they exit, you don't need to leave them and wait for them to come back. There's a chance they won't.
But retargeting them on Facebook means you pop-up in their mind one last time, giving them the chance to purchase if they forgot about you.
(Bonus: Remember how we said budget-friendly activities are crucial with an omnichannel marketing campaign? About 94% of Facebook Ad revenue is from mobile, so bear that in mind when creating your ads. Opting for mobile-only is a great budget-saving tip.)
4. Use in-person competitions to drive social engagement
If you have a brick and mortar store and an ecommerce website, you've got a superb foundation for your cross-channel marketing strategy. You've already got two distinct marketing channels that you can combine for even better results.
Let's put that into practice and say you have people passing by your store. They come in to browse and purchase a small ticket item.
You can use those in-store visitors to build engagement online and make sure they don't forget your brand exists once they leave the store.
The easiest way to do this is by displaying posters in-store saying "snap a picture of your purchase, tag us on Instagram and win a free product!" This creates a ton of user-generated content you can repost to fill your own queue (without putting time or money into creating it yourself.)
Starbucks is the perfect example of this in action. They encourage people visiting their store to snap a photo of their drink, and upload it to Instagram using the Starbucks hashtag.
Over 35 million people have done it to date. That's a huge audience they're being exposed to, as a result of their in-store customers:
When using this omnichannel strategy, you're also reaching your ideal customer's network once they post about your brand on social media. And, that original shopper starts following you online—which could lead to another purchase in the future.
5. Combine local SEO with offline purchases
Did you know that 46% of Google searches are for local businesses?
People searching for things like "near me" and "in [location]" might be using search engines to find things. They'll see your result, visit your website for more information, then go offline to make those purchases in-store.
Local SEO tactics—such as creating a Google My Business listing—helps make sure you're in the local search results for people searching for businesses in your area.
Take a look at this three-pack of results for "hairdressers in Chicago," for example:
Each of those three salons is doing multi-channel marketing without even realizing it.
They're using search engines to capture people looking for services they offer in the area. Google gives them a helping hand by giving the searcher a quick link to get directions. But the searcher can also choose to visit the website or call the salon. That's another three channels they're using to engage the searcher.
The final step in that sales funnel is visiting the store. And once they get there, there's a chance they'll spend an average of 4% more on each shopping occasion.
Ready to make an impact with cross-channel promotion?
There's no doubt that cross-channel marketing strategies are great for any kind of business.
These days, people are using a combination of devices, social media platforms, and channels on their route to purchase. An omnichannel presence makes sure you're meeting them at each point. You'll never miss an important touchpoint that someone needs.
You can reach the right person at the right time—on the right platform.
The contents of this blog were independently prepared and are for informational purposes only. The opinions expressed are those of the author and do not necessarily reflect the views of ManyChat or any other party. Individual results may vary.