3 Best Market Penetration Strategies For Winning New Audiences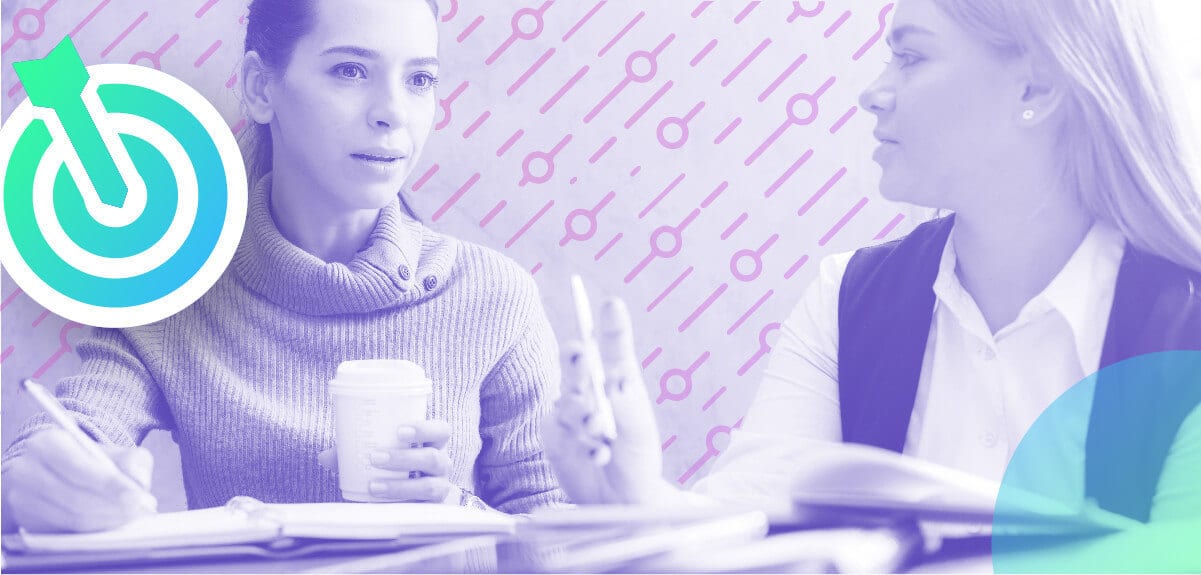 All too often, businesses treat market penetration as an afterthought during a marketing campaign, especially when it comes to entering a new market. They may enter an existing market swiftly with a promising outlook, but then growth stalls. So they lower prices, advertise sales on every platform possible, and eventually drive acquisition costs up without capturing the market share they hoped for.

To help you improve your market penetration, we've compiled a few strategies proven to successfully increase market share for your business.
What is a market penetration strategy?
A market penetration strategy is a range of activities a business uses to grow its share in a market where they currently have a product or service. Effective market penetration strategies use an educational and community-based approach that can evolve with market needs.

While this may sound simple, it's extremely difficult to find new sales opportunities to grow market share, beat out a given competitor (or ten), and attract new consumers in a busy marketplace. A smart, data-driven market penetration strategy focuses on challenging direct and indirect competitors by empowering the customers or clients the business wants to reach — even in saturated markets. Although considered risky, successful market penetration can be an important component of nearly any marketing strategy and can lead to solid growth and revenue generation.
Top 3 market penetration strategies
1. Make educating people a top priority
When it comes to reaching a larger audience and having strong business growth, you want to start a marketing campaign, and focus on educating one specific group of people. Ask yourself as you focus on strategic planning and advertising current products, "What are the common problems this group is having? And how can I help solve them?" Understand who benefits from your service and how you can earn their trust to win over new customers.

For the first of the market penetration strategies, think about the people you learn from in your space. Why do you follow them? Could it be that they offer valuable content. You read their blogs, follow them on social, read their articles in publications, listen to them on podcasts. You probably even perceive them as being the best around — because they are everywhere. This is exactly how a strong marketing program works to further push companies into existing or emerging markets.

Dr. Eric Berg, a top ketogenic diet expert, runs an award-winning Chat Marketing program that focuses on one thing: education. Between becoming a hub for interested audiences and enabling real-time communication with his team, the doctor has nearly one million subscribers and adds 20,000 new subscribers to the health coaches list each month.
Dr. Berg's program doctor partnered with AGM Agency to create the Messenger-based program. Manuel Suarez describes the secret behind its success:

"There's so much information about this subject [ketogenic diet] out there. There's also too much competition. Our goal was to create an education channel where people could learn anything and everything at any time. Today, the ones that win the game of business are the ones that provide value before asking for the sale."
In 2019, the channel generated over $10 million dollars for Dr. Berg, and continues to help the doctor increase market share in an increasingly crowded space.
To prepare for this market penetration growth strategy and get new customers, you can:
Start by looking at how you can build expertise on certain topics.
Get any necessary qualifications that teach industry-specific skills.
Talk with your existing customers to see what problems they have.
Create a multi-channel strategy to open up new distribution channels.
Build closer ties with and delight your customers using chat automation. Try ManyChat today. It's free to get started.
2. Create a community in your target market.
Community is the next big thing for market penetration. A strong community in your target market (which includes existing customers) will:
Offer a direct line of communication with new prospects and potential customers.
Provide support and safety for people interacting with your brand.
Position your company as a leader when penetrating a current existing market.
Saleem Ahrar, an e-commerce sales enthusiast and founder of WithinTheFlow, a private Facebook group of dropshipping entrepreneurs, chose community first when building out his market penetration strategy.

Saleem and his team took common problems entrepreneurs were having, wrote content to help solve them, and created WithinTheFlow. The entrepreneur group has over 5,000 members from around the world, with another 2,000 on a waitlist.

WithinTheFlow is a fantastic example of a brand that uses content to build community. They discover real problems expressed by their community, and help them solve those through content and group discussions.

By using a series of gated eBook lead magnets, they ensure that they attract the right people to their community with content that's best suited for them. After all, the best, hottest new product on the market means little if there isn't a relevant target audience for business growth.

The team then continues to build a relationship with newcomers by delivering more content through a Messenger bot:
Then, they invite interested people into the private community.
Educating your customers or clients and creating a community around your company works to raise brand awareness and gain potential customers. A community is the foundation for breaking into whatever market you want, and can contribute to growth strategy. It may take some time, but anything that's good takes time. See where your company can build partnerships, networks, and communities related to your industry. The more your company connects with the individual customer, the better.
3. Invest in Facebook ads
Every great service you want to push, which includes current products, needs one thing: attention. Which makes good ol' Facebook advertising a powerful market penetration strategy for your organization. It's a great way to increase brand awareness for your business, and get new people onto a Messenger, SMS, or email list so you can build closer ties.
5 Napkin Burger, a New York City burger restaurant, wanted to get more local customers into its four Manhattan locations and build a database of interested diners for future marketing. They partnered with Misfit Media, a ManyChat Agency Partner, to drive new business using ads that click to Messenger.

After getting new customers in the door, the burger joint continued to build the relationship by inviting people to receive restaurant news, and offer specials and promotions to specific groups. It was this ongoing communication on channels that customers were most comfortable on that led to repeat business and market penetration.
Facebook ads are a fantastic way to introduce potential customers to your business or product and to start cultivating the early stages of brand loyalty. That said, it requires strategic planning—few people ever stumble their way to success promoting an existing product with a haphazard marketing strategy, especially in a mature market.
Breaking in with a successful market penetration strategy
No matter the market penetration strategy you use to promote current products, you know all too well how hard it is to penetrate current markets. You do your research, monitor the competition, drive paid traffic to different places. What many miss is adding an education-based marketing campaign into the mix. It helps establish your company as an expert in the field, attract qualified customers, and enter a competitive space where similar products and services exist.
Want to grow your market presence? With ManyChat, you can build closer ties with and delight new customers with Chat automation. Try it free today.
The contents of this blog were independently prepared and are for informational purposes only. The opinions expressed are those of the author and do not necessarily reflect the views of ManyChat or any other party. Individual results may vary.