How to Crack the Instagram Reel Algorithm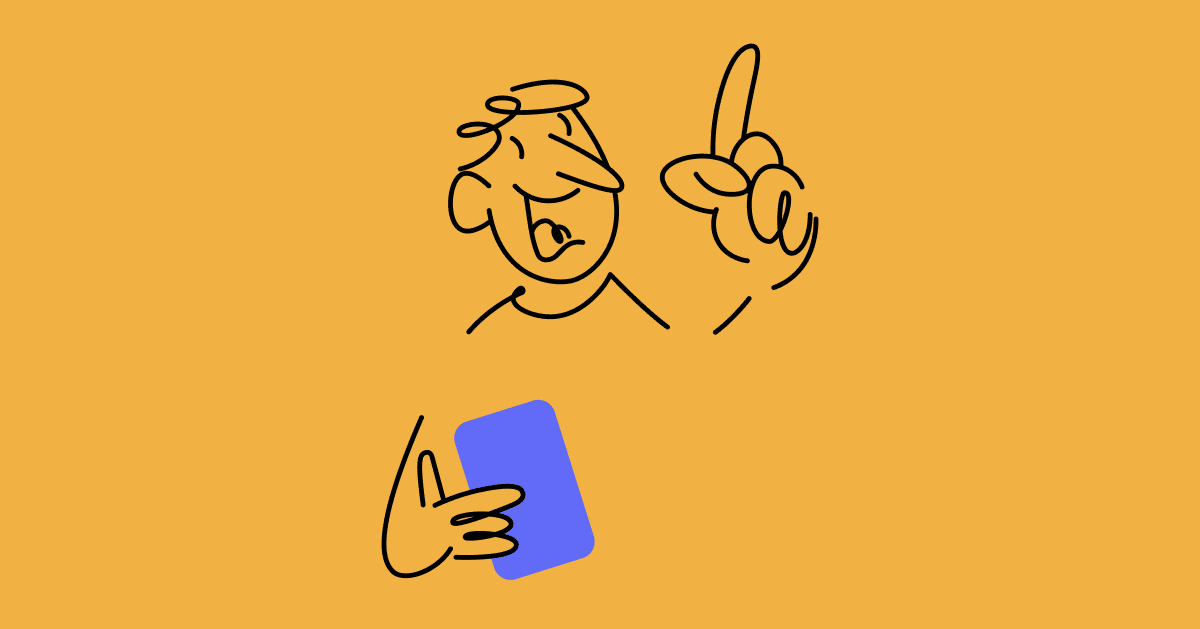 What if you could wave a magic wand and suddenly conquer the Instagram Reels algorithm in one fell swoop? ✨
Imagine the possibilities!
While we'd all love that, sadly, there's no single, quick fix to boost your Reels game.
However, as a marketer or business owner, it's important to understand how the Instagram algorithm works, as well as the type of Reels content that can increase your chances of reaching more people — and, ultimately, driving more sales.
From getting started to little hacks, discover everything you need to know about how the Instagram Reels algorithm can boost Instagram engagement and target the right followers.
What are Instagram Reels?
Instagram Reels are a video feature that lets users share engaging short-form video content (ranging from 15- to 60-second videos).
Now, before you think this feature is the same as Instagram Stories, there are a few key differences between Reels and Instagram Stories.
With Reels, users can view powerful Instagram analytics, including data like accounts reached and how many times the video was shared or saved. On the other hand, Stories disappear after 24 hours and have limited Instagram insight.
A short history of Instagram Reels
Instagram (IG) launched its Reels feature in August 2020.
By June 2021, the company announced the rollout of Instagram Reels ads, which have a duration of up to 30 seconds, and allow users to like, comment, share, and save the ad, just as they would with native Reels.
In August 2021, Facebook released that they were testing Facebook Reels, giving Facebook users the ability to create and share Reels on their news feed or within Facebook groups.
In late September, the company officially rolled out Facebook Reels to U.S. accounts and launched a bonus payment incentive (available by invitation only) called Reels Play for both Facebook and Instagram Reels creators.
With more than 1 billion users on Instagram and the promise of more features for Reels, the social network is quickly becoming a smart way for businesses to reach their target audience and showcase their products or services.
For more ways to utilize Reels in your content mix, check out our article, How to Use Instagram Reels to Drive Leads: 10 Content Ideas for Businesses.
How does the Instagram Reels algorithm work?
According to an announcement from Instagram, the social media app is governed by "a variety of algorithms, classifiers, and processes, each with its own purpose," which curates a personalized experience for each user.
This algorithm is defined by what Instagram calls "signals" — or information like who posted the content, what the content is about, and your preferences.
Each part of the platform, whether it's the news feed, Explore tab, or Reels has its own algorithm signals.
First and foremost, Instagram Reels are designed for entertainment. Similar to the Explore tab in Instagram, much of what users see is from accounts they don't follow.
Instagram's most important predictions are:
How likely a user is to watch a Reel all the way through.
If a user will like it.
If a user will say it was entertaining or funny.
If a user will go to the audio page, signaling whether or not they might be inspired to make their own Reel.
Based on these predictions, the signals Instagram uses for Reels include (in order of importance):
Your activity. Instagram says it looks at things like which Reels you've liked, commented on, and engaged with. These signals help the platform understand what content is relevant to you.

Your history of interacting with the person who posted the Reel. Similar to Explore, it's likely that someone you've never heard of made the video Instagram is showing you; but you may have interacted with them. This gives the platform a sense of how interested you are in the content they share.

Information about the Reel. These are signals about the content itself, including the audio track, video understanding based on pixels and whole frames, as well as its popularity.

Information about the person who posted it. Instagram considers overall popularity to help find eye-catching content from a variety of creators, giving everyone a chance to find their audience.
What's the difference between the Instagram news feed and Reels algorithms?
Instagram says it's learned over the years that the news feed and IG Stories are places where users prefer to see content from their friends.
With this information in hand, the signals they use to determine what you see in your news feed differ from Reels. For the news feed, more importance is placed on the information on the post itself, and the person who posted it.
For more information on Instagram's algorithms, read our article in full here.
Now that you know how the algorithm works, you have the basics to create Reels that cater to Instagram's signals, thus creating a greater opportunity for the social media platform to place your content in front of more eyeballs. 👀
How to dominate the Reels algorithm
In order to crush the Reels algorithm, it's important to understand the type of content the platform values.
Instagram uses its Recommendation Guidelines to determine which Reels to show to a larger audience.
These recommendations cover things like low-quality content that promotes unsubstantiated health or financial claims, violence, self-harm, or is sexually explicit in nature, and content that includes clickbait, engagement bait, or vaccine-related misinformation.
Instagram will also not recommend certain Reels to users if the video is:
Low-resolution, blurry, or watermarked logos from another platform (such as TikTok).
Uploaded with a border.
For the majority, covered by text.
Focused on political issues
Made by political figures, parties, or government officials, or created on their behalf.
If your Reel is within the platform's guidelines, it will still appear in the news feed and your profile, but it won't be recommended to a wider audience.
What should you post for your first Instagram Reel?
Now that you understand what Instagram doesn't want creators and brands to post, here's the kind of Reels Instagram recommends you should post:
Entertaining and fun videos (i.e. grabs attention, makes someone laugh, or has an unexpected twist).
Inspiring and/or experimental videos (i.e. initiating a trend that others can participate in).
Uses creative tools like text, filter, or camera effects.
Uses vertical video.
Uses music from the Instagram music library and/or original audio you create or find on Reels.
To help you with this, the official @creators Instagram account posts weekly Reels trends to help users discover what's popular on the platform, including content ideas, filters, creator spotlights, and trending audio.
Another popular question a lot of business owners ask is, "What does trending songs mean on Instagram Reels and why should you pay attention?"
Put simply, trending songs are popular audio tracks that many users are creating content to.
A great way to pinpoint trending audio is to spend a few minutes scrolling through Reels. Stop when you see a diagonal arrow in the bottom left-hand corner next to the audio track, like this:
This arrow indicates trending audio, and if you tap on the audio track, you'll be able to view all Reels that use the audio and save the audio to use later.
By checking out which audio trends are occurring in real-time, you'll be able to piggyback on audio tracks for greater exposure, have some ready-to-go ideas to create relevant content for your industry, and reach more individuals within your target audience.
For further inspiration, check out Social Curators CEO Jasmine Star's Reel for an overview on the type of content that crushes on Instagram.
(Spoiler alert: She recommends educational and voice-over content, and dancing videos.)
A final word to help businesses reel in more customers and sales
It's clear that Instagram Reels will continue to grow and improve not only for users but for businesses too.
One way to ensure your business is ready for the additional Instagram Reels features, and adapt to any platform changes, is by implementing Instagram DM Automation by ManyChat.
Instagram Automation helps brands improve their existing Instagram marketing efforts by replacing the manual work in generating sales, answering FAQs, qualifying leads, and boosting engagement.
In fact, before making a purchase, 81% of consumers use Instagram to research a product.
Plus, about 50% of user-to-business messaging starts from an Instagram Story, with the top reasons for contacting a business being a product inquiry or customer support.
So, with IG Automation, businesses can expect their response times to improve by 99%, and customers can receive the exact information they're looking for in less than 10 minutes — all without you lifting a finger.
If you're itching to get started with Instagram Automation, watch our free Instagram Automation video course to set up your first automated message.
Sign up for your free ManyChat account today, and pair your next Instagram marketing campaign with automation to help boost your results! 🚀
The contents of this blog were independently prepared and are for informational purposes only. The opinions expressed are those of the author and do not necessarily reflect the views of ManyChat or any other party. Individual results may vary.