How to Sell Your Course on Instagram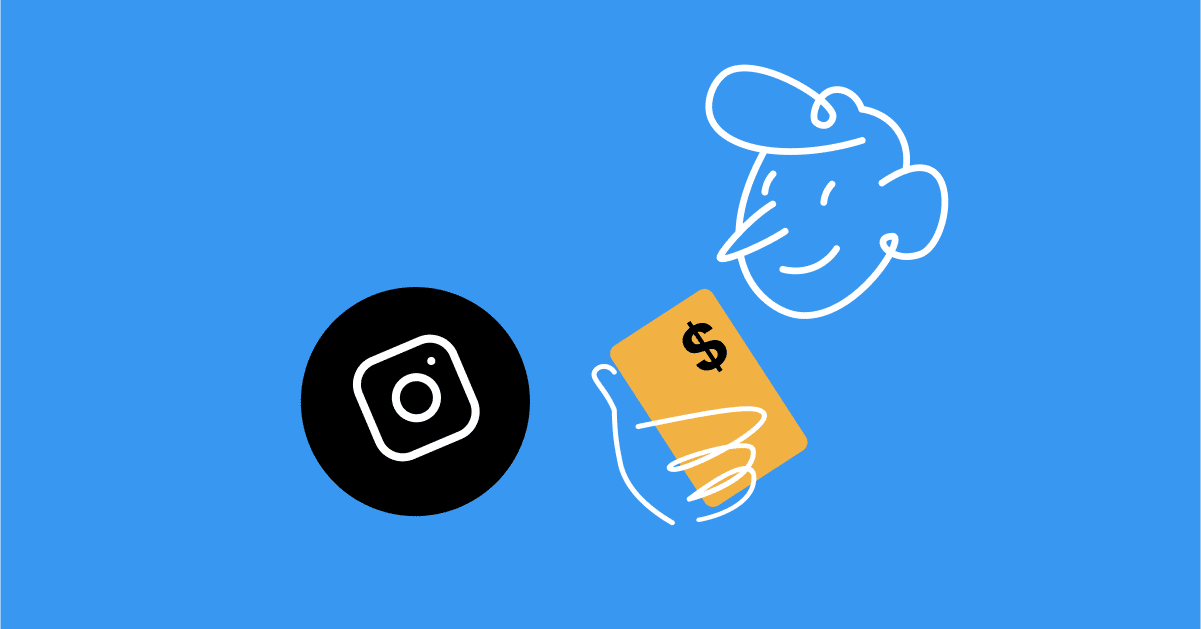 With more than 1 billion active users, Instagram has proven itself to be a marketing powerhouse. And when done right, a brand can use Instagram to convert a target audience and make sales.
In this post, we'll specifically look at steps you can take and content ideas to use when you're looking to sell your course on Instagram.
Use Instagram best practices
If you want to build your brand and make sales via Instagram, you must first follow best practices when using the app. Instagram best practices include:
Classifying your account as a business account. Having a business account (not a personal or a creator account) declares your Instagram presence as a company and provides you with additional features to help with lead generation.
Filling out all parts of your profile bio.

Don't miss out on the real estate at the top of your profile. Put your business information, call-to-action (CTA) buttons, and the link for the site you want people to visit front and center.   

Using as many features of the app as possible.

Instagram has all sorts of features — such as Reels or going live — and its algorithms take notice when users approach the app from all angles. We'll talk more about the Instagram algorithm later. 

Getting verified.

Having the blue check beside your Instagram handle adds a layer of legitimacy to your business. Find out how you can

get verified

.

Publishing content at the right time.

Take advantage of having a business account and use Instagram Insights to tell you when your audience is most active on the app. That way, when you publish content, your audience is more likely to see it. 
Find a balanced variety of content
Now that you've got the basics down, let's talk about what you're going to publish — the content. When trying to sell your course, it's natural to make every piece of posted content related to sales.
But posting only sales-related, ad-type content is going to turn people off. Instead, come up with a mix of content types (e.g., still images, Instagram Stories, video, etc.) and a variety of messaging too.
Here are some examples of content you could use:
Statistics and facts to support your course or teaching subject matter.

Entertaining memes, animal pictures, or comics that bring a layer of humor to your page (provided it's related to and appropriate for your course audience).

National and novelty holiday messaging. There could be a fun holiday related to your course material that offers an easy, timely way to offer deals.

Educational tips and tricks. Don't be afraid to give away a little information to position yourself as an expert and get followers interested in your course material.

Course features. If someone signs up for your class, what comes with it? Share all the details including things like instruction hours, study group info, downloadable presentations, and exclusive access.
Interact within the app
Posting regularly and at the right time is a start to getting more followers and encouraging them to interact with your profile. However, you'll have to make an effort to keep followers interested in your brand, and, ultimately, getting them to purchase your course. Here's a pro tip: You can use Instagram DM Automation by ManyChat to increase engagement, get qualified leads into your sales funnel, and direct users to register for your course.
Here are some ways you can get more engagement on Instagram:
Use CTAs in your posts.

Direct your followers to the next step, whether it's in the caption on a photo or in an Instagram Story. Do you want them to download an educational guide, or should they sign up for your introductory course?

Make sure each action they take kicks off an engagement sequence you create in ManyChat's Flow Builder to keep them interacting with your brand.Use Comments Automation. When you use Instagram DM Automation by ManyChat, you can automatically message anyone who leaves a comment on your feed posts. Encourage Instagram followers to leave a comment by including a CTA in your post captions, and when you begin interacting with them, they'll enter the sales funnel for your course.
Use Story Reply trigger. Instagram DM Automation has a feature that sends a response when someone DMs you with a predetermined keyword. For example, say you publish an Instagram Story and ask viewers to reply with "Register." When they do that, they're entered into a flow you've created that sends them a relevant message. Here's how to set up Story Reply triggers.
It's important to note that once a user enters any of your automated flows, you can integrate Shopify and deliver coupon codes via DM Automation and redirect contacts to a URL on Shopify to complete their purchase.
Be strategic with hashtags.

Use a mix of

hashtags

related to your course and industry, and some specific to your brand — this serves as a way to brand your posts and create a collection of tagged content when someone clicks on a particular hashtag.

Interact with your followers as much as possible.

If someone comments on a post, like and reply to it. When you get direct messages, reply. As your audience starts to grow, this part of Instagram may become challenging. Enter

Instagram DM Automation by ManyChat

.
Use Instagram ads
Improving your organic reach on Instagram is essential, but you can also run a paid campaign. Create content that represents your course — it can be a still photo, a Reel, a Story, etc. — and set a budget for reaching your target audience. Use paid ads to complement your organic efforts to make the most out of your Instagram marketing strategy.
You can use ads in combination with Instagram DM Automation. These click-to-Messenger ads send potential customers into a conversation with your brand in Instagram Messenger after they click on the ad.
Partner with an influencer
Working with an Instagram influencer is another way to reach your target audience. Consider partnering with an influencer in your industry to add a layer of credibility to your course. You could have an influencer offer a giveaway, interview them on Instagram Live, or have them take over your profile for a day.
Monitor your results
You should continually monitor your results no matter what approach you choose to take with your Instagram marketing. Looking at the data is the only way you'll be able to see what's working and what needs improvement. Use Instagram Insights to see:
How many accounts you've reached (including followers and non-followers).

The number of content interactions (likes, comments, story interactions, etc.).

Follower demographics (i.e., location, age, gender).

Data related to posts, Stories, Reels, videos, Instagram Live, and any promotions.
Make it a habit to look at these insights and make a note of any trends. What kind of content gets more interactions? What content doesn't do as well?
Stay up to date with the algorithm
Instagram updates its algorithm regularly, which changes the way users succeed on the app. Depending on how influential you are, Instagram may inform you about an upcoming algorithm change; otherwise, you'll see the announcement on Instagram's blog.
An update to the algorithm often occurs when there has been a change in in-app features. When Reels came along, the algorithm favored users who uploaded them. It's good to be aware of any upcoming changes, so you don't accidentally make the wrong move.
There are some ways you can outsmart the algorithm, such as making sure you're using high-quality photos, publishing engaging content, and using as many of the app's features as possible.
There are several ways you can market and sell your course on Instagram. Of course, you have to do what makes sense for your brand — i.e., don't go for humor if that's not the right tone — but consistency on Instagram is vital. Create content representing your course, publish when your audience is most active, use as many app features as possible, and monitor how it all went.
Ready to try Instagram DM Automation by ManyChat?
The contents of this blog were independently prepared and are for informational purposes only. The opinions expressed are those of the author and do not necessarily reflect the views of ManyChat or any other party. Individual results may vary.