8 eCommerce Messenger Marketing Tips To Improve Conversions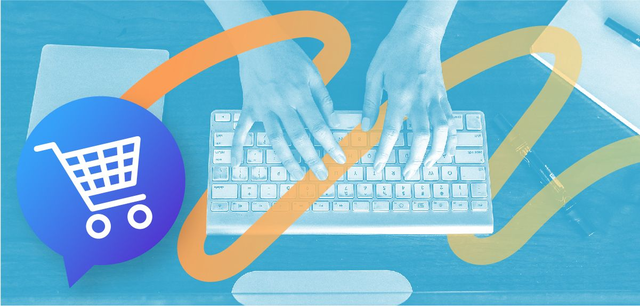 We've all seen statistics that say eCommerce Messenger Marketing conversion rates outshine other marketing channels, growing online stores and driving more sales.

But what if you aren't seeing the same results? Odds are, you just need to tweak some flows to improve your conversion rates.

And that's what we're here for. In fact, there are eight key ways to create a better customer experience and implement conversion rate optimization best practices in your store with ManyChat.
1. Use conditional logic to guide users toward relevant products
Conditional logic lets you set up "if/then" message automation so you can guide users down specific sequences based on their responses and clicks. Conditions help you segment subscribers and figure out which groups should receive different types of messages.

You can add tags or custom fields based on general behavior in the bot or what prior ads/broadcasts they clicked.

For example, if you send a "NEW STOCK" sponsored message as a gallery, and they click on socks, you could tag them as "sock interest". Then advance them down a preferred path to show more socks, different shoe and sock pairings, and more.

2. Deploy user input blocks to quickly gather email, phone number, and other useful custom fields
User input fields are a great way to collect information from your subscribers. You can use the information to segment subscribers, or share that information to other applications like your CRM or Google Sheets through Zapier.

3. Set rules to trigger conversion-focused events
You can also take conditional logic one step further.

Connect your CRM to pull past purchase data. Then, set a minimum lifetime value (LTV) rule using a custom field. If a customer qualifies, they can advance down a coupon sequence for different shoe and sock pairing.

For example, when someone makes a purchase in your store, they don't interact with the bot. However, you still want to send them a "thank you for being an awesome customer" coupon.

Using conditional logic, you can check if they have purchased before, used a coupon, or hit the qualifying LTV while browsing products — then sending them down a flow that includes a discount.

If you want to get tricky, you could activate a smart delay after they click a purchase link and send them an incentive coupon X hours afterward if they have no recent purchases.

4. Use dynamic blocks show specific content to users
In some instances, like abandon carts, you'll need to pull external data into your bot. You can do this with ManyChat even if you're not a big technical person.

Dynamic blocks work in two different ways:
You only send data to your CRM, marketing automation software, etc.
You send out data to external software, and get information back.
Say as an eCommerce marketer you want to show your inventory. You can link your database through API, get the data, and bring it back into Messenger to show customers.

Here's how you can make your first dynamic block:
5. Make use of unlimited custom fields to track success inside of ManyChat
In ManyChat, custom fields help you capture additional information about subscribers so you can tailor future communications. Names, city, birthday, and even recent purchases are only a small fraction of a large amount of information you can receive right in your bot.

"The more we know about our end users, the more we can deliver tailored messages that make them feel like they're having a one-on-one conversation. It's this type of personalization that makes people FEEL special. Custom fields allow us to create these experiences by giving us the power to save data that the users give us (and from other sources). These are the things that take your eCommerce Messenger Bot from ho-hum to outstanding! And having an unlimited amount helps marketers and bot builders level up their user experience AND gain more insights that help businesses convert with conversation at a faster rate!"

— Kelly Mirabella, Founder of Stellar Media Marketing
The more information you collect, the better you can communicate with select audiences. It can help you segment based on their information, as well as personalize messages to improve conversions in your sales funnel. Whether it's geographic region, shoe preference, or more — you can do it all with ManyChat Pro.
6. A/b test creative assets with Randomizer
One key element of boosting online sales is knowing what copy and image perform best. ManyChat's Randomizer lets you A/B compare multiple versions of your creative assets in product paths.

Here's a simple example of Randomizer in action:

You can test one picture and three different copies, or three pictures with the same copy like above. Regardless, your goal is to see what creative converts the best in ManyChat so you can optimize your bot's product descriptions.
7. Use Randomizer to offer giveaways and discounts
Want to turn passive browsers into active buyers? Then improve your discount strategy. Randomizer helps you set up "games" like Spin the Wheel (Messenger bot style) where customers can win a discount on their next visit. It helps incite people to "spin" by offering tiered discounts and only allowing a certain amount of people to win each amount.

For example, notice in the discount flow below offers three different discounts: 50%, 30%, 10%.

Since you don't want to give too many 50 percent off discounts, you can make sure only 5 percent of people win it. Randomizer lets you add up to seven different variations to send users down different paths.

For a more complicated flow, check out Kelly Mirabellas Baby Got Bot video:
8. Payments directly inside of FB manager for single product ads
If you want to accept payments inside Messenger, either for your entire product line, or for single product ads, then you'll need to integrate your Stripe account. In most cases, eCommerce marketers also use payments to collect information.

For example, physical items typically need a shipping address. So from an ad you can request whatever you need to complete an order including email, phone number, shipping address, and more.
If a user has already given you information, you can pre-populated a form before they start filling it out. This is especially helpful when remarketing to users who have abandoned their cart. You know exactly what they were thinking of buying. It helps save users time and boost conversions, which in turn, brings down ad spend.
Want to turn sleepy browsers into paying customers?
These eight Messenger Marketing tips for eCommerce stores will get you there. Simply sign up for a ManyChat Pro account today to get started.

The contents of this blog were independently prepared and are for informational purposes only. The opinions expressed are those of the author and do not necessarily reflect the views of ManyChat or any other party. Individual results may vary.