How Aesthetic By Science Sold $5,000 Worth of T-Shirts Using ManyChat (…in 3 Hours and 0 Ad Spend!)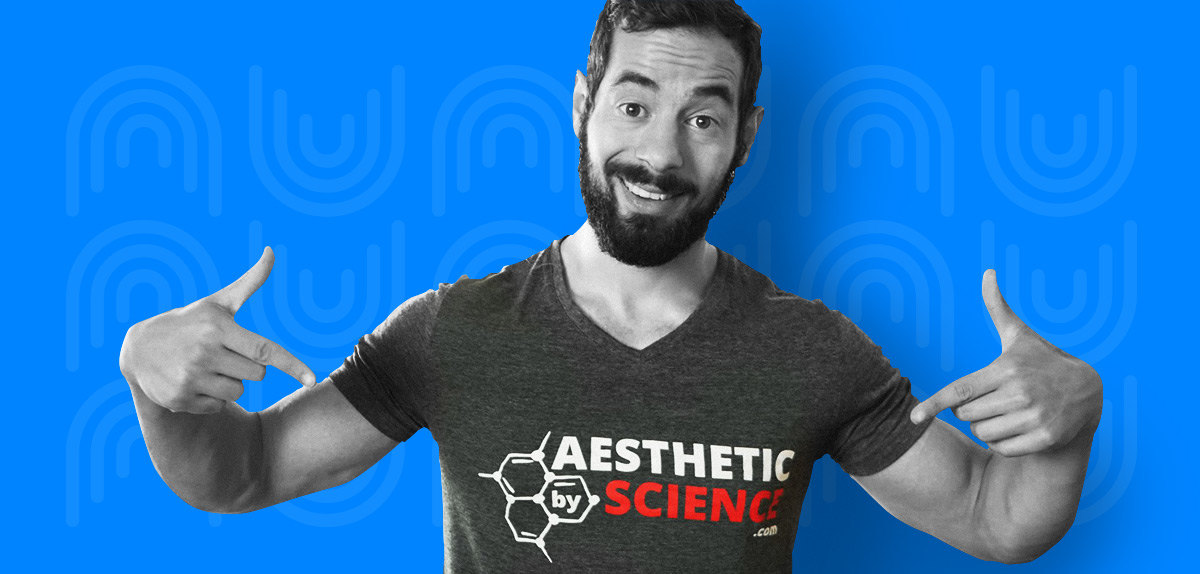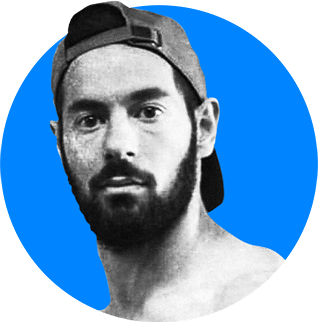 As the co-founder of Aesthetic by Science (the first fitness-based community in Bulgaria), and an avid YouTuber and fitness coach, it's incredibly important to me to create trust with the customers and audience ABS serves, and in this case study, I'll be sharing exactly how our team did this using ManyChat and Facebook!
What do you need to know before we dive in?
This isn't a "get rich quick" article, it's one that shares our success—we sold $5,000 in t-shirts in just 3 hours—and how you can emulate our strategy. But it takes time…
Aesthetic by Science was founded 2 years ago by me (Nikola) and two of my partners. One is an online fitness coach like me and the other has a very strong marketing background.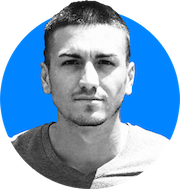 Stanislav (right), Aesthetic by Science co-founder, online fitness coach, blogger, and YouTuber.
Our goal is to change the fitness industry in Bulgaria (the country we are from) because the market has been largely polluted with the belief that the only way to look good is with supplements and steroids—we're here to show that there's a healthier, safer way.
So… on to the good stuff! Check out the exact process we followed using ManyChat and Facebook to sell $5,000 worth of t-shirts in 3 hours… with zero ad spend! We gained the trust of close to 35,000 people on Facebook and 12,000+ on YouTube and you can, too!
1. Create a Brand
There is a lot of confusion around branding. There are multiple definitions depending on whom you're asking.
So what is branding?
Decades ago branding was defined as a name, slogan, sign, symbol or design, or a combination of these elements that identify products or services of a company. Nowadays 'branding' is a bit more complex, but even more important in the world of marketing.
What Should a Brand Do?
Branding is not only about getting your target market to select you over the competition. It also entails getting your prospects to see you as the sole provider of a solution to their problem or need!
Good brands achieve the following objectives:
Clearly, delivers the message:

we want to provide our followers with in-depth information regarding fitness and nutrition. If you know, and I really mean that you understand the fundamental physiological principles, how your body works you can achieve your best physique without any supplements or steroids.

Confirms your credibility:

We want people to trust us and that is why everything we say or advise people is backed up by scientific case studies from credible sources. We spend ridiculous (to some) amounts of time writing a single article. A 3000-word article can easily eat up around 30 hours of non-stop reading, writing and refining!

Motivates people:

We upload videos on our youtube channel 3 or 4 times per week and we show that "walk the talk".

Creates User Loyalty:

Apart from providing people with a quality product, this is maybe the most important thing you must do in order to build a successful brand

.
A Basic Checklist to Evaluate Your Brand
Branding can be confusing, so how do you know if your brand is strong enough to give you the internal and external value that you need in your marketing?
Does your brand relate to your target audience? Will they instantly "get it" without too much thought?

Does your brand share the uniqueness of what you offer and why it's important?

Does it reflect the brand promise that you are making to who you are targeting as well as to your internal audience?

Does your brand reflect the values that you want to represent as a customer?
If you don't have clear answers to those questions you might wanna find them first before launching anything.
2. Create user loyalty
This is not easy as it sounds. We have put countless hours writing 3-4-5,000 words articles and editing videos for our YouTube channel. Apart from people seeing how much work we do to help them they also see that we are really trying to provide them with great content.
This means that you need to be ready to do the work.
Mediocre will not work.
Each day around 2,000,000 blog posts get published and users upload thousands of YouTube videos. In order to stand out, you need to do what others are not doing.
For us, that meant writing longer articles that are not only informative but visually appealing.
On the video side, we had to really step-up our video-editing game to create better-looking videos. Information quality is not enough anymore unless you are the absolute best in what you do. Visual quality also plays an immense role, because the competition is fierce. The overall experience of the user has to be outstanding.
When I say that you have to be willing to bust your ass and work a lot I'm not joking.
We also reply to every comment or message (much easier now since we found ManyChat) under each and every blog-post and video that we publish. All that while we have to stay on par with our online clients, create new content and venture into new business opportunities like our upcoming protein bars, for which, hopefully, we will have an even better case study!
Another thing you can do to create a loyal fan-base is to concentrate on quality, not quantity.
Besides the 30 hours (at least) we spend on writing an article, our friend and co-founder that is in charge of digital marketing does a lot of research himself. His research is focused on keywords and general SEO stuff. Most of our new followers have found us through SEO (google rankings). In order for them to stick around our content needs to be top-notch but also specific and helpful enough so that they perceive us as relevant and credible from the get-go.
If you post once a month but your content is super valuable and answers all the questions your (desired) readers might have, you might get less reads, but the people that end up consuming your content will be loyal to you. You're now "their guy" for fitness. We've received countless messages that go as follows:
"I just found about you guys two days ago and I can't believe I've missed your presence. This was exactly what I've been looking for. Keep up the good work!"
This worked quite well for us and as I said we don't have that many fans but they are super loyal and engage with every piece of content we give them. They even give us suggestions and that's how we know what to focus on next.
One of these suggestions was to create our own t-shirts so that our fans can recognize each-other in gyms.
And this is brings us to…
3. Build a quality product
It took 1 unsuccessful t-shirt type to find the right one.
To be honest one bad t-shirt design is lucky.
It may take a bit more iterations before you nail your perfect product. Our greatest mistake was to rush things because people wanted the t-shirts quite badly. So the first time we settled for a design that was OK, but it was not what WE were looking for.
By this time we were KNOWN to provide quality and although fans liked these initial shirts, we wanted to step things up. It is super important that you provide your loyal fan base with a quality product.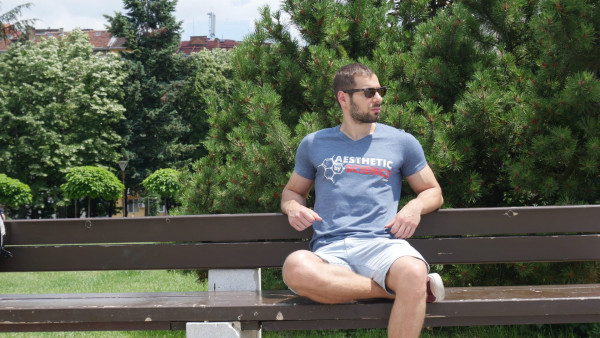 The second and the third time we found a product that we really liked. The design was and still is great.
The fabric is really nice and it's excellent for fitness folks because it's light, soft and dries relatively quick. Pricing is also tricky.
We believe our fans deserve the best, so we were happy to lower our profit margin and provide people with better shirts because we believe that this will build our brand up.
And it did.
Here are the exact steps we took in order to launch these t-shirts 2 times in a row.
Note: that we did not spend a dime on ads and they get sold out in 2-3 hours within us posting them. We are still using ManyChat's free version, and considering how well it works for us we will gladly pay the premium price when we reach the max number of free subscribers!
4. How We Deployed ManyChat
Okay, now that we have a small but loyal fanbase and a product that's worth selling it's time to get to business.
We paid upfront in full for the entire order since in Bulgaria there are not many Print-on-Demand services like other countries. However, this will probably work with a Print-on-Demand service and arguably even better if you get your design right and you find a good studio.
First things first.
We had to set up an online store. From the beginning, we started using Cloudcart, an eCommerce platform that is really easy to use, It's cheaper than any other, it's marketing oriented and better than Shopify in my opinion.
We did set up ManyChat 1 month before the launch to subscribe people to the service. Note that we get around 10-15 messages per day. If you rarely get people to message your page, you might want to set-up ManyChat way earlier and encourage fans to write and get subbed.
At the time we had two Facebook Pages connected with ManyChat. We have three in total but haven't connected one of them.
The two pages have a total of 790 subscribers right now and at the moments of the launches, it was less than that.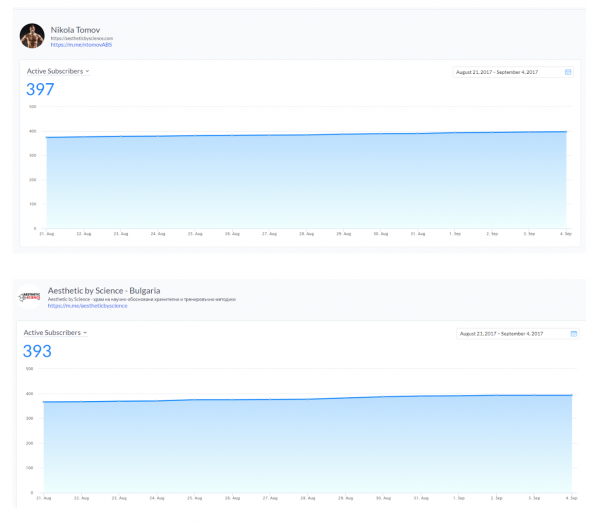 Note: we haven't put a subscribe button on our website, which gets around 60k visitors per month. This is another mistake and something you to consider when you're launching your own campaign.
We have a welcome message on both pages. This is the one I use on my personal fan-page – Nikola Tomov.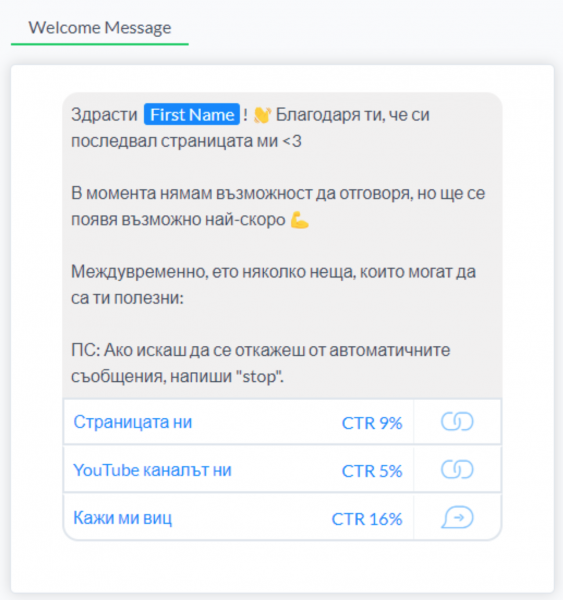 This translates to:
Hey First Name thank you for following us <3
At the moment I can't answer your question but I will as soon as I am online.
Meanwhile, here few things that may be useful to you.
P.S.
If you don't want automated answers just type in "stop".
Buttons are:
1 – Our website
2 – Our youtube channel
3 – Tell me a joke (This triggers a sequence of funny fitness jokes that we made great for engagement!)
Just for the record, no one types "stop", most of the people just laugh at the jokes or continue with their questions.
As I said we answer each and every one person and based on the questions tag them so we can target them with content on the topic they are interested in.
When all the products were ready we decided to see if ManyChat can sell.
Spoiler alert: It can.
Here are the 2 sequences that made us around $5,000 in 2-3 hours.
Sequence 1: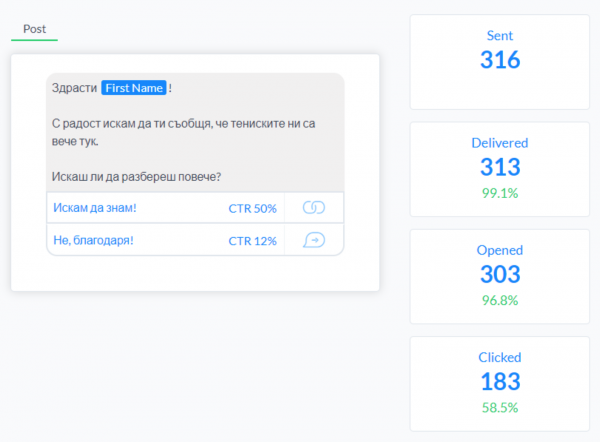 This translates to:
Hey First Name I am happy to say that our t-shirts are now online!
Do you want to see them?
Buttons:
1 – Yes, tell me more
2 – No thanks
Sequence 2:
This translates to:
Hey, t-shirts are online.
We have a new color.
Buttons:
1 – Super I want one
2 – No thanks
Results here: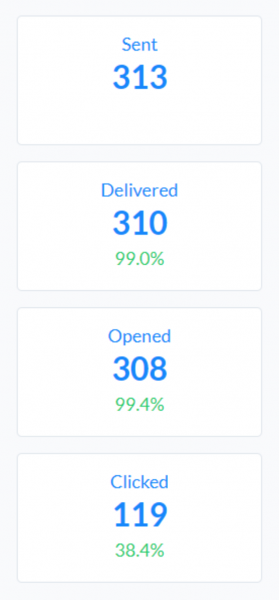 We sold a total of 320 t-shirts which is equal to around $5000. Of course, we will invest all of the profits to create even better ones and we're currently working with a great designer to make premium custom t-shirts.
Conclusion
My best tip right now is to stop watching/reading "get rich quick" articles and videos and put in the work to create something that people actually want.
Create a brand and a quality product. You don't need thousands and thousands of sales to make good money.
Also always invest what you earned to create even better content and product.
Invest in the tools that help you connect and engage with your audience and help you scale that engagement.
Your customer is your most important asset. Connect with them. Ask them for opinions and what they want. Create a business, not a scheme. Even the most basic sequences, as you already saw, can work.
Hope you liked this one!
We are just starting putting out content in English so make sure to follow us if you are interested in fitness.
If you have any questions don't be afraid to write to my facebook fan page and I'll gladly help you out with those!
Thanks to ManyChat for posting this. Hopefully, we can show you even better case studies in the future, as we're about to launch a few amazing products and ManyChat is our secret marketing weapon!
The contents of this blog were independently prepared and are for informational purposes only. The opinions expressed are those of the author and do not necessarily reflect the views of ManyChat or any other party. Individual results may vary.