Ecommerce Software: Choosing the Best eCommerce Solutions for Your Business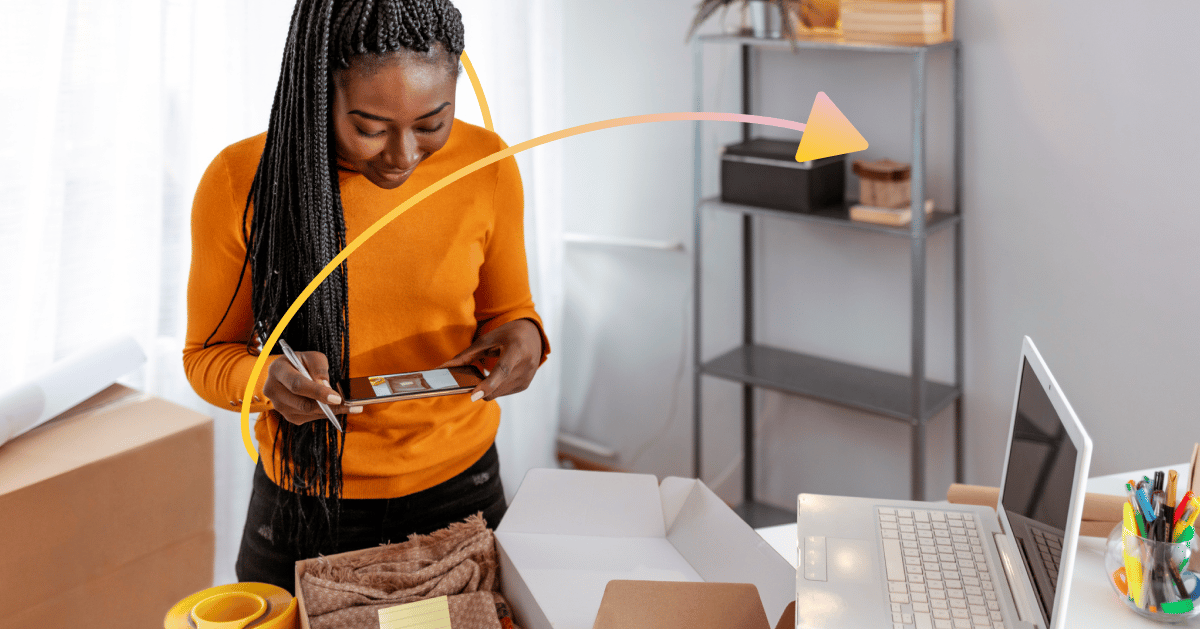 What elevates the best eCommerce retailers from the rest? Is it their products? Creativity? Maybe their employees are more engaged? Or maybe it's how they use eCommerce software.
We can make assumptions about all five, but they clearly do one thing better than the rest: utilize technology to supercharge their processes.
A report by Grand View Research valued the eCommerce software market at $6.2 billion USD in 2019. It's expected to grow at a compound annual growth rate of 16.3% from 2020 to 2027, indicating that best-in-class marketers are taking advantage of popular eCommerce technology to enhance their customer experience and drive more online sales.
Want to manage your online store more effectively and increase sales on autopilot? Explore the most popular paid and free eCommerce software and how you can use them today.
What is eCommerce software?
eCommerce software refers to digital solutions that help businesses successfully run an online store, manage inventory and taxes, and execute marketing campaigns. Businesses, both small and large, can benefit from such software to maximize their resources and minimize repetitive tasks.
What are the best eCommerce software solutions?
Browse our list of eCommerce software you can use to run your online store:
eCommerce platforms
An eCommerce platform is a software that hosts your online store and helps you manage your marketing, sales, and operations. These platforms offer powerful eCommerce features like shopping cart functionality and payment gateways. They also integrate with everyday business tools like accounting and shipping software, enabling you to centralize your operations and run your online shop successfully.
Whether you're a growing brick-and-mortar store or a massive firm looking for enterprise ecommerce software, your eCommerce platform will significantly impact on your profitability and stability as a business. You can use a free, open-source eCommerce platform or pay monthly for a software-as-a-service (SaaS), which is ideal if you're looking to get up and running quickly.
Popular eCommerce web platforms:
Marketing automation software
Personalizing every customer experience at scale isn't easy. Your team is only so big—they have to juggle multiple projects on deadlines, manage a growing customer base, and more. Marketing automation helps automate your customer communications so you can attract higher-value customers, reduce campaign costs, and secure a better return on your marketing spend.
Marketing solutions like ManyChat allow you to track shopper behavior in your store or marketing system, then guide customers to purchase using personalized messages across SMS, email, push notifications, and Messenger conversations. You can even send tailored abandoned cart messages based on items they have left behind.
You can implement marketing integrations using third-party apps found in marketplaces like the ManyChat App Store and the Shopify App Store. These apps can help you stitch together custom solutions and effectively run your store on autopilot, allowing you to focus on other critical matters.
Popular eCommerce marketing automation software:
Read more: The Modern Marketer's Guide to Ecommerce Chatbots
Mobile marketing
According to BI Intelligence, mobile-driven sales are expected to reach $285 billion by the end of 2020. Mediums like SMS, Facebook Messenger, push notifications, live chat—anything that involves connecting with people on smartphones or tablets—is a relevant channel for mobile marketing today.
Yet, even with so many communication channels to choose from, many marketers focus on email and social media to build relationships. Businesses today need to employ a unique, conversational approach to get more customers.
Mobile marketing software like ManyChat allows them to connect with shoppers on SMS and Messenger, automate lead generation and retention workflows, and start selling more online through mobile.
Use ManyChat to scale your mobile marketing efforts, manage contacts, and sell more online.
Order and inventory management software
Shipping software helps you automate managing and tracking customer orders. You can use it as a standalone product or a part of a larger supply chain management system. Order and inventory management software often includes features that help with billing, inventory management, returns, customs paperwork management, shipment tracking, scheduling, logistics, and more.
It's critical to have shipping eCommerce software to track each product's status throughout the delivery process. You can also reduce shipping costs with 3PLs such as USPS or FedEx through vendor partnerships and automatically generate shipping labels and other required paperwork for shipping internationally.
If you plan to sell on marketplaces like Amazon or Etsy, you'll want to look for an order management system that can handle multiple sales channels.
Popular eCommerce shipping software include:
Customer relationship management software (CRM)
With each text message, live chat conversation, or email, your shoppers move one step closer to the ultimate goal: buying a product. Keeping tabs on them during each stage of the buyer's journey is no easy feat.
When was the shopper last contacted?
Do they prefer text or Messenger?
What's the next step for follow-up?
While it's incredibly beneficial for a business, data like this usually gets lost in a spreadsheet if documented manually.
But with a CRM, your entire marketing, sales, and customer service teams can automatically track every interaction between customers and your business. They also integrate with your other eCommerce software solutions to help monitor customer relationships, maintain relevant communication, and sell more.
Popular eCommerce CRM tools:
Analytics and data visualization software
At the heart of every successful eCommerce business lies a Herculean analytics tool. Without the ability to measure your marketing and sales performances, you'll have no clue which campaigns led to positive ROI or where to prioritize your marketing spend.
What are your best-selling products? What channels will generate the best returns? How are people interacting with your website and who are your best customers? These are all questions analytics and data visualization tools can answer. Armed with this data, you'll uncover insights that can lead to greater conversions and sales for your store.
Popular analytics and data visualization tools:
Email marketing
Email is still a valuable channel for eCommerce vendors, averaging an ROI as high as $44 per dollar spent. Email providers like MailChimp and ManyChat allow you to segment leads and customers and create automated, relevant campaigns to boost sales.
Popular email marketing software:
Search engine optimization (SEO) software
According to marketing agency WebFX, small businesses will spend $750–$2,000 per month for SEO on average. Some one-off projects can cost as much as $30,000! That's not surprising, given that Google's top organic search result has an average CTR of 31.7%, and people are 10x more likely to click on it than a result in position 10.
A good SEO software will help you find profitable keywords for your products, spy on competitors, optimize your content for search, and surface link-building opportunities to improve your business's visibility in search engine results pages (SERPs).
Popular SEO software:
Customer loyalty software
Did you know that 75% of consumers said they'd switch to a brand with a top-notch customer loyalty program? Customer loyalty software helps you set up and run loyalty programs to reward frequent customers. Retailers can use gift cards, cashback offers, special promos, and more to drive repeat sales and increase customer lifetime value.
A high-quality customer loyalty software can help you design, manage, and improve your loyalty program. Plus, they often integrate with your eCommerce platform and other marketing tools, allowing you to increase customer satisfaction and amplify your marketing strategies with minimal effort.
Popular customer loyalty software:
Accounting software
When you run an eCommerce website, you'll want to automate your accounting work to make life easier for you and your accounting firm and lower your risk of getting audited. But before pulling the trigger, make sure to check that your desired accounting software is compatible with your hosting platform. You don't want to waste time trying to chase and organize your numbers.
A smart accounting system will integrate with your hosting platform, whether it's Shopify, WooCommerce, or any of the other popular eCommerce hosting platforms out there. It should also produce comprehensive reports, configure sales taxes, and offer excellent customer support whenever you need it.
Top accounting eCommerce software:
Choosing the best eCommerce solutions for your business
If you're running an online business, you'll want to use eCommerce software to reduce the time you spend on manual tasks, manage inventory, calculate taxes, and help you better manage other business-related tasks.
Hopefully, this guide will help you determine which types of software to use. Now it's time to move forward with some of them so you can get up and running fast and start selling more in your store!
Building out your eCommerce software stack? Use ManyChat to automate your marketing efforts, manage contacts, and sell more online. Try it free today.
The contents of this blog were independently prepared and are for informational purposes only. The opinions expressed are those of the author and do not necessarily reflect the views of ManyChat or any other party. Individual results may vary.