Looking Back at 2021: ManyChat's Year in Review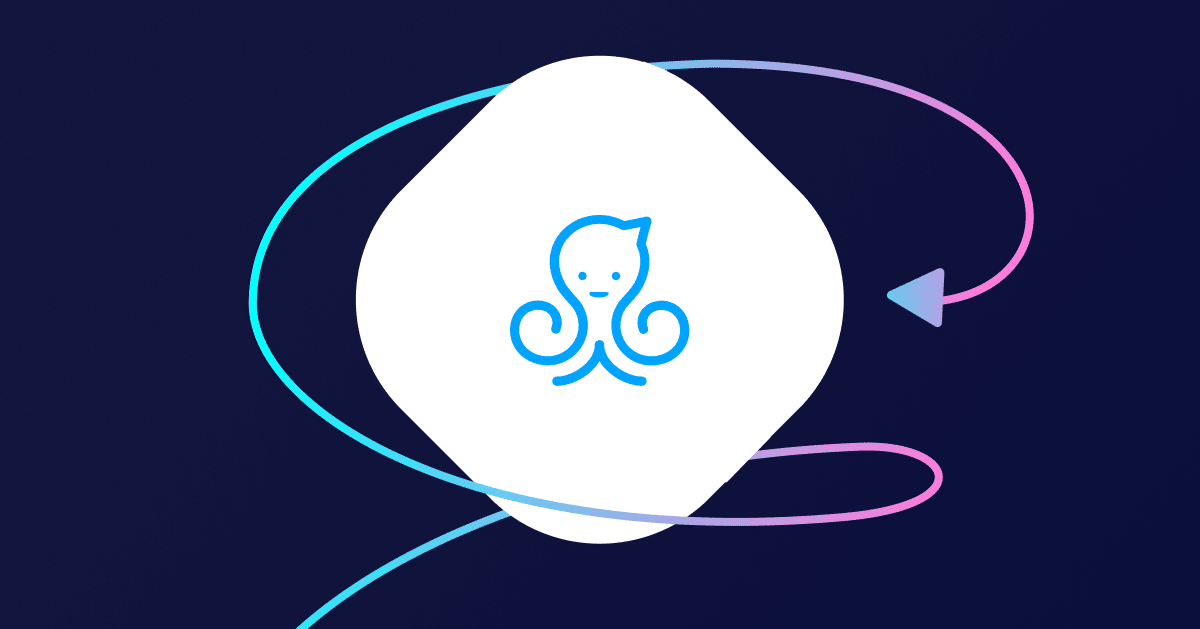 The year is coming to a close, and we're looking back at everything we've done as a company and as a team.
Product
We launched several new features this year and released multiple product updates:
Instagram DM Automation launch
We launched Instagram DM Automation; all of us at ManyChat were (and still are) incredibly excited to add this critical channel to the Chat Marketing revolution!
Some of IG Automation's critical features include:
Other features include the ability to capture user information, offer live chat, and automated replies.
Free video course launch
ManyChat released its official Instagram DM Automation course! These on-demand videos are your best resource for learning about Instagram DM Automation fundamentals, its key features, and how to execute Instagram marketing campaigns for maximum results.
WhatsApp partnership enters open beta
In Q4 of 2020, ManyChat and WhatsApp created a partnership to help businesses automate, personalize, and scale their customer conversations. The partnership began as a closed beta pilot program with a few clients.
This year, the program moved into open beta, and we are looking forward to making more progress in this partnership in 2022. Sign up for notifications about our WhatsApp integration.
Product updates
Research
At ManyChat, we are always interested in hearing about how our customers use automation and their results. Here are some case studies we put together this year with help from our users:
Case Studies
Innovating Forward: Inside One Wedding Photographer's Successful Pivot Amid the Pandemic
Since implementing ManyChat, Henry Chen has been able to keep his annual gross income stable for his photography business throughout the COVID-19 pandemic. Even more impressive: He's managed to bring in between five to seven organic leads per week, despite having all of his wedding shoots postponed. Read more about how Henry implemented ManyChat to pivot to new heights of success during the pandemic.
How B-IT Fitness Used ManyChat to Lower Lead Costs by 50%
The brand partnered with Paul Cowen, founder of Wizards of Wellness, to acquire new customers for their gym by running Facebook lead ads. Within a few weeks of running the ads, B-IT Fitness was flooded with thousands of queries from leads, all of which the team answered manually. This was a huge strain on their resources.
Paul and his team ran JSON ads that led users to an FAQ automation to manage the influx. The automation answered people's questions and qualified them for a follow-up call from the gym. Their efforts resulted in a 50% decrease in lead costs and a 40% increase in conversion rates for the brand. Read more about B-IT Fitness' efforts to lower lead costs using ManyChat.
How La Catrina Drove $27,000 in Additional Sales with ManyChat
La Catrina—a taco and tequila hotspot in St. Augustine, Florida—teamed up with Danny Monzon, founder of DM Digital, to carry out a mobile ordering and customer loyalty campaign to generate sales and reward the restaurant's growing customer base.
To reach more potential customers for the restaurant, Danny ran an organic opt-in campaign featuring lead nurturing and a loyalty program, which resulted in 245 new members and an additional $27,000+ in sales. Read more about how using ManyChat helped boost sales for La Catrina this year.
How Misfit Media Drove $620,000 in Sales for Brick Oven Pizza Company
Brick Oven Pizza Company has an excellent reputation in its local markets, but it needed Misfit Media's help to develop an online strategy to attract new guests to its restaurants. In the two years they've been working together, the chain saw a return on ad spend of nearly 955% and added 80,000 contacts to its customer database.
When the pandemic hit, forcing restaurants across the United States to close down, Brick Oven knew it could rely on Misfit Media to turn a disaster into a success story. Misfit Media quickly pivoted its strategy to push online ordering, takeout, and delivery, which helped the brand's sales and resulted in its most profitable months to date. Read more about how ManyChat helped support Brick Oven Pizza Company's online strategy.
Outreach
This year, we were excited to host and attend events, speak with other experts in the industry, and meet ManyChat users.
Instagram Summit
ManyChat hosted Instagram Summit—a two-day event packed with industry experts sharing the latest expertise in all things Instagram. Day One was a schedule full of speaking sessions, while Day Two focused on workshopping with step-by-step instructions for all levels of Instagram Automation. Take a look at our 10 Key Takeaways from Instagram Summit.
Instagram PH Summit
ManyChat brought the first-ever Instagram Summit to the Philippines! It was a three-day virtual event with 12 speakers and 10,000+ attendees.
Instadium
ManyChat CEO and co-founder Mike Yan was a keynote speaker at the Instadium conference in Russia. The conference welcomed approximately 4,000 people, all eager to learn about Instagram.
F8 After Chat
Mike also spoke at F8 After Chat to discuss Facebook's announcement about Instagram Automation, industry insights, and how to apply Instagram Automation by ManyChat to your business. Mike dove into case studies, Instagram stats, and more. Catch the replay!
Podcasts
Screw It, Just Do It | The Future of Marketing is Already Here: Chat Marketing – with Mike Yan
During this episode, host Alex Chisnall talks about improving technology to deliver more efficient communication. Automation is not about losing the personal touch but rather creating efficiency. Successful businesses have efficient communication with their customers.
Growth Experts with Dennis Brown | How to use Instagram DM automation to Get More Customers w/ Mike Yan
In this episode, Mike breaks down the many advantages of the DM chatbot automation feature from Instagram, which enables users to automate messages to their followers. He also digs into common growth tools.
The eCommerce Podcast | Mike Yan Episode
As with all social media platforms, Instagram is constantly evolving. Most changes are minor, but others have significant implications for eCommerce businesses. In this podcast, host Matt Edmundson talks with Mike about the tips and tricks for using Instagram's new automated features to grow an eCommerce business.
Build Your Tribe | Chat Marketing and Instagram Automation, with Mike Yan of ManyChat
In this episode, host Brock Johnson sits down with Mike to talk about all things Chat Marketing and Instagram Automation. Listeners will learn about ManyChat's new AI technology and how to use it to save time responding to direct messages, build their business and grow their following.
Ecom Crew | Instagram DM Automation is Here!
On the show, Mike delivers some exciting news about some new features that Instagram is rolling out and why eCommerce sellers should take advantage of them.
Team
Many of our team members met up for meetings, brainstorms, and team-building activities this year. We also expanded our team and welcomed several new faces!
Team meetups
Check out ManyChat CTO and co-founder Antony Gorin and Product Manager Mitya Korolev offering a shoutout with the ManyChat flag from the summit of Mera Peak, Himalaya, Nepal.
The US team met up for team building via segway relays and sailing throughout the year.
The Mobile Area Team met for an offsite adventure. 
The Support Team met in July for team-building activities.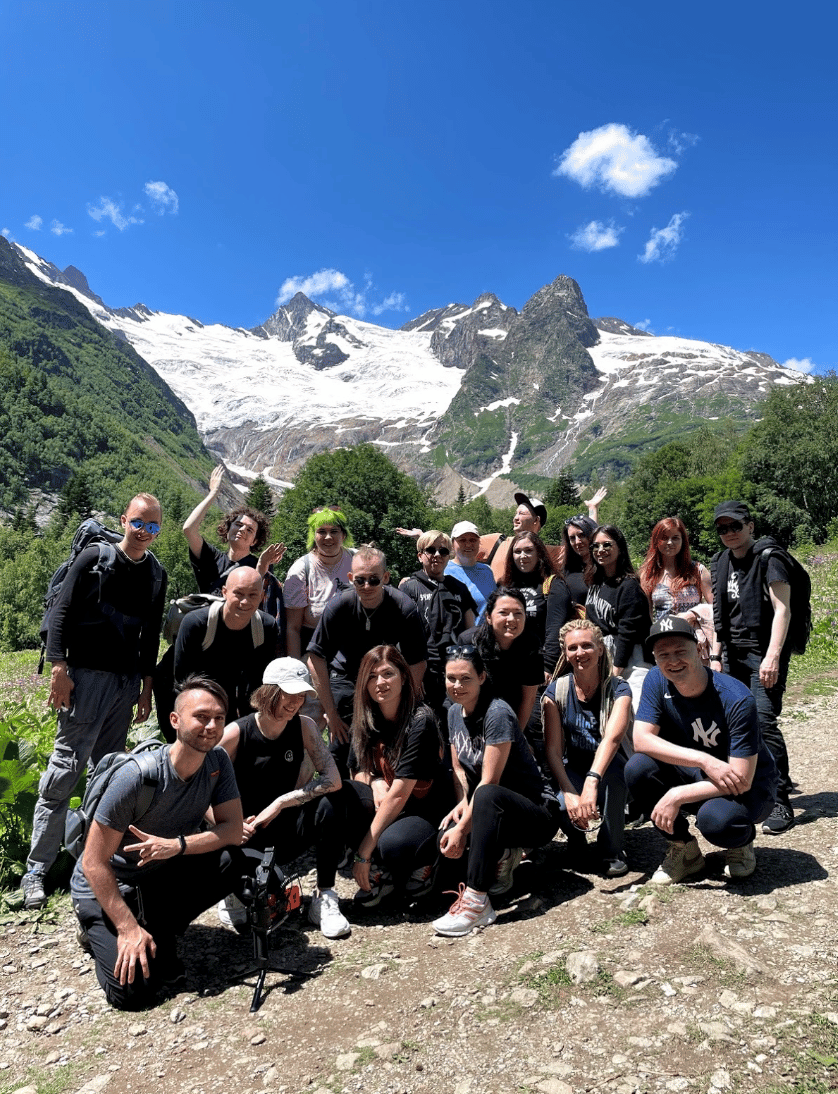 New Hires
Our team continues to grow, and we've been so excited to welcome several new members to the ManyChat staff, including Dave Wilby as the chief product officer!
Thank you for being a part of our year. ManyChat had a great 2021, and we have so much in store for 2022 that we can't wait to share with you. We wish all of you a Happy New Year!
Ready to try Instagram DM Automation by ManyChat?
The contents of this blog were independently prepared and are for informational purposes only. The opinions expressed are those of the author and do not necessarily reflect the views of ManyChat or any other party. Individual results may vary.