How to Start Building Your ManyChat Bot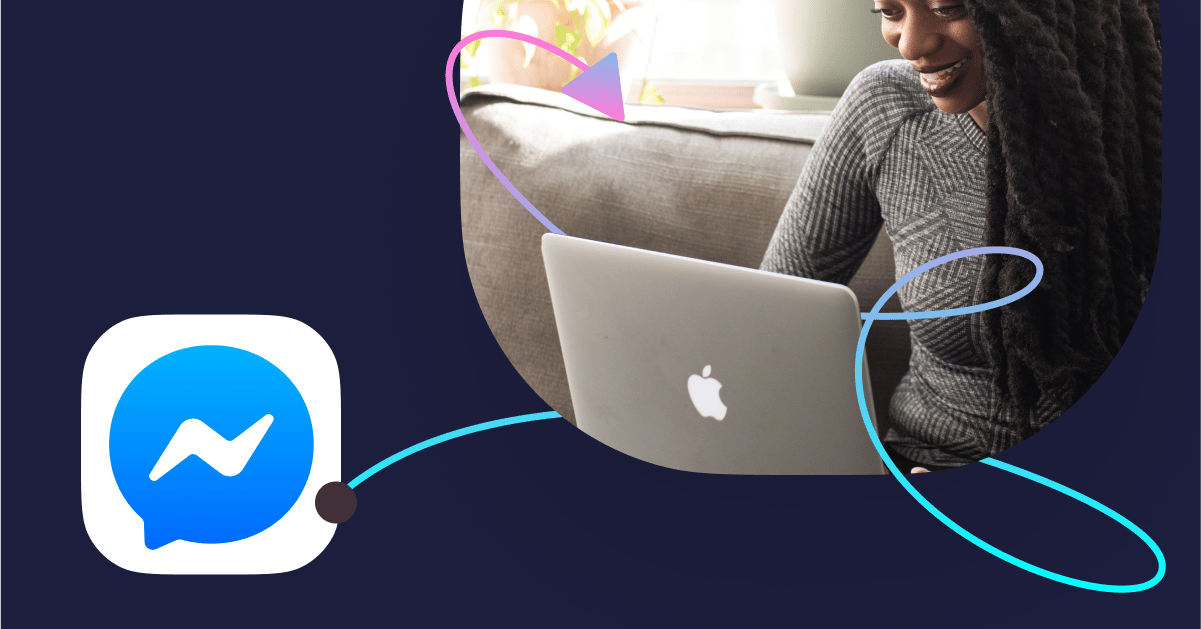 Pat yourself on the back. You've decided to take the first step to build meaningful relationships with your customers and use ManyChat.
In the digital space, there are hundreds of ways to communicate with your customers. And using a Chat Marketing is one of the most effective ways to build a trusting relationship.
So, where do you begin? The first step is to breathe, then grab your creative cap as we create to get you started to building your bot.
How to Start Building Your Bot
First, define your overall goals. What do you want to achieve? Do you want to sell something, grow an email list, book a demo? Identifying what you want to accomplish will help you set up your flows for better success.
Four Steps to Start Building Your Bot:
Step 1: Connect Your Facebook Page to ManyChat
Connecting your business Facebook page to your ManyChat account is easy as one, two, three. On the ManyChat site, click Get Started. Then find your page that you're an admin of on the list that pops up once you connect your Facebook account and then select Connect.
Step 2: Create a Greeting Text
When a non-subscriber messages you for the first time, a greeting text is the first interaction they will have. You can personalize this and add a little creativity with images, gifs, and emojis.
On your ManyChat dashboard, click on settings. You'll find at the top Greeting Text box. This is where you'll fill out your message. You only have 160 characters allotted here, so use your words wisely.
Step 3: Build a Main Menu
You've set up your greetings, so now it's time to put together your main menu. This is a way for people to navigate through your conversation to get them to your main offerings, from services to demos. You can direct people to outside links or keep them directly in the bot. It's up to you.
On the left side of your dashboard, you'll see Automation, click on that. Then select Main Menu. If you have a free account, you're only allowed to have two Main Menu items. With a Pro account, you can have three Main Menu items and five submenu items.
Type in the offerings (like services), select your options and then click done.
Step 4: Create a Welcome Message
The Welcome Message is the first message that a user will receive when they first message your page on Facebook. This is the place where you want to set expectations. Some people like to give their chatbot a persona, a name or avatar, something to make it more fun and engaging. If you did so, this is a great place to introduce the user to him or her!
Your welcome message is also an excellent place to let people know how they can unsubscribe at any time. Keep it short, personalized, and feel free to direct people to other parts of your bot or even to external websites with the use of buttons and quick replies.
On your dashboard, go to Automation. Click on Welcome Message. This is where you can start typing out your welcome message and setting actions.
Well, there you have it, four steps to get you started on building your bot. Have fun with emojis, images, videos, and gifs. Just make sure to stay true to your brand's voice as you build out your bot's persona.
Looking for more bot building tips? Check out our free online course.
The contents of this blog were independently prepared and are for informational purposes only. The opinions expressed are those of the author and do not necessarily reflect the views of ManyChat or any other party. Individual results may vary.