Email Marketing Best Practices to Improve Your Campaigns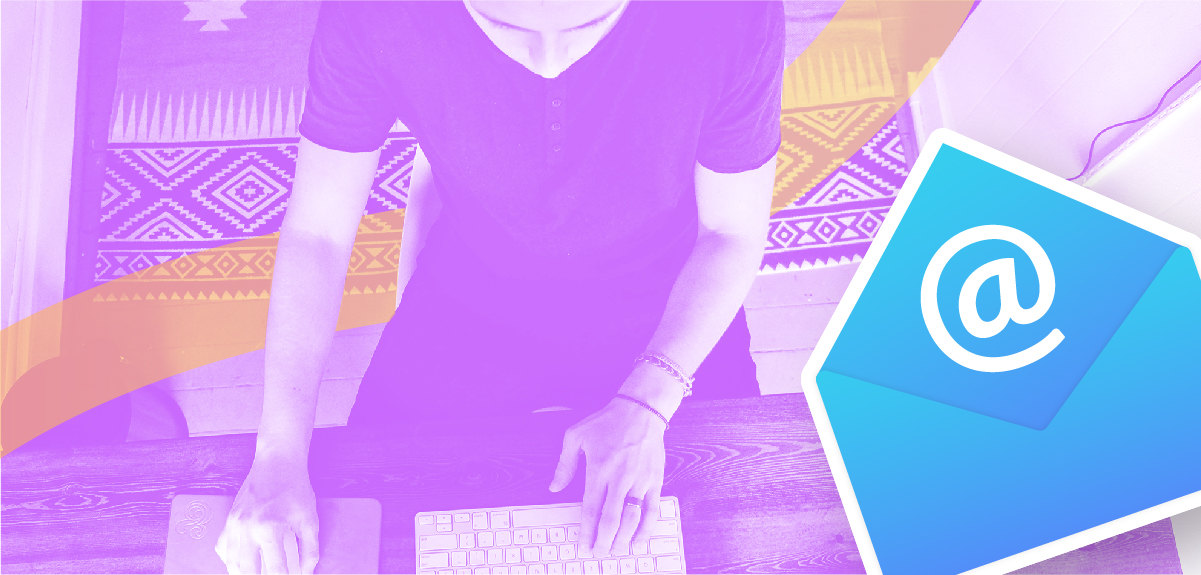 Conversations are powerful, especially when you can create messages tailored to your audience on specific mediums such as email.

We've seen the results of how impactful Messenger bots are with conversations, lead generation, and ROI — it definitely makes an impact. But email marketing is just as influential on your business as other marketing channels.

Email marketing has an enormous ROI and is a hugely effective method to gain more customers. Best of all, the work you're already doing with your Messenger bot can integrate seamlessly with your email marketing.

From click to Messenger to purchasing power, here are 12 ways you can craft a strong email marketing strategy and watch your conversions rise.
Email Marketing Best Practices
Follow these best practices to reap the benefits of email marketing. 
Get Permission
Before you can begin sending emails, you need to obtain express permission from the people you want to send them to. Express permission occurs when somebody explicitly says yes, you may send them emails (by, for example, typing their email address into your website subscribe form). Under the General Data Protection Regulation (GDPR) privacy act, you need explicit permission in order to send someone emails.

Some companies will purchase cold lists and begin blasting out emails (that may or may not be relevant) to those users. This is a bad idea: For one thing, it's illegal under the GDPR. It also makes your business look bad and decreases engagement.
Studies show that the average email open rates for permission-based campaigns are 30 to 40 percent, while email campaigns sent to recipients who did not give their permission have an average open rate of 2 percent.
You can get permission to email somebody by collecting their email through a form on your website or through your Messenger bot. That way, you can make sure you're doing everything by the book.
Make It Easy to Unsubscribe
You don't want people to unsubscribe from your emails, so you may be tempted to bury your unsubscribe link and make it difficult to find. But don't: Making it easy for people to unsubscribe is actually a good email marketing strategy.
If you make your unsubscribe button highly visible, people will feel reassured. They can duck out easily if they should ever want to leave, which probably means they won't. And again, it's actually illegal under the CAN-SPAM act to make it difficult to opt-out.

In addition to making your unsubscribe link easy to spot, make the process of unsubscribing easy, requiring just one click. And if people do decide to unsubscribe from your emails, don't worry too much — this doesn't mean they won't be a customer in the future.
Be Clear About Your Intentions
Another email marketing best practice is to be clear and honest upfront about what people will receive when they opt-in to your emails. That way, they won't be disappointed with their subscription down the road. You can let people know what's in store on your opt-in website page, in a welcome email, or in a chatbot sequence.
Once you've promised your subscribers something, deliver on it — if you say you're going to send them social media marketing tips, for example, then send them social media marketing tips and nothing else.
Collect Emails From Messenger
Once you have all the legalities figured out, the next step in creating an email marketing strategy is to collect a list of email addresses — contact information for people who have interacted with your brand in the past or might be interested in the future — so you can cultivate a long-term relationship with these leads and convert them into customers.

You can use your Facebook messenger bot to collect these emails. To obtain addresses, create a Messenger bot flow that asks the user for their email address. Facebook Messenger Marketing is a great way to start the conversation because that's what the platform was created for; people are very open to interacting on social networks like Facebook.
Start by engaging with leads via chatbot, and then get permission to begin sending emails.
Segment Your Email List
As your email list grows, you'll need to segment your list (split it up based on subscriber characteristics) to ensure that each individual subscriber is only receiving emails that are relevant to them. You can segment your list in a few different ways.
If you do business all over the world, for example, you might want to divide up your subscribers by location. You could also segment by purchase history — someone who's never bought a product from your company before will need different emails than a repeat customer.

Segmented email campaigns will help get a better response to your email marketing efforts because it ensures each subscriber is getting a message that's specifically targeted for them.
Identify Times and Frequency
How often should you send your subscribers emails, and what time of day should you send them?
The ideal frequency will vary from brand to brand; a nonprofit could get by with a twice-a-month email newsletter, while a fashion brand that regularly runs promotions might need to send three emails a week to keep its customers updated on the latest sales.
Find what works best for you through monitoring open rates, and once you've settled into a rhythm, tell people when they opt-in how many emails you're going to send them per month or per week.
In addition to frequency, think about timing. Don't send emails in the middle of the night; start by sending emails on weekdays, ideally in the middle of the week, during normal business hours. From there, pay attention to which emails get the highest open rates to hone in on the best times of day for you and your email marketing calendar.
Design a Drip Campaign
A drip campaign is a type of email marketing strategy where a pre-written set of emails is sent to subscribers over time. Drip campaigns are often designed to convert a new prospect into a customer; in that case, a company might send half a dozen emails, with the first few emails educational and the last couple of messages slightly more promotional.
Your goal is to provide valuable content that proves you know what you're talking about; people will begin to trust your company and will be more likely to opt-in to whatever it is you're selling.
Craft Compelling Subject Lines
Subject lines are hugely important, but they can also be difficult to write — a good subject line describes what's inside the email while still leaving enough mystery that people click to read the full message. You can write better subject lines by personalizing them and/or asking a question.
Infuse your subject lines with a sense of personality, too (if it's on-brand for you to use a smiley-face emoji, go for it!). Keep them short (ideally, under 50 characters) so they don't get cut off on mobile. And use words that create a sense of urgency: Subject lines with "soon," "daily," and "weekly" have higher engagement rates.
Focus On Copy
The body copy in your email needs to adhere to your brand voice and personality; a large technology company would likely have a more formal brand voice, whereas a small business that sells surfing gear could be more casual and include the occasional bit of slang or lingo that its target audience would understand. In general, being conversational is better so your emails will sound more human, helping your readers relate.

Get to the point quickly and search for ways to keep things concise. Telling a story is always a good way to hook a reader; then, clearly explain what you're offering and why they should care. Your body copy will lead right into your CTA (which we'll discuss below), making it easy for people to opt-in once they understand what you're offering.
Focus On Design
The design of your email — the colors and fonts, imagery, and layout you use — plays a big role in whether or not someone will read the full message. Well-designed HTML emails are a pleasure to read, while emails that have sloppy graphics, a too-small font size, and no images are the opposite.

Colors should be on-brand and consistent. Fonts need to be legible; don't worry about getting too fancy, instead focusing on standard fonts (Arial, Verdana, Times New Roman) that are readable on any platform. Use photos and graphics as appropriate. Images should be clickable and high-quality, while any graphics need to incorporate the same colors and fonts as the rest of the email.

Finally, think about the layout of your newsletter. Since many people read in an F-shaped pattern, it's an email marketing best practice to design your emails for scanning, with the most important information in the high-traffic parts of the F-pattern. An email header can include your logo and, if applicable, store categories while a footer might contain social media links and your unsubscribe button.
Optimize Your CTA
A call to action, or CTA, does just what you would expect: It gets your subscribers to take action. This action could be almost anything. Call to action buttons often lead to a website product page, but could also work for getting social media followers, asking your subscribers to download something, or inviting them to give feedback on a recent purchase.

Make your CTA button more visible by making it be a bright color, a unique shape, or even adding some arrows pointing to the button. Experiment with the copy of the button, too; this is a good place to get creative, using phrases such as "Start learning today" to help the reader envision specifically what will happen when they opt-in.
Test Your Emails
You can have witty subject lines, stunning graphic design elements, and top-notch images and copywriting — but if you don't test your emails before you send them, you might make a mistake, and then none of that other stuff will matter.

Let's face it: We're all only human. So before you hit "send" on an email to your subscribers, test the email by sending it to yourself; that way, you can do a thorough copy edit to catch any broken links or incorrect information. Use an inbox preview tool that lets you see how your email will look on different email providers.

A/B testing (also called split testing) is another important component of email marketing best practices. This type of testing is an experiment where you send out two versions of the same email and see how users respond to each. This way, you can test different subject lines, copy, CTA's, and design elements; for example, half of your subscribers might receive an email with the subject line "50% off today only" while the other half receives an email with the subject "New T-shirts half off." A/B testing allows you to pinpoint what works best so you can get more conversions.
Keep on to Email Marketing Success
Email marketing is important, and if you're willing to put in the legwork, it can also be highly effective. By using these email marketing best practices, you'll be well on your way to converting more customers through the power of email.
Want to drive conversions and sales with email marketing? Get ManyChat free today. It's free to start.
The contents of this blog were independently prepared and are for informational purposes only. The opinions expressed are those of the author and do not necessarily reflect the views of ManyChat or any other party. Individual results may vary.