11 Low Budget Marketing Strategies for Real Estate Agents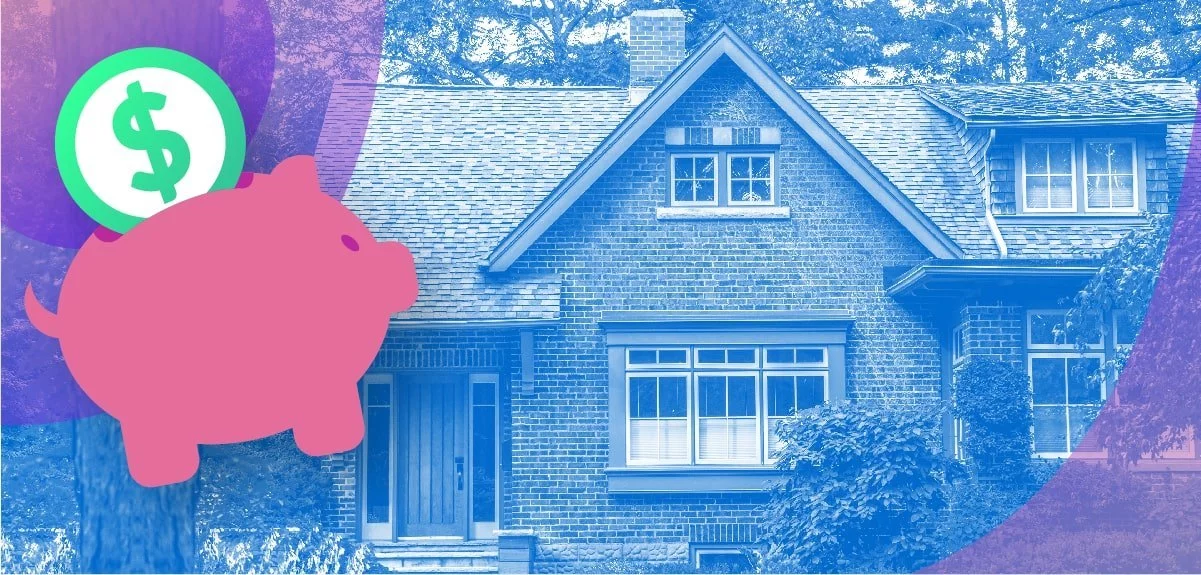 Local real estate agents all have one common struggle: big industry names. When it comes to marketing yourself, you know how difficult it can be to compete with them.

Not only do they have big marketing budgets, but a ton of staff that can be everywhere and do everything at once.

So how do you beat them out?

Fortunately, you can stand out and connect with your audience through personalized experiences.

As a small- to mid-sized agent or realtor, it's something you can offer that sets you apart. It's a tactic that helps build trust with your prospects, and that's going to make all the difference. In the end, marketing for real estate agents is all about selling a personal experience—that's something industry giants simply can't offer.
1. Create an Eye-Catching Real Estate Website
If your site is full of uninspiring words and dull photos, your audience won't stick around. There may be a property on your site that a buyer wants, but if there are bad quality (or zero) photos, prospective first-time home buyers will probably continue their search elsewhere.

To make a website that builds trust with prospects, include the following:
HD pictures and videos
Information about neighborhoods
Fun and informative blog posts
Advice from experts
Market value information
Search options by map or feature
Remember, don't fill your site with pop-ups and information prospects don't need. Keep it clear, simple, and most of all, enjoyable.
2. Use Local Keywords in Your Copy
Local search is valuable for any real estate digital marketing strategy. While it costs a fortune to hire a search engine optimization (SEO) agency, you can give it a go yourself or hire a freelancer off of a website like UpWork.

Use keywords on your site such as "houses for sale in [your area]" or "licensed real estate agent in [your area]" to help buyers find you faster on Google. Your goal is to rank in places like the Google Maps 3 Pack.
If you're unsure what keywords to go after, a quick search on Google Keyword Planner, AnswerThePublic, or Keyword Tool can help. Also, check what keywords competitors are using on their site and incorporate them into your website.
A strong search engine presence is critical when it comes to boosting your lead generation rates. Over half of all real estate leads start online!
3. Create Giveaways to Capture Leads
There are tons of giveaway ideas you can give to prospects from stress reduction kits to educational articles on your blog. Think about how you can help people in their buying or selling process.

For example, you can write articles like:
10 Things to Consider When Buying Your New Home
5 Simple Ways to Make Your New House Feel Like Home
20 Moving Tips to Help You Avoid Moving Day Chaos
Find what relates to your prospects' moving journey and create something that helps achieve their goal.
4. Get the Word Out Through Messenger
One great way to grow your real estate agency's online presence is by using a real estate Messenger bot. But what exactly is it?
Simply put, it's promoting your agency and listings through Facebook Messenger. And it's changing the way real estate agents build lists and communicate with leads.
It's a type of conversational marketing that has many advantages, some of them being:
Less expensive, more engaged Facebook ads that drive costs down, and reach high.
More personal experiences that take place in people's private chat window — which means they're more likely to click on what you send.
Faster and more direct communication with prospects versus cold calling, online forms, and emails.
Easy way to become an expert local agent by sharing information with people about what's going on in town.
The benefit of using a Messenger bot for real estate is that you can qualify leads, show homes, advertise open houses, and more — nearly on autopilot. You can also integrate your IDX search and CRM to keep everything organized in one place.
Messenger bots are part of a new wave of marketing automation that is incredibly promising. After all, your time is the most valuable resource around!
5. Text with leads
As a real estate agent or broker, you know following up with leads as quickly as possible can help close the deal. SMS Marketing gives you a fast and reliable way to communicate with prospective buyers.
Some great examples of using SMS for real estate marketing:
Send property photos. A stunning photo of your property can help prospective buyers make a decision to book a viewing.
Deliver requested listing information. When someone asks for more info, you can quickly send detailed info along with booking links, Google Maps links, and more.
Automatic follow-up with leads. Since people normally need time to make a decision, you can send automated follow-up messages via text. You can ask people if they want to scheduling a viewing, or ask you a question right from their phone with 2-Way SMS Live Chat.
Offer different property listings. Once you have an idea of prospects budget and area they want to live, you can send recommended listings to their phone through a short link via text.
6. Start a Newsletter
You might be thinking, "Really, another newsletter recommendation?" — but hang on. Newsletters are still a big way to build trust between you and prospects, as well as past customers.

For example, this real estate newsletter by Chris McGuire Keller Knapp Realty highlights local news, new lists, and what to expect from the next newsletter.
Pack your newsletter with information on the latest sales, open houses, and housing marketing news.

MailChimp makes it easy to collect email addresses and launch your newsletter. Your goal is to become the "go-to" agent or realtor for news and info.
You can also integrate MailChimp with Messenger Marketing platforms like ManyChat to build your lists and more.
7. Request Testimonials from Previous Clients
Nothing sells better than word of mouth. If you see a buyer was happy with their experience, ask them to leave you a review — then include it on your page, too.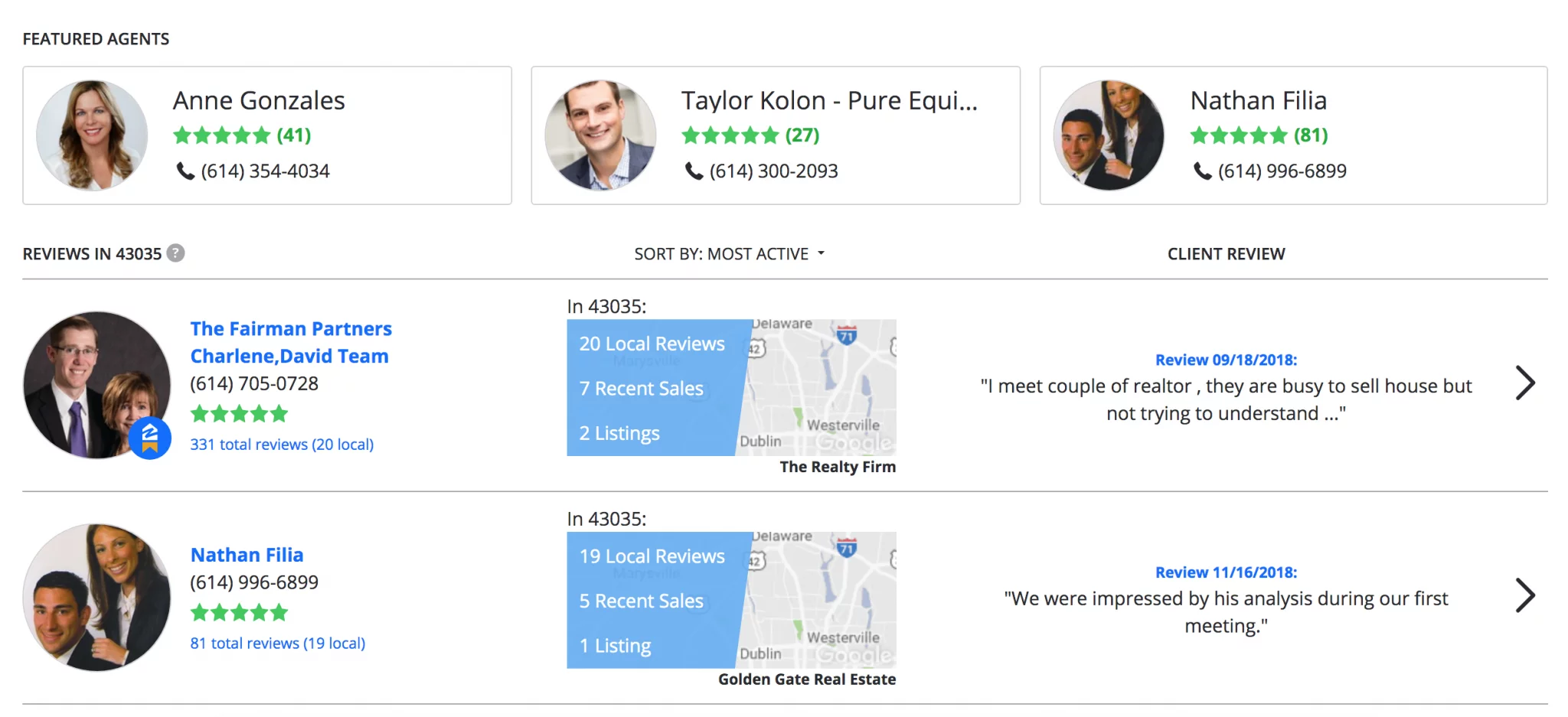 Some of the best places for clients to leave reviews are:
8. Take Advantage of Virtual Tours
Buyers love virtual tours because it gives them a real perspective of what the property looks like before they even get to see it in person. Virtual tours should be a staple of your real estate marketing strategy if at all possible. And, should your budget allow, using a drone is a modern way to provide clients with a full 360° tour from all heights and angles – inside and out.

You can also use a 360° camera or upload individual pictures to software like Ezvid to create a virtual tour for prospects.
9. Get on Social Media
Create business accounts for social media: think Facebook, Instagram, LinkedIn, and Pinterest. Add Twitter to keep up to date on local events, see what people are talking about, and engage with active buyers and sellers.
If you're not buying ads on social media, reconsider: Ads allow you to specify your target audience and boost your marketing efforts.
Instagram ads, for example, are a great way to attract new followers and connect with your base. Social media platforms are perfect for sharing success stories to prospective new leads and even (subtly) showing off to other real estate professionals!
And don't forget: Showing that new beautiful home off via Instagram Stories just might net you one more lead.
10. Partner Up with Your Local Community
Team up with an organization for community-based projects. This can be anything from special events to volunteering, and helps build relationships with people in person. Plus, these events make for great photo opportunities you can share on social.
Or, link up with other local businesses like home furnishing stores, plumbers, or electricians to offer discounts or promote each other online.
Word-of-mouth marketing and referrals are invaluable. And, of course, they play straight to your strengths – the personal touch of a local real estate agent.
The bigger and more reliable your network is, the better chance you have of being referred.
11. Up Your Branding Game
If nobody sees you, how will they know who you are?
Put your brand on freebies such as pens, balloons, stress balls, and other little giveaways people typically keep.
It's incredible how something as small as a tote bag can be sported around town and provide exposure where you least expect it. Not every marketing campaign needs to involve a grand gesture!
Put These Real Estate Marketing Strategies into Play Today
The real estate game is tough without a doubt, and batting against the heavy hitters with big budgets is even tougher.
Think it's time for a new real estate marketing plan?

By following these 11 marketing tips for real estate agents, you'll find it easier and faster to build your business on a budget.
And if you need any help with your Chat Marketing strategy, we're happy to help! Or, sign up for a free ManyChat account and start building your bot today.