10 Ways to Use Messenger Marketing in Your Business Today [Updated for 2019]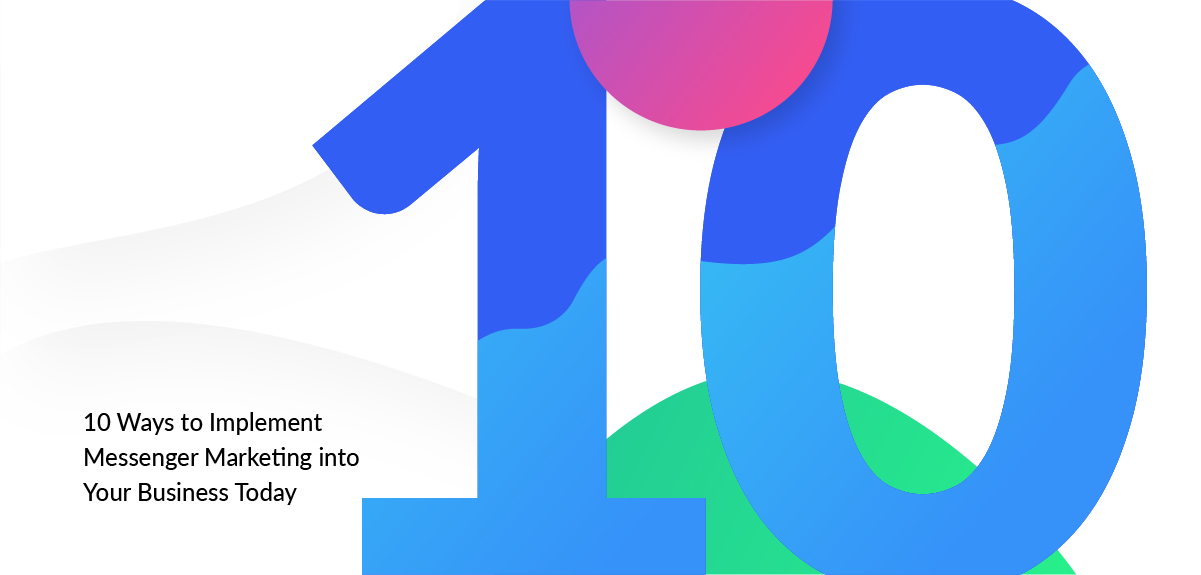 We're not denying it: Messenger Marketing is tough.
But all things worthwhile are, right?
Messenger Marketing is a channel that, when used correctly, opens up infinite doors of communication and engagement with your target audience, in turn becoming a lead generation tool driving more leads and sales.
If you've been on the fence about diving in (and, trust us, you want to), this post about how to use Messenger for businesses will help… a lot! We've rounded up 10 articles from the ManyChat blog geared towards getting you started—today.
What're you waiting for? Dig into these articles, building and learning as you go!
We'll start with…

We created this to answer all of the unanswered questions you have about Messenger Marketing.
This is currently the most comprehensive piece of content on the web about Facebook chatbots and content marketing (and we intend to keep it that way)… print it out, study it, and share with your friends!
In this guide, you'll learn how to:
Grow Your Business with

Messenger

Marketing
Get Facebook

Messenger

Subscribers
Send Messages to Your Subscribers
Automate Your

Messenger

Marketing With Chatbots
Use ManyChat
Integrate ManyChat with Zapier
Create a

Messenger

Ad Inside of Facebook
Create Destination Ads
Send a Sponsored Message
Nurture Leads inside of

Messenger

Deliver Content
Deploy Retargeting
Drive More Sales
Case Studies…. and more!
Enjoy 6,000+ words of juicy Facebook chatbot goodness.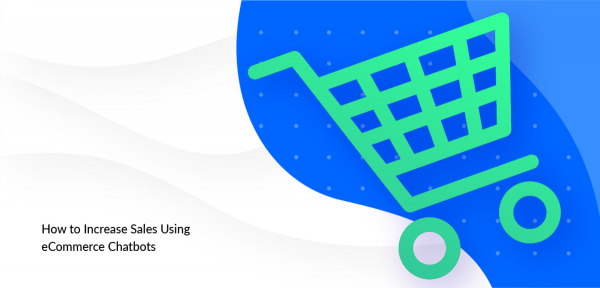 Growing a successful eCommerce business is not easy. That's why we're sharing these 9 smart ways to increase sales in your store.
In this awesome article, you'll learn about:
Sequences that drive repeat purchases
How to reduce abandoned cart rates
How to sell through your chatbot
And more! Get more bang for your chatbot buck by following the 9 tactics above.
The key to success for Facebook Messenger Marketing is built into Facebook's policies:
Get better at marketing
Get better at talking to people
And get better at building long-term relationships
With Facebook's renewed focus on relationship building with two-way communication, if you do Facebook Messenger Marketing right, you'll stand head-and-shoulders above your competitors—because you're reaching potential customers where their attention is already focused.
But to succeed with marketing on Facebook Messenger, you shouldn't approach the social media messaging platform from a marketing perspective alone.
Instead, think of yourself as a social engineer.
You need to return to the basics of good marketing strategy.
If you want active users to click on your ads, you need to figure out what they're struggling with or what they're trying to make progress on.
Figure out creative ways to engage with a potential consumer. Learn what a Facebook Messenger subscriber is looking for in their user journey. Focus on your target audience and what's important to them. Try to engage in a conversation and drive relationships with them. This way you can surely grow your business.
How do you do that? By following three core Facebook Messenger Marketing rules.
Scary fact: Right now, your bot may be breaking the rules.
In the span of the social media marketing universe, Facebook Messenger Marketing is new on the block, and because of that, the rules are changing fast and ferociously.
Avoid the pitfalls of murky language and risky actions by taking a gander at this post by Dan Gamito—ManyChat's resident expert on all things bot building.
He'll break down the ToS you need to be aware of, what all these rules mean, and how you can follow them to see even better target audience reach, engagement, and results with your Messenger Marketing efforts.
Are you ready for a visual map of all messages and actions and the transitions between them?
We hope so, because you'll now have a birds-eye view of all your messenger interactions without having to switch between single messages.
There's much more to dive into here, including…
• Steps (there are 3 new types!)
• Conditional Filters and A/B Split Testing Features
• Tips & tricks (drag and drop, canvas creations, and more!)
So, what are you waiting for?
We can't wait to see what you create!
When most people think about a Facebook Messenger chatbot, they immediately envision a fully automated Facebook Messenger bot that works entirely on its own.
But the fact is that you can't automate a chatbot to respond to every possible question (at least, not yet
) and sooner or later you (or someone at your company) is going to need to respond to some messages personally.
That's why we created Live Chat. Get the scoop on how it works and the settings you should be utilizing.

As you know, Chatbots have become more than a buzzword, more than the latest "marketing news". As marketers or business owners, chatbots are something that you can no longer ignore. They're the future of communication.
In this post, we'll show you how to build a simple Messenger chatbot that greets and engages with your audience (and hopefully turns them into customers)!
You'll learn how to:
determine the voice and purpose of your bot
build a greeting message to welcome visitors
use keywords to automate bot replies
…and more!

We're going to go out on a limb and say you're someone that cares about the quality (and success) of your customer communication — ESPECIALLY when it comes to Facebook Messenger Marketing!
So you may be wondering how can you guarantee a home run with your Facebook Messenger broadcasts… every time!
That's exactly what you'll get in this post
How to use different broadcast types
What rules you should abide by
Best practices for seeing the most success with your customers
Check it out now!
ManyChat Templates for your chatbots have arrived!
Now you can…
Share your ideas, strategies, and chat bot setups with just a clicks
Install pre-built solutions in your accounts in just a few moments
Sound speedy, easy, and like a great way to start having even more successful experience with chatbots?
Good, that's the idea!
Cloning your entire bot and Flow Sharing are useful features when you need to transfer content, but imagine you want to share your whole bot with a client, a friend, or community of bot builders and include everything you have — Tags, Custom User Fields, and Actions. A powerful chatbot builder like ManyChat is useful when it comes to sharing and interacting with other ecommerce business owners.
It's all done with Templates!
If this, then that.
Congratulations, you now have an understanding of one of ManyChat's newest Trigger & Actions Rules! These are essentially automated instructions for your bot to do something (Action), when an event happens (Trigger).
What does that look like? Think about it this way…
A Facebook Messenger subscriber's email address is changed (Trigger), so you send a confirmation email or update contact details in your CRM (Action).
It's your subscriber's birthday (Trigger), so you send a birthday message (Action).
A subscriber gets a particular Tag in one or multiple flows (Trigger), so you notify Admins (Action).
Sound great, but wondering how exactly you can put this new feature to use? Good news, we've got 9 ideas to inspire you! Read more now.
You know you want a chatbot to interact with your customers, you know your customers DESERVE a great chatbot to communicate with…
But you're still wondering: What exactly do chatbots DO?
That's the question this blog post will answer.
The fact is, Facebook Messenger chatbots can do just about anything a website can do… but they do it in a way that's more personal and interactive.
Instead of generalizing, we figured we'd simply show you that power of what chatbots can do — starting with five of the best Facebook chatbots we could find. (Hint: they're all built using ManyChat, so the opportunity to replicate these is at your fingertips!).
Think you have enough to get going? With these seven articles, you'll be able to catch up to the current state of Messenger Marketing, plus deploy your first bot and send your first broadcasts—the right way… today!
See something you wish we'd cover more of? Thought of a topic you'd like us to dive into?
Post it below in the comments!
The contents of this blog were independently prepared and are for informational purposes only. The opinions expressed are those of the author and do not necessarily reflect the views of ManyChat or any other party. Individual results may vary.