6 Ways to Increase Shopify Store Traffic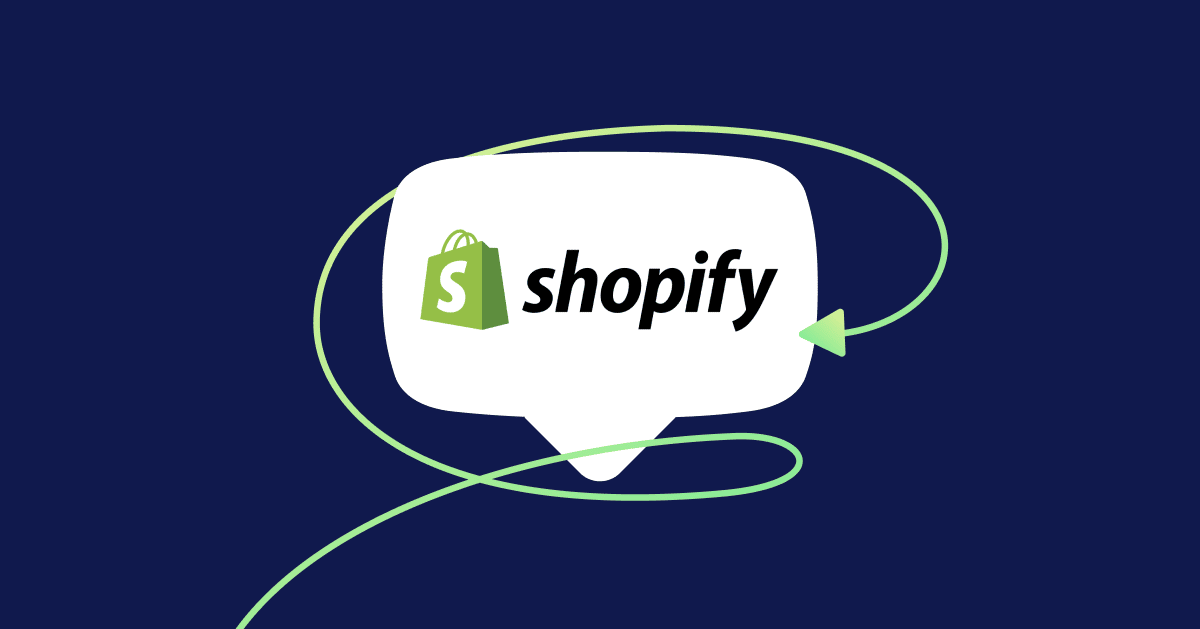 What it takes to drive constant traffic to a website has boggled Shopify store owners and marketers for ages.
You invest time and resources into building your store, creating beautiful product photography, and writing captivating descriptions that would surely convince shoppers to purchase your exquisite wares…if only they visited your site.
Maybe you've hit a plateau in traffic after a nice six-month run. Or perhaps you have a tactic that's working pretty well (high-five!), but you're curious as to how other marketers are generating traffic for their websites.
Whether you're trying to attract your first customer or your 1,000th, generating Shopify traffic is crucial to running your online store. Fortunately for you, we're sharing six ways to boost your website traffic that you can start implementing today.
Six tips to increase Shopify traffic
1. Optimize your Shopify store for organic search
When customers search online for your products, you want to be one of the top stores they see in their search results. The first organic result is 10x more likely to receive a click than a page in position 10 (or worse, one that ranks on the second page of search results). A top-ranking page is essential to generating sustainable, free traffic for your online store.
These search terms may be specific to your brand or product name. Or they can be features or benefits such as "organic," "designer shoes," or something else that sets your products apart.
In Google Search Console you can see the keywords visitors used to find your site via Google search. You can add those keywords to your product page copy to help it rank better. It's also helpful to look at competitors' websites and their social media to see what phrases they use to describe their products.
Get the hang of this, and you'll be on your way to mastering search engine optimization (SEO)! Here's how to get the most out of optimizing your product pages.
Use tools like SEO Booster, SEO Optimizer, or other eCommerce SEO apps on the Shopify App Store to make technical improvements, optimize images, and get your website to rank well in Google Search. The more relevant organic traffic you acquire, the more sales you'll generate in your Shopify store.
2. Promote your store with Facebook ads
You've seen them all over your Facebook feed: ads promoting everything from blueberries to online courses to the trendy new shaving cream. Facebook ads are designed to send traffic to a specific website or landing page. Even if you've never personally clicked on one, trust us, they work because you can get them in front of your target demographic to attract a specific audience.
On platforms like Facebook and Instagram, it's possible to send ads to an extremely specific group of people characterized by criteria like age, interests, behaviors, education level, and more. You can also use data you have from your contact list or website activity—such as what products someone looked at or actions they took—to build ads that target similar people who are likely to buy your product or service.
With ManyChat, you can use the Shopify integration to sync your store data with our Ads platform. From the Ads dashboard, you can create Facebook ads that open into Messenger. You'll be able to customize the placement, how long to run the ads, the budget, and the creative assets you'll use.
It's a smart strategy. Brands that learn how to advertise on Facebook through Messenger see higher conversion rates and up to 12x return on ad spend (ROAS) on average.
3. Drive traffic to your store with SMS
SMS (text) marketing is a new and effective way to drive traffic to your store. It's a powerful outreach tool that enables you to reach warmer audiences and send them to specific landing pages on your website. There are two forms of SMS promotions:
SMS drip campaigns: A drip campaign can consist of anything from seven-day challenges to monthly newsletters. They are a great way to drive shoppers to your website so they can read an article, watch a video, or take advantage of an offer. While this may not lead to massive traffic (like you'd get with SEO), it's still a method you can deploy to get the most qualified traffic to your site: people who already know and trust you.
Promotional texts: These one-off messages can highlight specific events or sales. For example, you can promote a Cyber Monday deal in your store, cross-sell different items based on a customer's recent purchase, or send a discount on a shopper's birthday.
With both these tactics, you can segment your SMS audience based on data, enabling you to send different messages tailored to people who are most likely to interact with them.
4. Promote your business on social media
Given that more than half the world's population is on social media, promoting your business on this channel can help drive qualified eCommerce traffic to your Shopify store. You may already be posting different images, videos, and links to articles on social media, but you can probably (just guessing here) do more to amplify your message and generate sales.
Running a successful social media strategy depends on choosing the right channels for conversing with your audience. That's right: you're not just talking at them, you're talking with them. The channels that will work best for your business vary depending on your business model and products.
For example, Pinterest is an excellent choice if you want to promote DIY or handmade goods to a predominantly female audience, while platforms like Instagram allow you to promote your brand to a younger crowd.
When you connect ManyChat to your Shopify store, you can easily start automated conversations with your social media leads in Messenger, then route them to your website to learn more or purchase a product.
No matter what channel you use, remember to send people to curated landing pages, such as a dedicated collection or product pages. Make the entire experience consistent, starting from what they see on your social media post and ending with the content on your website.
It sounds obvious, but you don't want to show an ad about hair dye that sends shoppers to a product page on nail polish. Pro tip: homepages are better for a more general, top of funnel audience, whereas you want to send potential customers to specific pages.
5. Invest in content marketing
If you want to drive more traffic to your store, authoritative, high-quality content is the way to go. Interesting, informative, and engaging content will attract customers to your site organically. Even better, there are endless ways to branch out into the world of marketing content to generate traffic.
Produce a podcast
According to Edison Research, the number of U.S. adults listening to podcasts each week has increased by 175% in the last six years, with nearly 90 million people now listening to at least one per week.
Podcasting gives you the opportunity to break into a particular niche—whether its pet food, workout gear, or any number of other categories—and target a specific audience. Though podcasts are a long-term strategy that requires a bit of effort, you can still start a successful podcast for under $100 that can drive more qualified leads to your Shopify store.
Start a blog
Blogging is another long-term play you can use to generate sustainable traffic for your website. According to Hubspot, businesses that publish 16 blog posts per month acquire 3.5 times as many visitors as those that publish fewer than four. Blogs also play a key role in consumer purchase decisions, with six out of 10 buyers reportedly starting their purchasing journey after reading a blog post.
Maintaining a successful blog requires two things:
Understanding your ideal customer: Put yourself in your customers' shoes. What problems do they have that items in your store might solve? What are their interests? What do they like to do with their friends and family? Where do they hang out online? Write blog posts that answer their questions and speak to their desires.
Keeping people interested: Is your blog a place your ideal customers would want to hang out online? Stores that win big with blogs are those that host a library of relevant information for their customers. Write out a list of topics and phrases that your customers would be interested in learning more about. Ask yourself: how would I go about finding my products or service? What phrases would I use? Sites like answerthepublic.com can also help you generate relevant topics to blog about.
Once visitors are on your blog, you can turn them into contacts for Messenger, email, or SMS using ManyChat opt-in Growth Tools. From there, you can open up a direct line of communication with them to promote new blog posts, sales, updates, and more.
Not sure where to start? Here's how you can start a blog today:
Create entertaining videos
While there are several platforms you can use to host your videos, YouTube is the most popular site for generating traffic. It's also the second-largest search engine in the world. If you can actively WOW people with your videos, chances are they'll be intrigued enough to look for your website (and potentially purchase your products).
Here are categories for videos your business could be producing:
Educational: Teach people how to solve a specific problem, and if possible, weave your product into the solution without being too sales-y.
Entertainment: Fun videos that capture your audience's attention are a great way to increase awareness of your brand and products.
Storytelling: Videos that inspire viewers with emotional narratives and align with your brand identity can amplify your message and reach a larger audience.
Learn more: 5 Proven Ways to Get More Traffic from YouTube
6. Run contests or giveaways
Contests and giveaways are a tried-and-true way to grow your contact list, boost social media engagement, and increase Shopify store traffic. Need proof? Whenever you promote a contest or giveaway, 94% of people share the promotion right after registering. Furthermore, out of all your participants, 62% of them share it with their friends and recommend they jump on the bandwagon. Not too shabby!
Due to their exciting, anticipatory nature, contests and giveaways will quickly drive referral traffic to your store. Rewards, such as valuable prizes given in exchange for your customers' participation, are powerful incentives to entice both new and existing customers to visit your store.
You can use tools like Gleam to embed giveaways into landing pages or blog posts in your Shopify store. Or use ManyChat to run giveaways like online beats seller Legion Beats does for their yearly Black Friday campaign (which raked in an extra $260,000 in revenue last year).
To give them a greater chance of going viral, ensure that people can join the contests through your website, Messenger bot, and social media profiles. Once visitors land on your Shopify store, you can use different techniques like first-time buyer discounts and coupons to encourage a sale.
Start driving traffic to your Shopify store today
Whether you run a dropshipping store or a multi-million dollar Shopify Plus brand, it's incredibly challenging to increase Shopify sales without generating significant traffic.
Don't forget to diversify your marketing channels. Test out paid advertising, investing in Shopify SEO, running an influencer marketing program, or building an SMS and email marketing campaign to see what works best for your business. Once you have some positive results, you can double down on the best sources to take your Shopify store to the next level.
Attract more customers and grow your Shopify store with ManyChat's marketing automation. Start free now.
The contents of this blog were independently prepared and are for informational purposes only. The opinions expressed are those of the author and do not necessarily reflect the views of ManyChat or any other party. Individual results may vary.