9 Top Cyber Monday Marketing Ideas for 2020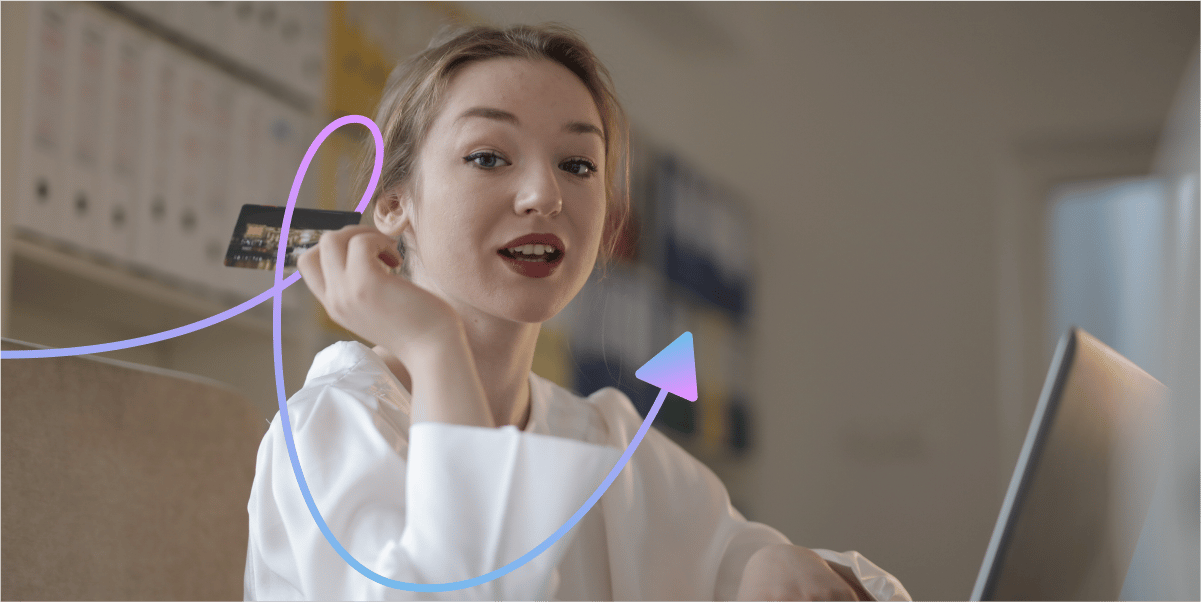 If you're not taking advantage of the Cyber Monday shopping craze, you're missing out on a lot of potential sales.
eCommerce sales grew by 18.8 percent during the 2019 holiday season compared to 2018, according to research by Mastercard. Cyber Monday shoppers alone, who account for roughly 83.3 million consumers in the United States, spent more than $9 billion in 2019.
When compared to Black Friday, Small Business Saturday, and other big shopping days, Cyber Monday continues to lead the way in eCommerce holiday sales, which, according to the same Mastercard study, makes up 24.5 percent of retail spend for the season.
So how can you make a splash in the digital retail ocean this holiday season? Use one, or all, of these nine Cyber Monday marketing tips to generate leads and make more sales.
When is Cyber Monday this year?
Cyber Monday falls on Monday, November 30th, 2020, but you should start promoting and building your subscriber lists now before the holiday arrives.
Although everyone expects blow out sales and ads to litter their Facebook feeds the Monday after Thanksgiving, you'll want to promote sales on less expensive channels like SMS, Messenger, and email — which all require a subscriber to opt-in before sending — and build a dedicated customer base well before the holidays roll around.
9 top Cyber Monday marketing ideas
1. Start capturing website traffic with Growth Tools today
Rising ad spend for holiday eCommerce is a concern for 80.4 percent of retailers, according to Shopify Plus.
Build your subscriber lists ahead of time to counter the rise in ad spend. This will give you a direct line to a warm audience who are more likely to respond to your offers and purchase your products.
To accomplish this, create mobile-friendly Growth Tools for your store and grow your subscriber lists leading up to Cyber Monday.
For website visitors, you can use a variety of opt-in tools such as the opt-in bar to capture Messenger subscribers.
Or the SMS modal pop up to grow your SMS list.
With more than 14 different Growth Tools to choose from, you can capture visitors from your website or social media profiles and turn them into subscribers today. Simply create the Growth Tool, choose the design, timing, and placement, then publish it to your site with one click.
2. Run prospecting ads early to acquire new customers
New customer acquisition through paid advertising begins with building audiences before costs skyrocket.
Customers search for stores with the best deals before Cyber Monday. Take advantage of this pre-Cyber Monday period and reach these deal-hunting shoppers by promoting upcoming sales, getting their contact information, and learning more about the products they like.
Take Nikmit, an eCommerce marketplace in Macedonia, for example. The online retailer offers a growing catalogue of products ranging from apparel and personal-care items to consumer electronics and home decor items.
To build an audience for their yearly winter clearance sale, Nikmit ran prospecting ads to different cold audiences to gauge product interest and build a list for future sales.
Once the clearance sale dropped, Nikmit leaned heavily on retargeting ads based on past purchases and real-time personalization, and walked away with an extra $24,000+ in sales from the campaign.
3. Create a countdown to keep subscribers interested in your Cyber Monday sales
So you've built a solid subscriber list from your Messenger, SMS, and email campaigns. Good work!
Now that you've built your audience, set a countdown reminder to stay at the forefront of customers' minds in the weeks leading up to Cyber Monday (an especially useful feature during a period of brand bombardment).
"If you're using SMS marketing, create a countdown," explained Camille Chulick, cofounder of online skincare brand Averr Aglow. "Don't be obnoxious with [constant reminders], but regularly [send] SMS messages promoting your Cyber Monday sales with a countdown to when they go live. With each countdown message, add a little glimpse of what will be available or the specials you'll run."
Along with SMS, send reminders through Messenger, using a One-time notification, and email to get more eyes on your message.
4. Take a look at your merchandising strategy
Merchandising is the strategic arrangement and display of products in your online store. More often than not, retailers want to provide a slew of options to customers, spending a ton of time and resources to drive traffic to their website without thinking of how best to present their products.
"Focus on curating products and providing easy options to buy in well-organized sections," said Aalap Shah, founder of eCommerce marketing agency 1o8. "Limiting options can often help customers make decisions, much like if they were in a brick and mortar store."
The marketing expert goes on to explain that, "if you are buying a cloth mask, and there are endless sizes, colors, and styles to choose from, it can create paralysis in the buying behavior." So keep it simple.
Pura Vida, for instance, helps shoppers see what its products are by using detailed, high-quality photos on its product page. The jewelry brand also has a subtle "Complete The Look" section near the "Add to Cart" button with cross-sell recommendations shoppers might like.
Customers can also explore other products they like based on their behaviors. One cool thing Pura Vida does is display color options and reviews on the same product page so shoppers can see the brand's inventory without clicking through.
Pura Vida also makes it easy to shop by collection, which helps shoppers find what they want faster, and creates a more enjoyable holiday shopping experience.
When it comes to boosting sales for Cyber Monday, having clean, organized, and helpful merchandising allows you to maximize your potential earnings for this shopping holiday.
So ask yourself:
Do your products look good online?
What collections can you create to make finding products easier?
Can shoppers easily add relevant products to their cart from checkout pages?
A good merchandising strategy will increase conversion rates, increase average order value, and help you sell more online.
5. Set up omnichannel abandoned cart messages
The average cart abandonment rate across all industries is roughly 70 percent, according to the Baymard Institute.
It can be frustrating to move a shopper through your sales funnel after developing a strategy for the best Cyber Monday sale — intended to get them to the point of purchase —, only to have the customer to "X" out and go elsewhere.
Luckily, omnichannel abandoned cart messages help you recover those lost sales. Send out automated triggered emails, SMS, and messages in Messenger to save time and be more efficient. These messages are intended to motivate customers to return to your site and complete their purchase.
Here's an example of what an abandoned cart message looks like in Messenger:
And one of the best things about creating these messages with ManyChat Is that you can grab shoppers' attention by adding a gallery of the products they left behind.
6. Send VIP deals and access to high-value customers
If you aren't keeping track of your high-value customers, start now. Once Cyber Monday rolls around, send your best customers special or early access deals.
"Reward your best customers by sending exclusive discounts to them on Cyber Monday," Trilce Jiron, Founder of TBS Marketing explains. "If your loyal customers see you're promoting the same deal to everyone, they won't feel special, and they won't take advantage of your deals." And customers who spend more each year shouldn't get the same message as a new customer.
Amazon, for example, offers Amazon Prime members early access to many of the Lightning Deals on Cyber Monday. That's a serious win for shoppers, who don't have to worry if a product will sell out right before they buy it.
To promote these deals, you can use a few different tactics to reach high-value customers:
Segmented email offers.
Facebook retargeting based on lifetime spend.
Instagram retargeting based on lifetime spend.
Retargeting based on pages viewed or products purchased.
7. Prep customer support
If there's another concern eCommerce retailers typically have during Cyber Monday, it's customer service needs.
According to Romain Lapeyre, CEO of Gorgias and a Shopify Plus partner specializing in customer service, support volume requests increase by 65 percent during the holiday season.
So what does that all mean? Make sure you have the right staff and proper tools on hand for any customer support needs.
If you're using a Messenger bot to automate customer service, set keywords to send a response to the following query types:
Shipping.
Order return policy.
How to apply promo codes.
Place a Customer Chat widget on your checkout page and set it up to start conversations.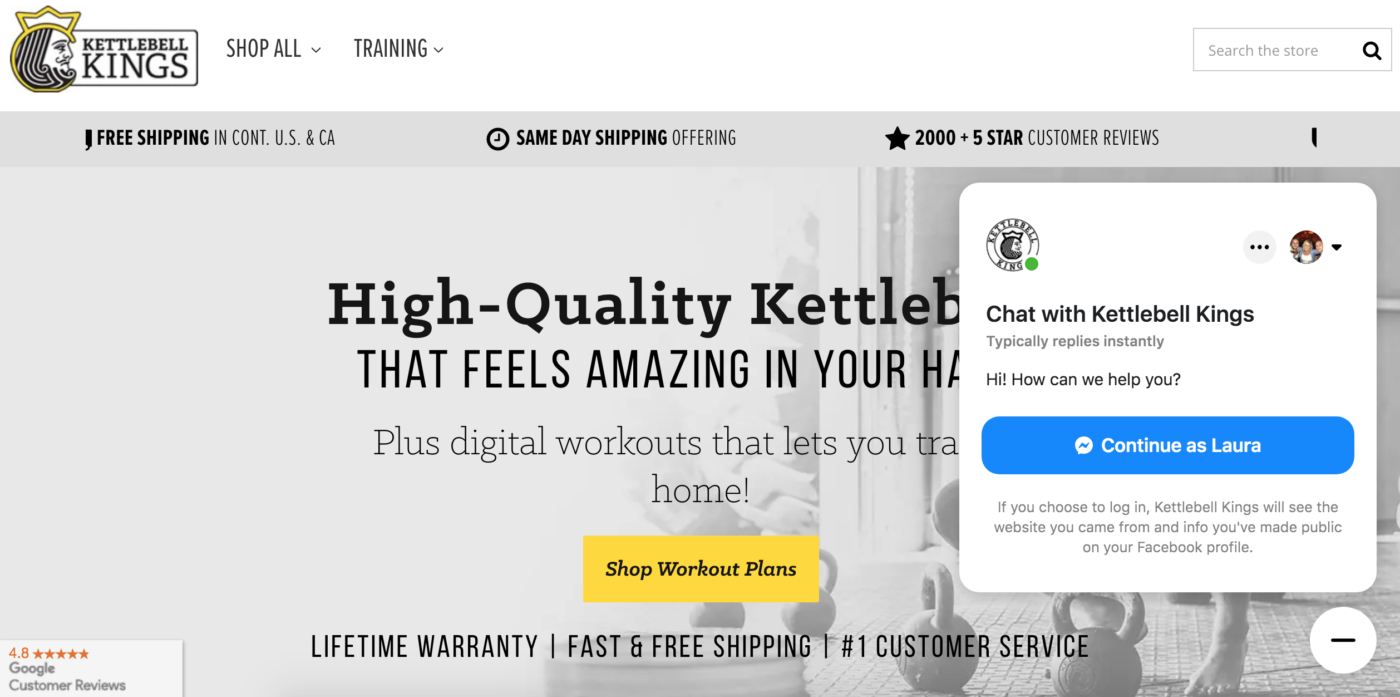 With ManyChat's mobile app (available in the App Store and Google Play), you can chat with customers from your phone anytime, anywhere, assist shoppers with any last minute questions, as well as encourage sales.
8. Create a gift guide for shoppers in Messenger
Cyber Monday shopping can be a stressful time for shoppers. Do them a favor and become the curator of sales. One way to do this is to create a gift guide. Gift guides are effective because they offer expert recommendations and help shoppers feel confident in their buying choices.
When it comes to Cyber Monday shopping, you can highlight all your deals by price or collection inside Messenger for shoppers. Watch the video below to learn how to create a Product Gift Guide. Note: While the original content of the video is for Father's Day, you can apply the same tactic for building any holiday gift guide.
If you want to take your gift guide to the next level this Cyber Monday, collaborate with non-competitive brands and promote exclusive deals. Including partner brands in your guide not only provides customers with added value, but also positions your business as a deal curator in your industry and will have people coming back for more.
9. Personalize coupons
You already know personalization is critical to improve conversions and sales. So much that 91 percent of shoppers will likely buy from an online retailer who provides a unique experience. Pair personalization with an abandoned cart reminder, and you can win back more sales.
So, for example, when a shopper clicks the coupon in a message, it will automatically apply to his or her cart, making it easy to complete the purchase.
It takes minutes to create a personalized coupon inside ManyChat's Flow Builder. You can create unique or static coupon codes with a time limit to encourage a purchase from a Flash Sale. And if you're a Shopify store owner or marketer, learn how to create personalized coupons here.
Making the most of the Cyber Monday holiday marketing
As you plan for the holiday shopping season and create your campaigns, be sure to check out our tips on Black Friday marketing ideas.
With these Cyber Monday marketing tactics in hand, you can take advantage of the biggest consumer spending season of the year and make more online sales. And, shoppers are bound to stay in touch with your company if all your holiday deals are amazing.
Want to increase revenue this Cyber Monday? Upgrade to ManyChat Pro today.
The contents of this blog were independently prepared and are for informational purposes only. The opinions expressed are those of the author and do not necessarily reflect the views of ManyChat or any other party. Individual results may vary.