11 Companies Leading the Way with Their Restaurant Marketing Strategies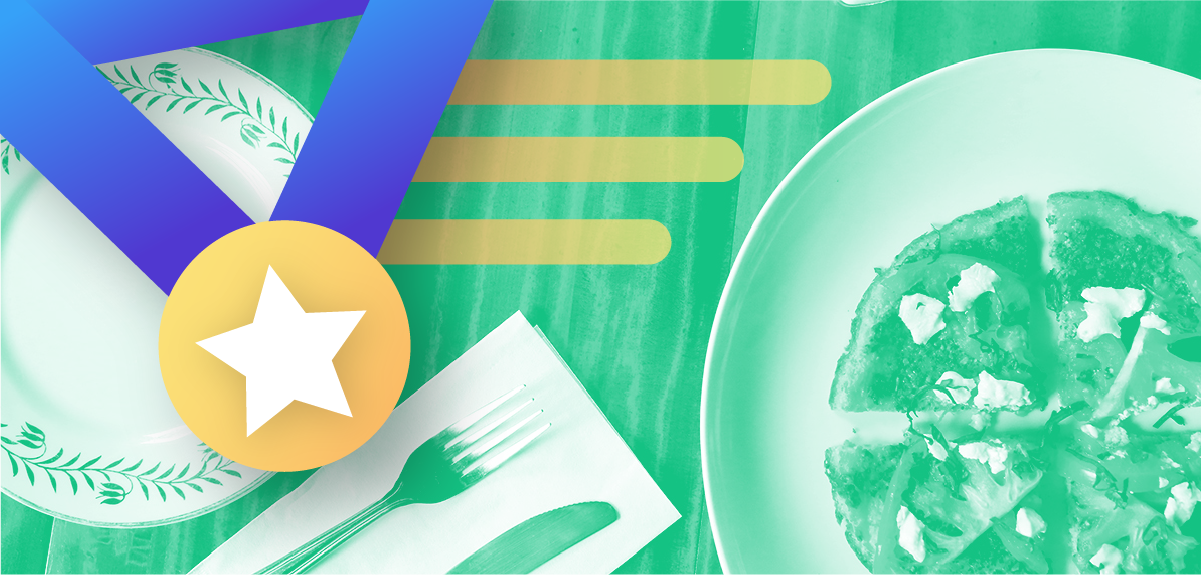 For small restaurant owners, getting on the digital map can be hard. There are countless creative restaurant marketing ideas floating around the internet. But where should you start?

Plenty of restaurants do it right online. But for those who are less familiar with digital marketing, it can be difficult to tell why.

So, want your restaurant to crush it in the marketing world?
Here are 11 restaurant marketing strategy examples that you can use to drive revenue for your business.
Ocean Prime — The Hyperlocal Approach
Award-winning American restaurant Ocean Prime focuses on the community each of their nine restaurants live in.

To do this, each location has a local-influenced environment and menu. On social media, each location also has its own Facebook and Instagram accounts. This helps keep things personal and paint a picture of what it feels like to dine there.
To create an effective social media strategy, aim to:
Post bright, crisp images of your restaurant and food
Share stories and customer reviews on your profiles
Spotlight special dishes, local events, and employees
Overall, the balance between professional and human is what sets Ocean Primes social media marketing strategy apart from the rest.

Baja Cali Fish and Tacos — The Messenger Pros
High-energy videos on Facebook. A bright, bold Instagram feed. Stories that highlight specials and customers — Baja Cali Fish and Tacos does social media right.

But there's one thing they use that other restaurants don't — Messenger Marketing.

This new restaurant marketing tactic helps them connect with customers, promote specials, send menus, and more. Plus, potential diners can interact with them around 24/7.
Here's the simple Messenger tactic they use:

Welcome message with delicious Fish Taco photo
Direct potential diners where they want to go
Offer live help if needed
If you stop talking, they send you a special deal.
If a potential diner was on the fence about visiting Baja Cali Fish & Tacos, this discount could seal the deal.

Best part? Once a Messenger Marketing strategy is set up, there's little work involved for your restaurant.
Bareburger — A Lesson in Consistency
Bareburger uses social media marketing to show off its brand personality.

Consistency is the secret behind Bareburgers success. When you find them on social, you notice their cartoon bear mascot — he seems friendly and inviting. They use this bear as a benchmark for other content.

For example, their Instagram stories follow the same cartoon idea:
We've all found ourselves in the mindless scroll on social. So a fun, different, and inviting style can help a restaurant stand out whether their promoting happy hour, block parties, or a blog.

Mission Taco Joint — Leaders in Customer-Driven Content
Mission Taco Joint is a popular Mexican restaurant in Kansas City, MO. And it's done a great job of building their online reputation.

How? Well, look below.

How cute is that dog with a taco in its mouth? Don't you want to grab a taco there right now?

Mission Taco Joint's focuses on posting user-generated content to show off its stuff. Scrolling through @missiontacojoint's stories makes you want to eat there because of other peoples photos. And the best part for your restaurant, it's free.

Sharing user-generated content builds trust much faster than classic advertising. Plus, it's easy to re-post happy diners photos and make them apart of your community.
Dinosaur BBQ — The Employees First People
If you aren't making your staff apart of your restaurant, you probably won't bring in new business from younger crowds. Yes, people like to see friendly faces, but that's not all.

Considering the average employee has 1K social connections and their followers are 7x likely to convert, it's a no-brainer to get them involved. Dinosaur BBQ is a great example of showcasing your restaurant staff.
Dinosaur BBQ takes humanizing their brand to another level, too. They collaborate with non-profits like St. Judes and load up on social posts that spotlight employees. This shows customers that you invest in not only food, but also your people and community.

The goal of restaurant marketing is for people to connect with food, and people love food. But if there is one thing that people connect with more, it's each other.
Tupelo Honey — The Place for Local Events
Potential diners expect to see information on your restaurants Facebook Page. But have you ever thought about getting onto their Feed?

Tupelo Honey loads up on the events each month, and when someone RSVP's for one of the awesome happenings below, it pops up on their friends Feeds, and so on.

Basically, customers do the heavy lifting for restaurant promotion. 

Pro tip: To improve turnout rates, you can use a Messenger bot to follow-up with event-goers. If you need help getting started, check out this guide to Messenger Marketing.
If you want to build your social following, get involved in trending conversations on social. Pieology doesn't miss a beat when it comes to special occasions:

From #NationalSelfieDay to #Munchies on April 20, Pieology makes sure their brand is a part of the day's conversation. It always feels natural versus a promotion.

You can use hashtags in your restaurant marketing strategy to:

Promote a special deal
Do a giveaway campaign
Take part in trendy conversations
Build brand awareness
Remember, only use one hashtag at a time on Twitter. It's proven to double engagement and keeps your brand authentic.

Rosa Maria's — The Burrito-Bot & Loyalty Program
Rosa Maria's is a small Mexican restaurant group crushing it with creative restaurant marketing ideas like Messenger Marketing and Loyalty Programs.

Loyalty programs are a powerful way to bring back repeat customers. But it can be challenging for a restaurant to keep the excitement going and get sign-ups.

Rosa Maria's solution? A Messenger bot for restaurants:
To encourage people to sign up for their loyalty program, Rosa Maria's offers a free Jr. burrito to sign up. People also can get directions, menu, and hours — all without an employee on the other end.
Messenger Marketing platforms like ManyChat can help you collect demographics, send targeted Facebook ads for your restaurant, and more to improve your marketing strategy.

Croxley's Ale House — Engaging Homepage
Almost every restaurant uses social media to post photos that catch the eyes of diners — Croxley's Ale House is no exception. But they take it one step further with video.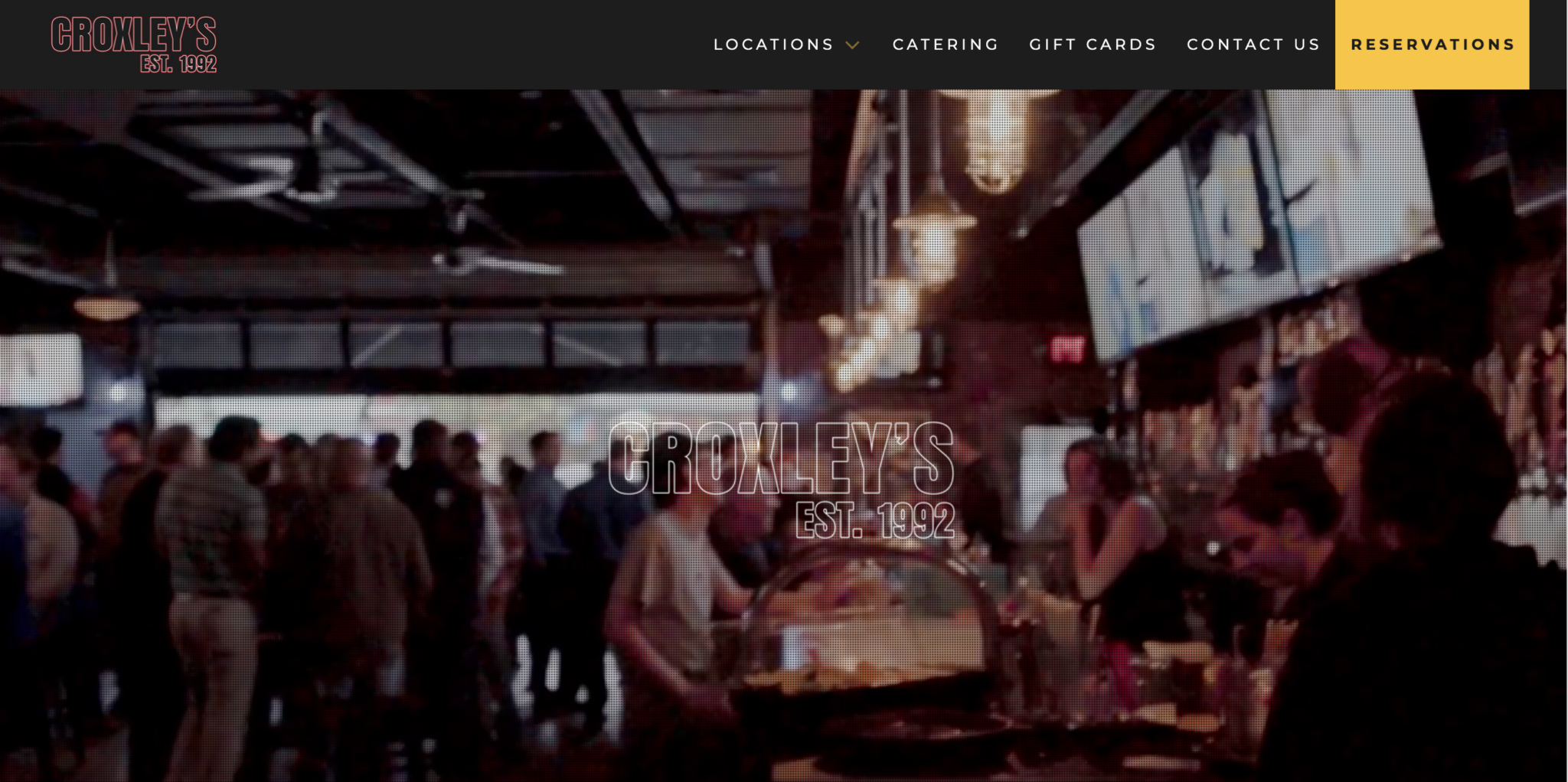 One visit to their website makes you feel like you're already hanging with friends at the pub. Immediately you're hit with sweeping images and video that grab your attention. It's exciting, fun, inviting, and makes you want to hit "Reservations" quicker than your fingers can handle.
Flying Biscuit Cafe — Endless Giveaways
If the brightly colored breakfast photos on Flying Biscuit Cafe's Instagram doesn't get you, the endless stream of contests and promotions will. From weekly clubs to days dedicated to kids, their Instagram makes it seem like everyone who walks in, is family.
Many of their posts call for people to tag friends or repost images in exchange for an in-store discount or reward. While it sounds cliche, a lot of these promotions benefit local charities — keeping their online presence community-based and authentic.

Pinstripes — Respond to Comments
Pinstripes has 13 different locations, many different reviews, and they respond to them all appropriately. Whether it's a positive recommendation or a 1-star review, every customer is met with respect.
Most people visit your reviews section before choosing where to eat. However, 43% of them say that responses to negative reviews can change their minds. So even though handling negative reviews can be stressful, restaurants who respond appropriately shouldn't worry.

Moral of the story: say "I'm sorry" or "Thank you" (with some personality of course) to each comment. You can have a Manager or Supervisor manage comments and reviews, and filter only bad reviews to the higher-ups if they need special care.
Want to take your restaurant marketing to the next level?
Many restaurants are paving the way with creative marketing strategies. Where do you stand?

Whether you're starting fresh or improving your current strategy, these 11 examples above will help you get more diners and sales.

Want more repeat customers and revenue for your restaurant? Sign up for a free ManyChat account and build your bot today.
The contents of this blog were independently prepared and are for informational purposes only. The opinions expressed are those of the author and do not necessarily reflect the views of ManyChat or any other party. Individual results may vary.