5 Restaurant Marketing Ideas and Trends You Can Try Today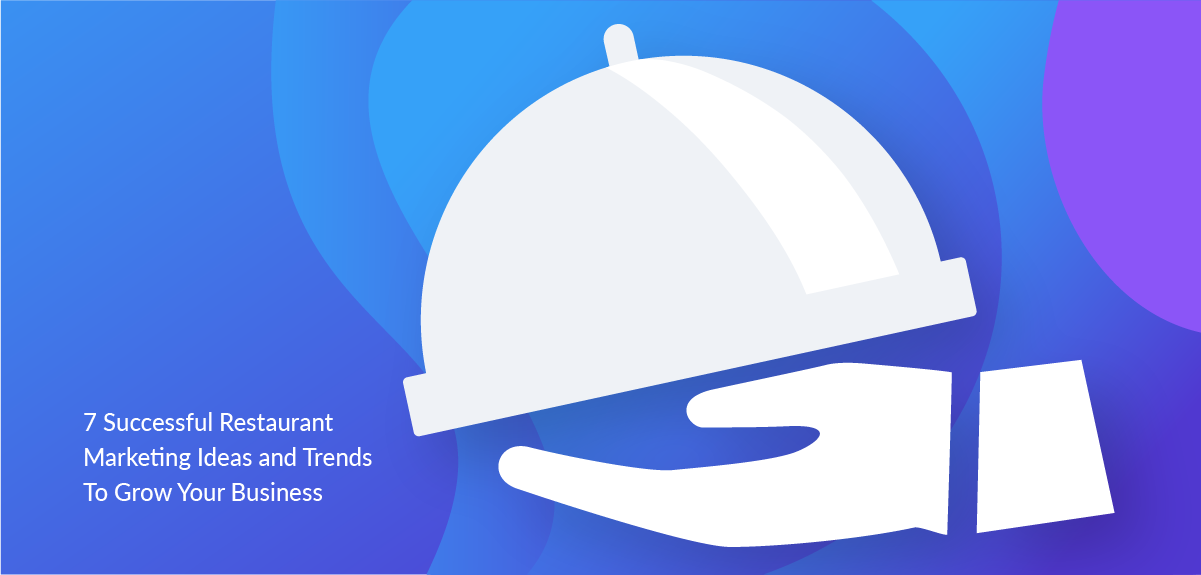 To be successful in an industry with never-ending competition, having a good restaurant marketing plan is essential to achieve your goals.

According to a study by the National Restaurant Association, projected sales for the industry is estimated to reach $863M by end of the year, with over one million restaurants (and counting) in the U.S. alone.

And, when the average consumer spends 12.6% of their income on food, you need to get creative as a restaurant owner. You may have the best burgers and fries, or most authentic BBQ in town, but if no one is coming down to eat, your doors will close.

To help you get ahead in the restaurant industry that moves quickly, here are seven restaurant marketing ideas that are easy to add into your plan.

5 successful restaurant marketing ideas and trends to start growing your restaurant business today
1. Messenger Marketing
Effective Messenger Marketing provides a conversational channel which restaurants can talk with customers directly through a bot. It works to deliver current restaurant promotions, answer simple questions, send menus, and more — saving you time to focus on other restaurant business tasks.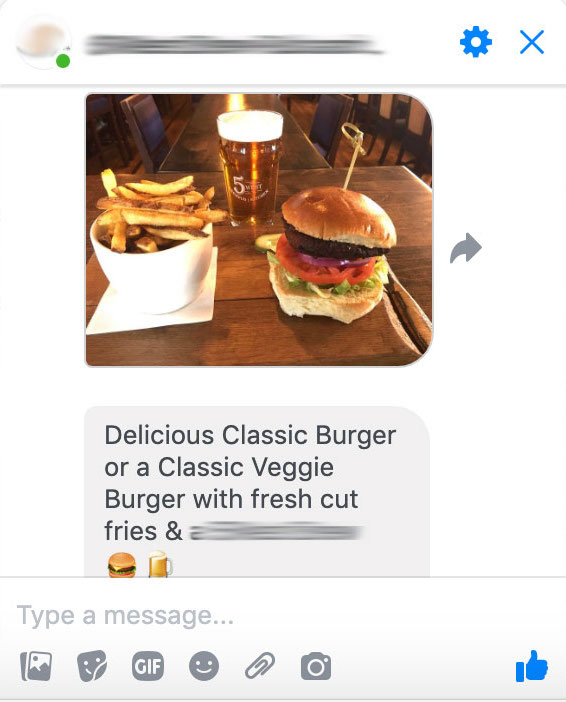 You can use a Messenger bot to focus on solving potential customer's problems and sending promotional offers. They are easy to set up and use, whether you're an owner or marketer, and can drive measurable ROI for your restaurant.

Ready to scale your restaurant? Learn how ManyChat can help you succeed.
2. Live Stream
Supporting every exciting restaurant marketing strategy is a live stream that drives exposure, personality, and trust. Live stream evolved to give people an inside look at their favorite places to eat and to connect with chefs behind the scenes.
Streams are a great way to jump on one of the most promising restaurant trends around!

Dale Earnhardt Jr., renowned Nascar driver and owner of Whisky River, uses Periscope to market his restaurant and says, "You get a real good judge of a person's character by seeing them in that environment. A lot of people that are fans of ours haven't had a chance to have any real interaction. So, maybe that gives them an idea of my personality."

Facebook and Periscope are two major platforms to stream on. They continue to be a fundamental restaurant idea for businesses who want to improve communications and stay top of their customers' minds.

Live streaming takes advantage of changes in consumer behavior in the market to find new ways of appealing to your audiences.
3. Loyalty Rewards Programs
Coupons and other discounts quickly influence customers to jump ship. But loyalty rewards programs are a way to encourage customers to come back.

The next shift in restaurant marketing is customer relationships: building loyalty and connections at each point of contact. A loyalty program gives you an opportunity to enhance your emotional connection. And when it's mobile-friendly, they are more likely to use their rewards.

Popular apps that offer loyalty programs include:
You can also set up a rewards program on Facebook Messenger with LoyaltyCard bot. It makes for an interactive and personal experience so you can increase engagement in your program.
4. Collaborate with Other Chefs to Generate Buzz
Kick-off a new month by launching a collaborative chef series with other local culinary masters. Choose a dining spot you love to frequent and see if they want to partner up to collaborate on menus, guest chef appearances, pop-ups or more.

Chef Ian Ramirez, of Michigan-based Creative Dining Services, feels social media plays a big part in the collaboration trend. "Today's newer generation of chefs seek to learn, share, and create together," he says, "we see the value in cross-pollinating, and very little downside." Chef Ramirez is a great example of someone looking to embrace creative restaurant marketing ideas across the board.

5. Create an Instagrammable Space
Local art and epic interiors take the dining experience beyond the restaurant and into the digital world. It encourages people to document and share via social media, be it via Facebook, Twitter, Instagram, or another service.

Media Noche, a fast-casual Cuban restaurant in San Francisco, is popular on social for its user-generated content. People snap and post photos of the restaurant's colorful tiles (as seen below) and local art. And in turn, builds brand awareness in social groups.
Ready to improve your restaurant digital marketing strategy?
While competition is fierce, creating unique ways to drive potential customers to the table doesn't have to be overwhelming. From Messenger Marketing and social media, to rewards and collaborations, restaurant owners can increase brand awareness and boost ROI with a few simple tweaks to your restaurant marketing strategy.

Which one of these top restaurant marketing ideas will you try? Let us know in the comments below.
Ready to scale your restaurant? Learn how ManyChat can help you succeed.
The contents of this blog were independently prepared and are for informational purposes only. The opinions expressed are those of the author and do not necessarily reflect the views of ManyChat or any other party. Individual results may vary.