11 Low-Cost Ways to Promote Your Business in 2021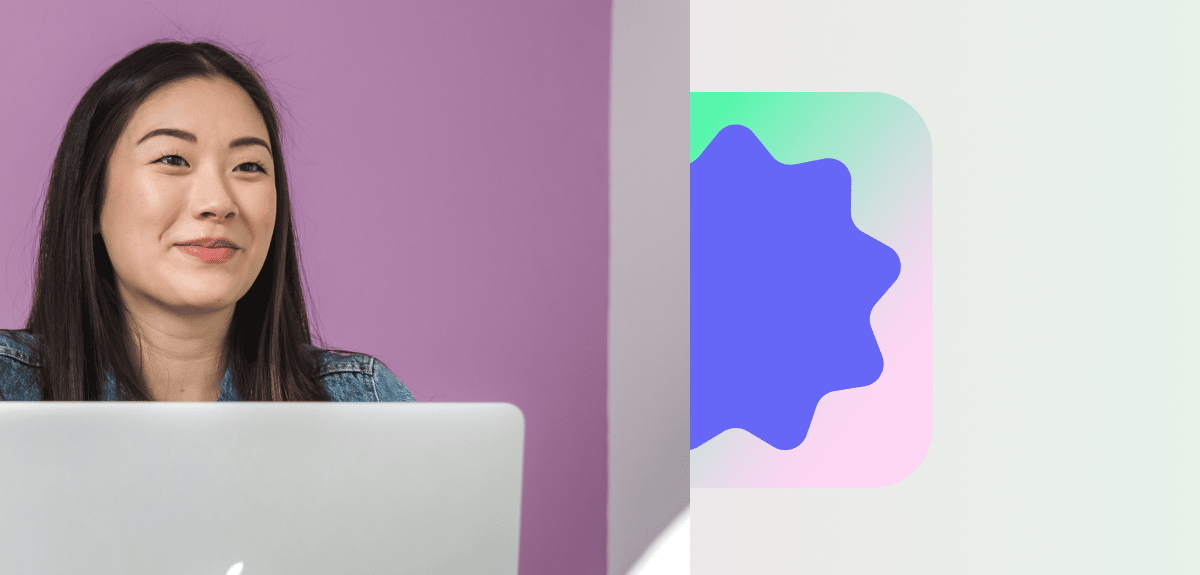 There are over 543,000 new businesses started every day, according to Yahoo. Chances are, learning how to start a successful business is already hard enough for most small business owners (SMBs). You have to hire employees, find capital, deal with government regulations, plan for the future. And now, the pressure is on to learn how to promote your business in an increasingly competitive landscape.
Sound familiar?
Whether you're feeling overwhelmed or need some ideas to think outside the box, give one or all of these 11 ways on how to promote your business.
How to promote your business
1. Create a Messenger bot
When you create a Messenger bot to promote your business, there are plenty of opportunities to turn social media and website visitors into paying customers. Those conversations help build a rapport that carries over into the sales funnel, making potential customers feel more engaged and comfortable buying online or local business.
One case study found that Dr. Berg — an online health coach — who shared quizzes, educational information, and free courses with new Facebook Page visitors about the Keto Diet — brought in over 20,000 more subscribers per month than when they didn't use a bot. And the revenue gains have also been well documented bringing in over $10 million dollars in sales in one year for the health coach.
2. Start an SMS campaign
If you want to promote your small business in an efficient and cost-effective way, you may want to start an SMS marketing campaign.
"The best SMS campaigns make it simple for people to sign up and redeem promotions and offers easily," says Angela Allan, CEO of Mads Collective Group, "you need to set expectations so your audience knows when they'll get messages, and what will be in them. ."
For every SMS campaign, it's important to share it throughout multiple customer points of contact including:
Messenger bot. Add an SMS opt-in to your lead generation flow to get people to sign up for your campaign.
Website. Include SMS opt-in on pop-ups on your website or online store.
Newsletter. Add opt-in opportunities in your newsletter.
Point-of-sale. Encourage employees to ask if customers want to opt-in for text promotions and sales.
"Make your SMS list a 'VIP only' experience where subscribers get special offers," Angela adds, "it's a surefire way to ensure your list grows and minimize opt-outs".
Once you have SMS subscribers, look at their location and purchase history to send the right message, at the right time. Audience segmentation can help send targeted promotions to people that encourage action and lift revenue versus mass-texts with generalized blanket promotions.
3. Build an email list
Email marketing is an effective strategy for building relationships with customers and promoting your business. You can collect emails from your Messenger Marketing campaign or from a promo pop-up on your website. Then send your subscribers what they are looking for — deals, how to's, product recommendations.
One of the ways to promote your email list is by placing a Customer Chat widget on your blog or product pages
Take the ManyChat blog for example. When new visitors are reading a blog post, a Customer Chat message pops up that asks readers if they're enjoying the read.
Once a reader clicks into the bot, they enter a lead generation flow built-in Flow Builder where the call to action is signing up for the monthly newsletter.
Since readers enter the chat window through their Facebook accounts, an email address preloads in the message — readers simply click and sign-up. You can collect new subscriber emails in your ManyChat bot or to a third-party email service provider.
Once you have an email address, you can send content that will help your customers take the next step to a conversion, depending on where they are in their buyer's journey.
4. Make videos
Video is the number one form of media used in content strategy, overtaking blogs and infographics, according to Hubspot. Videos of your product or service are the easiest and most expected content type to attract your target audience. Sharing video content featuring your product can help drive sales and promote any online or local business.
Take this example from Native Union, an online retailer that sells home and office essentials. The video tells a captivating story that nails a common pain point their audience experiences: short, broken charging cables.
The story is light, easy to understand, and helps envision using their product, the Night Cable, in your own home — and the more a customer can envision using your product, the more likely they are to buy it.
Videos can promote your product by showing different ways to use it or putting it to the test in real life. If your brand has a strong mission, you can also create videos that highlight your values, mission, and products or services to boost brand awareness.
5. Run Facebook Messenger ads
Facebook ads that click to Messenger can help you reach new customers through targeting different lookalike and Facebook Custom Audiences you create.
Some examples of high-value audiences you can target are:
A Facebook Lookalike Audience based on your current subscribers and people who've recently visited your online store.
A Custom Audience of people who added products to cart, then abandoned the purchase.
A Custom Audience based on people who've viewed products, but didn't add to cart.
Facebook Messenger ads are one of the effective ways to promote your small business. You can send promo or specials to a specific audience on social media, and encourage them to take an action such as buy a product or join your subscriber list. The Pearl Source an online retailer, achieved a 47% conversion rate and sold over $64,000 in additional revenue over six weeks with click-to-Messenger ads.
Check out the flow via this link. Then download it as a template for your own click-to-Messenger ads!
6. Start a blog
Blogging gives you a lot of room to get creative when promoting your business. You can use your blog post to tell stories, create different types of content, and distribute it across different digital marketing channels. It's also a great way to help drive awareness for your product or service through search engines like Google or Bing.
A good example of an eCommerce blog is BarkBox. Barkbox sells a subscription box for dogs, so all things cute and healthy pups is the focus on their content. Their blog, the BarkPost, covers everything from how to hack dog toys, to stories about customer's pets, and health-related questions regarding canines.
The entire blog brings a feel-good sense associated with the BarkBox brand. For luxury products like these, sharing stories and creating a fun, warm experience around dogs is key to increase the chance of a purchase.
According to SimilarWeb, BarkPost gets about 91,660 visitors a month with 83% of traffic from search engines, which, after all, is one of the top channels for delivering relevant traffic to your website.
7. Get active on social media
Social media marketing offers a chance to reach potential customers where they hang out online. There are a number of social media marketing tips to help you succeed, but you'll want to find ones that allow you to reach your target consumers and drive engagement. Facebook, Instagram, LinkedIn — each type of social media platform offers a small business unique ways to connect with their target audience.
Business owners who use social networks can tap into trending hashtags related to the brand and start conversations with like-minded people. Share quizzes through a Messenger bot. Post user-generated content or team up with influencers to help market your business. The goal is to catch potential customers' attention and entertain them so they remember your brand.
For example, the Dollar Shave Club, a razor subscription service, runs polls under the hashtag #DSCdebates where men can comment and share the relatively funny polls, increasing exposure for the brand and getting their message in front of the right audience.
When it comes to getting social with your audience, test different social media platforms to promote your business online. Run small marketing campaigns on a platform like Facebook or Instagram to see which get the best results, then put more resources into the ones that work for your business.
8. Invest in SEO
Search engine optimization (SEO) is an essential part of promoting your business, and with over 44% of shoppers starting their shopping journey on Google, it can drive significant growth to product pages on your website, according to N Channel.
Keyword research is core to your SEO campaign. It helps inform every other SEO-related task you do on your website. For example, without keywords, you won't be able to optimize your product and category pages.
For a full guide on keyword research, read through this definitive guide from SEO expert Brian Dean at Backlinko. You'll learn:
How to find keywords
How to choose the right keywords
How to use keyword research tools
Advanced keyword research tips
Once you get search engine optimization right, you'll get higher rankings in Google and drive more targeted traffic to your site, which is likely to increase orders tied to organic search, according to Business Insider.
9. Get reviews
In today's digital world, the ability of business owners to prove products work in real life is a competitive advantage. Online reviews have become an influential and expected part of the buyer's journey, and many businesses are willing to put a full strategy behind to help promote their business.
Whether you run an online store, YouTube channel, or marketing agency, you have many avenues for getting reviews:
Post-purchase sequences in Messenger
Online review websites
Marketplaces like Amazon or Etsy
Your eCommerce store
One way to encourage customer feedback and reviews is through a review Messenger bot. You can learn how to create one in the video below with ManyChat Educator Partner Kelly Mirabella of Baby Got Bot.
With a feedback bot sequence, you can tackle negative reviews before they reach the public. If someone leaves a bad review in your bot flow, you can notify an administrator who responds in Live Chat or via email or text, and address the problem. If someone leaves a good review, you can encourage them to go to a website of your choice to leave a review for the public to see.
10. Offer a discount product or service
Offer a discount too high and shoppers might assume products are low-quality. Give a discount too low, and they may not take advantage of it. In any case, you'll want to find the sweet spot that attracts the right customers to your business, and also factors in your profit.
With ManyChat, you can place a Modal widget on a product or Add to Cart pages to capture visitors in your store.
Create the message, timing, and placement and add it to your store or landing page. Then continue to build a relationship with them through Messenger, SMS, and email.
11. Turn Facebook comments into subscribers
Whether you're running a Facebook Live or publishing a post on Facebook, you can set up a Comments Growth tool to capture commenters and turn them into subscribers.
To set up a Comments Growth Tool, you can take two approaches:
Scheduled post: where you can attach a bot flow to a future Facebook post.
Live post: where you can attach a flow to a post that's already published.
You can use a Facebook Comments Growth Tool to deliver a lead magnet on organic posts.
For more tips on using this Growth Tool, check out 8 Actionable Things You Can Do With ManyChat's Comment Growth Tool. For helping setting it up, refer to How to Set Up Facebook Comments Tool.
Learning how to grow your business
From business promotion to content marketing and managing different social media channels, promoting a local or online business is no easy task. With these 11 cost-effective tips on how to grow your business, you can find new ways to promote your product or service, and move the needle for your chatbot marketing strategy fast.
Grow your business with ManyChat today. It's free to get started.
O conteúdo deste blog foi preparado de forma independente e destina-se apenas a fins informativos. As opiniões expressas são de responsabilidade do autor e não refletem necessariamente a posição do ManyChat ou de qualquer outra parte. Os resultados individuais podem variar.