6 Ways to Leverage Instagram Automation Even If You Only Have 1,000 Followers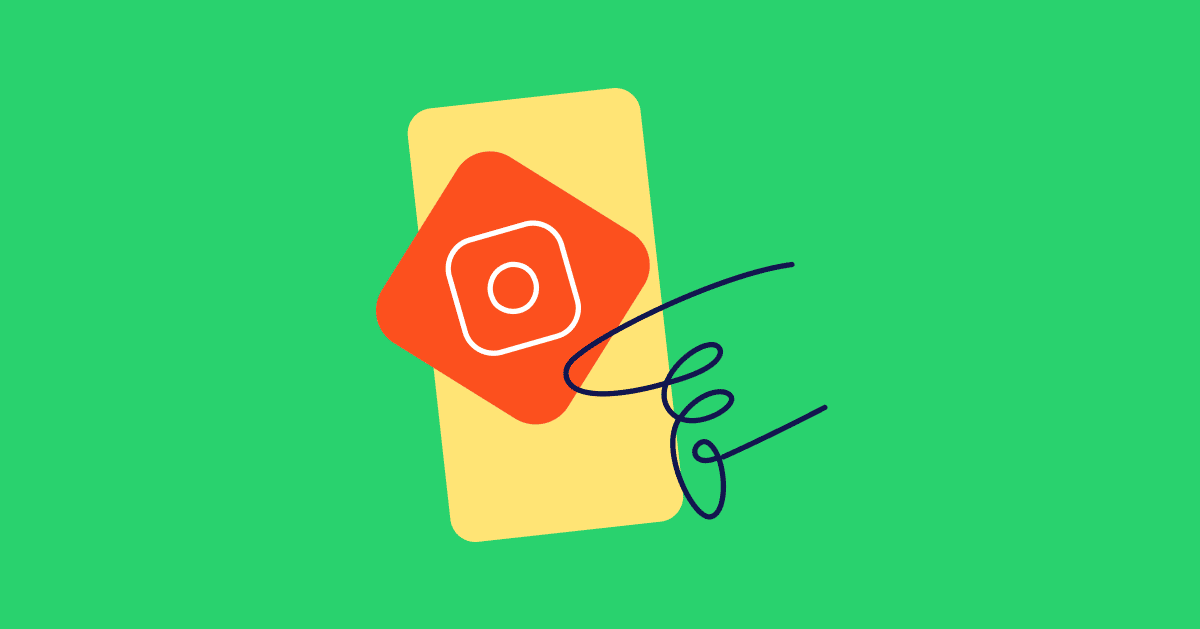 If you've been online in the past two years or so, you've may have seen this meme …
Now you're probably thinking to yourself, "Yes, I can relate! I only have 1,000 followers on Instagram. It's not enough for me to do anything valuable."
But it is!
If you're in the personal brand space, accounts with less than 10,000 followers make you a nano influencer. According to Forbes, nano influencers' followers tend to be more active and loyal, and your recommendations are perceived as more genuine.
Now, Instagram DM Automation by ManyChat can help supercharge your existing Instagram efforts by replacing the manual step in driving sales, answering FAQs, qualifying leads, and boosting engagement.
Using Instagram (IG) Automation, you can create hyper-personalized conversations that give your customers the power and freedom to solve their needs and engage with your brand.
Before getting started with IG Automation, you must have a Facebook Business account and connect your Instagram account to your Facebook Business page. Note: It is best to get started via desktop.
If you only have 1,000 followers, why should you automate conversations?
You're probably thinking, "If I automate conversations, my customers are going to think I'm one of those spammy bot accounts! They won't trust me at all."
Let's do some myth-busting.
First, Instagram Automation by ManyChat is 100% backed by Facebook, and ManyChat is an approved Facebook Business Partner. IG Automation complies with the Instagram Platform Policy, so it's nothing like those spammy like/follow bots.
And on top of this, according to Findstack, marketing automation is one tool businesses use to help them drive more sales and generate more quality leads.
Here are the numbers to pay attention to:
80% of marketing automation users saw the number of leads increase.
77% saw the number of conversions increase.
Using automated systems like Messenger bots and IG Automation can help businesses save up to 30% of customer support costs.
And customers appreciate automation – if it means they get the information they're looking for.
According to Hubspot, two-thirds of customers say that the most frustrating aspect of customer service is waiting on hold or explaining the same information to multiple agents.
ManyChat powers 2 million conversations daily on Instagram; when someone DMs an account with IG Automation, their session time is less than 10 minutes and consists of nine messages. So, customers get the information they need and are on with their day.
Compare that to customer support emails, which can take up to 48 hours to receive a response in some cases.
And if you have happy customers that get the information they want instantly, they're more likely to become repeat purchasers! 🙌
How can accounts with 1,000 followers harness the power of Instagram Automation?
There are many ways accounts with 1,000 followers can successfully use IG Automation.

These include:
Lead generation, including delivering lead magnets and coupon codes
Lead qualification, like quizzes or surveys
Answering customer service FAQs
Showcasing products in your eCommerce store
Collecting customer data, like phone numbers and email addresses
Gathering details for giveaways
How customers can slide into your DMs
According to Instagram stats (May 2021), Instagram DMs originate the following ways:
50% from IG Stories
10% from posts
40% from profile
So with this in mind, we've outlined the six ways you can use Instagram Automation (both organic and paid) to help you drive more sales, attract more leads, and automate FAQs.
4 no-cost, no-fuss IG Automation basics designed to get prospects into your DMs
Let's start with five automation features you should set up on your account first to help boost leads and sales organically.
1. Give customers the answers they need with Conversation Starters
Customers can start a conversation with your business by tapping on a list of frequently asked questions you've set up on your IG account.
Here's what they look like:
So, prospects who have never messaged you before can see this list of questions and start a conversation with you or get an answer to their FAQ with ease.
2. Reward engagement with ManyChat's Comment Automation for Instagram
The Comment Automation feature is perfect for encouraging more comments and rewarding individuals who take action.
When someone comments on your post, your IG Automation will respond in their DMs, where you can deliver a discount code, give them priority access to your new stock, or deliver a lead magnet, like a free guide.
You can also gather more details, like the customer's phone number or email address, to add to your marketing list marketing them in the future.

3. Say thank you (and gather valuable information) with Instagram Story Mention Triggers
When a customer mentions your Instagram @ handle in their story, you can automate a thank you.
Here's one of our favorite examples from Molly Mahoney, CEO of The Prepared Performer:
Additionally, you can also keep track of customer experience this way.
For example, if you run an eCommerce store, when your customer mentions you in a story, you can include an extra message asking your customer to rate your service between one and five stars.
When they answer with three or more stars, your IG Automation delivers a coupon code to use for their next purchase as a thank you for their rating.
This gives you valuable customer insights to correct order or delivery issues and ensures your customers are enjoying the service experience.
You can also use this to track mentions if you decide to run an influencer marketing campaign in the future.
4. Unlock more leads with Keywords in your bio and your stories! 🔑
When a prospect sends you a DM with a particular keyword or phrase, Instagram Automation will send a message in response.
For example, you're a vocal coach. You can encourage prospects to DM you the keyword "guide" and your IG Automation gather their email address and send them a free guide on the five mistakes beginners make when they're learning to sing.
You can include your keyword in your Instagram bio, encouraging people to DM you.
Don't forget your Instagram Stories! About 50% of user-to-business messaging starts from an Instagram Story, with the top reasons for contacting a business being a product inquiry or customer support.
For example, if you run a fashion store, your customer wants to know more information on a particular dress you've featured in your IG Story.
You can automate responses and showcase your latest collection in a product gallery — all within your DMs. You can also upsell them with accessories or related items to complete their look.
Best of all, they can purchase the item directly in your DMs! 🤑
2 budget-friendly ways to pair Instagram Automation with Instagram ads
IG Automation can also work for your ads when you're ready to boost your efforts and attract more leads
1. Instagram message ads
Instagram message ads appear on the newsfeed like other ad types.
When you're setting up your ad, you'll select the Messages objective then create your ad creative and message template that will connect to your Instagram Automation.
If you need a complete rundown of how to set up Instagram ads from scratch, read our complete guide here.
For example, if you're running a 30% promotion for Black Friday, you'd set your keyword to be "I want 30% off" and then have the exact phrase in your Instagram ad when you set it up in Facebook Ads Manager.
When the "send" button is pressed, your IG Automation will deliver a coupon code via DM to your prospect.
You can also choose to capture their details, like their email address, to send them promotions in the future.
2. Instagram Story ads
Instagram Stories are one of the most popular formats on Instagram. The latest Instagram statistics confirm that businesses receive more than 400 million DMs per day prompted by Stories.
Imagine the possibilities when you run a Story ad supported by IG Automation!
When setting up your Story ad, you'll set up a specific keyword that customers can send to receive more information or a coupon code in their DMs.
Let's say you have a new collection of sweaters in your online store. You could set up "sweater" as the keyword.
When a lead messages you the keyword "sweater", your automation instantly opens a gallery of your new sweater styles.
To generate more leads, consider running Story ads for Instagram giveaways.
Don't forget Instagram's 24-hour rule
With Instagram Automation, you must follow the 24-hour rule.
Because Facebook owns Instagram, both Messenger by Facebook and Instagram must follow this rule regarding automation.
So, if a contact hasn't interacted with your business account in the past 24 hours, you cannot send them messages.
They must send you a DM again or tap a button to restart the 24-hour window.
However, within that 24-hour window, you can message your prospect as many times as you like.
Once the 24-hour window has passed, you can't use Instagram DM Automation by ManyChat to message your prospect.
You can continue to use Instagram's native DM feature outside of the 24-hour window.
While the opportunities to use IG Automation are only limited by your creativity (and the 24-hour rule), there are many ways you can leverage it for accounts with 1,000 followers.
Here are some of the best practices for the key Instagram Automation features to help you reap all the benefits!
If you'd like some inspiration on how powerhouse brands use IG Automation, check out some of our favorite case studies:
If you're ready to get started with Instagram Automation and learn how to set up your first automation in 30 minutes, check out our free Instagram Automation video course that walks you through the basics.
Sign up for your ManyChat account today, and leverage Instagram Automation for your profile!
The contents of this blog were independently prepared and are for informational purposes only. The opinions expressed are those of the author and do not necessarily reflect the views of ManyChat or any other party. Individual results may vary.